All that glitters surely isn't gold when you are in the spotlight.   Over the past few years, we've mourned the loss of quite a few celebs, and although depression seems to be very common, discussions of mental health have been literally swept under the rug. It almost seems taboo to seek therapy or speak on being depressed in the urban community.
---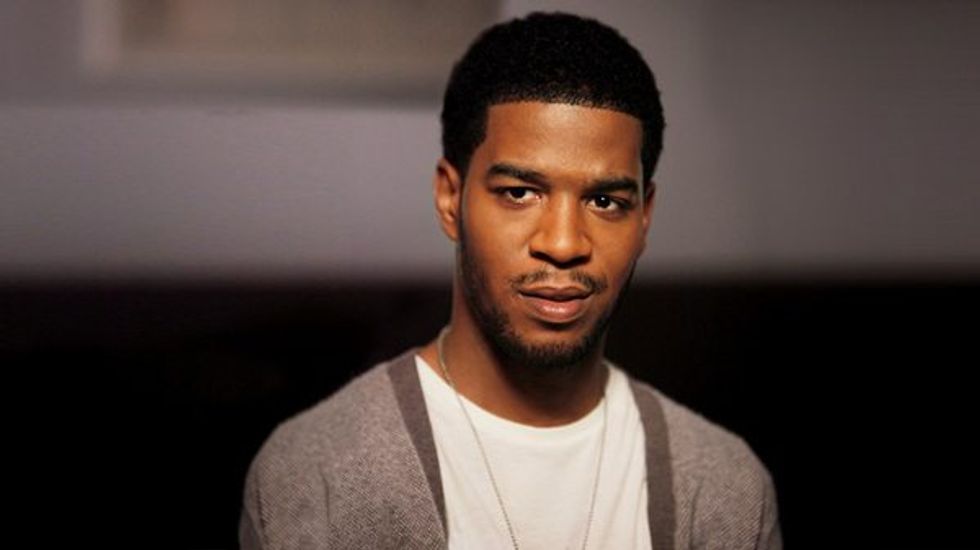 Fortunately, recently, Kid Cudi made a courageous move when he revealed to fans that he had checked into a rehab facility after experiencing depression and suicidal urges.  The "Day 'N' Night" rapper posted on Facebook:
Its been difficult for me to find the words to what Im about to share with you because I feel ashamed. Ashamed to be a leader and hero to so many while admitting I've been living a lie. It took me a while to get to this place of commitment, but it is something I have to do for myself, my family, my best friend/daughter and all of you, my fans. Yesterday I checked myself into rehab for depression and suicidal urges.

I am not at peace. I haven't been since you've known me. If I didn't come here, I wouldve done something to myself. I simply am a damaged human swimming in a pool of emotions everyday of my life. Theres a ragin violent storm inside of my heart at all times. [I don't know] what peace feels like. [I don't know] how to relax. My anxiety and depression have ruled my life for as long as I can remember and I never leave the house because of it. I cant make new friends because of it. I dont trust anyone because of it and Im tired of being held back in my life. I deserve to have peace. I deserve to be happy and smiling. Why not me? I guess I give so much of myself to others I forgot that I need to show myself some love too. I think I never really knew how. Im scared, im sad, I feel like I let a lot of people down and again, Im sorry. Its time I fix me. Im nervous but ima get through this.
He also added:
Love and light to everyone who has love for me and I am sorry if I let anyone down. I really am sorry. Ill be back, stronger, better. Reborn. I feel like shit, I feel so ashamed. Im sorry.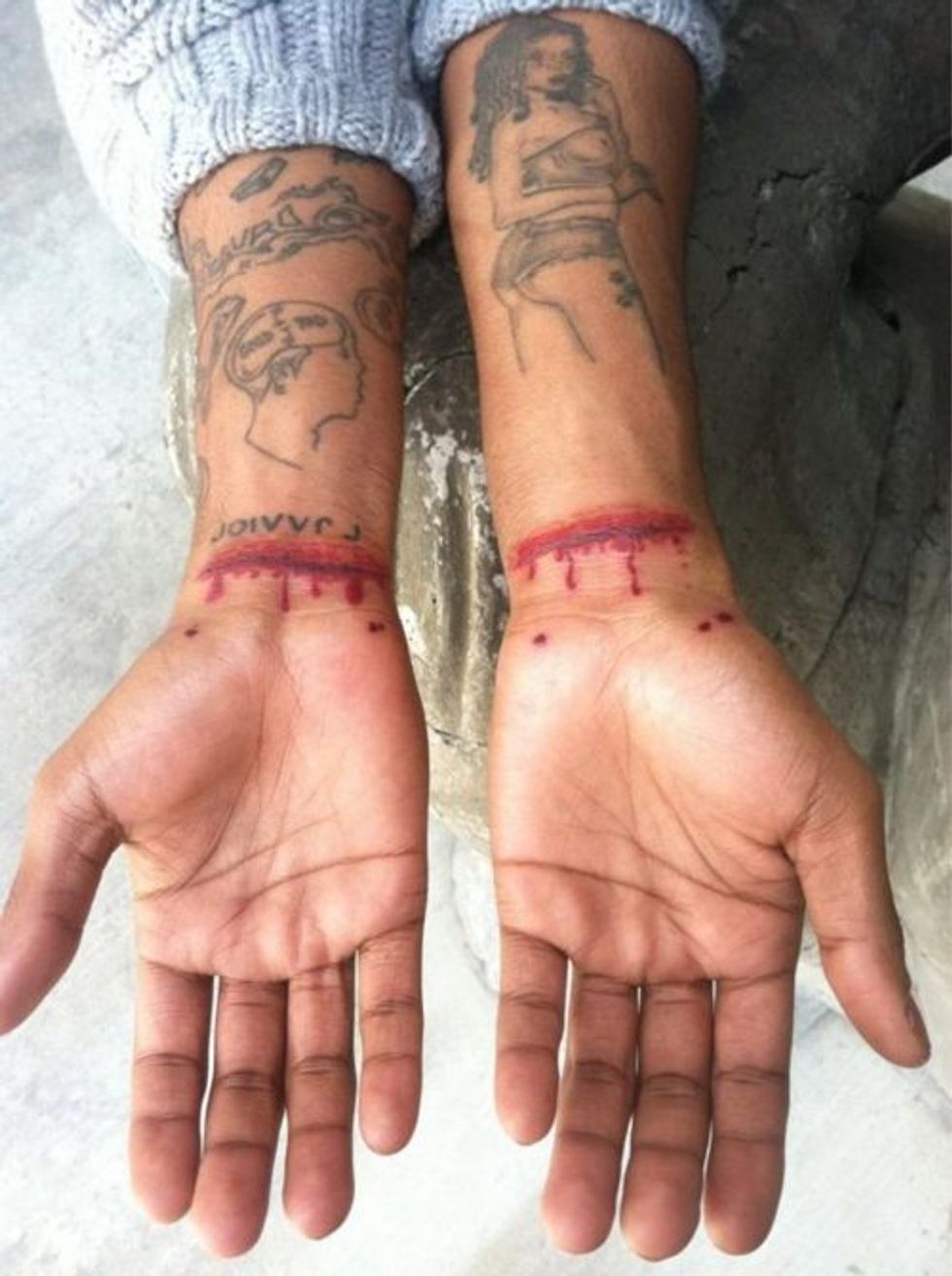 This wasn't the first time the Cleveland native has opened up about his mental health.  In a March 2013 interview with Complex Magazine,  Cudi (who has a bloody slit tattooed on both wrists) revealed that he had sought out therapy and other remedies to deal with his ongoing battle:
A year ago I wouldn't even go to a therapist or psychiatrist. But I gave it a shot. It's working for me but it's not for everyone. I've got some f--king problems. [Laughs.] It's good for me to talk to someone who helps me see things. I had no other choice.
I was like, 'Damn, I have to take a pill in order to be OK?' It bothered me. That was a real good moment after I got off the pills. I started to feel like myself again. I was happy and s--t. I don't need anything to make me feel good. I just need to get my mind in check and stop trippin' on bulls--t. I need to stop letting motherf--kers break me down, and make me feel like s--t. I got to be a little stronger for myself and for my family and my fans. I can't be out here like some simp, letting something beat me down and make me feel like a peon. It was about reclaiming who I am. It's like 'All right, let's go. It's time. F--k everyone.' [Laughs.]
That same year, singer Michelle Williams revealed in an interview with The Huffington Post:
I've dealt with depression. I had to choose to get out of bed and do whatever I needed to do to be happy. We're taught, 'Just go to church and pray about it. The Lord is going to heal you. Well in the meantime, I believe God-gifted people, physicians, doctors, therapists — that's your healing. Take advantage of it. Go see a professional so that they can assess you. It's OK if you're going through something. Depression is not OK, but it is OK to go get help.

Sometimes you're going to wake up on the wrong side of the bed or some situation might have you down in the dumps, but you have to choose to be happy. I'm choosing life.
A$AP Rocky also joined the mental health discussion after penning the song "Phoenix"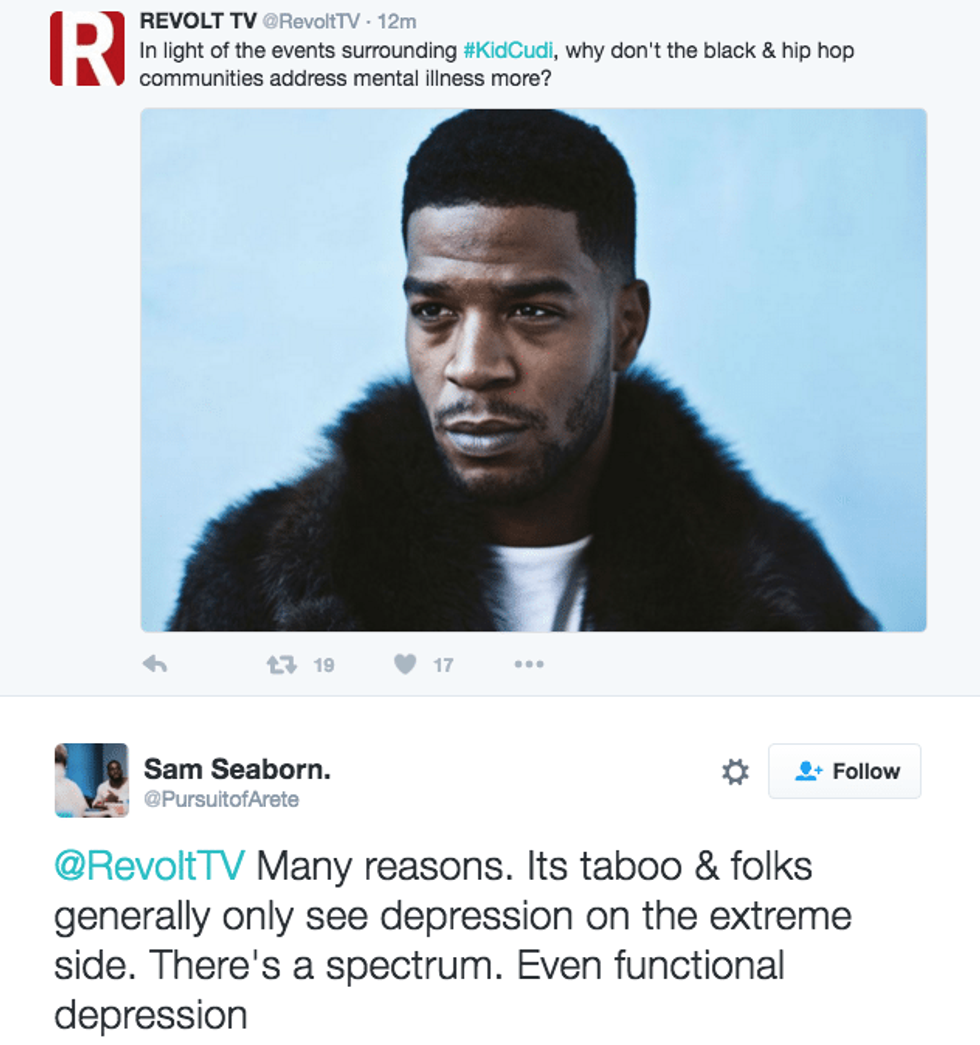 where he raps, "Bloody ink on my pad spelled suicide/Michael Jackson even passed cause you scrutinized." He told MTV:
Those are natural feelings that we all get sometimes. You hurt so bad and you're going through so much pain to the point where sometimes you don't even wanna live anymore.  That's how a lot of people think, whether we'd like to admit it or not and that's all I was showcasing. It was that emotion...suicidal kinda emotions. I'm not glorifying it at all, I'm just basically telling you that sometimes I have suicidal thoughts. And maybe I should seek help, or maybe it's not that deep.
For celebrities, it can be even more difficult because they are in the spotlight and under intense scrutiny. Although depression and mental illnesses seem to be taboo in the urban and Hip Hop communities, Kid Cudi's willingness to be transparent about his battle is not only a good starting point to normalize the topic but it has encouraged more dialogue around therapists and other ways of dealing with life during dark times.
The hashtag #YouGoodMan was a trending topic on Twitter that sparked so much conversation surrounding depression. It opened the floor for Black men to freely express themselves, confess and ask for the help they need but have been too afraid to ask for.
Black men feel anxiety. Black men feel depression. Black men feel sadness. Black men feel rage. Black men feel and that's ok. #YouGoodMan

— Jeffery Allen (@Jeffery Allen)1475700677.0
Depression is always carrying an invisible backpack full of fears, failures, flaws and false images. Unpack your backpack. #YouGoodMan

— Antoine K. Garrett (@Antoine K. Garrett)1475701857.0
I denied my depression 4 years. My mom always would always say I'm depressed. I could never admit it cause I didn't think I was. #YouGoodMan

— Brandan Tate (@Brandan Tate)1475706324.0
Black men cry, Black men have mood swings, Black men get weak, but BLACK men are still forever strong in the mind & soul #YouGoodMan

— Kirk (@Kirk)1475705757.0
To all black men battling depression it is OK to not be OK! You don't have to participate in the masquerade brothers. Be you #YouGoodMan

— Marcellus X (@Marcellus X)1475698087.0
Recently, journalist Rahiel Tesfamariam for the Washington Post wrote in a story on mental health in hip hop:
Today, I charge us to think about how these songs give us rare glimpses into the darkness that haunts millions of people daily. It's often too late by the time we know they're suffering. But, like these artists, those plagued by emotional and psychological torment are often crying out for help and wondering if anyone cares enough to listen.
Definitely food for thought.
Have you ever experienced depression or suicidal thoughts?  How were you able to get through those dark times?