---
In xoNecole's Finding Balance, we profile boss women making boss moves in the world and in their respective industries. We talk to them about their business, and most of all, what they do to find balance in their busy lives.
"P-R-E-S-T-I-D-I-G-I-T-A-T-I-O-N. Prestidigitation."
This is my earliest memory of Keke Palmer when I was first introduced to her as Akeelah Anderson in Akeelah and the Bee. I interviewed her for Brotherly Love when I was the Arts & Entertainment Editor at Morehouse College's Maroon Tiger Newspaper for their press junket and then met her again in-person last year briefly on the dancefloor of the Good Morning America holiday party. If you would have told me that I would be interviewing her years later via Zoom about her evolution as a music artist, mental health and how much she loves getting massages, I wouldn't have believed you. I logged into Zoom two minutes earlier than our projected start time at 11:30am on Friday morning. When a screen name asked to be admitted into the video call, I knew exactly who it was.
Keke Palmer appeared on the Zoom in some gold huggie earrings, a few thin chains iced around her neck and a Gucci tee shirt. Her style choices coupled with her straight back braids definitely radiated chill Millennial Diva on a Friday morning vibes. "Girl, slicked back. Just keep it chill," she said after I complimented her braids.
After exchanging brief hellos and checking in with one another mentally, the "Marvelous" singer told me that she went into the pandemic ready and now she's in a more positive headspace. I had the pleasure of speaking with Keke herself about her recent Virgo Tendencies, Part I EP, her experience hosting this year's MTV Video Music Awards during quarantine and the importance of pouring into herself when it comes to her self-care routine as an artist, actress and all-around successful businesswoman.
Here's what I learned:
xoNecole: Talk to me about 'Virgo Tendencies', what the inspiration was behind it and how it felt to finally get it out.
Keke Palmer: I didn't even know the project was going to be called Virgo Tendencies. I didn't know there was gonna be a part one or a part two; I just knew I had the music, some new and some I started creating during the pandemic, and I had the space that I didn't have before. Sometimes I have so much stuff going on at once and I don't feel like I always have the energy to put into a full project. A lot of times I've just put out singles here and there, a little of that, a little of this. This time, I was like, "You know what, I have time to really focus and put a project together. I really want the project to be an escape." So much heaviness was going on and I feel like I wanted to tap into more lighthearted and spontaneous Virgo energy––or my Sagittarius moon, I don't know––and really give something fun. The music is all upbeat, we have some sketches on there, some comedy. If you watch my Instagram, you know I love some sketches, girl (laughs). It's really just something fun and that's Virgo Tendencies, Part I.
Part II, which isn't out yet, is a bit more of the R&B, reflective side and a little bit more melancholy. The whole point of [Part I] was to put myself mentally in space that was opposite from where I was. I wasn't able to go anywhere, I wasn't able to do anything and that can be melancholic so to balance that, let me take myself somewhere else musically and creatively.
How does part one of 'Virgo Tendencies' demonstrate your growth as an artist from when you first put out "Keep It Movin'" and "Bottoms Up" to the woman you are today?
I'm a little bit more free and I'm having more fun with it. My work isn't measured by anything more than if I had fun doing it and if I'm enjoying it. It's not based on anyone else's outside reactions or feelings, but it's based off of the fact that I like music, I'm creating it and it's enjoyable whereas sometimes when I was a kid, there was a lot of label pressure. Now I don't have a lot of that and I think that shows through the music in the way that I'm able to have more of a creative expression and be able to be more natural with how I give my music to my fans. It's more authentic to me.
What Virgo-like tendencies do you possess that go into your self-care and self-love routine?
It's the constant analyzing of myself and being able to really pay attention to the details of myself to know what it is I need. That is super Virgo of me and it's a bit controlling, but I like to be in control of myself and in control of my life, so it's OK. It's in every factor––whether it be how I feel about my body and my fitness, or how I feel about my mental health and if I need a break, if I need to add more of "this" in my life with my friends, or remove "that" because that's not making me feel good––that's my Virgo tendency that I feel really does help me, but then I have other Virgo tendencies that make me crazy, too (laughs).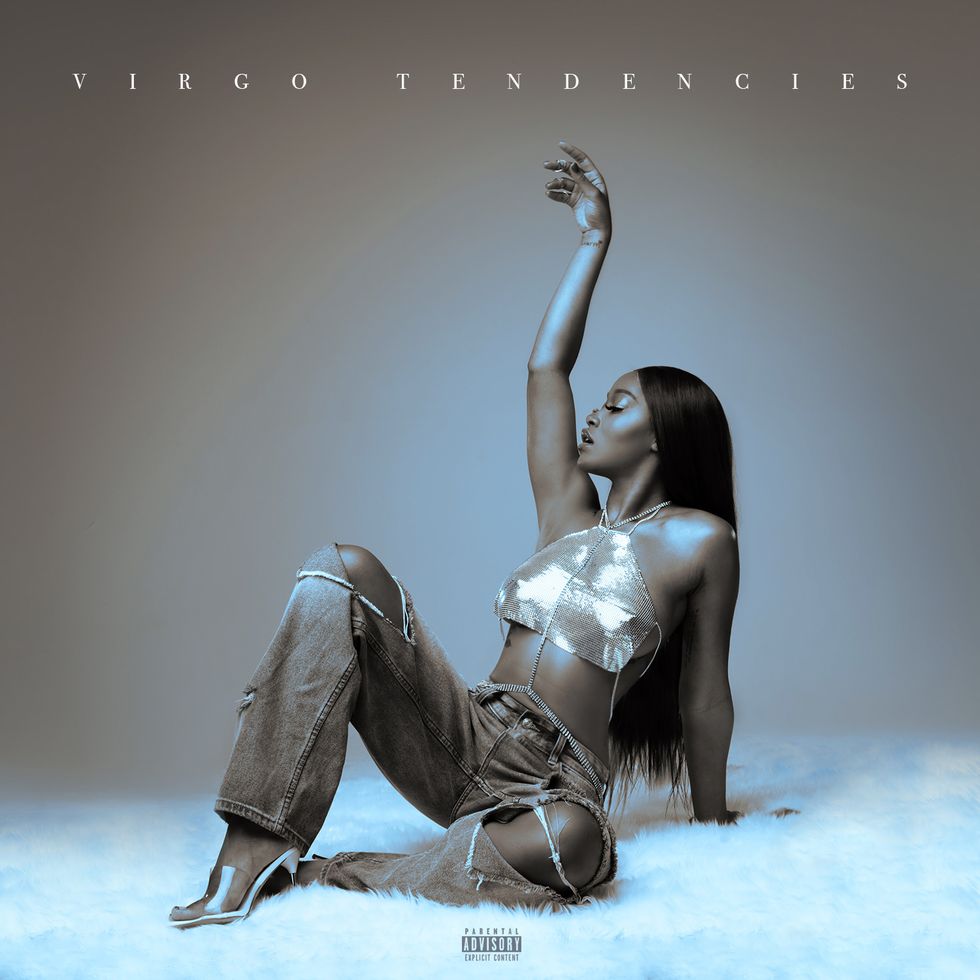 CR8 Agency
"It's in every factor whether it be how I feel about my body and my fitness, or how I feel about my mental health and if I need a break, if I need to add more of 'this' in my life with my friends, or removing 'that' because that's not making me feel good."
You hosted the VMAs and you made history. From one Black woman to another, it was incredible to even witness that. What was the experience like and how did you balance it all with the other billions of things that you're doing?
Oh my gosh, thank you so much girl! Hopefully, I'll be seeing you up there soon, too!
Absolutely!
How did I balance it? Scheduling. My team––I really give the props all to my team because that's what really makes it happen. I have a really great team with my assistant, my mom, my management. All those people are who make Keke the brand happen from any facet. It's not me doing it on my own and that's really how I was able to get through it. They helped me and they made it happen. They made sure I was where I needed to be and made sure I was on time. It was crazy because none of us knew what to expect and there were so many moving pieces. The VMAs––I don't know how we pulled that off, but I'm so glad that we did it and it's over with.
How do you prioritize your music, acting, hosting and everything else that you're doing while it's going on? On top of your team, what's your scheduling and planning process like?
Because a lot of these projects include, to some level, other people whether it's me launching a collection of merch, music, acting or whatever, they include other people and other things that have to be able to make them happen. A lot of times I have to be free-flowing and patient with how I want things to go. I really have to let God guide me about what's gonna come out when and where because sometimes stuff happens, it changes and I can't be sitting there unable to move. It was the same thing when the pandemic happened––I was supposed to be doing the movie that I'm filming now, but I couldn't do that so I ended up doing my EP. When I didn't do the movie, that ended up with me being able to do the VMAs. It's like so much stuff happens that you try to control, but a lot of times if you allow yourself to let go at times, it can bring yourself to something even better.
If you could give young Keke a piece of advice about prioritization and time management, what would you tell her?
It's OK to relax. It's OK to prioritize taking a break. It's OK to schedule that just as well as you schedule the business. In fact, it's important to. It's necessary. I think we live in a country that makes us feel like working like a slave is the way to live, and it's not. It's unfortunate that the "hustle hard" thing can be toxic, too, to our lives. It's OK to grind, but don't grind your wheels off, pooh. Work hard, but work smart. Be able to leave a space for you to still enjoy it to where you're not looking at the end and resenting something you care about. I would tell myself it's OK to have a personal life and it's OK to have just as much growth and evolution in your business as you do as a person.
When did you begin to understand the importance of pressing pause and finding balance in your personal and professional life?
About 25 [years-old] I'd say is when I really started to realize the importance. I fully started to implement those things before then and tried to find a balance, but I think I realized around 25 that it could be scheduled. Stop showing so much support to one area and none in the other. If there's a birthday or wedding that you need to get to, have it in the schedule. Leave it in the schedule and let it be there so the other people that you're working with know that day is off limits. Show respect and value to other things, you know?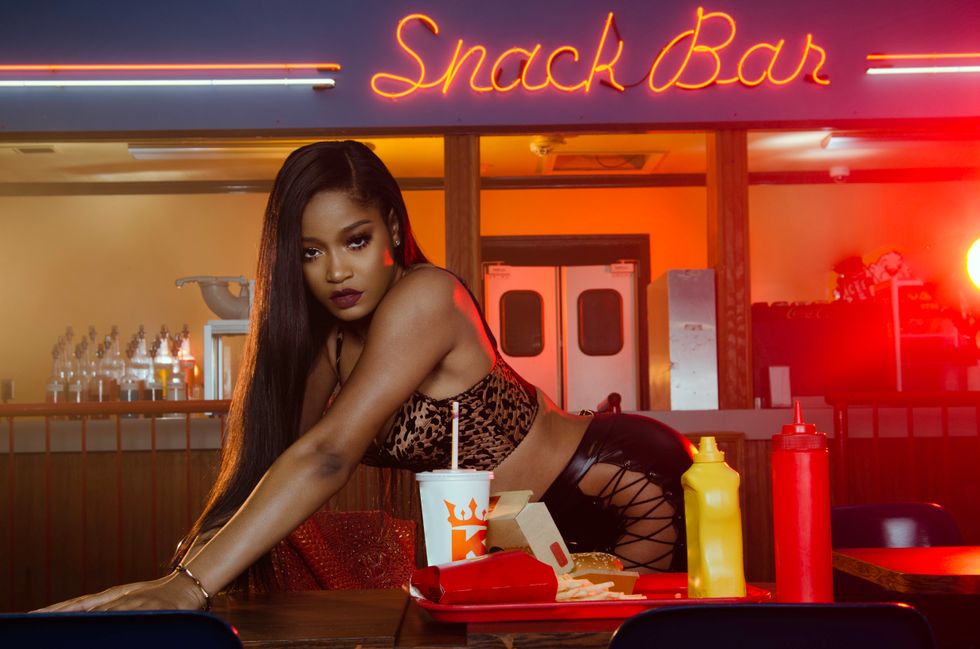 Lawrence Robinson
"It's OK to grind, but don't grind your wheels off, pooh. Work hard, but work smart. Be able to leave a space for you to still enjoy it to where you're not looking at the end and resenting something you care about."
What are your mornings like?
I can depend on the different time of year and what I've got going on. Right now with this movie, I'm waking up at 7:30am, I go take a run around 8am for twenty minutes, then I come back, get ready and start my day. Maybe I have something immediately, maybe I'm going to production, an office, a fitting, whatever might be going on. Sometimes I might be chilling or I'll have specific times for my meals so I'll make sure that I'm fit for my character in this particular role. Then maybe I'll chill and I'll have a script that I have to read and respond to, or I'll have a contract that I have to look over and little things throughout the day like that. Other than that, it's pretty simple.
How do you like to wind down at night?
I like to wind down at night by watching a movie or TV. I love mindless shows and losing myself in a really crazy reality show like Life After Lockup on WeTV. I love stuff like that because it doesn't make me think too much. Sometimes when you're watching a strict scripted show, it can cause you to really have to pay attention and I want to be able to just chill and watch something that's just going to make me laugh.
What are your favorite types of self-care?
I love, love, love [getting] massages and love, love, love facials. I love getting my hair done, definitely braids and stuff like that. Not necessarily getting weave or getting a wig on––that's sometimes too much. I like getting my braids done, getting my ends clipped or putting a mask on my hair. What else do I love for self-care? Family time! I can fill up my spirit when I need to see my family.
What advice do you have for busy women who feel like they don't have time for self-care?
You're working backwards by doing that. You have to really implement self-care. There was a time in my life where - and I want to get back to it and I probably could because the pandemic came in––I really scheduled a massage. Nothing could come before it because it was me telling myself and creating a pattern in my mind that I come first. I made everything come after that. No matter what's going on, every Tuesday at whatever time, I have to get a massage and nothing can step in the way of that because it creates a statement to yourself that I am important, my feelings are important and what I want is important. If you don't place stuff in your life in which you tell yourself, what your life becomes is that everything is before you. Once you do that, you are no longer able to work at the level that you should because everything comes before you and you're not gonna be 100 percent if you're not there for you.
How do you find balance with friends and finding time to see or call them?
That one can be hard at times, but I started to do these things in my life where I have this vacation. One for my big birthday bash and a big bash for New Years. Me and my friends have been able to get together on those days and we look forward to them. We're working, we're grinding and sometimes we get to see each other a little more throughout the year, but we know for sure we're gonna see each other at the big party we're gonna have for New Years and the little vacation at our location.
What about your health? Do you like to cook or do you find yourself eating out more?
A few months ago, I was eating out a lot. Right before I got on the kick that I'm on now, I was eating out a lot. Now I'm not because I'm getting prepared for a film, but I also really wanted to do a reset and get myself more healthy. I've been cooking a lot during the pandemic so my confidence in my cooking skills have been up! I've been meal prepping and that's been really great. It's been awesome to be able to regulate and have a specific schedule.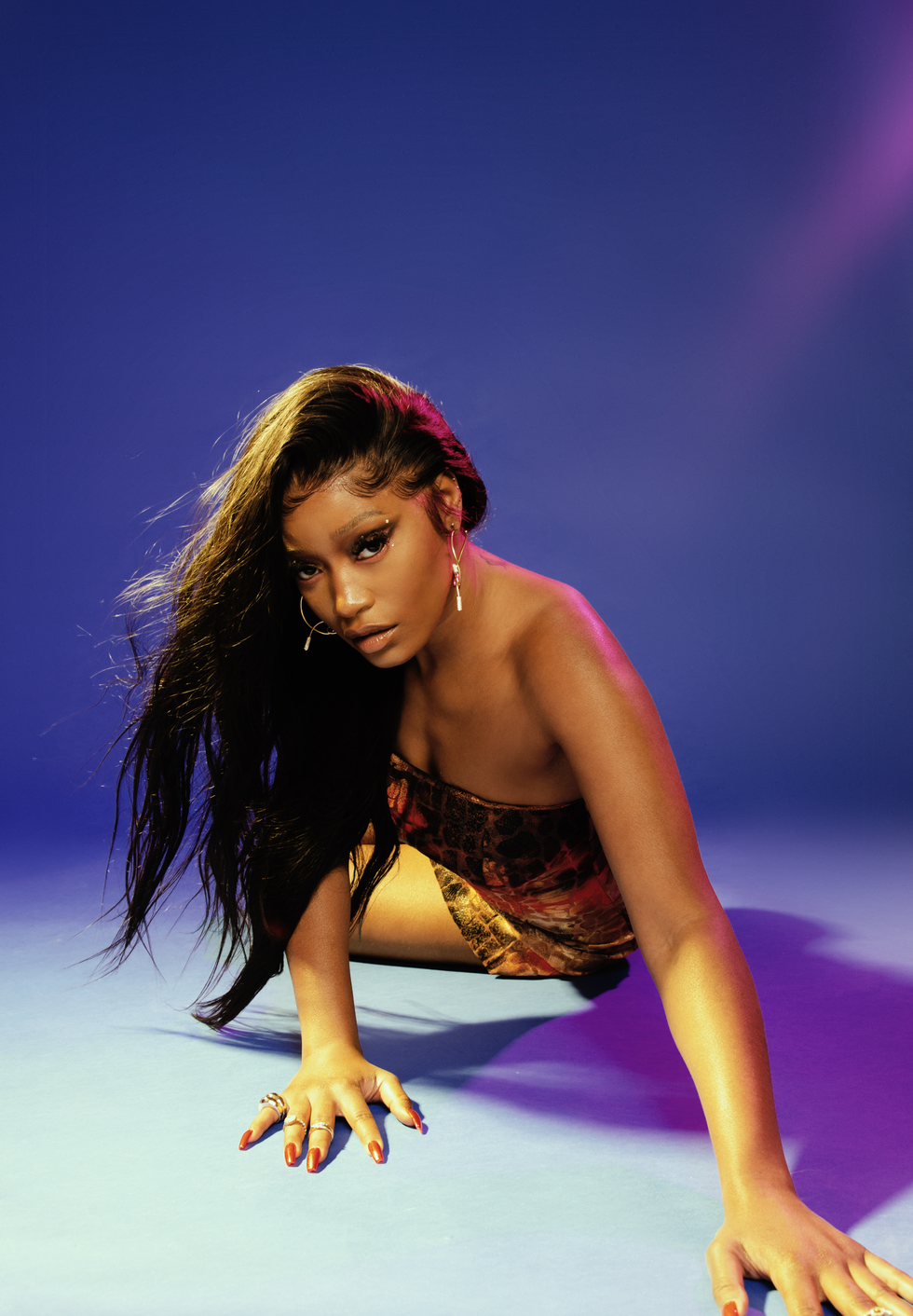 CR8 Agency
"With doubt, once you get back to the seed of it, then you're able to kill it. Be a purveyor of your thoughts."
When you're going through a bout of uncertainty or you're feeling stuck, how do you handle it?
I pray, I call my mom and I talk myself through it. I really believe that talking to yourself is OK because you're observant of your thoughts. When you hear yourself respond to something that makes you uncomfortable and you hear yourself in your head and you're like, "Thank God nobody's in here with me," don't judge yourself. Literally talk to yourself. When I hear a thought like that that makes me feel weird about something, I literally will talk myself through it and ask myself, "Why do you feel that way? What's that based off of?" As I slowly started to get there, I realized it's usually based on something shallow, surface, something I can easily fix, or something I've been confused by in some way. With doubt, once you get back to the seed of it, then you're able to kill it. Be a purveyor of your thoughts.
What does success mean to you? And what does happiness mean to you?
Happiness means being able to do what I love. Success to me is being able to create something bigger than myself and something that speaks to a message and ideology that can be carried on for years to come. When I think about me and what I want to do with my art and creativity, it's beyond just me, Keke Palmer. It's us.
Featured Image by CR8 Agency/Vaughn Alvarez.