---
Keke Palmer just served plot-twist realness in her new video, and let's just say, it's pretty spicy!
This past month, Keke Palmer has been promoting her newest single, "I Don't Belong to You," and today at midnight, she finally dropped the visuals for the sexy track.  Leading up to the video's release, the actress-singer could be seen all over Instagram teasing fans with snippets from the video, including shots of her in an intimate bedroom scene with Power actor and playboy Rotimi.
However, what the 22-year-old actress didn't brace us for was her "other" love interest--- model Cassie, who plays Keke's surprise female lead towards the very end. After rolling out of bed with Rotimi, hopping in a shower and getting in her private car, Keke arrives to a underwear-clad Cassie, awaiting Keek's arrival for a rendezvous part two!
Keeping all this in mind, it's safe to say that the Mia Swier and Jim Swaffield video aligns perfectly with Keke's lyrics. As we see Keke leaving a vulnerable Rotimi in bed, she sings to him:
Ain't no white house, ain't no picket fence.

Baby we don't want the same thing.

Why you caught up in your feelings?

I feel the same as I did yesterday.

Baby we been through this and I still feel the same way,

I know you don't want to hear this and I hate to say.

'Babe, I done told you.' I done showed ya.

Now you want to act like I tricked you, but I'm sleep!
Ever the rebellious flower bomb, Keke even goes further to point out that she owes no one any favors or explanation for how she chooses to live her life, before heading out to her other bae of the day, Cassie:
I don't have to keep it real.

But I do because I care about how you feel.

But "I don't belong to you!"
In our exclusive interview with Keke earlier this month, she broke down the meaning of the London on the Track-produced song, which she helped co-write with songwriter Natalie Simms:
"I don't belong to anyone else but myself. I have to make my own decisions. Happiness is defined by me. My sexuality is defined by me. And that can change and this can change and I can make it what I want to make it because I'm the one who makes that choice. So that's what "I Don't Belong to You" is saying. This song feels right. It feels right and it's telling who I am. And it captures my identity."
Turn up!
I'll definitely say that Keke did a bomb job of capturing the essence of the song in the actual video. And even with her being spotted kissing Cassie on Snapchat earlier this month: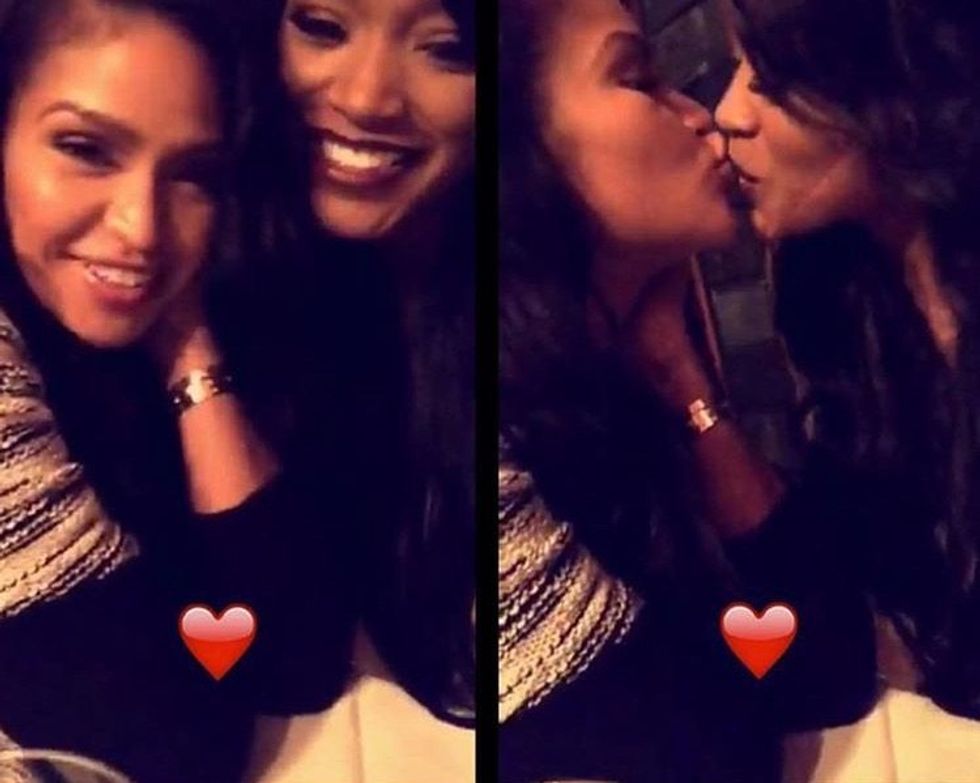 We couldn't have expected this. Clearly they were fresh off the set of the video and still had all the feels! Lol..
Check out "I Don't Belong to You" video on the next page!