---
At the beginning of this quarantine, I saw my time at home as an opportunity to level up my makeup skills and get my skincare routine all the way together. And everything was all good… until it wasn't.
Thanks to Lil' Debbie snacks, White Cheddar Jalapeno Cheetos, and my favorite pair of sweatpants, I've had zero f*cks to give about getting fly and I know a few of my good sisters can totally relate. Although the stay-at-home struggle is real, Kehlani just dropped a tutorial that will have you ready to pull out your favorite palette and put your wrist to work.
In the latest episode of Vogue's Beauty Secrets, the 25-year-old singer dropped the details on her favorite skincare beauty products, her best-kept beauty secrets of all time, and the makeup advice she got from Cardi B, and xoNecole has all the details.

Kehlani, who battles with dry, blemish-prone skin, even more so since getting pregnant with her now one-year-old daughter says that it is imperative to keep the moisture on deck, which is why she includes hydration in every step of her routine.
Along with applying Honest Beauty Magic Beauty Balm to her dry areas, Kehlani said that she uses Biossance Squalane + Vitamin C Rose Oil and Dr. Dennis Gross Hyaluronic Marine Hydration Booster for added drip.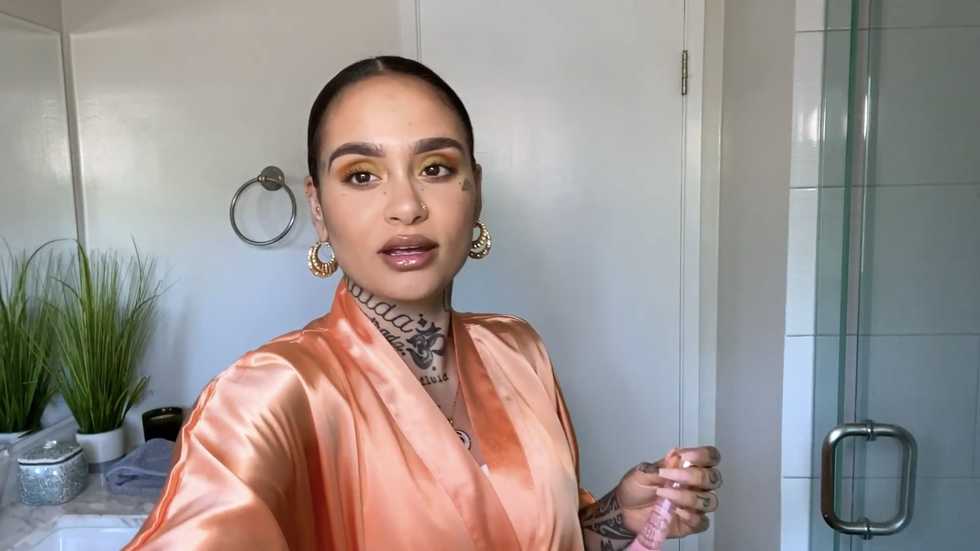 Vogue
Kehlani shared that after she gets her pores in alignment, she focuses on priming and prepping her skin to apply Pat McGrath's Sublime Perfection Foundation, which she says is a light, hydrating foundation for her sometimes fussy skin type.

After setting her brows with Benefit Cosmetics Gimme Brow Volumizing Eyebrow Gel, Kehlani uses Black-owned beauty brand The Crayon Case for a sunset-inspired beat that will give you the ultimate glow-up.
To finish off her routine, Kehlani highlights with Juicy Couture Bling Queen Liquid Highlighter and Laura Mercier Face Illuminator, contours with her Fenty Match Stick, and brushes away her Charlotte Tilbury Airbrush Flawless Finish Setting Powder, a product that the singer says that she would marry if she could.
To see Kehlani's full routine, scroll below!
*Some links are affiliate links. If you purchase a product through the links provided, xoNecole might earn a small commission.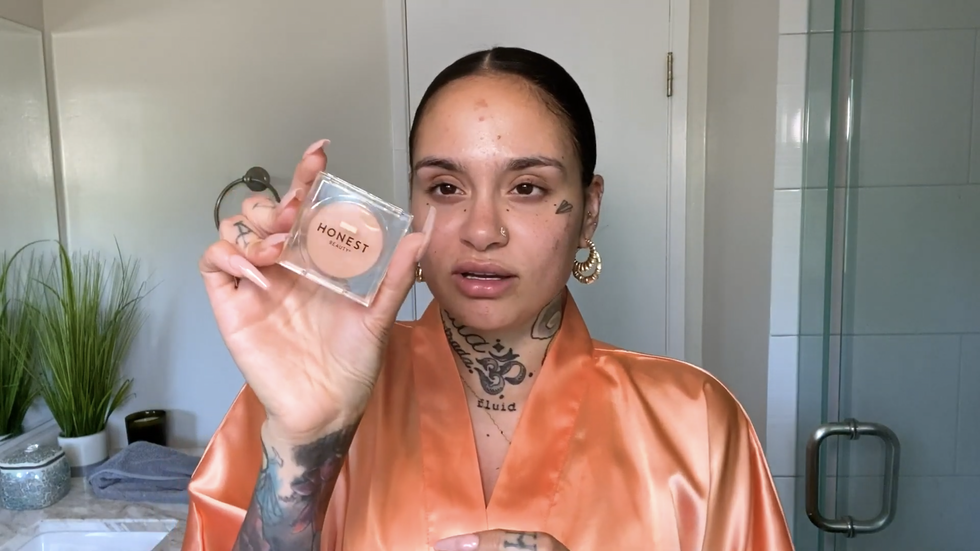 Vogue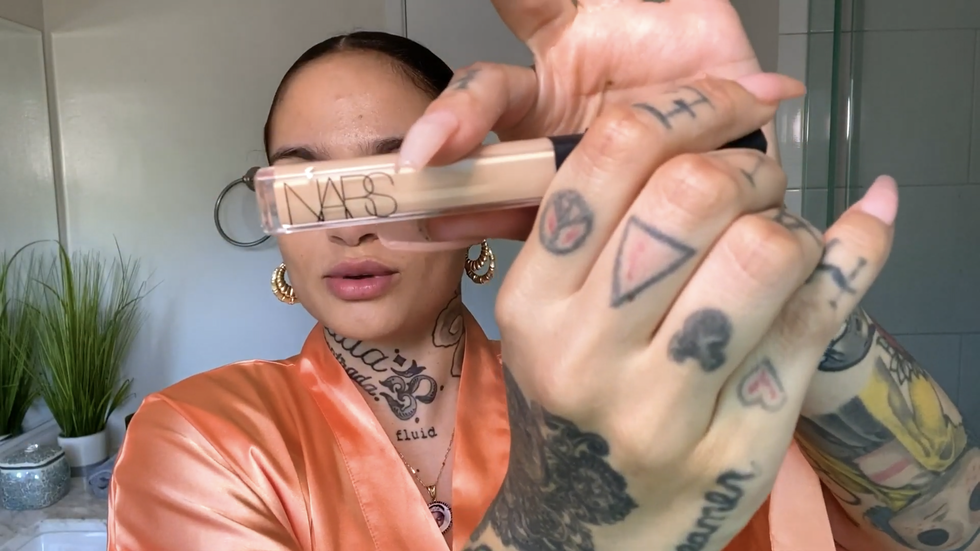 Vogue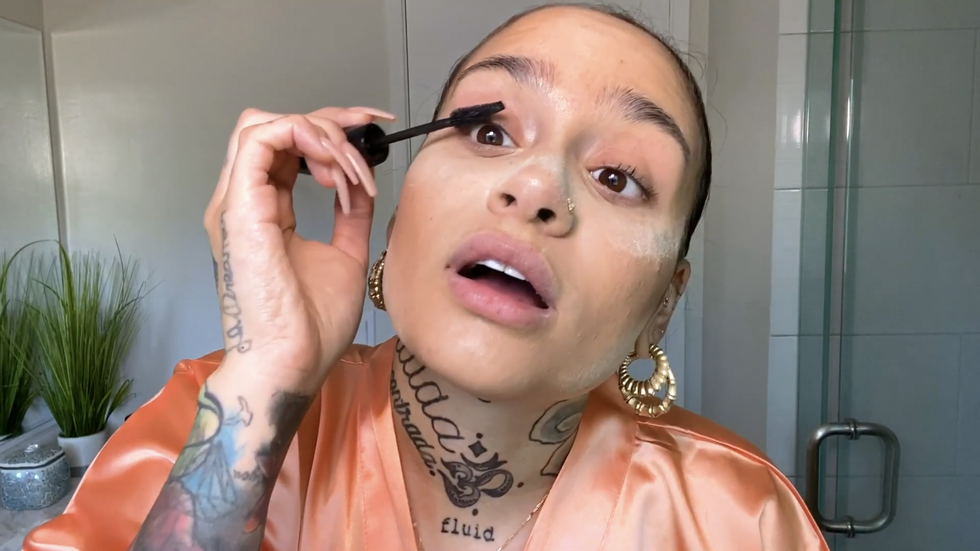 Vogue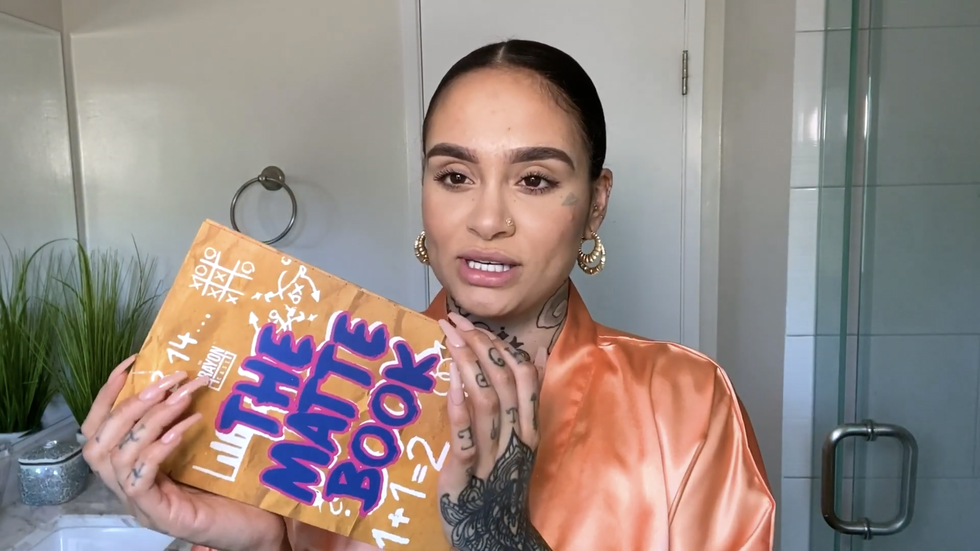 Vogue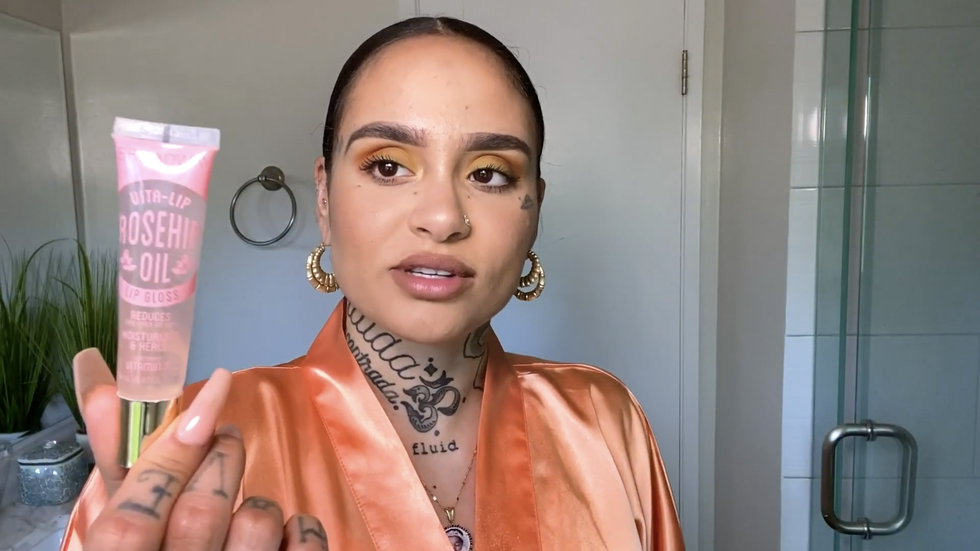 Vogue
The Finished Look: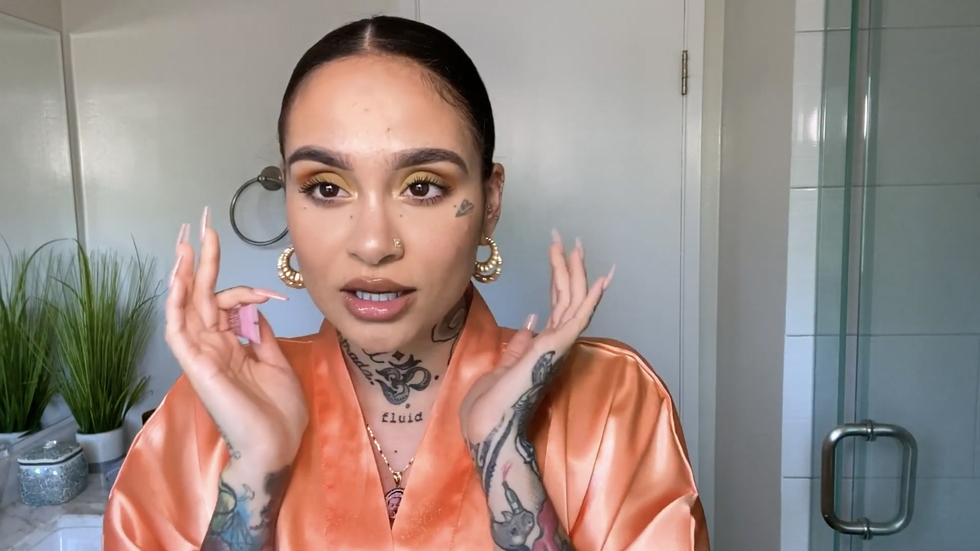 Vogue
Kehlani's Everyday Skin-Care Routine and Guide to a Glowing Face | Beauty Secrets | Voguewww.youtube.com
Featured image via Vogue/Youtube.