Honey I Shrunk the... Couture?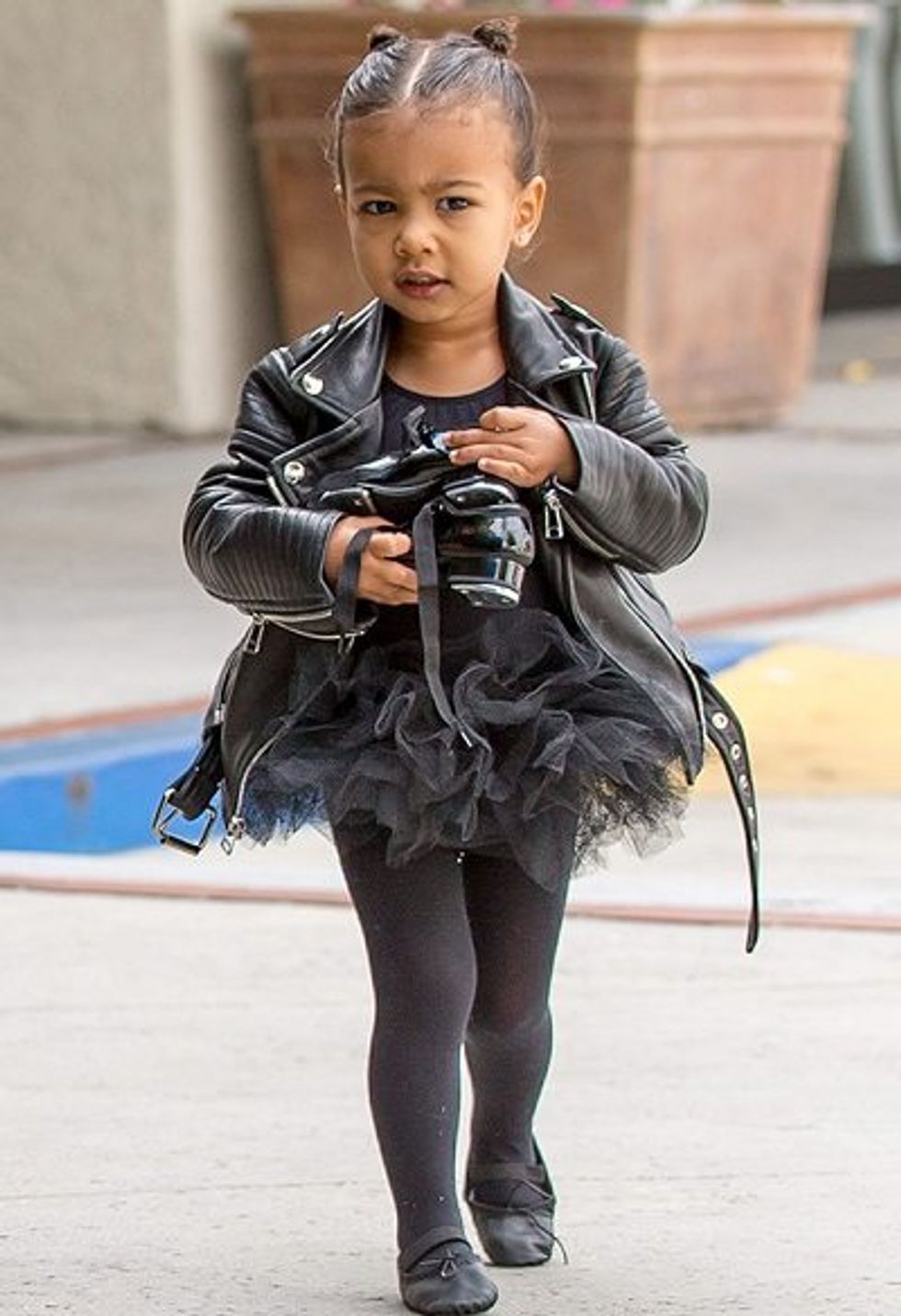 A few years back when it was revealed that parents Kim and Kanye West named their daughter North for meaning "most high," ("North means the highest power. North is the most high. There is nothing higher than North,") who would've thought they'd also be foretelling the future of kids' fashion?
---
This week, it has been confirmed by high-end clothing brand "Balmain" that they'll be releasing a kids' collection of pricey and petite pieces- and you can thank their mini muse, North West, for that one!
Recently the brand's creative director, Olivier Rousteing, confirmed to Vogue that after a little thought, he has decided to design a baby Balmain line, solely inspired by having made one too many custom pieces for Little Miss West, whose entire family reps and rocks the Balmain brand:
"I think I first thought about designing kidswear when I dressed North. I had a conversation with Kim, and that was the beginning of how I really understood that the Balmain universe can also belong to kids."
The 55-piece collection, which debuts this June, will mimic many of Rousteing's men and women's designs, and will include his famous leather trousers, cropped jackets, golden embroidery and heavy embellishments. Available in kids' sizes 6-14, prices per piece will range anywhere from $200 for a kids tee to $6000 for a girls' dress.
[Tweet "Wait, $6000 for Baby Balmain? Oh My Osh Kosh B'Gosh!"]
According to Rousteing,
"When you see the Balmain children's pieces, you can see the references that are actually part of the Balmain women's and men's wardrobes. It's easy for me to build the Balmain identity pretty coherently because I'm the same designer for men and women—and not so many houses have the same designer for both. I love my men's double-breasted jacket because it's what I wear every day, and seeing a kid wearing that is just like heaven!"
Like they say, you have to pay to play...on the playground.
But is the money really all worth it, even if you've got it? Well, for some, my guess would be "yes." After all, the idea of Keeping up with the Kardashians has almost replaced the concept of "keeping up with the joneses," and we all know how hard folks go to keep up with those.
And although Balmain isn't the first to make expensive threads for tots, the same way there was complete pandemonium over Balmain hitting mid-range retailer H&M, we expect similar fan-crazed fawning over a blazer whose price tag is far longer than the sleeve it's attached too. According to Olivier, the kiddie-models already have a taste for the finer things in life, and we're not talking Soy Milk: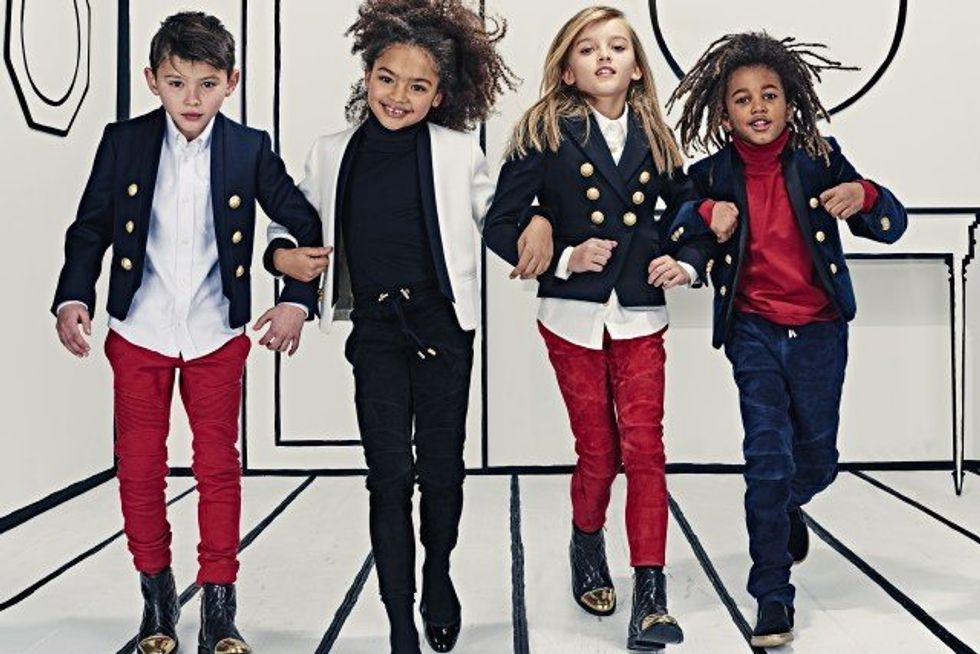 "We put Kanye West songs and Justin Bieber songs on while we were shooting [and] the kids were like, 'We want to be at a party! We want candy!' And I thought, Okay, it's the same thing as my girls when they want to party; the difference was that instead of drinking champagne, we were drinking apple juice."
Safe to say, between there being more reality TV than cartoon, and more iPads than coloring books, times (and taste) have definitely changed!
However, whether you can afford to make your child the belle of the classroom or not, such high clothing costs quickly become a loss for anyone. Balmain's baby line boasts a price tag of a few racks for clothing that fits any kid between the age of 6 to 12. Yet, according to Kids Health, on average, after the age of two, children grow about 2.5 inches a year. When girls reach 8 and boys, 10, a major growth spurt occurs at the time of puberty, which lasts upwards of about five years. So in short, when kids grow, the clothes go!
We guess that's where "hand me downs," come in. Win!
Check out more photos from the kids' Balmain line, expected to drop this summer! What are your thoughts on spending big bucks for your young buck?