Not everyone who cheats is a willing participant. At least that's what Karreuche Tran's character will learn in her latest acting role.
---
This year, the actress/entrepreneur will star opposite Scandal alum Brian White in a new BET network movie, "Only 4 One Night." In the film, Karreuche stars as Caroline, a woman who seems to have the perfect life, and a loving husband to share it with.

But when Caroline extends a helping hand to her sister in need (Angelique Pereira), she watches her life fall apart when her jealous sister drops a few pills into her husband's drink, and sleeps with him.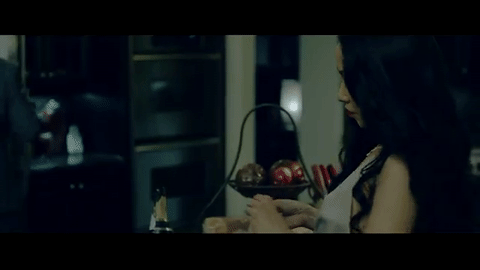 After that, Caroline has to deal with a roller coaster ride full of crazy ex-side piece emotions that could possibly end with all three of them catching a case. Holy Fatal Attraction!
Karrueche is thrilled that her latest film title is garnering her attention outside of social media and ex-boyfriend drama. The Daytime Emmy Winner caught up with Global Grind after the 2016 BET Awards, and dished on what this new role means to her.
"Yeah, I think people are starting to see me for me and who I am, as opposed to social media and all the BS and extra stuff. The more I keep working, the more that'll all be exed out."
She also revealed to AOL:
I didn't grow up wanting to be an actor. It's something that fell into my lap. I was at a point in my life where I was trying to figure out my next move. I wanted to focus on myself and I began working with my manager and he brought forth this acting opportunity. And I really didn't know what to do. I'm shy sometimes and I didn't think I could do it. But then I weighed out all my options and I decided to take a small role in a film and from there it sparked my interest. It's not easy at all and it's rough for me because my peers, other actors, have been doing it since they were like two! They have so much more experience than I do. It's hard but it pushes me to work harder and work with my acting coach to get better every day.
It's safe to say that her real life drama had somewhat of a hand in prepping her for her fictional role of a woman dealing with a husband and sister who has an extramarital affair with each other while they're still living under the same roof with her. In the trailer, Karrueche brings the feelings a woman experiences when a spouse cheats to life, and she looks like she's killing it.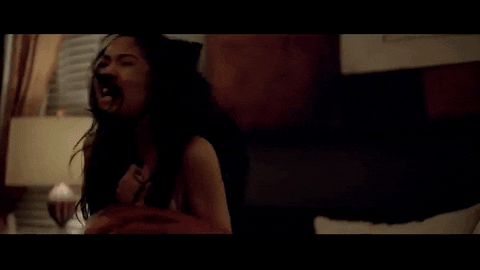 Check out the "Only 4 One Night" teaser below, and let us know if you'll be tuning in when it premieres on BET this Fall.