What makes one "bad" girl better than the next?
Is it indiscretion? Is it that one has sex while the other sells it (or the idea of it)? Or is it when a woman becomes a freak in the sheets and the streets, versus putting back on her dress and strutting down the sidewalk like a lady shortly upon getting laid?
---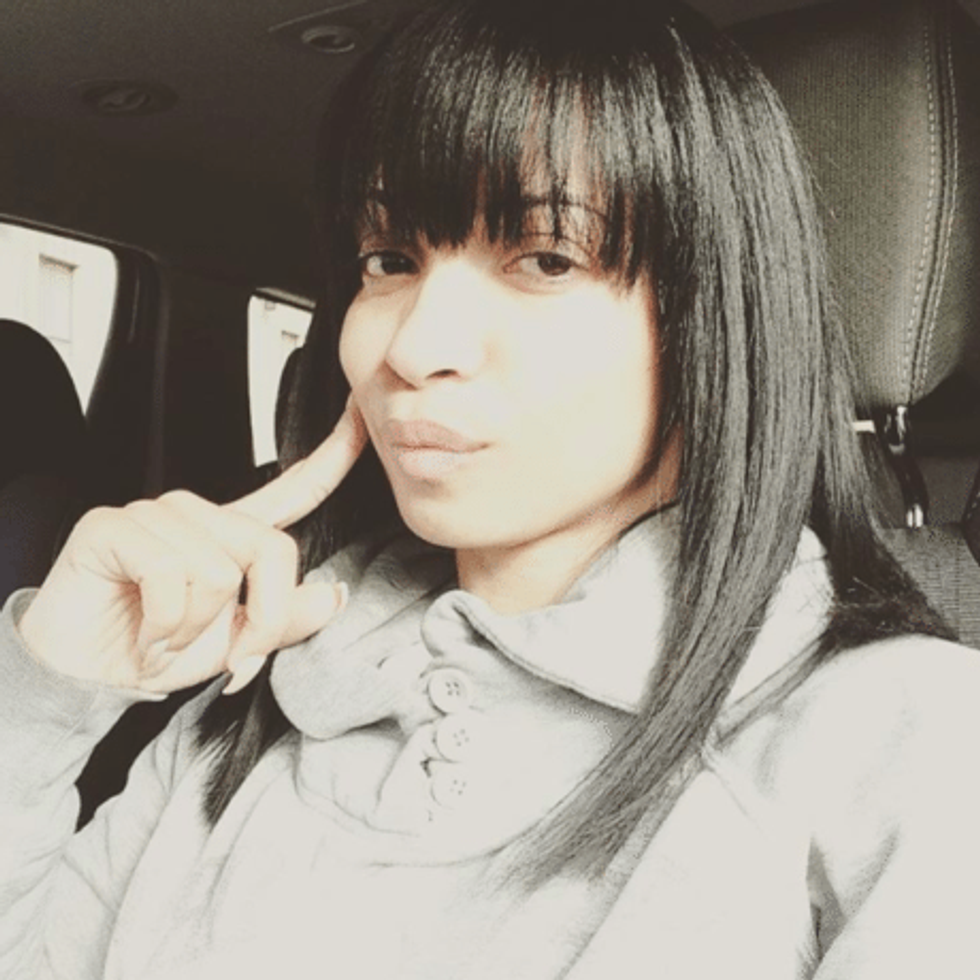 Well, Karrine Steffans wants to know. Before "IG" models there was the OG model herself. Formally known by her notorious nickname "Superhead," the now 37-year-old video-vixen and author of one of hip hop's biggest sexual tell-all's, Confessions of a Video Vixen, took to her Twitter to share a few things these past couple of days, and it was as raw and uncut as her early 2000's persona.
Karrine, who can't seem to shake the stigma of her past even after dropping her sexual pseudonym and becoming an honest woman by marrying actor Columbus Short earlier this year, let off a series of tweets making some serious claims: including that influencer Oprah Winfrey was, ahem, a "hoe."
"You think Oprah had me on her show b/c (because) I have sex like a normal woman? @Oprah was a hoe. She was promiscuous after her rape, admittedly. Same story. More money doesn't erase truth."
Well, that was bold. Just to clarify some of Steffan's claims, early in her career Oprah opened up about being raped for the first time at only nine-years-old by her 19-year-old male cousin who was babysitting her at the time. Following this incident, a young Winfrey would go on to incur sexual abuse from another cousin, a family friend, her mother's boyfriend and her uncle while in Milwaukee.
Back in 2010, celebrity biographer Kitty Kelly, who wrote Oprah's biography, spoke on the TODAY show to discuss the research behind the then 56-year-old media giant's book Oprah: A Biography. Kelly revealed that upon her research of Oprah's past, she had been granted access to Winfrey's never-released 1993 biography, to which Oprah confessed to her own former promiscuity, even referring to her younger self as "a teen prostitute."
"There are so many secrets in [Oprah's] life, secrets about her relationships, secrets within her family. Even when she was writing her own autobiography, and she was finally going to come forward, she described herself as a 'prostitute,' which is a rather harsh description, I think.

"She had talked about her teenage promiscuity, which is really kind of a natural outgrowth of a terrible, terrible sexual molestation she endured."

Karrine Steffans on Oprah, April 2006
Back in 2006, Karrine appeared on Oprah in an episode entitled "Smart Women on 'Stupid Girls,'" which discussed the objectification of women. It was there that Karrine admitted to the world that although she was sexually abused as a child and allowed herself to be "used" in the Hollywood world thereafter, she felt somewhat guilty and accountable for her bestseller-book normalizing a very "dangerous" concept to young girls that using hypersexuality to gain fame was ok.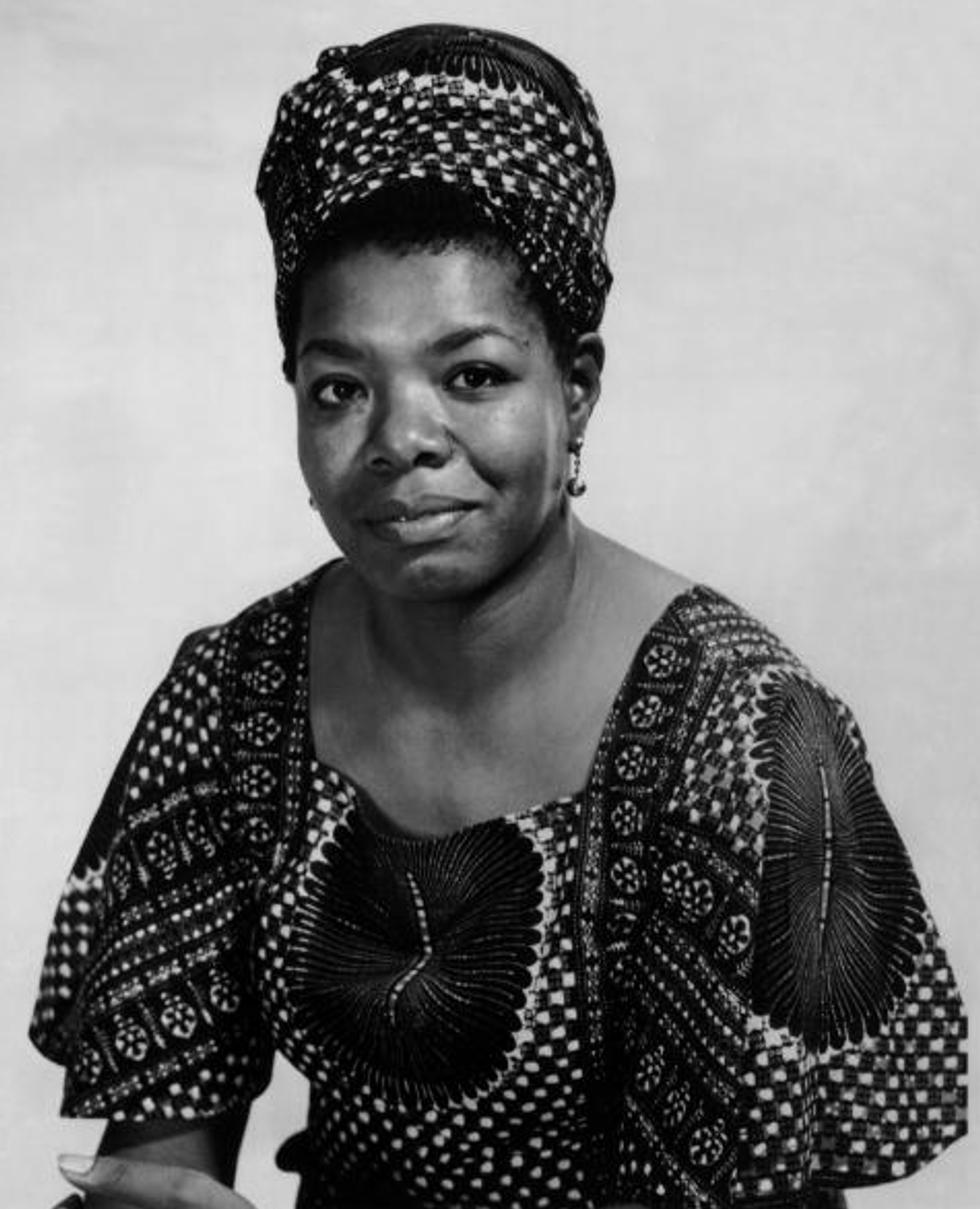 Maya Angelou in 1970
Keeping the promiscuous discussion rolling, Karrine went on to tweet into the later hours last night, backing up her argument with another iconic female figure--the late Maya Angelou. In her 1969 autobiography I Know Why the Caged Bird Sings, Angelou admits she was raped at the age of eight by her mother's boyfriend "Mr. Freeman," and later worked both as a prostitute and a madam (one who "manages" other prostitutes) in order to support being a single mother. Karrine said:
"Maya Angelou was a prostitute. A woman's sexual organs, their functions or reputation will never define or stop her. You revere great women but give no credit to their sexual traumas and repercussions for making them stronger, better, wiser women. Believing a woman worthy of praise has never had a sexual or ill reputed past is silly. So many great women have had horrible reputations. It's difficult for ppl to align a successful woman with an ill-reputed past, but many successful women have one, in one way or another.

"These women are the best proof that where we start isn't always how we end up and that sexual pasts have nothing to do with worth & purpose. Oprah said she was promiscuous (a "hoe" by your definition) & Maya Angelou was a whore, by definition, as well as a pimp. But look at God...
Interestingly enough, shortly after Angelou's passing in 2014, speaker and Berkley University lecturer, Aya de Leon, argued that attempting to erase Angelou's sexual past from her obituary and history is an insult to the late author's legacy and empowerment agenda:
"[Angelou] wrote about [her sex work] openly and really wasn't ashamed of it. I don't think it was a pleasant time in her life. It was a rough time in her life. But she really modeled holding in authority all the things she experienced in her life and speaking about them as part of what made a rich, powerful and interesting life filled with transformation."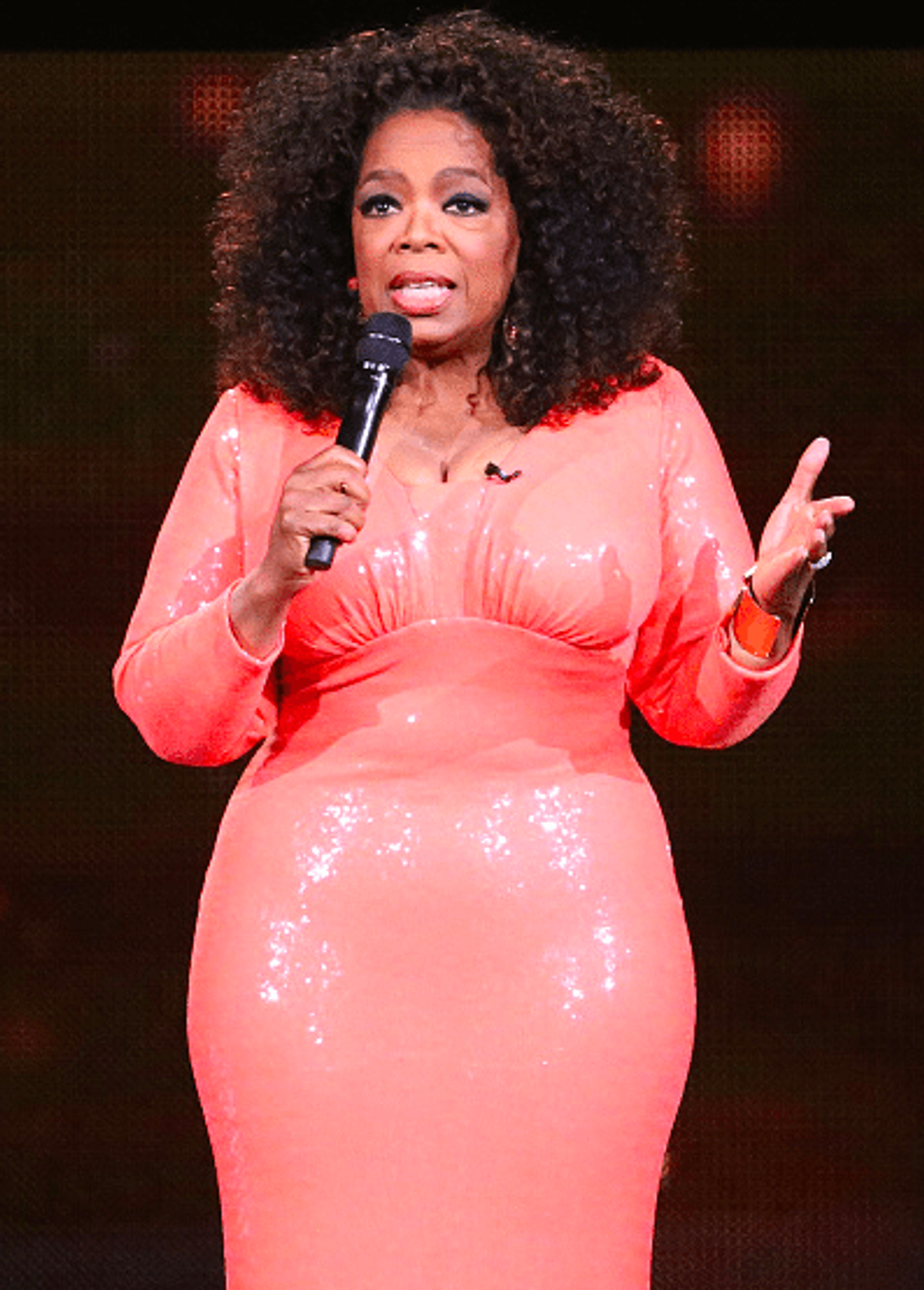 Karrine went on to wrap up her controversial rant with a few closing words:
"Maya nor Oprah is better than any other woman; they've been just as hurt, just as broken, and just as ill-reputed at one time in their lives. If you're uncomfortable thinking about young Oprah as a "hoe," you should feel just as uncomfortable thinking of any other woman that way. Seriously, Maya Angelou was an actual whore, a prostitute! But how uncomfortable is it saying she was a hoe? Feel this way about every woman! Don't tell me you respect [these] women but not others who have done the same things & grown from it!

No one is exempt from the pit. Oprah would be a "hoe" and a "coke head" had you known her back then. Revere her growth & everyone else's too. You can't harp on one woman's past but ignore another's. We all have one. Some of them ugly. But none of us are lessened by them as we grow."

Whew, that's a lot! It does make you think, though. Often we do praise women for their ability to "overcome" life's hardships, but let that process include a stint with promiscuity and all of a sudden some people forget how to give a little credit where it may be due. Which makes you think:
[Tweet "Even if one can't "delete their hoeness," can they ever reclaim their name?"]
Karrine Steffans debut book "Confessions of a Video Vixen"
In the case of Oprah and Maya, the difference here may be leaving your past behind versus living in it. Karrine has had a long history of selling a sexually liberated agenda for years of her career. Whether it was her own sexuality or pitching it as a whole through videos or publications, Karrine as a publicly outward sexual being is something that sticks in the minds of people a little longer (and a little stronger). Oprah and Maya Angelou discussed sex as part of their stories, but it was never part of their actual platform so much as it was a personal recount.
Not to mention, the times are different. Maya and Oprah lived out their experiences before social media, reality-TV and heavily salacious media. It's very possible that the other catalyst here is a case of receipts versus non-receipts.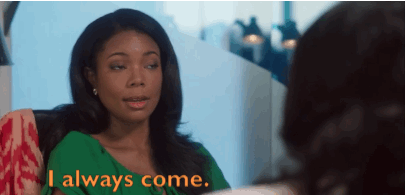 When I think of many of the fictional successful women we see on TV--Viola as the bisexual wife and mistress "Annaliese Keating" on How to Get Away with Murder, Kerry Washington on Scandal "smashing the homies" President Fitz and Captain Jake Ballard, and Gabrielle Union as "Mary Jane" of Being Mary Jane, who is pretty much in these streets-- it all makes me think about how often art imitates life, and these women are a reflection of many women who exist.  But when we speak of, say, a Kerry Washington as Olivia, we speak of her bossed-up persona and slayable fashion on the show, and hardly ever that she is doing "hoe" things.
Overall, in my life, I have definitely witnessed not just the double standards between men and women, but between women versus "other women." If you have a respectable career, degree or any of these things that accredit you as a professional woman, it's almost as if your potential promiscuity is simply written off as being attractively and fiercely independent.
Upon discussion with a friend of mine, I concluded in the eyes of most men and outsiders in general, career women who enjoy sexual liberation more so have sex for pleasure, desire and "want." Whereas girls who appear to not have their own, use sex for things: money, cars, clothes, etc. And that is where the difference lies in perception. Not the actual sex itself is seen as bad, but one's intentions behind it.
But still, by definition, promiscuity is: "the act of... having sexual relations with a number of partners on a casual basis." 
So with that said, do we hand out promiscuity passes to certain women unknowingly? What are your thoughts?