---
Late nights on Bravo just got a little sexier, thanks to RHOA star Kandi Burruss. Starting July 1st, Kandi will grace our screens alongside celebrity guests, including comedian Yamaneika Saunders, Nikki Nicole, and the DJ AOne with, Kandi Koated Nights. The show will feature candid conversations about everything from relationship etiquette and sexuality and everything in between. She said:
"I am so excited to have partnered with Bravo to bring my favorite sexy talk show to TV screens. We are going to have so much fun keeping it real, taking a deep dive into all things sex, relationships and pop culture!"
The 42-year-old reality star has tried her luck in a number of industries and inevitably struck gold in every sector.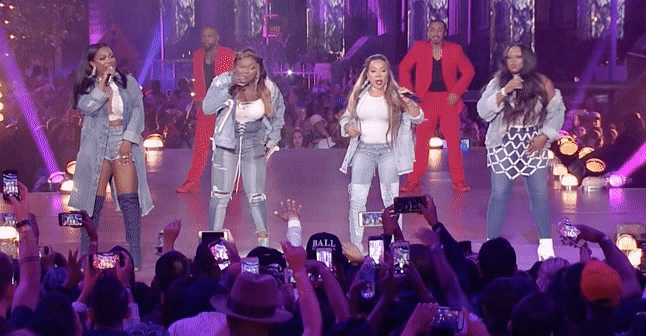 media.giphy.com
After the split of the 90's supergroup, Xscape, Kandi had a hand in writing a number of hits for stars including but not limited to TLC, Destiny's Child, Pink, and Ed Sheeran. In 2000, she became the first black woman to be named Songwriter of the Year by The American Society of Composers, Authors, and Publishers (ASCAP) and has both feet in the entrepreneurial game with her sex toy company, Bedroom Kandi, and her wildly successful culinary business, Old Lady Gang.

The Georgia-born mogul's talk show debut is an adaptation of her webseries by the same name that premiered online in 2009 that took a deep dive into both the bedrooms and personal lives of she and her guests. Previous topics on the web-series included pubic hair, sex on the clock, and gay love in hip-hop, so we're confident that she'll give us all something to talk about this summer.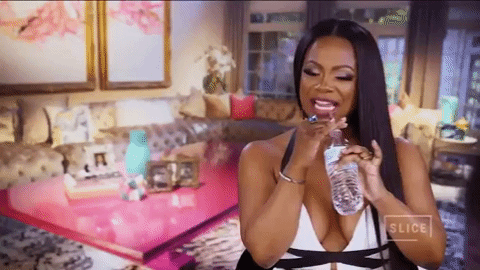 media.giphy.com
The late night talk show is Kandi's fifth RHOA spin-off on the network, following The Kandi Factory, Kandi's Wedding Special, Kandi's Ski Trip, and Xscape: Still Kickin' It, which followed the group on their first tour together in 15 years.

Kandi will co-executive produce the webseries alongside her husband, Todd Tucker, who says that this project is different from anything primetime TV has ever seen.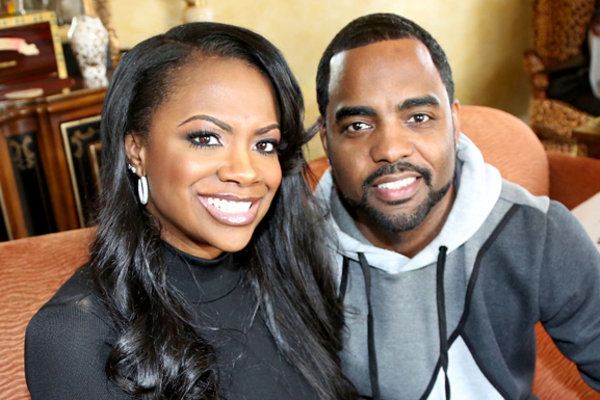 www.bravotv.com
"Nobody is more direct about the bedroom than my wife, the queen, Kandi Burruss. America is not ready for what is coming. Buckle up."
Bravo says that we can expect her "tell it like it is" attitude and much more of that same realness on our small screens this July. And if we haven't gotten enough of the Kandi Koated conversation by the end of the show's 30-minute segment, we can join Kandi and the crew live online after the show via BravoTv.com for a "Kandi Koated Nightcap".
The show will premiere July 1st at 9 P.M. Will you be tuning in? Let us know in the comments!
Featured image by Jerod Harris/Getty Images