Sometimes our biggest enemy is ourselves.
In the case of K. Michelle vs. "Petty Betty" (her self-named alter-ego), the battle to become a better "K" is one she struggles with each day.
---
Over the past few years, the singer and budding reality star have been at odds publicly with her former manager and ex Mickey "Memphitz" Wright after revealing on national television that she was once in a physical and verbally abusive relationship with him. Memphitz would later sue K. Michelle for defamation, and although the judge ruled in her favor, Memphitz continued to blame her for his downfall in the press as well as claims from his wife Toya that the lawsuit helped ruin their marriage.
With everything that has happened over the last few years, it would have been easy for K. and Memphitz to take their grudge towards each other to their graves, but the tides have turned and God was at work.
This week,  K. Michelle revealed that she has not only made peace with Memphitz estranged wife Toya Wright, but she also extended an olive branch to Memphitz --and all is now well.  The singer took to Instagram to say: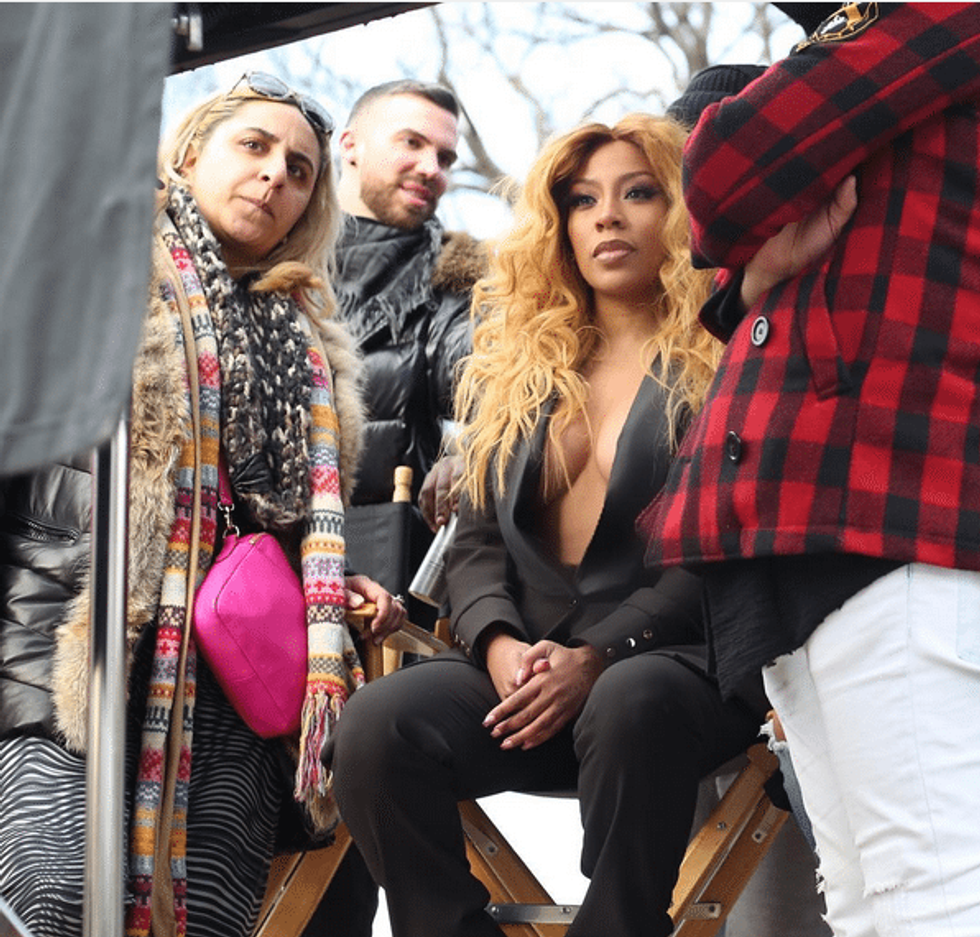 "Have you ever had that 1 thing that you just couldn't seem to heal from. You prayed about it, cried, even tried to convince yourself that you were over it. This 1 thing has held me hostage to hurt for 5 years. 5 years of open wounds. Numbness is not healing. This week I took pride in someone else's hurt, because they hurt me. My Little spat with Toya was uncalled for but needed. For the first time in years I spoke to Memphitz (shocked face emjoi). Yes I still can't believe it."
K. Michelle went on to reveal that she not only found the strength to confront her fears by talking to Memphitz, but to also forgive him, even once sharing a laugh with him during the chat:
"I faced my fear and decided to confront this without lawyers, family members, or cameras in the way. To my surprise it was not only a mature convo, but I felt like the world had been lifted off my back. I spoke my peace, he spoke his and the closure happened. We even laughed. I thanked him for being the first person to sign me to a label, and he even apologized for the numerous negative social media post. Wow.

In a funny way I thank him. I know what it's like to be at your lowest and have the world pointing fingers at you. My heart is Teflon. I forgive HIM now [so] maybe I can start forgiving THEM. I truly wish him the best, because hating him was only killing me."

Memphitz and Toya Wright on Instagram
[Tweet " "I faced my fear and spoke to Memphitz. I forgive him. Hating him was only killing me." -@KMichelle"]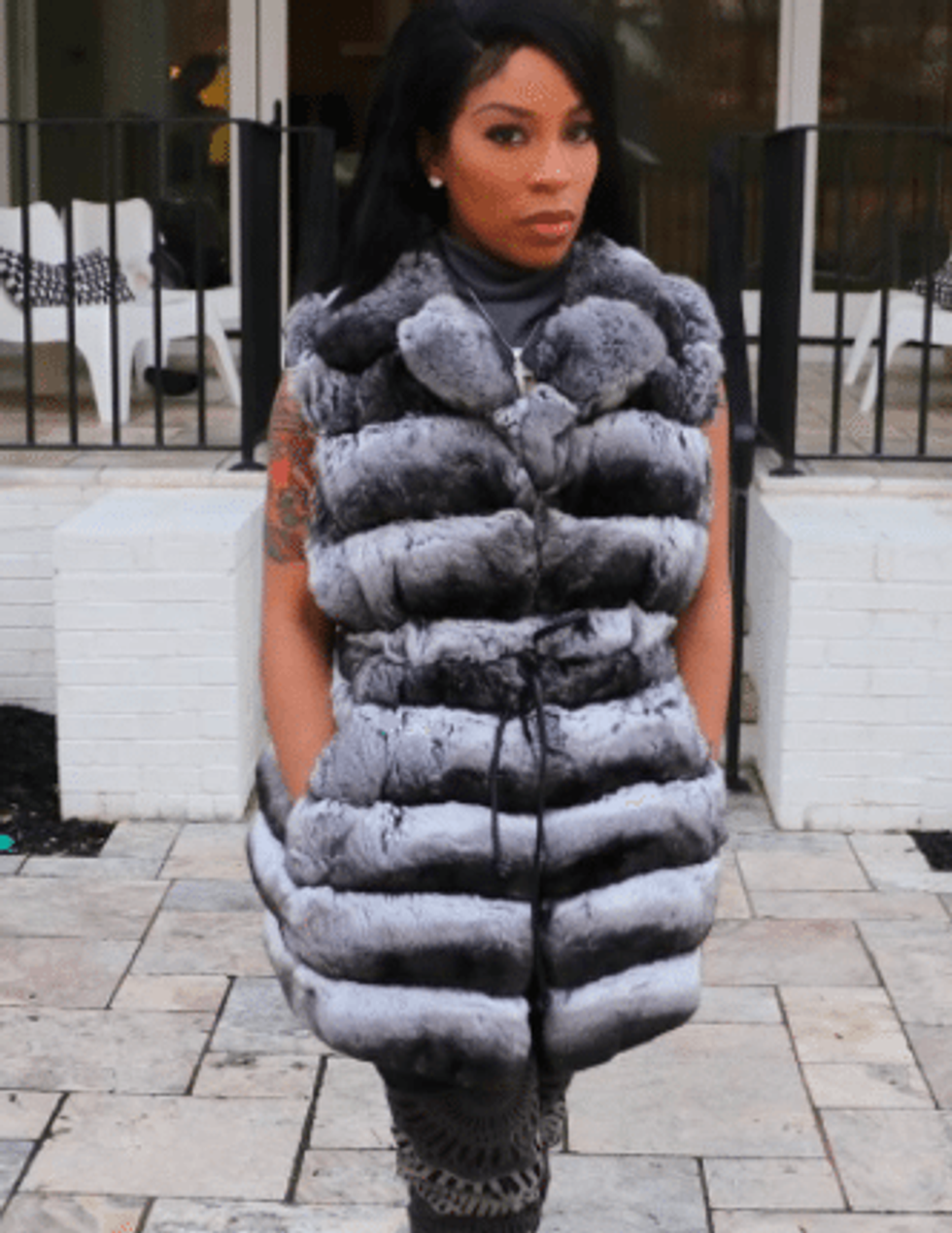 K. Michelle continued to compliment Memphitz during her slight reminisce. She then went on to admit she wants to let go of her "petty" ways and embrace all that she has to live for, and ended her message by counting her blessings:
"He has a gift when it comes to discovering talent, like me and Tpain. I pray he finds his home in the music. Let this be a lesson learned. Stay out of people's personal affairs, you only make them worse. The only people who can solve the problem are the parties involved. Stop waiting around on people's apologies, cause you may never get it, and if you do it might be [too] late.

I [am] so darn proud of the woman I'm becoming. It's a constant battle of self. Now if I can only get rid of Petty Betty (my alter ego). I have an amazing career, a great son, a man that I adore, and I'm young and just really getting started. It's time to let it go. 1 less issue. I told my story and that's the end of this chapter. Good night!"
Wow, that's powerful! Last year around this time, while K. Michelle was on her My Twisted Mind tour, she actually dedicated her song, "You Can't Raise a Man" to Memphitz, who had just started his downward spiral of lashing out online, and had left wife Toya Wright to move across the country. K. Michelle took to the stage to tell Toya she warned her: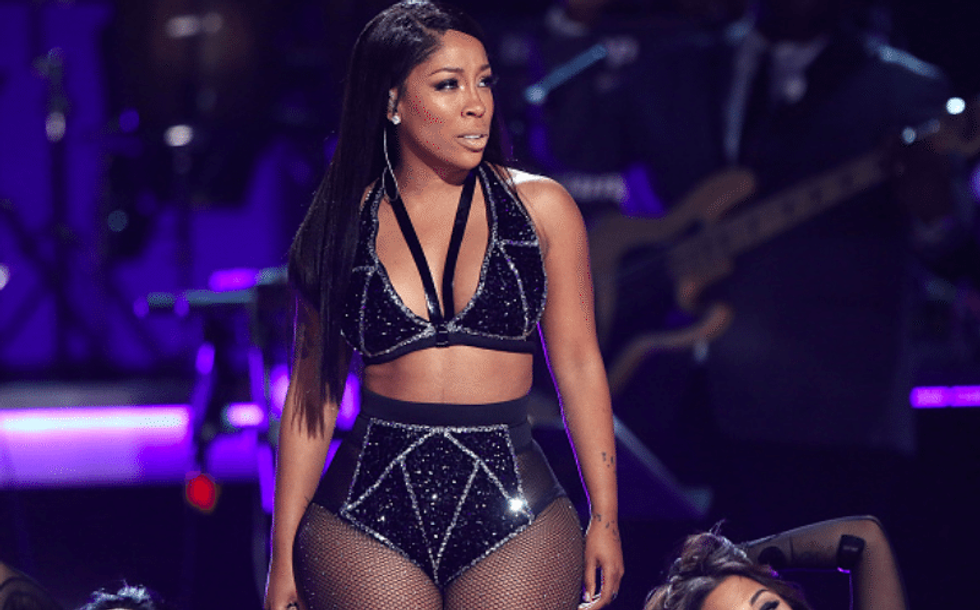 "Everyday [Memphitz] is a different ass, crazy ass dude. He got the signs of a grown ass boy that will run for the hills. Toya I was just trying to motherf*cking keep it real."
It's quite possible that although K. Michelle and Toya have viewed each other as enemies for years, there is still empathy on K. Michelle's end for the simple fact that they both experienced hurt from the same man.
Some may conclude that K. Michelle's kindness and clarity is only temporary due to her temperament, but there is no denying that it's still a big, first step in the right direction. No journey to forgiveness and healing is perfect. However, at the end of the day, whether big or small, as long as it's always forward you're moving, you're already moving in the right direction. Forgiveness is not about the other person "winning," it's about forfeiting a fight with yourself and your emotions that you will never win unless you let hate out and love in.
What are your thoughts about K. Michelle letting go of the old in order to embrace her present space?