Back like she never left!
K.Michelle returns to our TV screens so you know what that means-- grab your popcorn and wine because it's about to go down (or up) on a Monday!
---
K.Michelle returns with season 2 of her hit reality-tv, My Life, on Vh1. The first time the singer made her debut on her own show, she was in New York City on her grind and caught up in the hustle of taking her career to the next level. After a successful album and year, Michelle has traded in skyscrapers for beaches, and is moving across the country to L.A. for the next phase of her career and life. Let's just say that you can take Michelle out of Memphis, but you can't take the Memphis out of Michelle.
Check out what we're looking forward to on Season 2 of My Life:
1. Her New Hobbies
We all know K.Michelle is a country girl at heart- so she is all for a good adventure and some outdoor fun. In the previews, we see K doing everything with friends, from having cocktails to paddle boating, to even...ahem...playing with bears? Oh my!
2. Her Interracial Dating Experience
In the extended preview, K.Michelle manages to say she wants to date a "caucasian man" a whopping six times. And what K wants, she gets. The singer can be seen on a date with a dapper, new white friend with an accent ("I love British accents"), getting to know each other a little better. K.Michelle has explicit guidelines for what she is looking for though, as well as concerns as to whether or not her "butt is too big" to handle, so it'll definitely be interesting to see how this turns out.
3. Her Dating Nicki Minaj's ex, Safaree
"Wait, what?"
In-between seasons 1 and 2, K.Michelle and rapper/music writer Safaree circulated the blogsphere with dating rumors. Well, they certainly confirmed them in the season 2 debut of My Life. On the show, K.Michelle is seen not only a date with Safaree, but he is spotted several times for different meet-ups and hang outs with the singer. They both even express that they "care about each other" deeply. Child...
4. Her "Non-Urban" Music Process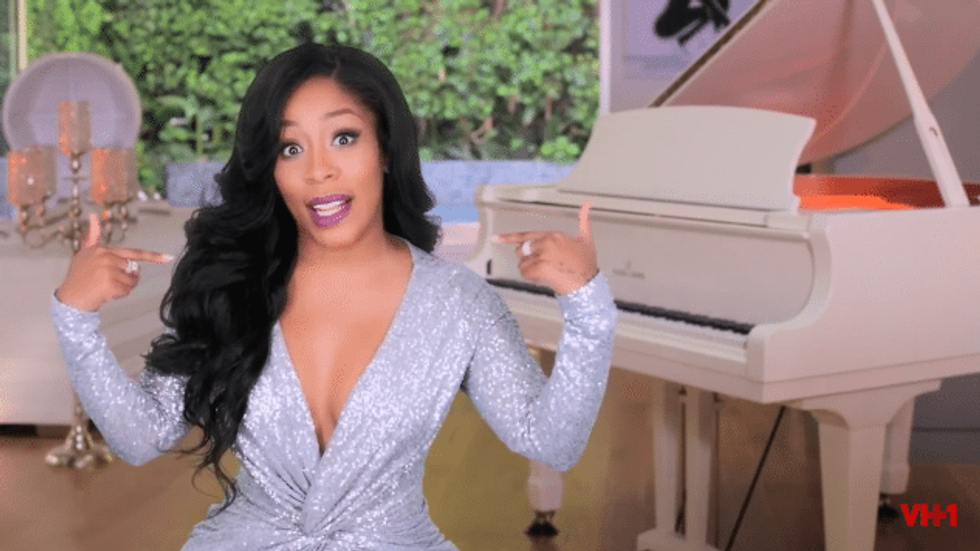 "I have a new song in my heart, and a new sound."
K.Michelle has expressed throughout the years her desire to explore and play with sounds, even admitting that she grew up on the Dixie Chicks. In the studio, K.Michelle gets emotional while speaking with rapper Trina about her desires to create more music.
"I keep hearing,'Oh, you're a black girl. You can't sing that.' I want this sound to be very non-Urban."
5. Vaginal Steaming
Now ya'll know it wouldn't be a K.Michelle show without a little heat! Ha! K.Michelle and her good friend, L.A. promoter and Hennessy Brand Ambassador, Miss Diddy, can be seen getting a vaginal steam. Leave it to K. to have a cocktail on deck too. Lawd!
6. And of course, her still being a mom!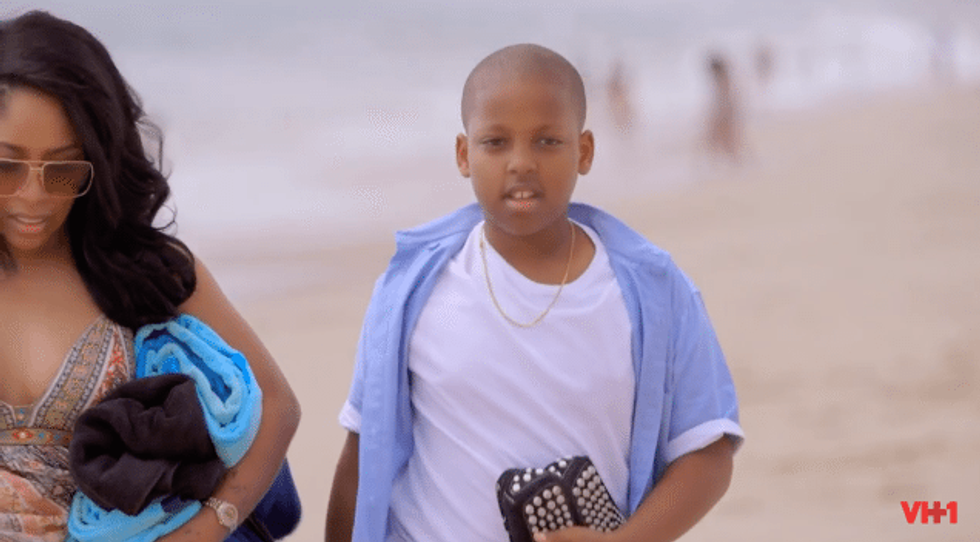 We all know K.Michelle's proudest job (and biggest joy) is her son Chase. Last season, Chase was a star with a personality similar to his mother's - smart at the mouth, and quick at the lip. But he's a sweet boy, nonetheless! We also can't wait to see how their relationship and bong plays out this season as well!
Check out the extended clip of My Life below!
Also, be sure to listen to new music from K.Michelle, Not a Little Bit, which debuted last night.
My Life debuts Monday, Jan. 25, on Vh1 at 9:30 pm EST. Will you be tuning in?