So, what exactly is K-Beauty? Well, it's not as complicated as it seems or sounds. Essentially, it is a skincare routine that uses Korean beauty products that originates from and is made in Korea. What makes K-beauty special is that the products are created using a Korean beauty philosophy. Unlike some skincare products that yield short-term results, Korean beauty products are designed to work long-term. The idea of long-term skincare isn't new. Dermatologists have always said we can see improvements to the skin in three to six months with consistent treatment and routine.
---
What K-beauty does is gently nourish the skin to achieve desired results through customization.
According to mindbodygreen.com, a part of the Korean beauty philosophy is being able to understand your skin and its needs. You want to pay attention to which ingredients in skincare products work well for you and which ingredients don't work. The ingredients in Korean skincare products are unique and not common to mainstream skincare brands. There is a heavy reliance on ingredients found in nature. Think Vitamin C, bamboo extract, green tea, niacinamide, centella asiatica (tiger grass) and noni. The most common ingredient is snail mucin, also known as snail secretion.
Here's what you should know about K-Beauty, its benefits, and how to incorporate it into your own beauty routine.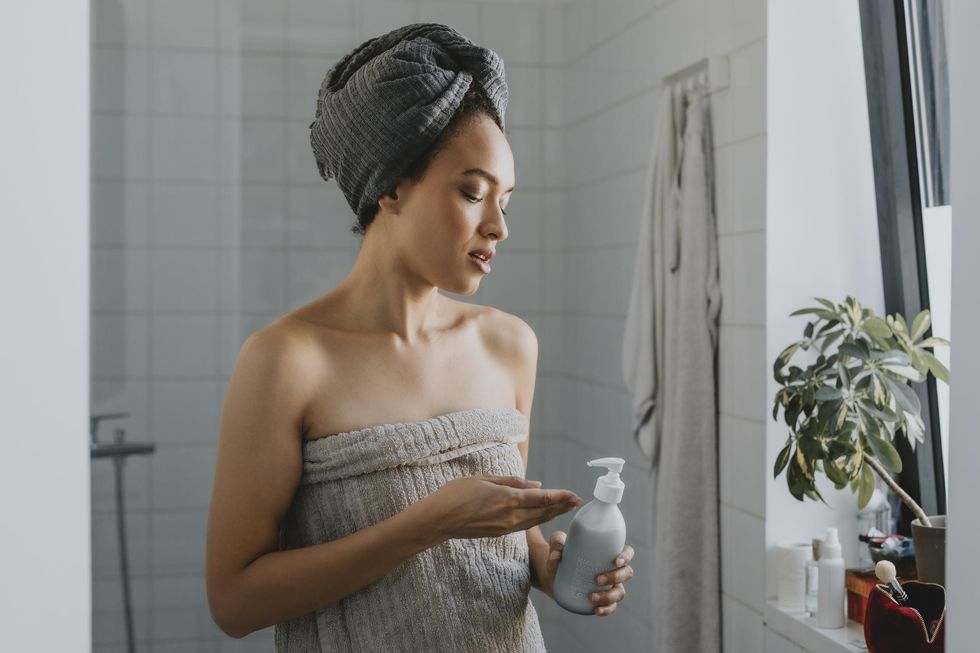 Getty Images
 K-Beauty Breakdown: A 10-Step Skincare Routine
And y'all thought our 6-step skincare routine was too much! But this multi-layered skin regimen has been popular in Korea since the 1960s. The good thing is you don't have to do all the steps. In reality, your 10-step skincare routine can be as long or short as you want it to be.
Here is a breakdown of the Korean 10-step skincare routine:
Double Cleanse I: Cleanse face with an oil-based cleanser to remove impurities at the skin's surface.
Double Cleanse II: Follow up with a water-based cleanser to remove dirt within the pores.
Exfoliator: Don't do this every day, but twice a week is recommended.
Hydrating Toner: Use to balance pH, hydrate the skin, and prep skin for the next steps.
Essence: Lightweight hydrating solution that acts as pre-moisturizer that balances the skin.
Face oil or treatments: Targets specific skincare issues.
Masks: Sheet masks or any other type of masks help add more moisture to the skin.
Eye cream: Extra care and attention for our eyes.
Moisturizer or Sleep Pack: A hydrating mask or day cream you don't wash off at night.
SPF: Protect your skin daily with sunscreen.
It's only four more added steps in a regular skincare routine. And it's not too far from what our estheticians or dermatologists tell us either. Stay moisturized.
How To Add K-Beauty In Your Skincare Routine
If you are wanting to add K-Beauty to your own skincare routine, it's easy to do. This 10-step routine is completely customizable to meet your skincare needs. Remember K-beauty is based on understanding your skin's needs.
Identify your skincare goals, your skin type, and research the products you want to add to your routine. Once you know what your skin is needing, research the products you want to try or use.
This could be cleansers, toners, serums, essences, moisturizers, sunscreens, or eye creams. Make sure your patch test each product on your skin too. Just like our hair types, our skin reacts differently to different products. No two people have the same skin type. What works for your friend, may not work for you. I want to emphasize finding the right skin products takes time, some coins, and trial and error. But don't be discouraged.
Take notes on what ingredients and products agree with your skin and the ones that don't.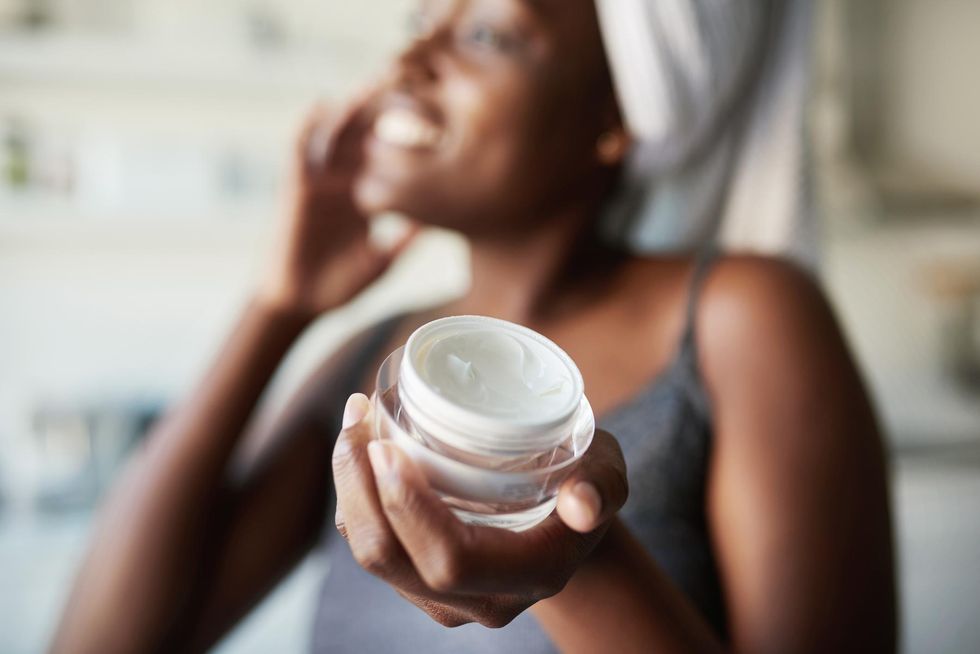 Getty Images
Benefits Of Using K-Beauty Products & Routine
If you're still reading this, and you're still skeptical about trying K-Beauty, let me discuss some of the benefits with you. First off, Korean beauty products focus on prevention rather than treatment of skin issues. And because of its gentle approach, it allows women with different skin types to use their products. Secondly, you don't have to spend all your coins, sis. You can spend as little as $12 or as much as $100.
K-beauty products are designed with the most innovative technology and natural ingredients for a fair price value. Third, Korean skincare is known worldwide for its high quality and effectiveness - the products are designed to improve skin from the inside out. Fourth, you can personalize your skincare routine with a variety of products.
When it comes to skincare, I don't think it gets better than this. Personalized, high quality, effective, and affordable.
If you're looking to achieve flawless "glass skin" as Koreans call it, start here.
Featured image by Getty Images