After declaring during his campaign that he would nominate a Black woman to the Supreme Court, President Biden has made it official! Judge Ketanji Brown Jackson is President Biden's pick as the first Black woman to sit on the Supreme Court. The president gave details about the historic nomination today. Let's honor this Black queen and see why she has the resume to prove that she is the one for the job.
---
I'm proud to announce that I am nominating Judge Ketanji Brown Jackson to serve on the Supreme Court. Currently serving on the U.S. Court of Appeals for the D.C. Circuit, she is one of our nation's brightest legal minds and will be an exceptional Justice.https://t.co/iePvhz1YaApic.twitter.com/Nzqv2AtN8h

— President Biden (@POTUS) February 25, 2022
Judge Brown Jackson, 51, is a two-time graduate of Harvard University. She graduated undergrad as a magna cum laude in 1992 and Harvard's Law School as a cum laude in 1996 while also serving as the editor for the prestigious Harvard Law Review. She clerked for the now-retired Supreme Court Justice Stephen Breyer and served as a federal judge for the United States Court of Appeals for the District of Columbia Circuit since 2013, which is viewed as the second most powerful court in the U.S.
What also makes her nomination historic is that she is now the second-youngest justice on the court and the only one with experience working with low-income criminal defendants as a public defender.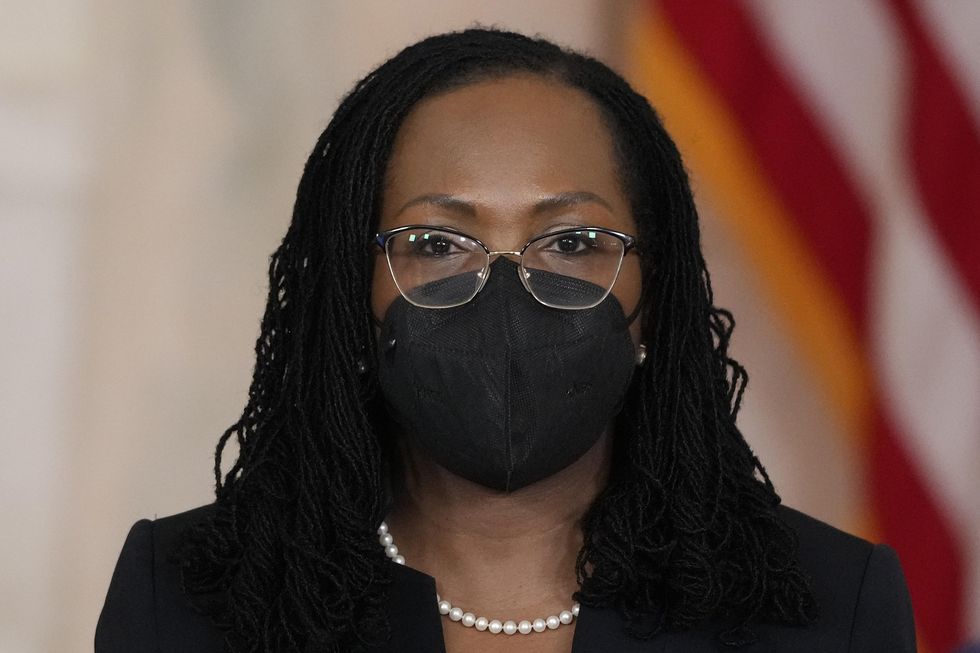 Drew Angerer/Getty Images
She's even gone head to head with former President Trump in theCommittee on the Judiciary v. McGahn case. In this case, she rejected the Trump administration's attempt to be exempt from a congressional investigation. "Presidents are not kings," she wrote in the ruling in response to the former administration. "They do not have subjects, bound by loyalty or blood, whose destiny they are entitled to control."
In 2009, she also served as the Vice Chair of the U.S. Sentencing Commission after President Obama nominated her.
Judge Brown Jackson was on a short-list of Black women who were reportedly being considered for the high position. Those women included California Supreme Court Justice Leondra Kruger and Judge J. Michelle Childs.
The judge was born in Washington D.C. but grew up in Miami, FL. She is also a wife and a mother to twin daughters.
Watch her give her moving and historic acceptance speech at the 8:42 mark in the video below:
BREAKING: NBC News Special Report:

President Biden nominates Ketanji Brown Jackson to Supreme Court. https://t.co/E3rYfctwpM
— NBC News (@NBCNews) February 25, 2022
Featured image by Kevin Lamarque-Pool/Getty Images