---
Whether you like it or not, Joseline Hernandez is here to stay. For nearly a decade, the self-proclaimed Puerto Rican Princess has claimed her throne as reality TV royalty, captivating viewers with her on-screen antics and infectious off-screen persona. Since parting ways from her veteran-run on VH1's acclaimed show, Love & Hip Hop: Atlanta, Joseline has since transitioned into running a show of her own, launching season 2 of her highly anticipated production, Joseline's Cabaret on Zeus Network.
Since its premiere, the controversial, high-action series has garnered a groundswell of online attention from its instant-viral moments. Following the shocking "Double Homicide" comment, along with Joseline's recent appearance on the Wendy Williams Show where she self-advocated for more respect on her name, the show displays all the qualities of must-watch TV.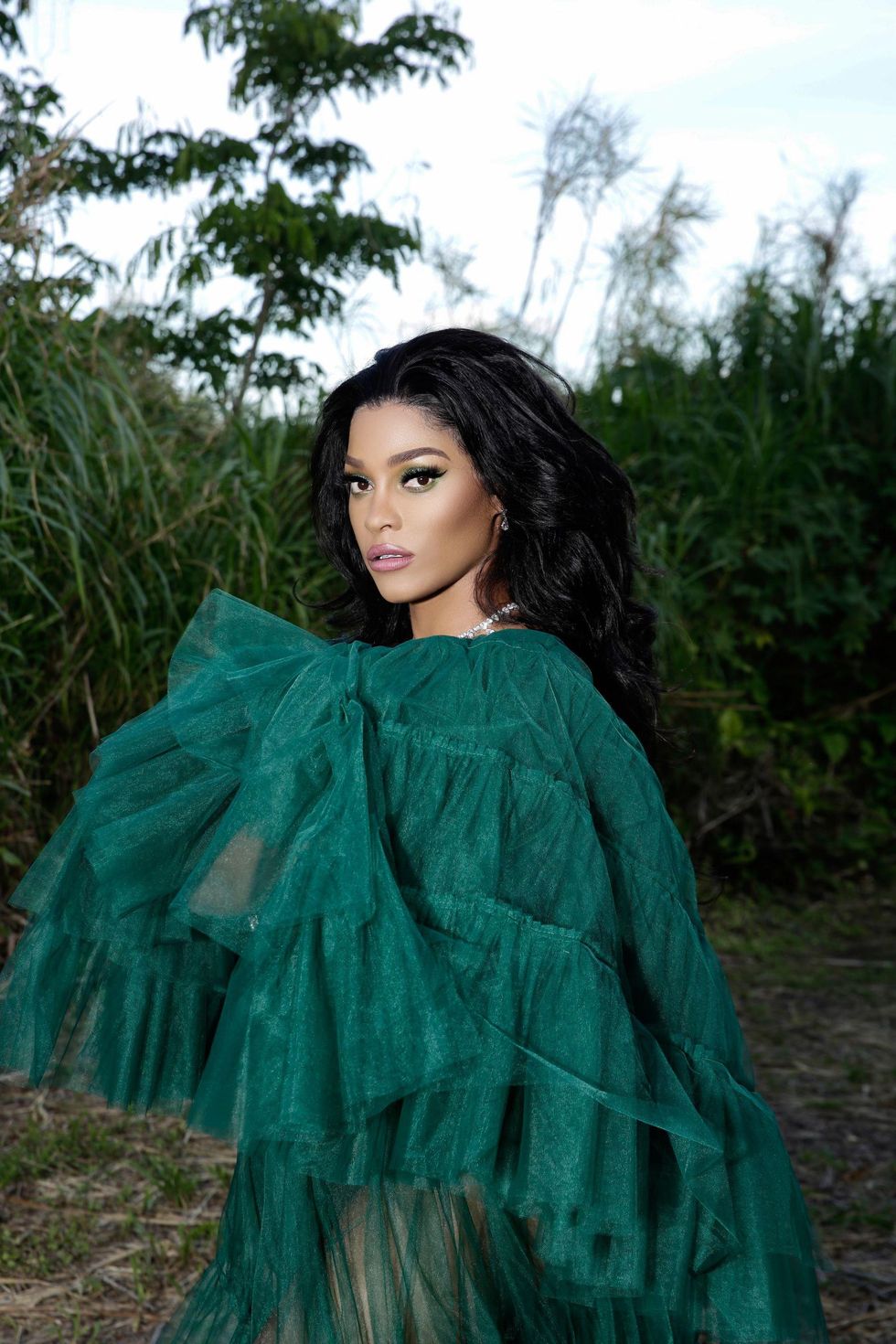 Courtesy of Joseline Hernandez
Joseline's latest endeavors mark a pivot in her long-standing career, highlighting her ability to turn her past hurdles as a teen-runaway turned stripper — to now mother, fiance, and showrunner — as a feat worth celebrating. Although her path has been unconventional, it's one that's been carved out by resilience and a whole lot of hustle; and she doesn't plan on stopping anytime soon.
For xoNecole, Joseline spoke candidly about what to expect from the new season of her hit show, Joseline's Cabaret, why she's making space for women in the sex work industry, and how she's taking her career back into her own hands.
​xoNecole: You've been open about your childhood and being a runaway at just 14 years old. Looking back, how did being independent at such a young age help you become the woman you are today?
Joseline Hernandez: How I started out life was so dramatic, it made me want to figure out a way to cut that tail. You're like, "I don't want to be here, I have to figure out what I want to do with my life." When I was 21-22, I figured out that I wanted to do something like Joseline's Cabaret. I used to be a stripper, I always wanted to entertain. When I was 21, I realized, "I can entertain, I'm about to do this." I didn't have it easy like Beyoncé or Rihanna or any of the other girls who had help from their parents. I did it all by myself.
When you're 21, you're still a teenager. People think you're grown but you're not. Me not having help and having to struggle, I said to myself, "One day, you're gonna be somebody, you're gonna make it. Those dreams that you had as a child, you didn't forget them, and since you didn't forget them, you must fight to get them." And that's what I did.
That's why I think I was able to break the spell for me and my daughter. Moving forward in life and carrying that torch, I was able to do it for my last name and for my family's blood, Hernandez, and I was able to change the future. It came with a lot of pain and suffering, but I made it happen.

"I said to myself, 'One day, you're gonna be somebody, you're gonna make it. Those dreams that you had as a child, you didn't forget them, and since you didn't forget them, you must fight to get them.' And that's what I did."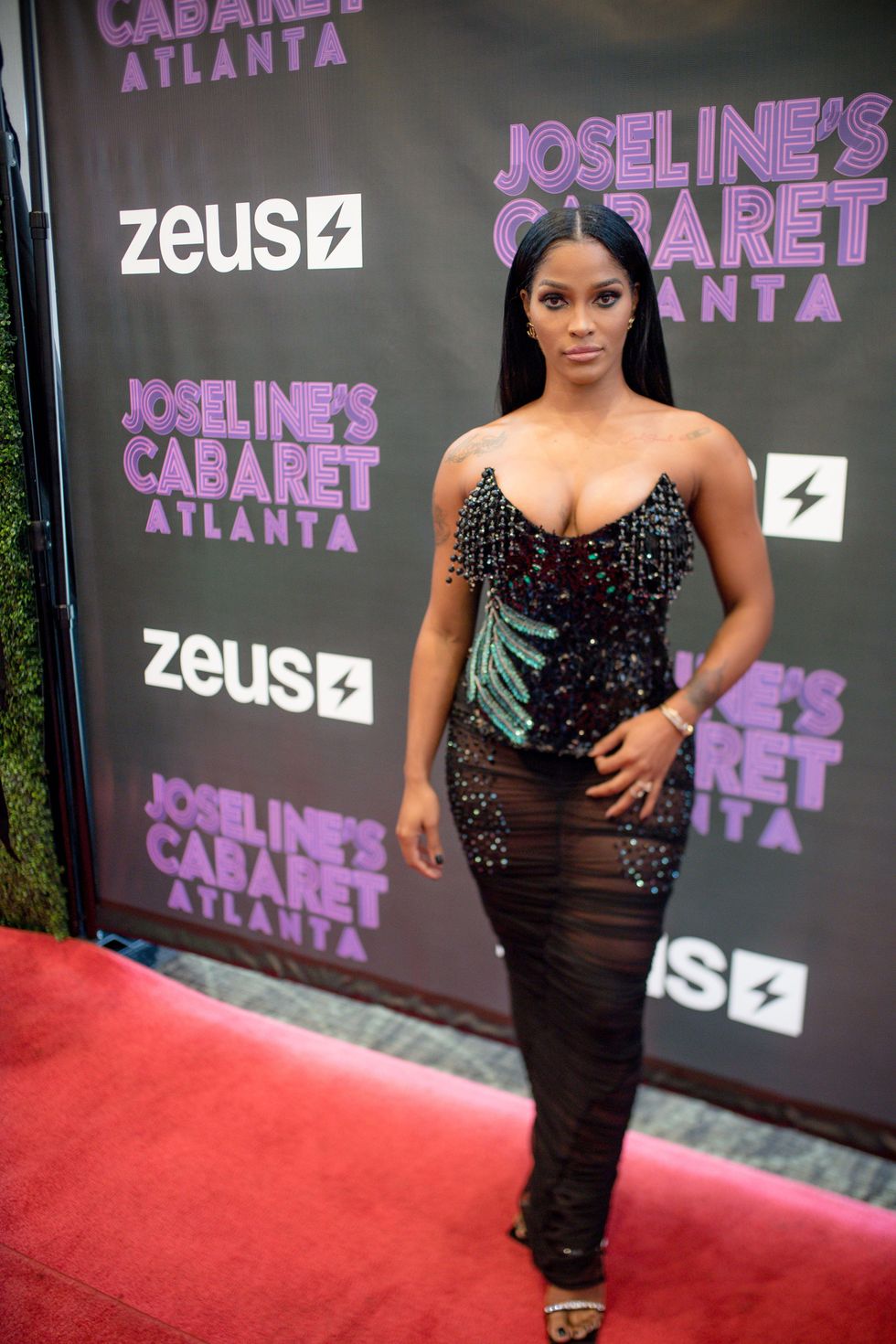 Courtesy of Joseline Hernandez
Instead of being a victim of your circumstance you've been victorious in shifting your story. What was the shift in your mindset that you hope to pass down to the women in your Cabaret?
JH: It's always a decision that's going to make you a better person. I always make a decision to stop doing something that's not good for me, and I never go back. For the ladies at the Cabaret, they really have to make sure that what they do moving forward, is the best decision. And that's how you're going to become great: it's always that one decision that's going to take you to the next level.
Could you take us through the moment when you decided you wanted to make the pivot from 'Love & Hip Hop: Atlanta' to create and executive produce a show of your own?

JH: When you're working for another person for a few years, you realize that everything you were giving to that person, you can give it to yourself. I stayed with LAHHA for six years, but there came a point where I was like, "I'm a mother, it's time for me to do something for myself. What can do that's going to change everything in my life and my daughter's future?" And that was to finally create my passion which was Joseline's Cabaret. To finally put that together was all I ever wanted. I felt like I didn't need to keep doing LAHHA because I needed to do something for me.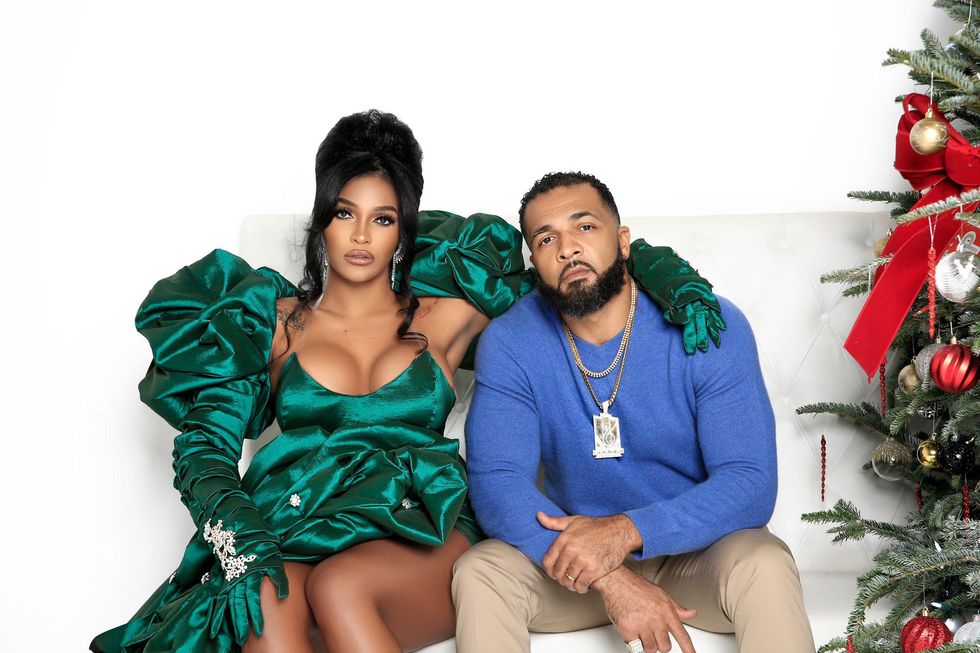 ​Courtesy of Joseline Hernandez 
You've gone from being the star talent on 'LAHHA' to being the producer of your own show. Is there anything that you gleaned during your time working with Mona Scott Young that you aim to do differently in your own productions?
JH: What makes me different is that the ladies know who I am and I know who they are. I don't have to do fake and phony stuff because I know what's real. I really didn't have to produce any of the ladies this season, because they know what they came to do. It's a competition, four ladies get to perform at the Cabaret and get $10,000, so there's no production there. Everyone has their own energy and their own attitude. And I think that's what makes me different, I don't have to lie to kick it.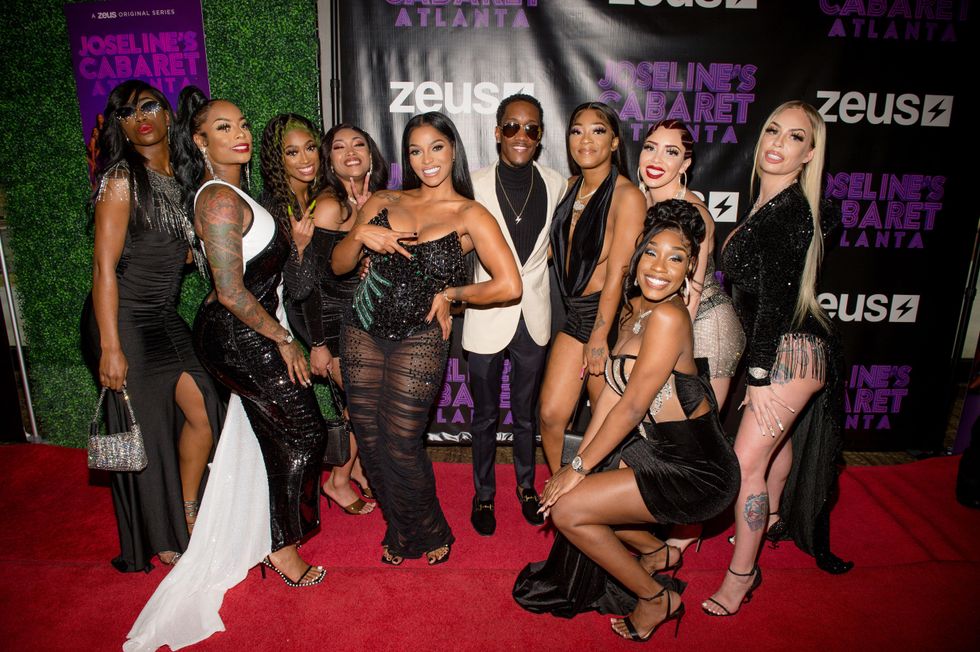 Courtesy of Joseline Hernandez
There is a lot of discussion around positive representation for Black women and WOC on reality TV, what do you say to folks who may not fully see the vision behind 'Joseline's Cabaret' in helping these ladies make a positive change in their lives?
JH: By the end of the season, they'll understand the whole purpose. I'm just putting the show together, I can't tell the ladies how to act. You can't produce 20 fights in one night, nobody's that lucky. This is real life, it's organic. I can be kumbaya all day, but they're gonna do what they're gonna do and I gotta let them rock. The first whole week, the ladies were going crazy, but I got them together. So it gets better.
You say that if you didn't have your daughter, Bonnie Bella, that you wouldn't be the woman you are today if it wasn't for her. In what ways has motherhood changed you?
JH: When you have a baby, you want them to be strong, smart, and healthy. When you put your focus into that, it makes you a better person. Becoming a mother allowed me to become the best version of myself. When you bring somebody into the world you want to be the best version of yourself so you can teach them everything you didn't learn.
For new episodes of Joseline's Cabaret, tune in every Sunday on Zeus Network. Follow Joseline Hernandez @joseline.
Featured image courtesy of Joseline Hernandez