---
After finding herself in the middle of a media-field tabloid war with the Kardashians, Jordyn Woods took the phrase "minding your own business" to a whole new level. The recent launch of her hair extension collaboration with Easilocks is only one of the many business ventures that Jordyn has unveiled this year, and this 22-year-old mogul in the making doesn't have plans on slowing down anytime soon. Jordyn announced the collection, which will feature 18 multi-tonal shades of HD memory fiber hair, last week on Instagram in a post that read:
"Here we go! You guys know I love to change up my hair and I've loved experimenting with so many different looks over the years. I teamed up with @easilockshair over a year ago now to work on creating my dream hair collection, and I am SO happy with the results. There are 3 amazing styles and what I love is how easy and quick they are to put in yourself. We have created The lace U-part, The Fringe and The Ponytail, go take a look!"
While it may seem like Jordyn's entrepreneurial come-up happened overnight, becoming a full-time business owner is a trick that Jordyn had up her sleeve long before we knew it. Long before the KUWTK scandal, Jordyn was making moves that would enable her to be far more than just someone's BFF like the media dubbed her as. In an interview with Moneyish, Jordyn explained:
"People always ask, 'What does she do besides be someone's best friend?' And I do a lot. I'm working; I started my own business. I think eventually, people will start to see that whole title kind of switch over."

For Jordyn, ownership is less about appearances and more about having the ability to control your own destiny.
"Being involved in your own company, and being involved in the decisions and the process, that's the best thing you can do, because if you have a vision or something you want to do, you have to be behind it to make sure that it happens"
Diversifying your income is a surefire way to guarantee generational wealth and it looks like Jordyn is getting started early. We can all take a page out of Jordyn's book when it comes to creating multiple streams of revenue, and if we're smart about it, we'll start planting our seeds now. If you're not sure where to start, here are three other money moves that Jordyn made this year that will inspire you to boss up your bank account ASAP:
Jordyn Woods x Boohoo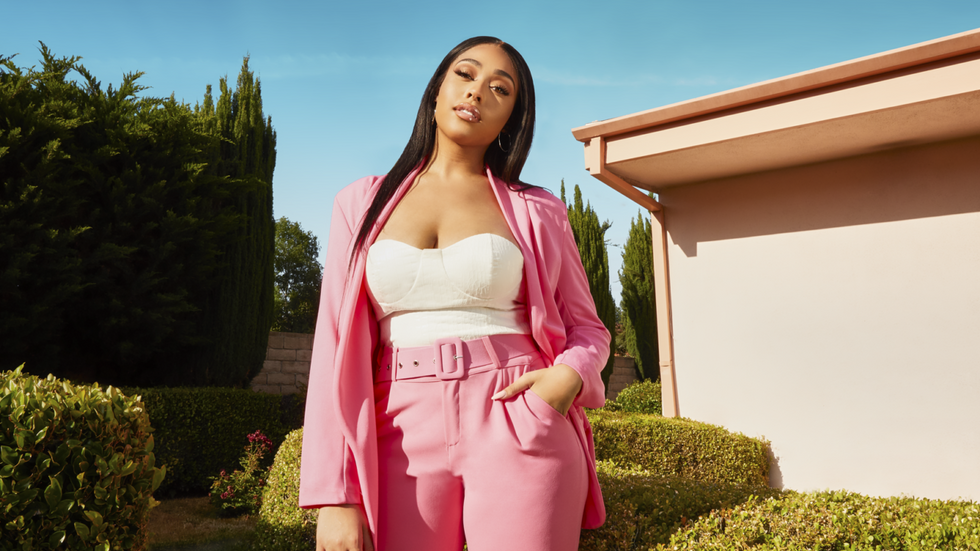 Jordyn Woods x Boohoo
Following their initial joint collaboration in 2016, Jordyn released a 60-piece size-inclusive clothing collection with Boohoo earlier this summer that featured clothing items that ranged from $15 to $60.

Jordyn Woods x SECNDNTURE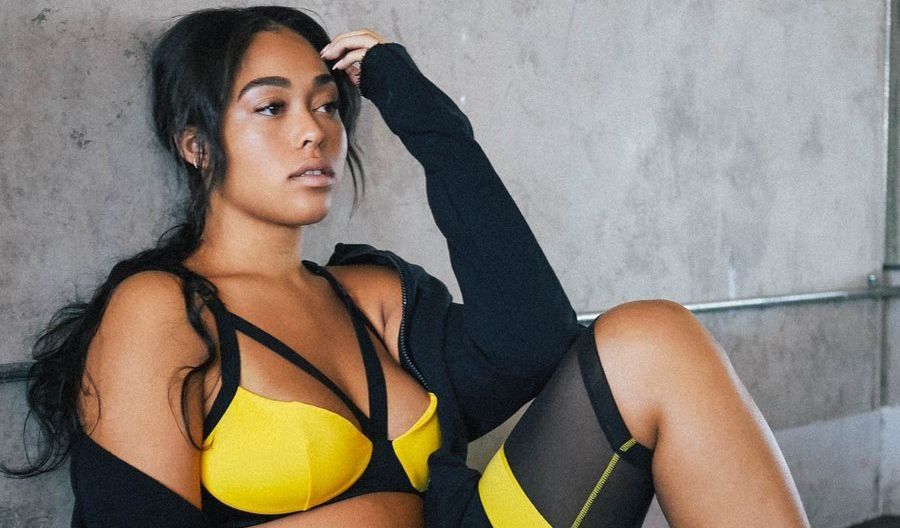 Secndnture
Jordyn first partnered with this athletic brand in 2018 for a plus-size line that would act as a "second skin" for women on the go. The line, which offers shorts, leggings, hoodies, and more, ranges from size XS to 2X.
Jordyn Woods x EYLURE
Jordyn partnered with this brand in June to create affordable lashes that can easily transition from day to night. Available at Ulta Beauty right now for less than $10, Jordyn's collection with Eylure features three different lash options and is designed to be easy to apply and simple to remove.
Featured image by Instagram/@JordynWoods.