We are now coming to a midway point in our Hot Girl summer, but it looks like Jada Pinkett Smith is just getting started.
---
Recent videos posted by the 47-year-old on social media prove that it's high-time for us to step up our travel game for the summer. Along with stars like Ciara, Tracee Ellis Ross, and and Gabrielle Union, Jada and her family just kicked off their summer vacay in Greece and the videos will make you want to book a flight with someone you love ASAP.
The celebrity family's foreign adventure kicked off in Greece, and now, they're living their best lives on the coast of Italy, but those of us who are balling on a budget know that a quick trip to Europe isn't always realistic.

While initially, I had plans of stamping TF out of my passport this season, my bank account had other plans. Luckily for me and other women who procrastinated on buying a plane ticket while securing a bag, we still have time to jet set to our hearts' desires with these four (mildly) afforadable European getaways before the summer ends.
Here's a list of four budget-friendly vacation destinations in Europe that are perfect for a summer getaway:
Azores Islands, Portugal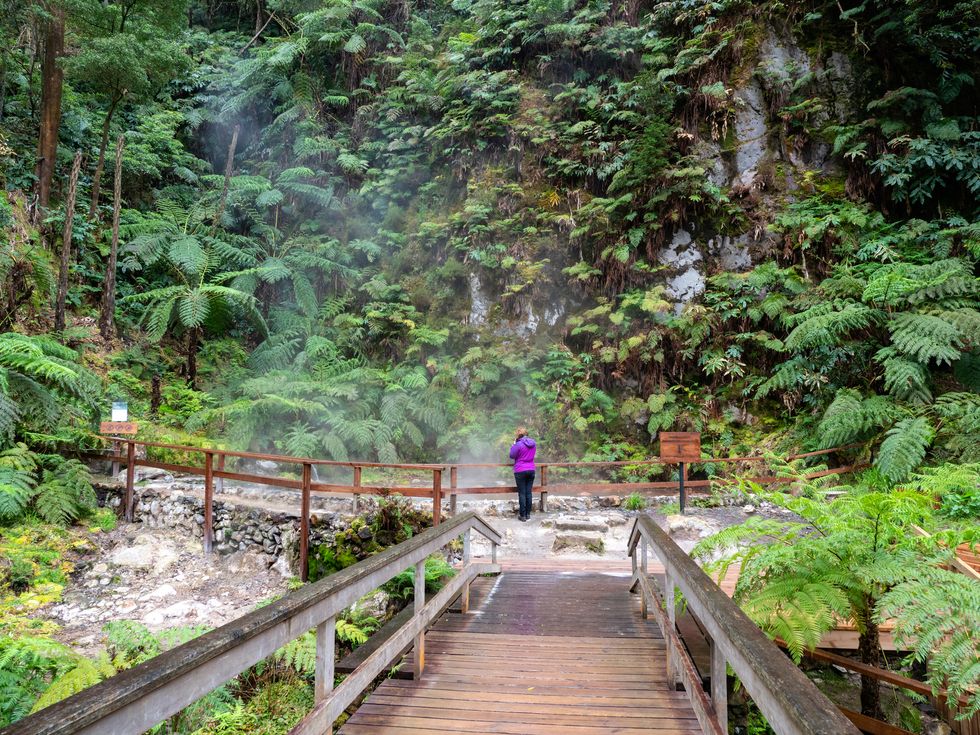 Getty Images
Known for being Portugal's best kept secret, the Islands of Azores are the perfect travel destination for nature lovers. Azores is composed of a total of nine islands that are unique in their own way. Along with an array of beaches, waterfalls, and vineyards, there are also opportunities for water sports, dolphin and whale watching, and intense hiking experiences.
Kotor, Montenegro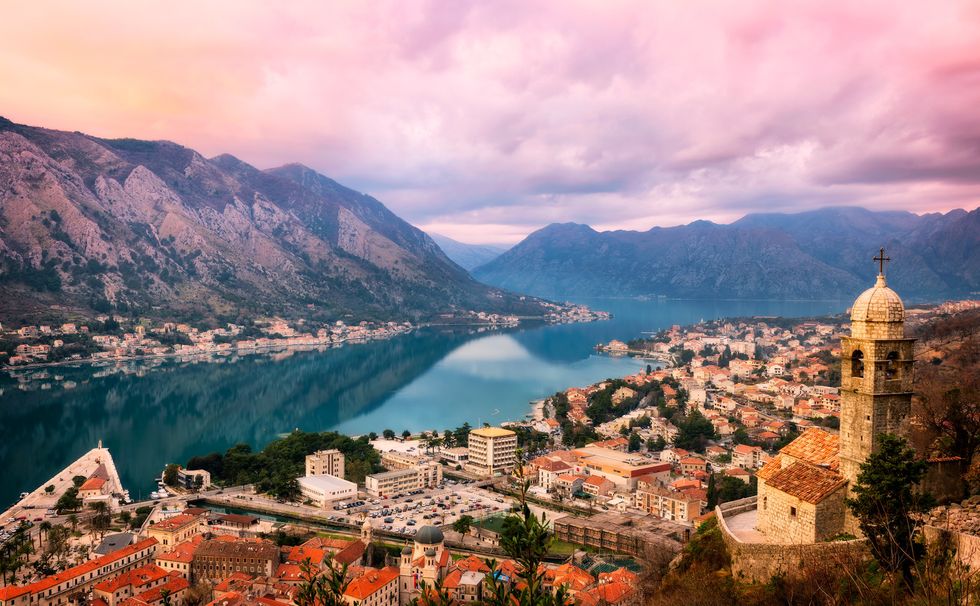 Cotton candy sunset? Yes, please. I'll take two. Montenegro gives the term, "in your own little world" a whole new meaning and is the perfect destination if your goal is to keep your vacay on the lowest of keys. Make sure to check out some of the smaller surrounding towns, like Perast, for some authentic food from a waterfront restaurant, and if you're feeling adventurous, try whitewater rafting in the Tara River Canyon.
Madeira Islands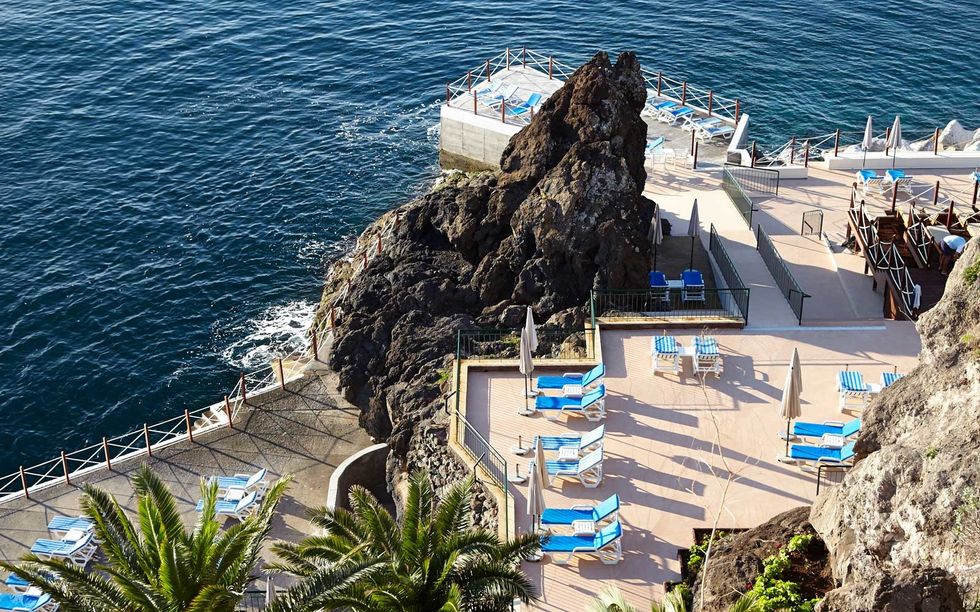 Travel + Leisure
Dubbed by travel experts as "The Land of Eternal Spring," the Madeira islands is the perfect place for an impromptu getaway. This affordable vacay destination will allow you to get a taste of the island's exotic fruits at the local farmer's market, take a dip in one of a kind clearwater black lava pools, and free your mind on Madeira's scenic hiking trails.
Rhodes, Greece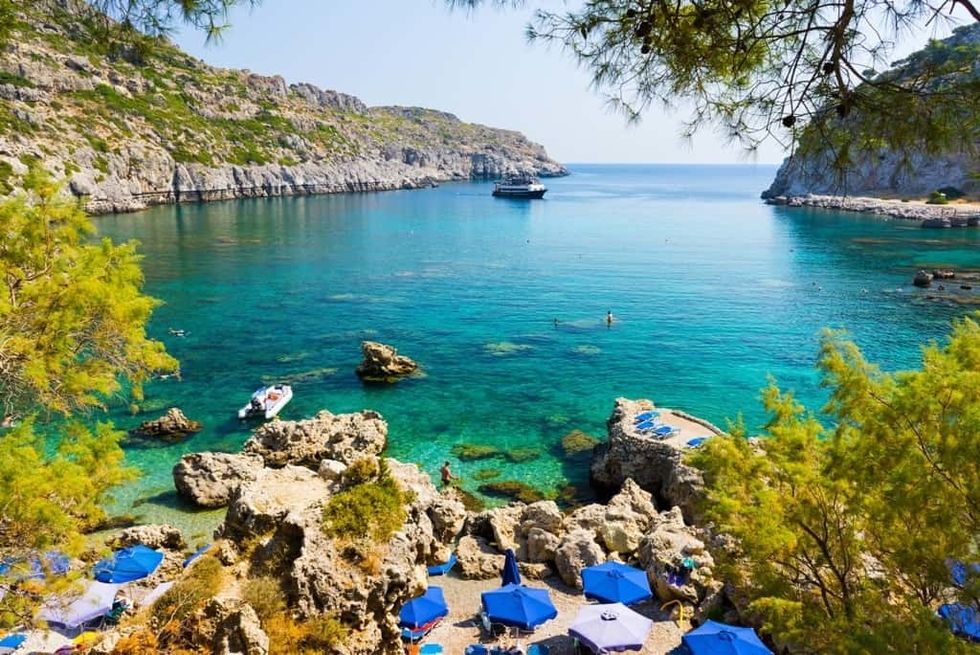 travelpassionate.com
Along with an array of beaches that offer a number of varying landscapes, Rhodes, Greece is also the home of the Valley of The Butterflies, where thousands of butterflies gather each year. Rhodes has longest summer of any of the Greek islands, ending sometime in November, meaning you still have ample time to book a flight and get your summer getaway all the way on.
Featured image by Instagram/@jadapinkettsmith.