In case you didn't know, it's officially a #hotgirlsummer.
---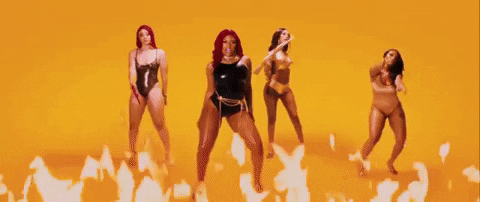 grungecake.com
What does that mean? It means whatever your definition of a "hot girl" means and for the purposes of this post it means that you will sport some fly shit this season. Summer officially commenced on June 21st and we have some heat waiting for you on this list.
I have a really basic philosophy for shopping: snag the deal! I particularly love shopping online because I can search exactly what I want without the woes of fighting through crowds and rummaging through racks of clothes. Amazon is one of my favorite places to shop because it has everything I need; from accessories to dresses to shoes, Amazon is the G.O.A.T. Not to mention that the marketplace has two-day shipping for Prime members.
Ahead, find some killer staples to rock this summer from Amazon!
*This list is specially curated by the xoNecole team and some links are affiliate links. If you purchase an item from an affiliate link, xoNecole might earn a small commission.
Truth moment: I remember when I used to make fun of women who wore kitten heels and now I am one of those women who wear kitten heels. I will admit that I have a few pair that I wear when I want to make a bold fashion statement. This staple is definitely for the bold.
Want more stories like this? Sign up for our newsletter here to receive our latest articles and news straight to your inbox.
Featured image by Getty Images