Issa Rae has become a natural hair icon of our generation.
---
And while Insecure's final season has come and gone, I am all for nostalgically noting the many times Issa Rae's hair philosophy lent itself to her character as an homage to the show's cultural impact. As the multi-hyphenate says, "there's just nothing like seeing a Black woman who switches her hair like the days of the week." That goes double for Issa Dee.

Read our inaugural cover story on Issa's natural hair journey and see below for the Issa hair transformations that will give you natural hair inspo for days. Preesh, Insecure.
The Tried & True TWA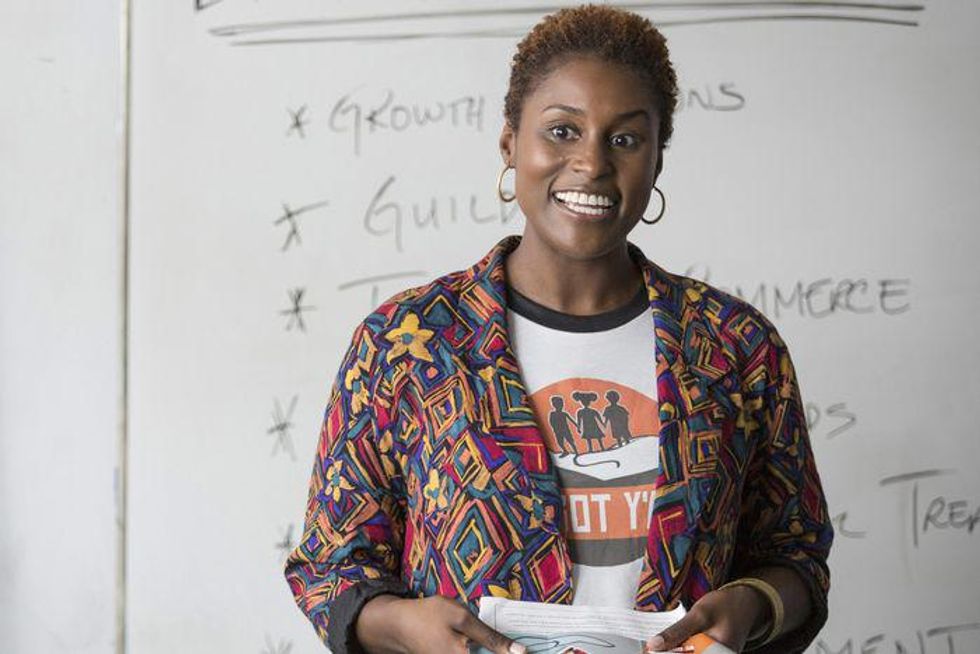 HBO
Classic and understated Issa Dee. In season one, the character was known to rock her TWA (teeny weeny afro) more than anything and seldom switched her hairstyle up from episode to episode.
Blown Out Afro Puff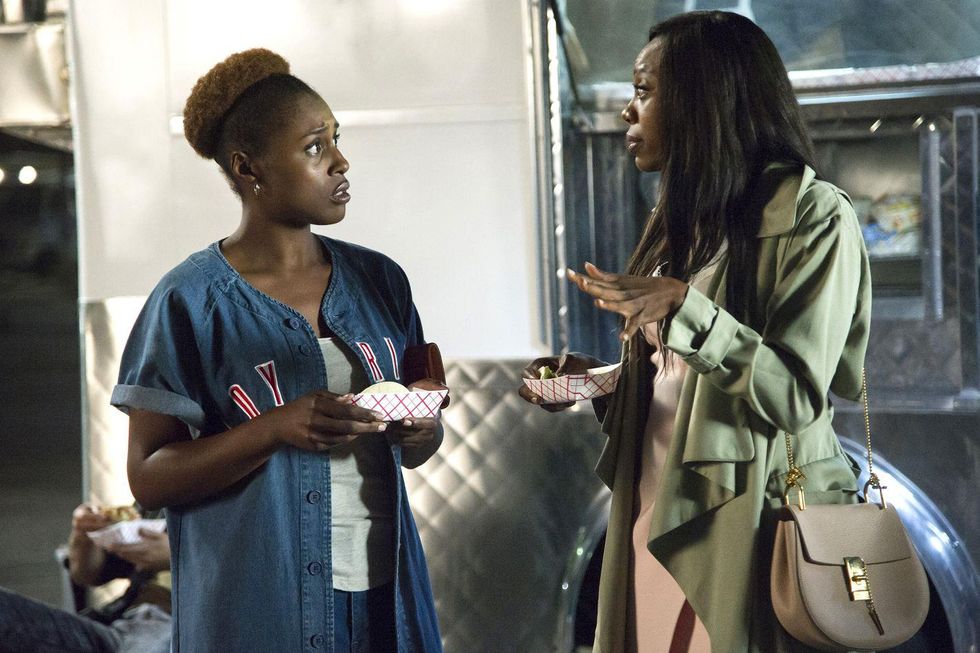 HBO
This traditional afro puff is a classic amongst natural hair girls everywhere. And Issa rocking it in this season one episode served as a great reminder as to why.
Changes in the way she wore her hair started being more apparent in the series' second season. Instead of just a scarf here or a hair tie there, Issa experimented with twists, braids, and adding length in her hairstyles throughout the seasons moving forward.
Sis switched it up and switched it up often, which was a slight nod to the character's growth.
Half Up Half Down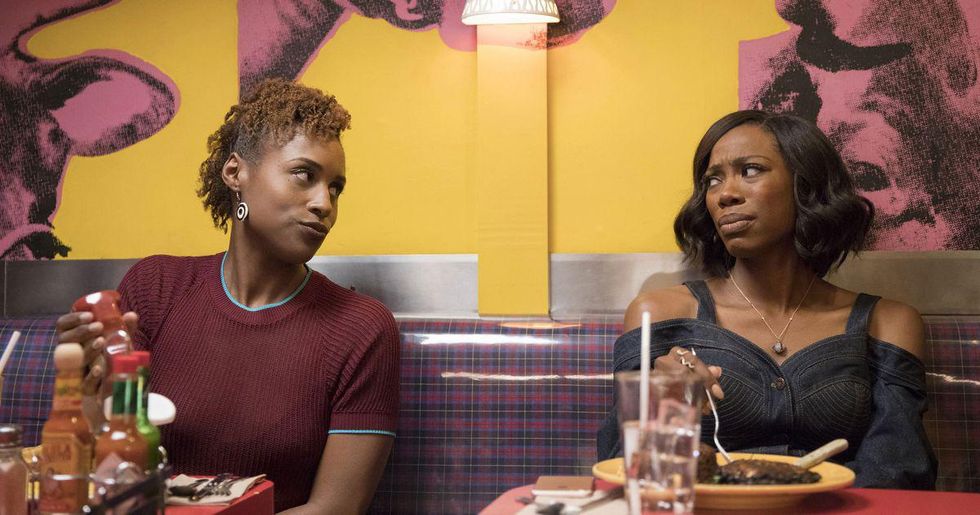 HBO
This half-up half-down style with a side bang is the definition of ease without sacrificing any chic.
Flat Twisted Pony With A Bang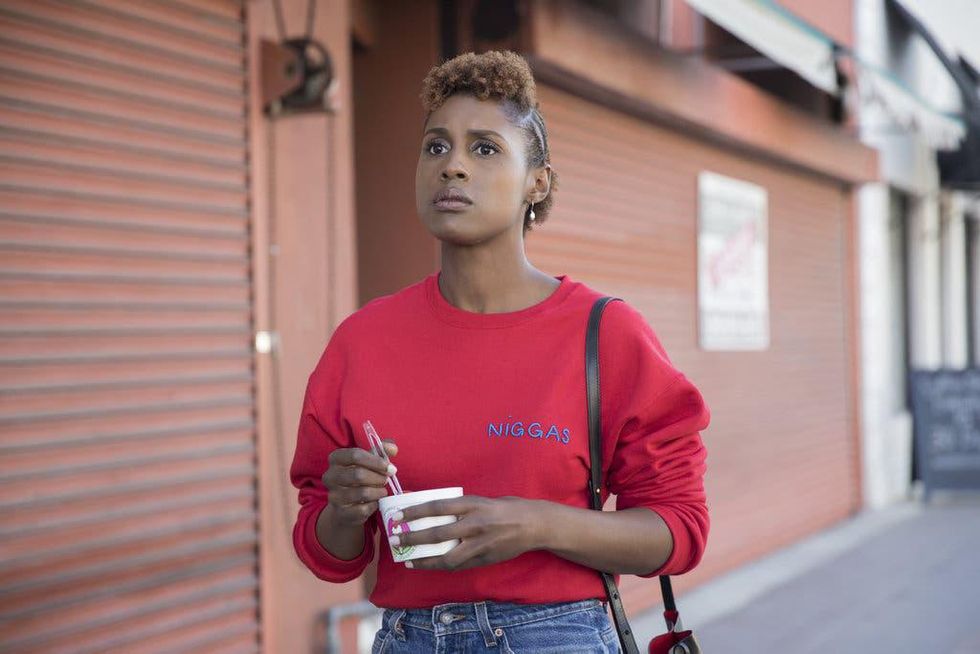 Justina Mintz/HBO
A bang is a must in this protective style. Flat twisted at the sides, Issa's hair is pulled into a low ponytail and left out in an afro puff. Mirroring that puff is her bang in the front. The end result is balanced and giving protective style inspo for days.
Flat Twisted Bun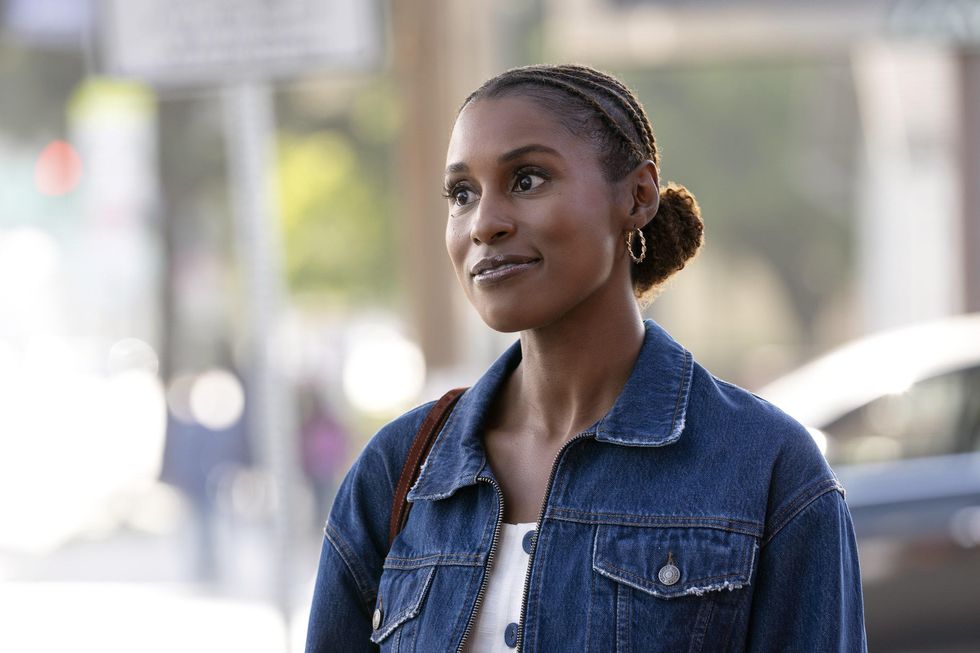 Merie W. Wallace/HBO
For this simple protective style, mini flat twists are created and pulled into a low bun with extensions added to give a bun effect.
The evolution of Issa Dee's hair from a simple TWA to more complex, "elevated" hairstyles was a journey stylist Felicia Leatherwood was intentional about portraying.
In reference to season 4's progression, Leatherwood told NYLON, "This last season, I wanted to make sure that it was an upgrade for Issa Dee, which means that I go talk to the wardrobe and makeup and see what direction they're going in."
Elevated Faux Hawk Updo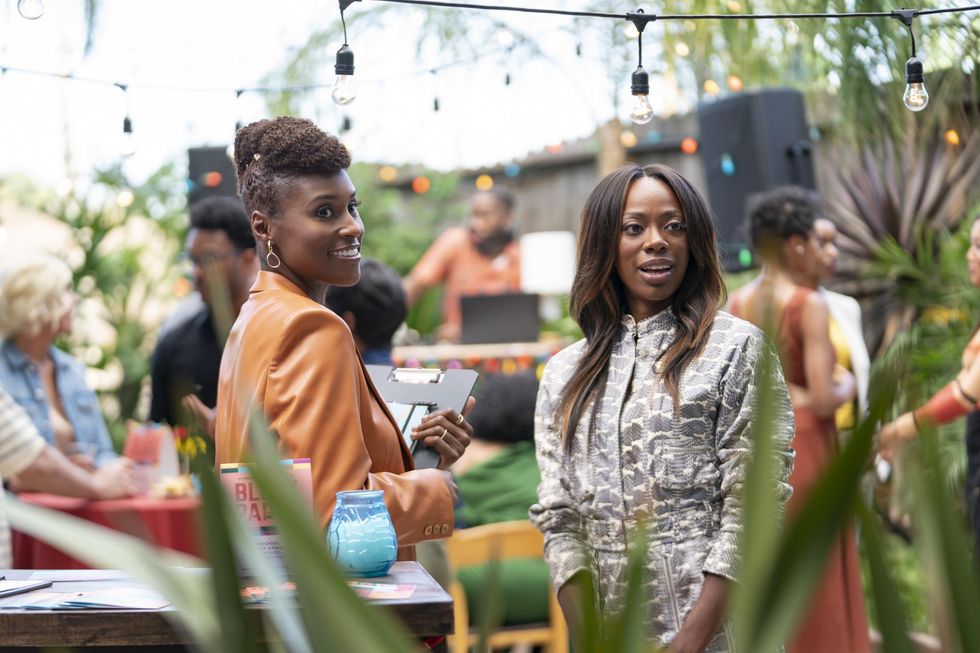 Merie W. Wallace/HBO
In the premiere of season 4, Issa's coif was polished in a faux hawk updo. While most of the audience was questioning if they should break up with their "Molly," we were pondering how to add this style to our must-try list.
Slick Down Low Afro Puff Ponytail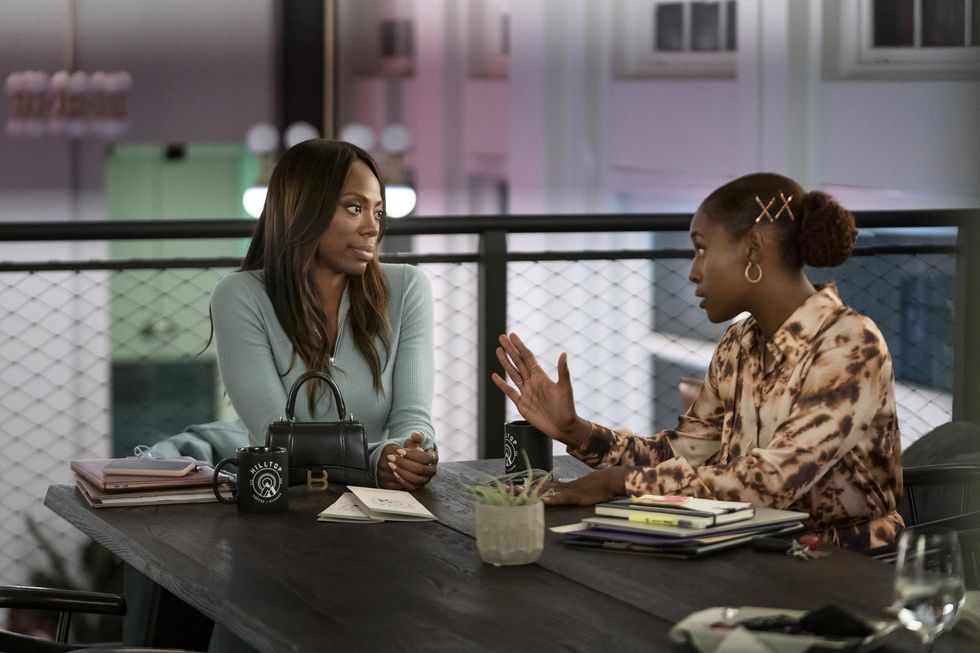 Merie W. Wallace/HBO
In the second episode of season 4, Issa wore two variations of the slick down puff ponytail style. This iteration is pulled low instead of up and also features accents by way of gold bobby pins.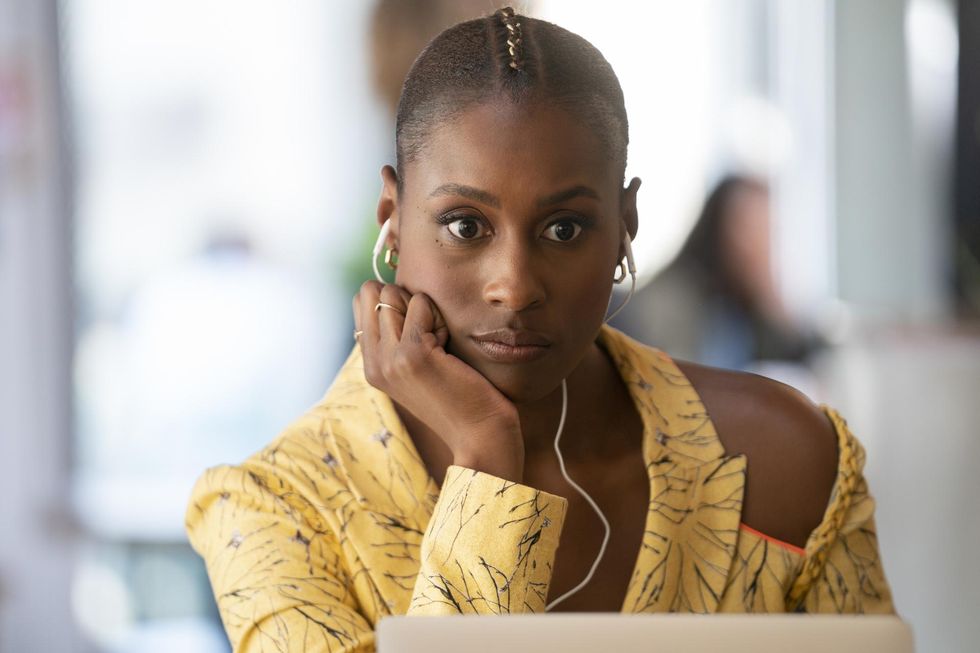 Merie W. Wallace/HBO
Flat Twisted Ponytail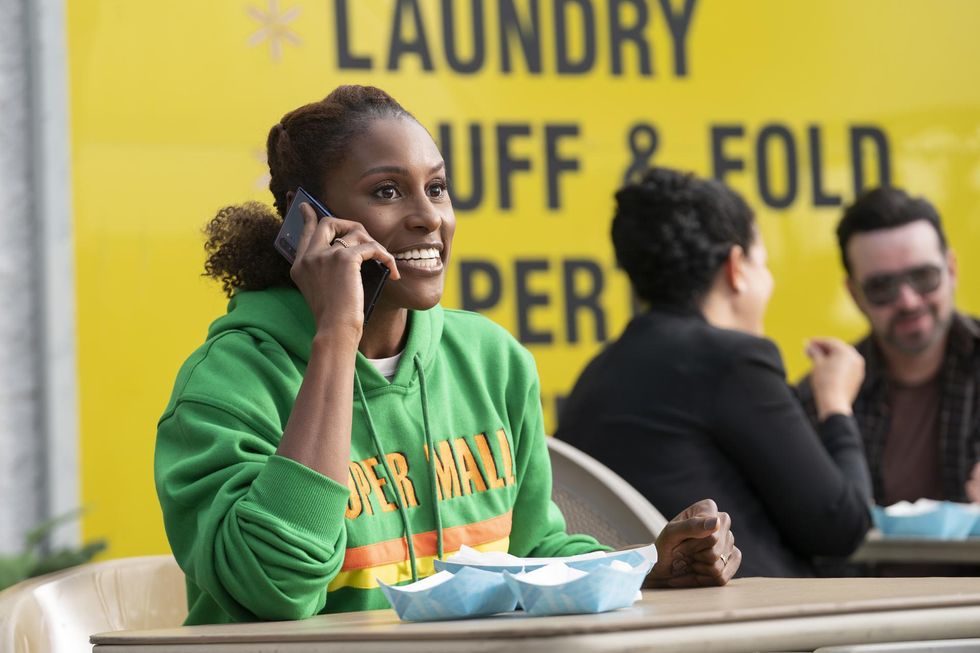 Merie W. Wallace/HBO
Jumbo flat twists twisted back into a low ponytail with some hair added is how this easy style is achieved. Leatherwood mentioned about the ease of some of Issa's styles on the show, "I really like to represent the natural hair community well, and that's my first step. How can I make this something that's reasonable for any naturalista to recreate? [That they] can look and say, 'Oh, I could do that,' or to see themselves with that hairstyle in their own natural texture and their own flavor."
Low Ponytail With Mini Braids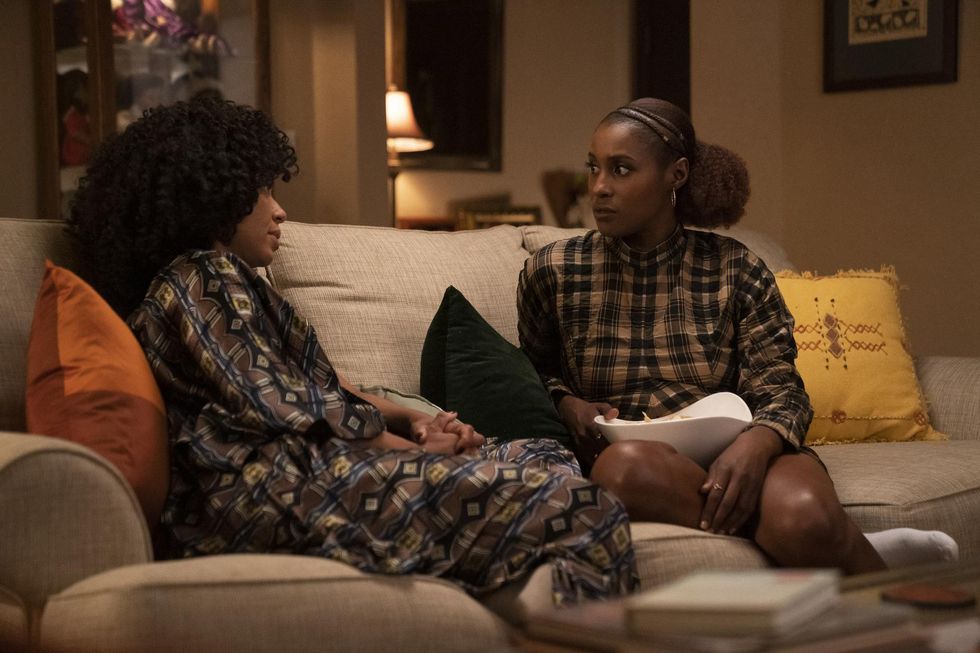 Merie W. Wallace/HBO
The classic low ponytail style got an update with the addition of two mini braids placed in the front.
Twisted Curly Updo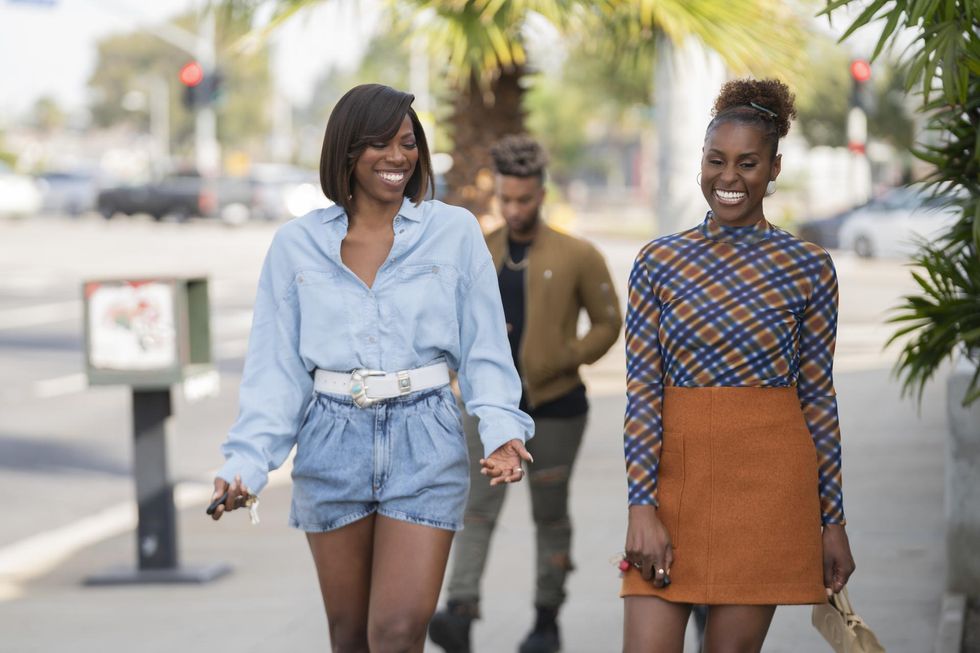 Merie W. Wallace/HBO
The curly updo is given a bit of additional flair with the help of four perfectly laid flat twists bringing the style together.
Two Buns Accented With Beaded Braids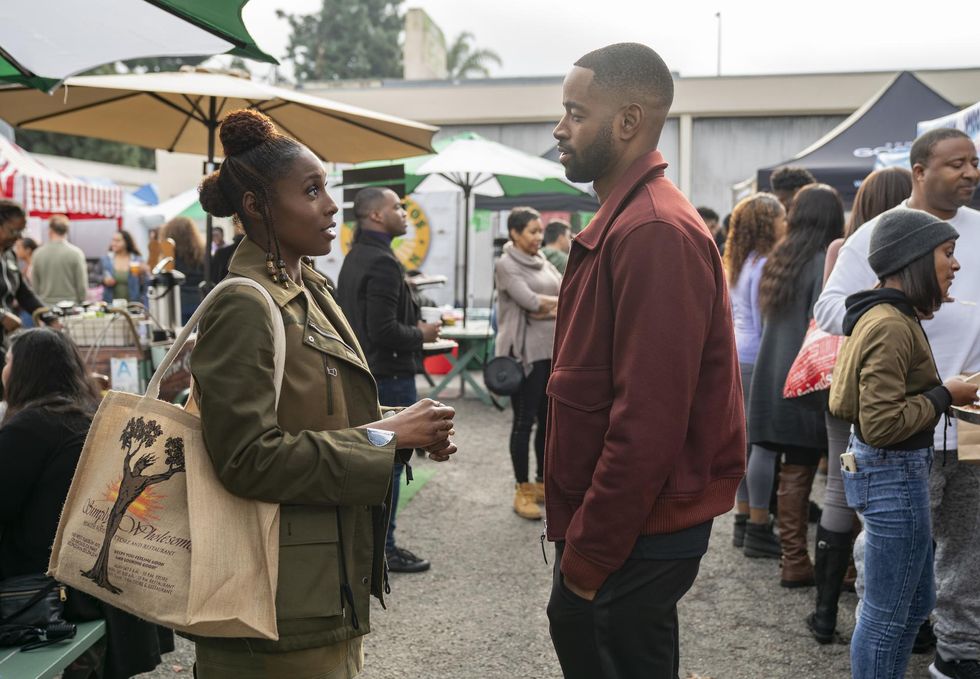 Merie W. Wallace/HBO
There's no denying Issa loves her updos. In this particular look, Issa adds two beaded braids on each side, going in the opposite direction of her two buns.
Braided Bun Updo With Curly Bang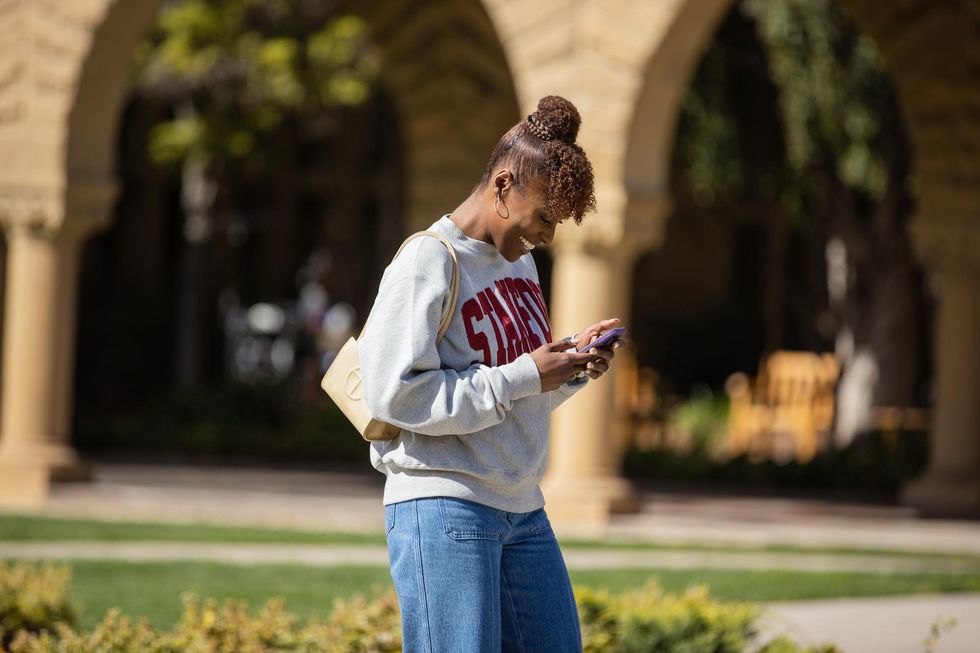 Raymond Liu/HBO
In the season five opener, Issa experienced a bout of self-doubt while revisiting her alma mater. But one thing's for certain and two thing's for sure, the braided bun updo with the curly bang was the star of the show.
Two Feed-In Braids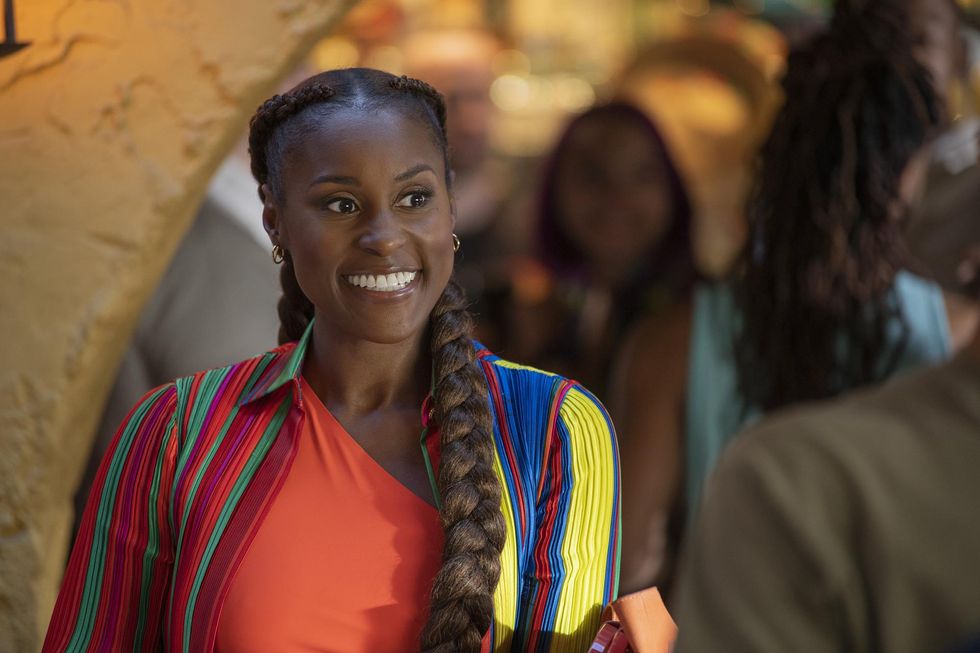 Glen Wilson/HBO
The unveiling of this feed-in braid style gave me the summer vibes my life currently needs.
Two Twists In The Front, Hair Out In The Back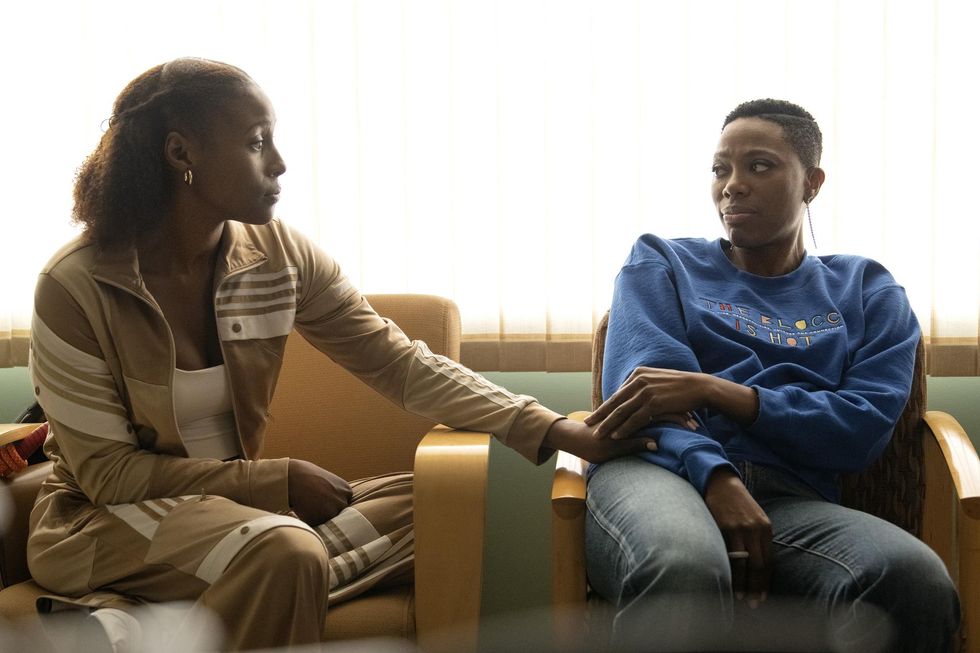 Glen Wilson/HBO
This hairstyle is perfection and feels like an update to the classic half up half down ponytail styles. Instead, the front of Issa's hair is sectioned into two and then twisted to meet in the back, with the rest of her hair left out.
Braids In The Front, Ponytail In The Back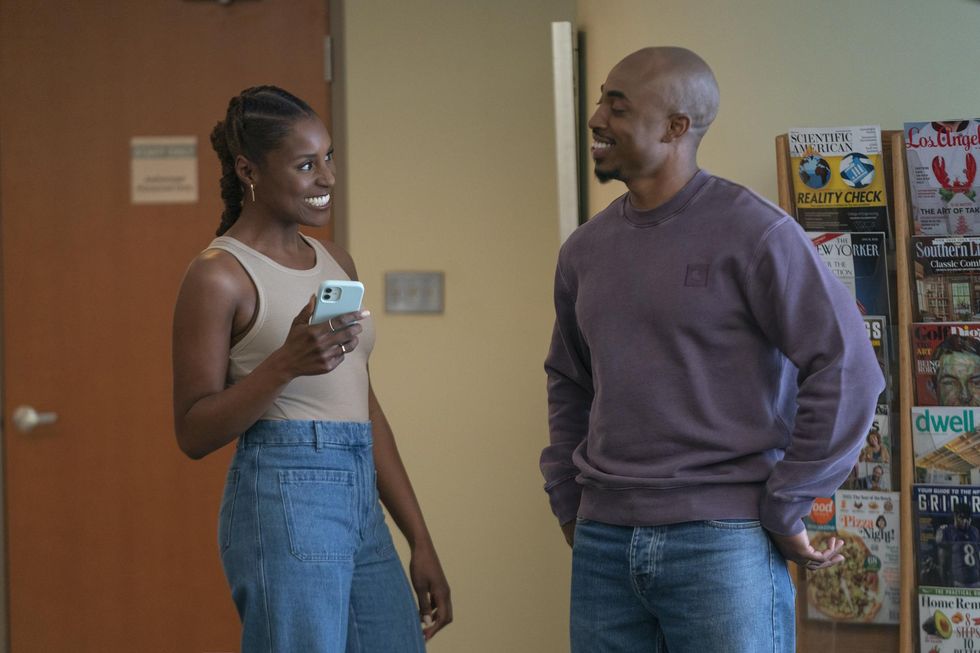 Merie Wallace/HBO
Forever in love with the way that a lot of Issa's styles are hybrids and seem to create the perfect style. This style from the current and final season features braids in the front pulled into an exaggerated braided pony in the back.
Featured image by Merie Wallace/HBO
Originally published December 13, 2021