For ladies who want the convenience of a wig but the look and feel of a weave, we have some good news- there's a "cap" for that!
---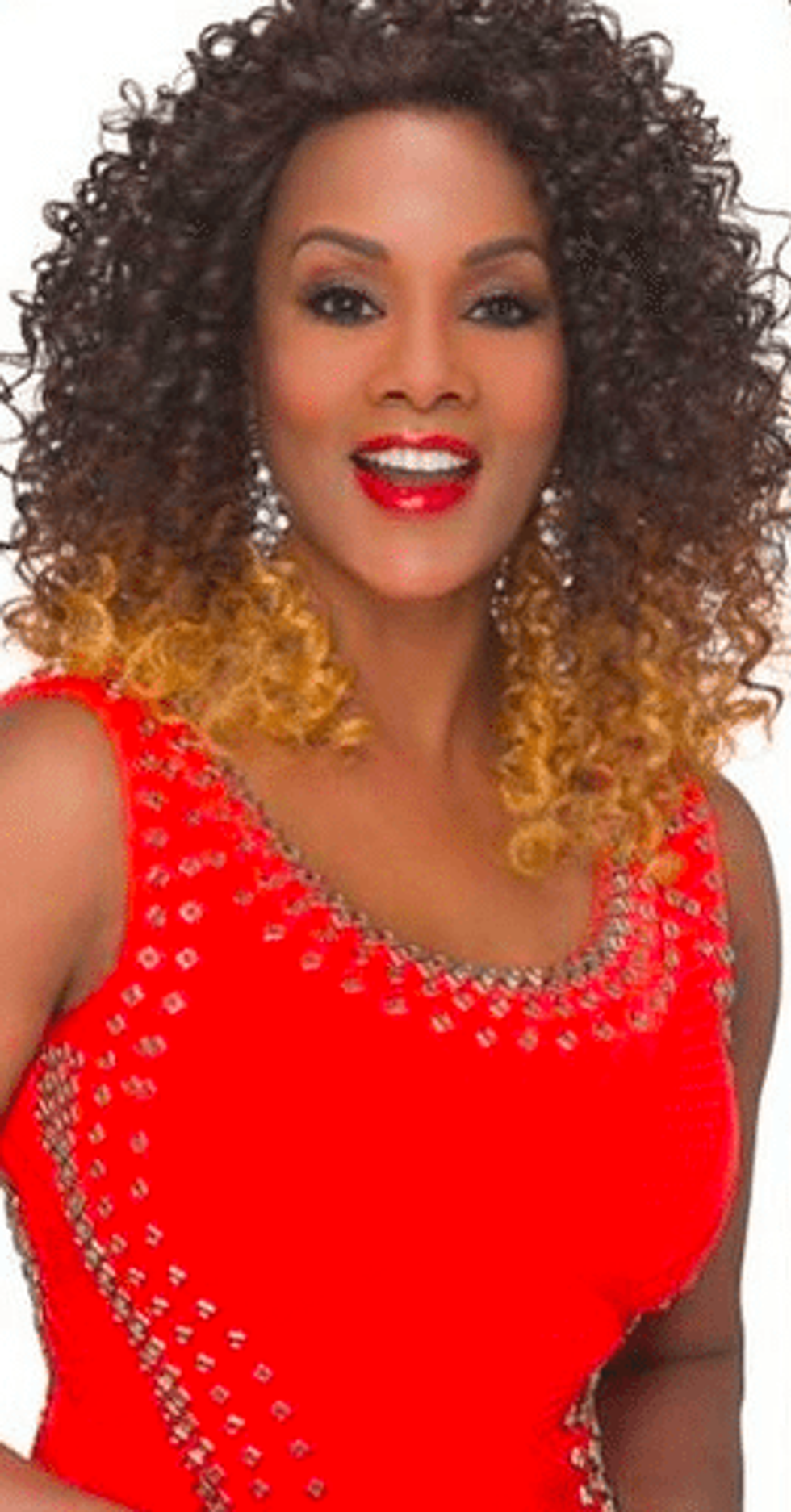 Recently actress and hair entrepreneur Vivica Fox announced her latest item from her hair company, the "Cornrow Cap" from The Vivica Fox Hair Collection. For those of you who may need a little catching up, since 2009, the 51-year-old beauty has had a successful run in the wig and weave industry with "Vivica Fox Hair", which offers a wide range of affordable wigs, weaves, draw string ponytails-- you name it-- for the past six years and running!
Now the company has introduced a new product, "The Cornrow Cap," which is a removable hair cap that with pre-installed cornrows attached to it, allowing beauticians (or anyone crafty in the art of weave-ing and wig-making) to easily add extensions to it. The Vivica Fox-patented hair caps come in sizes small, medium and large and are available in two patterns: horseshoe and straight-backs.
According to the company's Facebook page, the goal of the caps, which were originally designed for cancer patients suffering from hair loss but will soon be available for all persons interested in them, is all about convenience.
"Coming soon! A corn row cap for easier sew ins! Less stress on your natural hair and the convenience of a wig!! Would you try it?Originally designed for cancer patients, the caps are also perfect for short hair, weave caps, sew-ins, crotchet and interlocking!"


And at just a few bucks a pop, the caps are pretty affordable. So with that said, you can either love it or leave it. However, do you really need it?
Let's look at the pros and cons of the Cornrow Cap:
PROS:
1. Great for women who are suffering from clinical hair loss (chemotherapy, alopecia, etc.), who do not have enough hair for braiding, so that they may install weaves on.

2. Great for all women who are looking for a healthier alternative to weaving, by placing less stress on their own edges, napes, and overall natural hair by sewing the weave onto the cap's braids instead of that of their own.




3. Versatile: Great for customizing a hair style of your choice in the event that you can not find the perfect pre-made hair!



These are all obvious pros of the Cornrow Cap; however, some of the concerns are pretty obvious too:
CONS:
1. For women suffering from hair loss, will the hair still have issues with staying on the head (FYI- wig caps stretch every time you wear them so the option of retightening it is out of the question).

2. When placing it on top of your real hair, will it get to hot, heavy or "bulky?"




3. It does not seem as versatile as a 'lace cap.'




4. This cap may only work for women with extremely short hair or bald, otherwise, they would still have to braid their own hair before putting the wig cap on.



Fans of the Vivica Fox Hair Collection have already started weighing in their thoughts on the Cornrow Cap, some good and some.. interesting!
And as one woman so eloquently put it, with the introduction of a cornrow cap, "soon this weave s**t is going to start doing itself!"
People have already begun to express their concern about the convenience of Vivica Fox's new corn row cap by pretty much pointing out the fact that it in the end, even with a sew-in, the cap's ability to come on and off makes it a glorified wig more or less. It can be removed easily (versus a weave which is intended for long term use) and it's still limited in styling-- i.e.: ponytails and updo's (very much like a wig).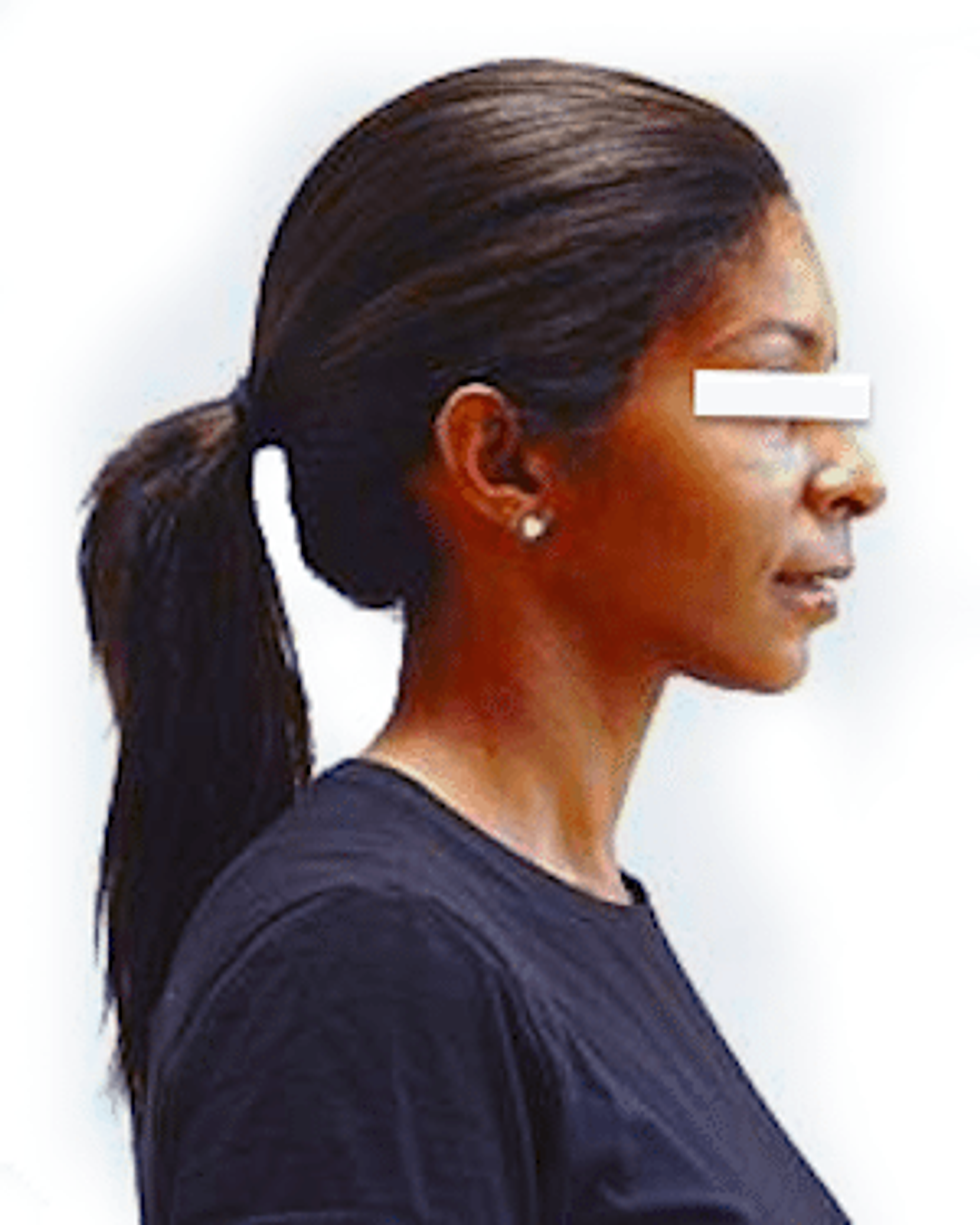 Example of a woman wearing a lace front wig in a ponytail
And not to mention, since the introduction of lace wigs or lace front wigs, people have been able to create wigs with a weave appeal by installing hair to a sheer lace base which goes over one's scalp.
By definition (via Wikipedia):
Full lace wigs can be pulled into a high ponytail and up-do's. Lace front wigs are more common and the remainder of the wig is made out of a less fragile material which is less susceptible to ripping or tearing than the lace.[8] The lace front wig allows the wearer to choose a hairline.[8] The lace is only in the front half of the wig, to allow the wearer to part the hair any way he or she wants.
I guess overall, until the Cornrow Cap's official release in November (just in time for Christmas--might make perfect stocking stuffers!), we won't have a chance to see it on and in use! Perhaps it will all make a little more sense to use once women can try it on and make their own beauty reviews, and may have more versatility than we think. Who knows, maybe there is more than meets the eye-- or the "braid."
What are your thoughts on Vivica Fox's new cornrow cap?