---
Hair trend alert! 50 Shades of Grey.
It looks as though grey hair is definitely here to stay. The grey hair trend was spotted earlier on Nicole Richie back at the 2013 Met Gala as well as Kelly Osbourne of Fashion Police, but it really took off once R&B singers Rihanna and Kelis got ahold of the look and decided to play around with it. Soon after that, everyone couldn't wait to go glam-ma chic, with some even throwing pastel colors into the mix to spice it up a bit.
Recently Ciara rocked her all silver look at he 2016 MET Gala and she killed it!
Keke Palmer wasn't bold enough to try a full grey head but her bangs were poppin a few months ago!
And of course Rih is hardly new to this and has been going grey these past two years!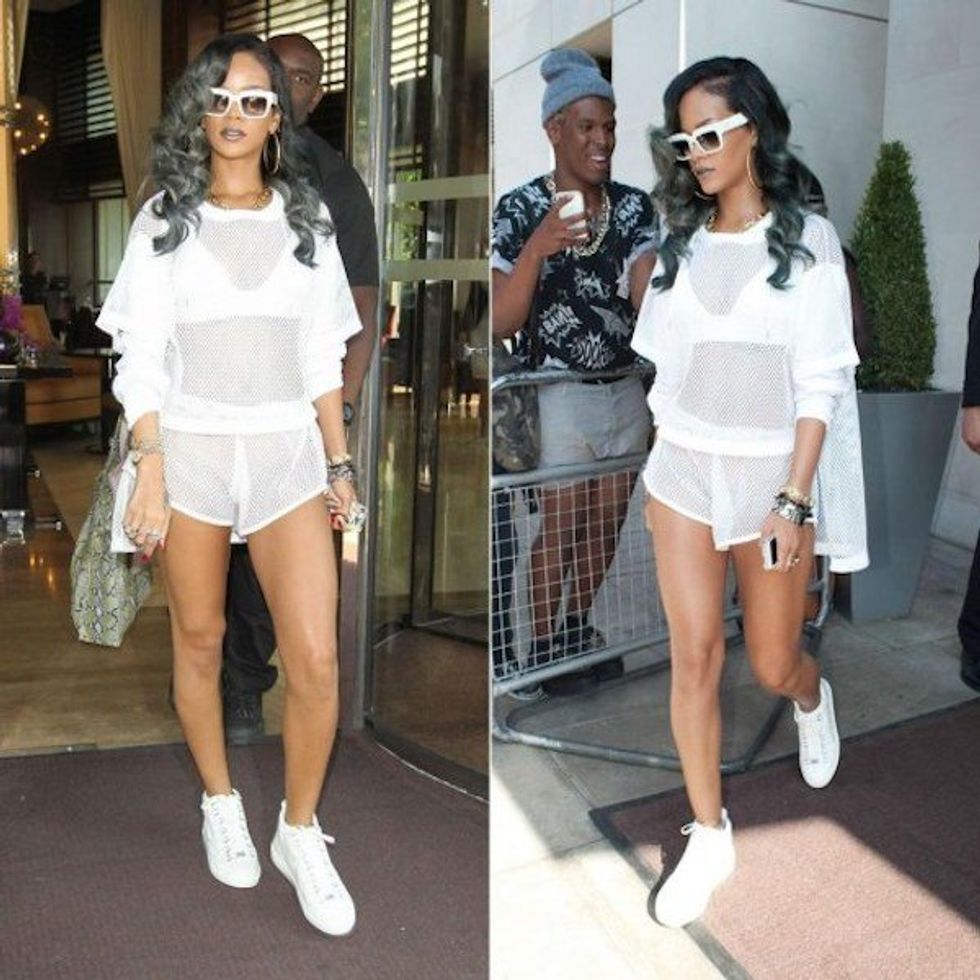 Singers like Sevyn Streeter and Teyana Taylor, along with entrepreneur Toya Wright, channeled their inner "Storm" and go silver in the past.
It's crazy how trends work. There was a time when women couldn't wait to cover up their white hairs, now they can't get enough of them. Check out a few of our faves, including Rihanna, Fantasia, Keyshia Cole and more rocking grey over the years on the next page.
Do you love the grey hair trend?