I'm a ballerina that never was.
Like a lot of little girls, I became fascinated by the images of beautiful tutus, elegant buns, hyper-extended legs, the leaps and bounds that ballerinas took that obviously required amazing strength and an equal amount of grace. My mom, also thrilled with the idea of having a little ballerina, placed me in dance lessons. I remember my first day at five-years-old. I was nervous, but exhilarated, and I kept going back. In fact, I stayed
---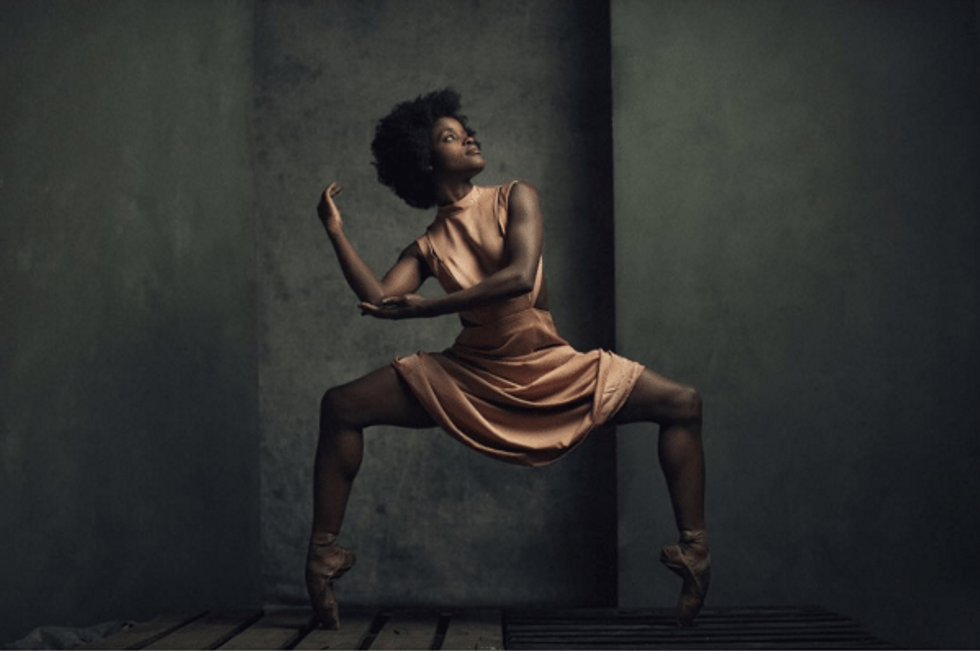 at that dance school up until I graduated high school, took up other forms of dance, and often attended shows at the Metropolitan Ballet, Ballet Hispanico, Alvin Ailey, and more.
I loved ballet in general, but it was companies like [Alvin] Ailey, Dance Theater of Harlem, and Forces of Nature that showed me that being a black ballerina was possible. However, ballet and my body just never quite matched up. It worked wonders for my posture and form, but I never developed the extensions, and the leaps, and made peace with the fact that company dreams weren't going to happen for me. It wasn't a sad reckoning, because I had moved on from wanting to be a professional dancer early on since children tend to change their minds, but I never lost my passion for it.
I still take classes occasionally for a work out, I still go to shows, and I've always kept my eye on amazing dancers, especially black ballerinas, because to be a black ballerina is a revolutionary act.
[Tweet "To be a black ballerina is a revolutionary act."]
Enter Ingrid Silva. I came across her page on Instagram one day as a suggested profile on my home screen, and after browsing one photo, I fell down a rabbit hole of beautiful images that I couldn't stop staring at, so I reached out to the Brazilian beauty to chat briefly about her career as a company dancer for Dance Theater of Harlem, and her move from Rio de Janiero to New York City.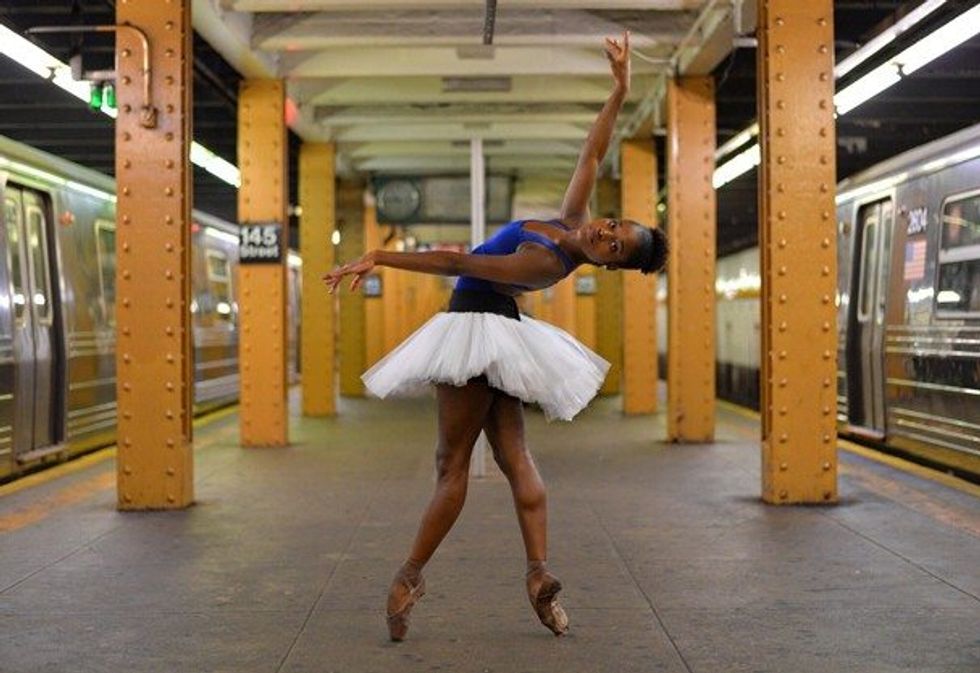 Silva is refreshingly humble for a woman who is aware of her power, and also terse, but I guess that's because her dancing speaks for it self. When prompted to describe herself, the 26-year-old ballerina gave a concise answer, "strong, beautiful and smart."
But I'd also add that she's authentic, brave, an inspiration, and not what people often expect when imagining the archetypal ballerina, which is even more reason to love her.
Silva grew up in Rio de Janiero's Benfica, a working-class neighborhood near the city's Maracanã Stadium. A neighbor, who worked near a dance studio called Dancando Para Não Dancar, encouraged Silva's mom to consider classes for her children. At eight-years-old, Silva started taking lessons after acing an audition that landed her in a program that provided classical ballet training to children and teens that could not otherwise afford dance classes.
Silv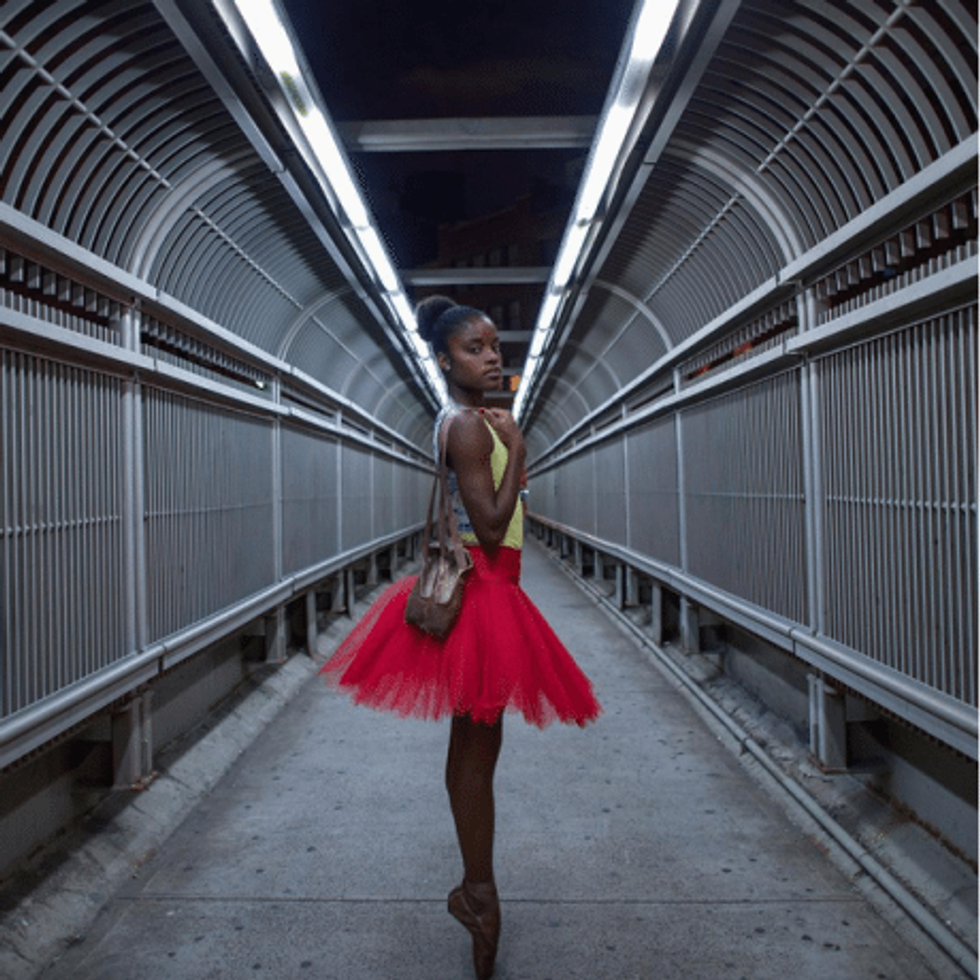 a started out similar to the rest of us aspiring ballerinas, but instead, she took to the art of ballet like lungs to oxygen, and at 13-years-old, she knew she wanted to pursue ballet as a career, despite the odds seemingly stacked against her. Let's be real, brown girls aren't seen much in the world of professional ballet.
"There aren't many Black ballerinas in Brazil, which is sad [but] racism was never something in the middle of my dream. When I had the chance to come to New York and dance with Dance Theatre of Harlem I realized there were no barriers in my way," Silva told me.
Even after I asked her would could be done to help shift the imbalance, she insisted that it's important to fight for your dreams. Basically, if people don't believe then you have to make them. The fact that Dance Theater of Harlem was founded in 1969 by Arthur Mitchell, an Black dancer who saw fit to create the first African-American ballet company, is not lost on me.
[Tweet "If people don't believe then you have to make them."]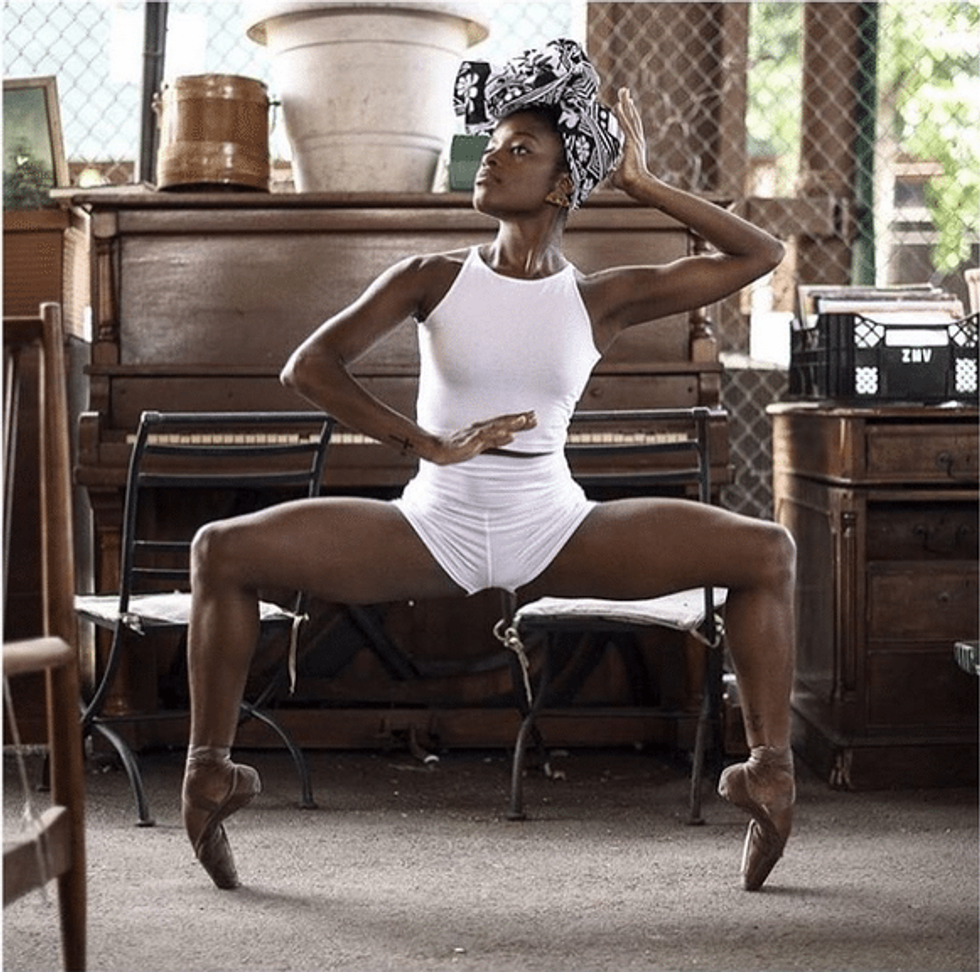 Silva got her big break in 2007 when she got into DTH's summer intensive, and hasn't looked back since—except when it comes to visiting home, of course.
"[Transitioning to New York] was very hard. I came in the winter so you can imagine, we don't have snow in Brazil and it was my first time seeing snow. It was interesting, but you get used to it," Silva mentioned. "It took me a year to learn English [but] I'm glad ballet is universal."
Silva tries to go back to Brazil at least once a year, but in the meantime, she Skypes with her mother, her "number one fan," every day, and continues being motivated by ballet because in her words, "you get to defy gravity."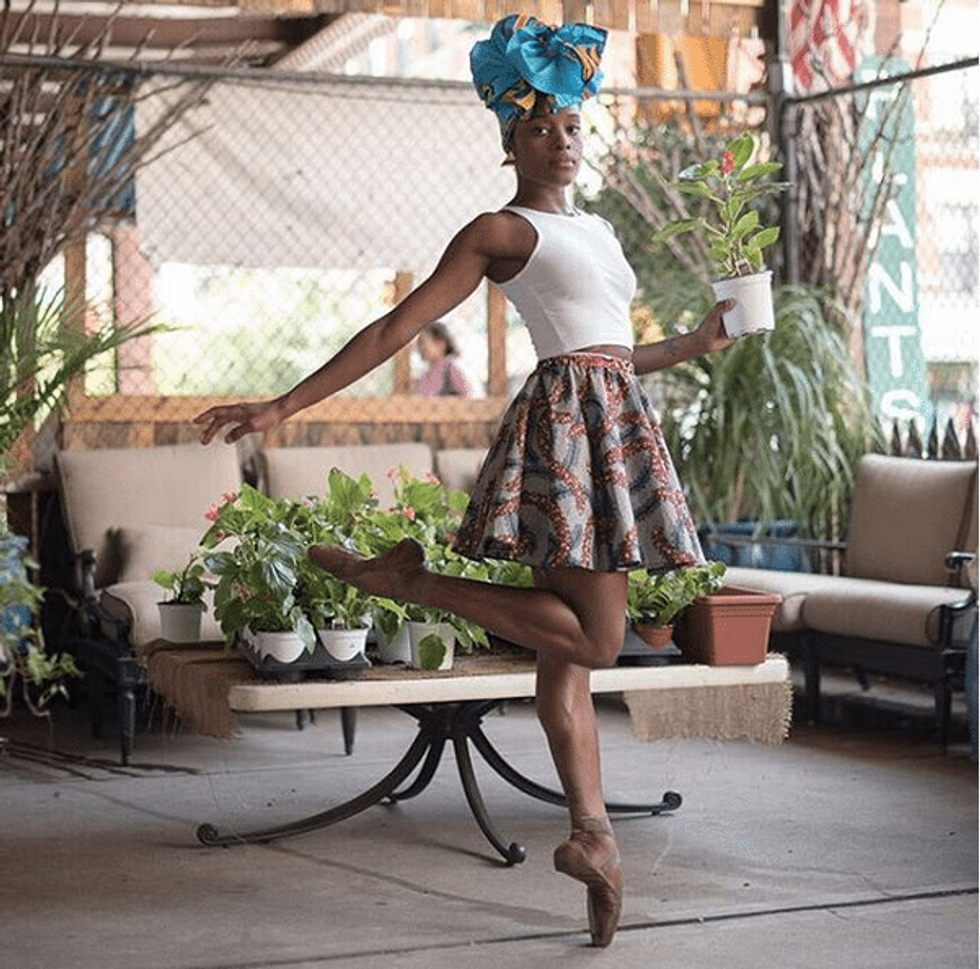 I remember trying to defy gravity, but never quite getting the lift that I wanted. However, living vicariously through women like Ingrid Silva—a woman who looks more like me—is inspirational enough, even as a grown woman. I may not be a dancer, but the steadfast commitment that she has toward her craft can be applied to all aspects of life.
"You always have to believe that you can. No matter what people tell you, fight for your dreams and never give up," Silva told me when I asked her for tips for aspiring ballerinas. "If you love it just go full out."
I don't even think Ingrid Silva realizes how much of an impact her presence has on the world, which adds to her charm. She plans to dance for as long as she can, and she will no doubt leave a trail of #BlackGirlMagic behind her in the process.
"If you want to become someone you have to do it yourself," she added.
Duly noted.
My ballet dreams are over, because that's not where my heart is, but cheers to going for my other passions in life, as well as to those inspiring a new generation of go-getters.