"You got that 'Halle Berry Syndrome' don't you?"
Was what one man asked me the other day. I was grabbing an early dinner and drinks at a bar-- party of one -- when a male patron walked up to me and asked if I was in a relationship. "No," I replied. Before I could follow-up with, "But I'm actually headed on a date later," he quickly asked, "How long have you been single?" I replied "For some years now."
---
Immediately this man must've felt he knew my entire life because he then proceeded to psychoanalyze me: "Ah, I knew it. You got that that 'Halle Berry Syndrome,' don't you? I've seen you in here before. Got your food and drinks and your book. Talking to the bartenders. You all pretty and friendly and s**t, but probably crazy as hell when you get a man."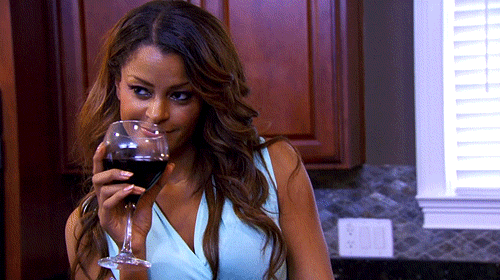 At that moment, my spirits felt too anemic to explain to this stranger that (by choice) I'd actually been on my cliche "Single, Focused, Career Girl" thing as a means of investing myself into my work over the last few years, and that I'd only recently made the decision to start dating again. Which, might I add, has warranted me the pleasure of having met some pretty amazing and smart men.
So instead, I took a sip from my cognac glass, lowered my eyes at him, placed my drink down, smiled and replied, "Yeah, you're probably right." After all, it saved me from having to argue with a fool.
He reassuringly shook his head as if he'd figured me all out, laughed and while walking away murmured one last time, "Yea, I knew it."
Let's get this straight, Halle Berry is a few known things: Beautiful, rich, a wife three times and a mother of two. But what we don't know is if she is, in fact, actually "crazy." Has she had her share of bad relationships and and even badder breakups? Yes. But is she crazy? That's still left to be proven. (Is J.Lo crazy? Probably not.)
[Tweet "Not every single girl is crazy and not every crazy girl is single. It's about who's tolerating what."]
Recently Halle Berry opened up to Extra for a rare interview. The 49-year-old actress, who has recently made headlines again for her decision to file for divorce from husband of two years, Olivier Martinez, sat down with the media outlet following an event for the Jennesse Center--an organization dedicated to domestic violence prevention and intervention. In light of her work with the center and her encounters in the past with abuse, Halle gave women some valuable advice:
I say something that's very simple [to women]. I tell them that if a man or anyone lays their hands on you one time, they will do it again; if it happened once, girl, it's gonna happen again, and you have to go, you have to love yourself and your kids enough to go."
Amen Halle. She then opened up on the struggle women often have to value themselves better:
"Women are so often devalued, and we grow up with that belief about ourselves, so when we find ourselves in an abusive relationship, we don't think we're worthy to be out of it, we don't think we deserve better."
[Tweet "Women are so often devalued, we grow up with the belief that we don't deserve better"]
Preach! Often when society perceives a woman to be perfect by way of having certain "things"-- beauty, money and success-- it's almost as if there is this assumption that clearly anything she wants, she can have. Including a man. Because after all, she's managed to go out and get herself everything else, right?
So when a woman like this, a "Halle" or even a "Mary Jane"(of Being Mary Jane), can't keep a dude or stay in a relationship or a marriage, it's almost assumed as a "it must be her" thing, which could very well be true, but not in the way one would think. Yes, Halle and women like her could be the ones walking away (or staying away) from bad relationships and refusing to settle for less than the best. But that doesn't deem them psycho.  That just makes her aware--aware that she is deserving of whatever she feels is healthy and right for her life and the life of her children.
Back in 2015 media outlets and social media were ablaze after photos of NFL star Greg Hardy's ex-girlfriend, Nicole Holder, went viral via Deadspin. Hardy and Nicole had been in a domestic altercation that got somewhat swept under a rug after Hardy was convicted of assault, and the charges were dismissed on appeal and Hardy's record later expunged.
The photos of Nicole, were horrifying: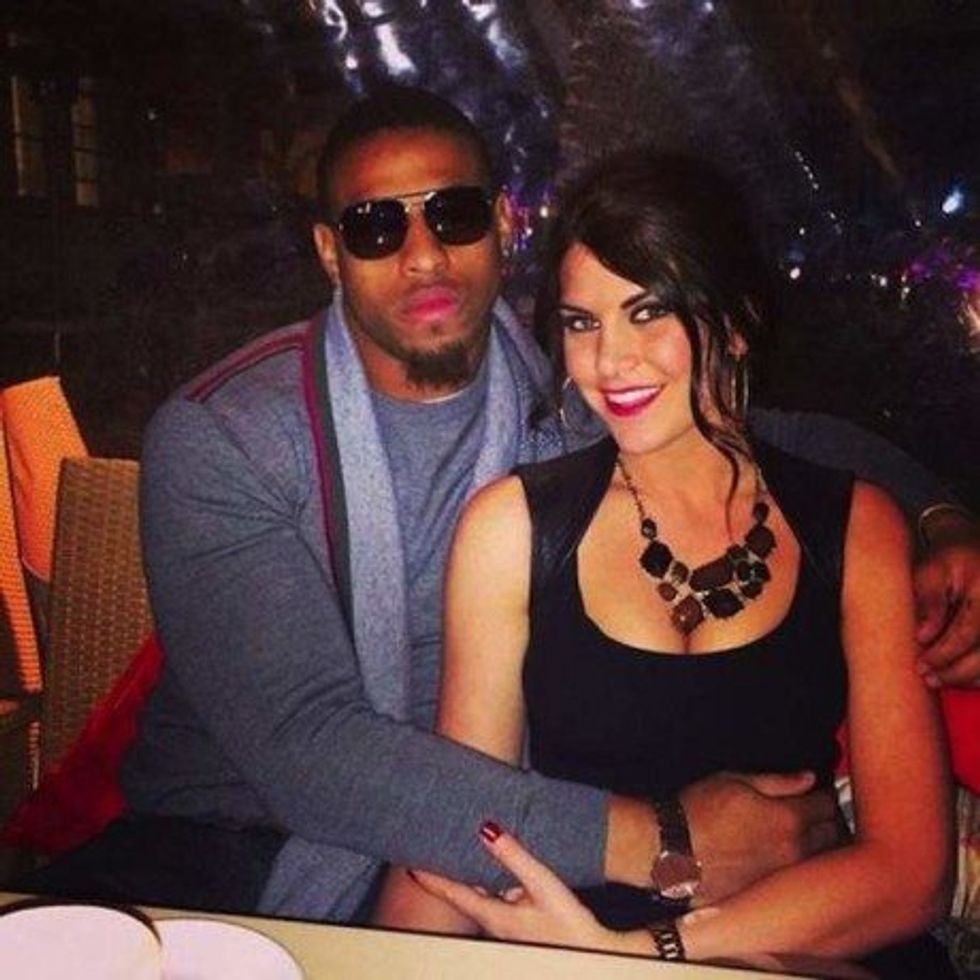 Greg Hardy and Nicole Holder on Facebook
At the time, the couple had been dating for over a year. According to Nicole, there had been incidents of abuse prior to that unfaithful evening, however, that night the two had a blow-out over a rapper that Greg accused Nicole of seeing.  The NFL star would go on to accuse Nicole of being a "slut" before punching and choking her repeatedly, even at one time throwing her on a futon full of assault rifles while laying on top of her to strangle her. And although Nicole felt certain that she was near death the whole time, she told police that she opted out of pressing the issue further because:
"It doesn't matter. Nothing is going to happen to him anyways."
She was also afraid to give a statement and told the officer on the scene that, "if she ever did anything to damage [Greg Hardy's] career that he would kill her."
Luckily, Nicole survived and she left the relationship instead of putting her life in jeopardy again.  And if it wasn't for that detailed report from Deadspin, we would have never known what happened behind those closed doors that night.
All this to say, who knows the elements of what drives people to end their time with their partners? Halle has chosen to remain relatively mum against media and her exes who have attempted to label her as the "scorned lover" for years. When asked how she is holding up with her pending divorce to husband Olivier, she told Extra:
"I'm doing okay; I really am. I, I keep pushing and I'm really happy to be here because whenever you're going through anything in life, when you step outside yourself and focus on [your kids], that's always the best remedy for any situation that you'd rather not be dealing with."
So in short, I'm not entirely sure what "Halle Berry Syndrome" is because I'm not sure who Halle is in her entirety, and neither does anyone else. But in the event that it is about survival from Domestic Violence, being a warrior in place of a "worrier," knowing how to be okay after walking away, all the while still being open to receiving the love of family, friends and whichever lover might be up next, then yes--I might got that "Halle Berry Syndrome." And I'll cheers to that.
How do you feel about Halle's advice to women on being aware of bad relationships and knowing their worth enough not to stay?