I've had gray hair since I was nineteen. One here. Two or three there. Since I turned thirty, those two or three have multiplied and now are visible along my temples, my widow's peak, and sprinkled throughout the crown of my head. There was a time when I was coloring my hair with box color every six weeks to make sure I covered the gray so that I didn't look "old."
---
When I turned thirty-two, I decided to give up my beloved jet black hair dye to embrace my grays since premature graying is something that has been passed down for generations on my mom's side of the family. She calls it "the Spencer gene" and seeing the gray hair makes me feel like I'm carrying the generation of women before me every day.
I'd always joked about just dying my entire head gray and just getting it over with, so when I saw hair paint wax floating around on Instagram, I was intrigued. Changing the color of my hair hasn't been what's stopped me from taking to plunge, but since my hair is dark and coily, going lighter usually means a lot of maintenance and the possibility of damage. Been there, done that, and have the #tbt pictures to show it.
Been there, done that, and have the #tbt pictures to prove it. 
After watching a few YouTube tutorials and taking an IG deep-dive to see how other ladies hair turned out, I went over to Amazon and bought "silver" MOFAJANG wax. To be honest, I was a little nervous. My mind raced (I overthink everything) with questions like, "Will my hair still be on my head after I rinse this off? What is in it?" The Amazon description reads "made from natural ingredients, no scalp irritation, environmentally friendly and no harm to your health."
I guess I'll have to take their word for it.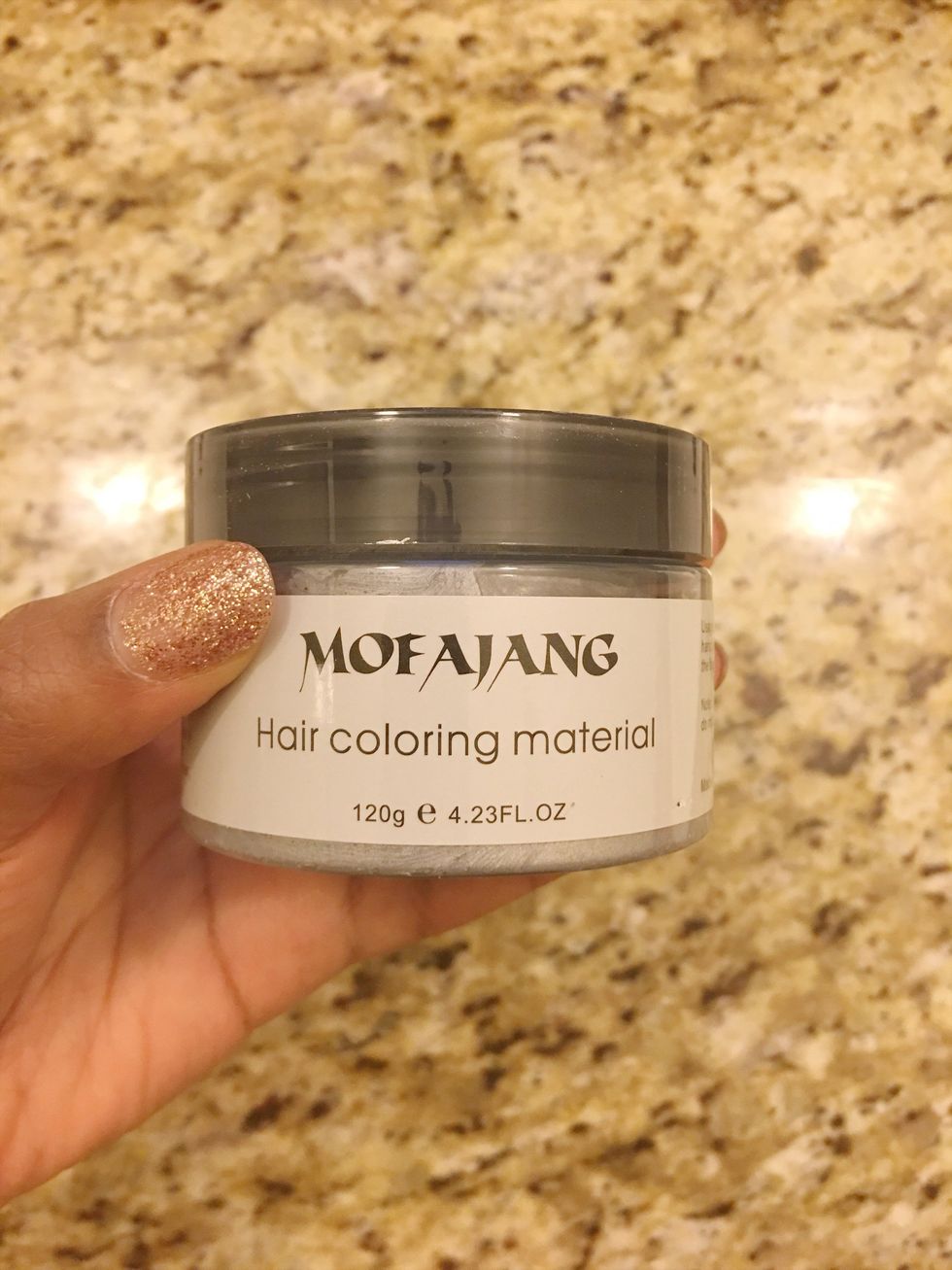 Bianca Lambert/xoNecole
The product arrived on Sunday. I was going to wait until the weekend to use it just in case I got called in for an audition, but I woke up at 4 am Monday morning and couldn't go back to sleep. So, I decided it was time to give this hair paint a try. The directions say that your hair should be dry, but I re-wet my hair with my spray bottle and did my hair the same way I'd do my usual wash and go — part my hair in six sections, spray with water, smooth gel on my hair (with prayer hands), then I added the wax on top, and dried it with my diffuser.
It took me an extra few minutes to make sure the hair paint was disputed evenly throughout my hair and the impact on how much time it took me to do my hair was minimal, but it was messy.
I had hair paint on my face, under my arm (No clue how it got there.), on my water bottle, but it all washed right off with water. No scrubbing needed.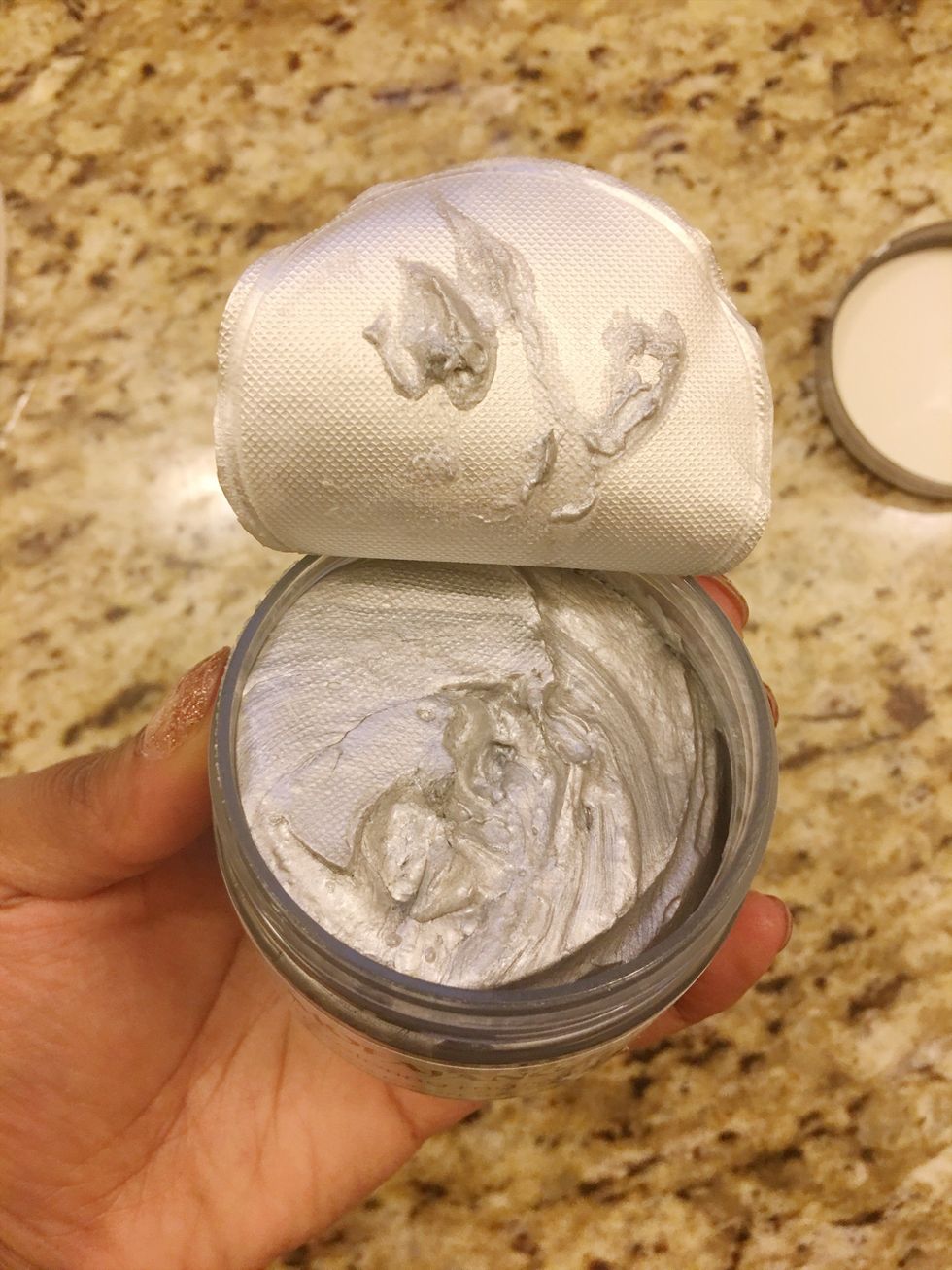 Bianca Lambert/xoNecole
Once my hair dried, I loved it. My curls felt the same way it would if I hadn't added the wax to my hair. I wore a black turtleneck that day to see if it would flake off on my clothes, which it did, but it wasn't enough to bother me. It would only flake off when I'd fluff my hair, but other than that there was no transfer. Once it's on, it's on.
The next day, I tried a puff to see how the hair paint would fair beyond day one. Since I needed to spray my hair with water to be able to get it up into a puff, I lost a little of the color at the base of my head in the process, but the color on the ends of my hair stayed intact until I washed it two days later.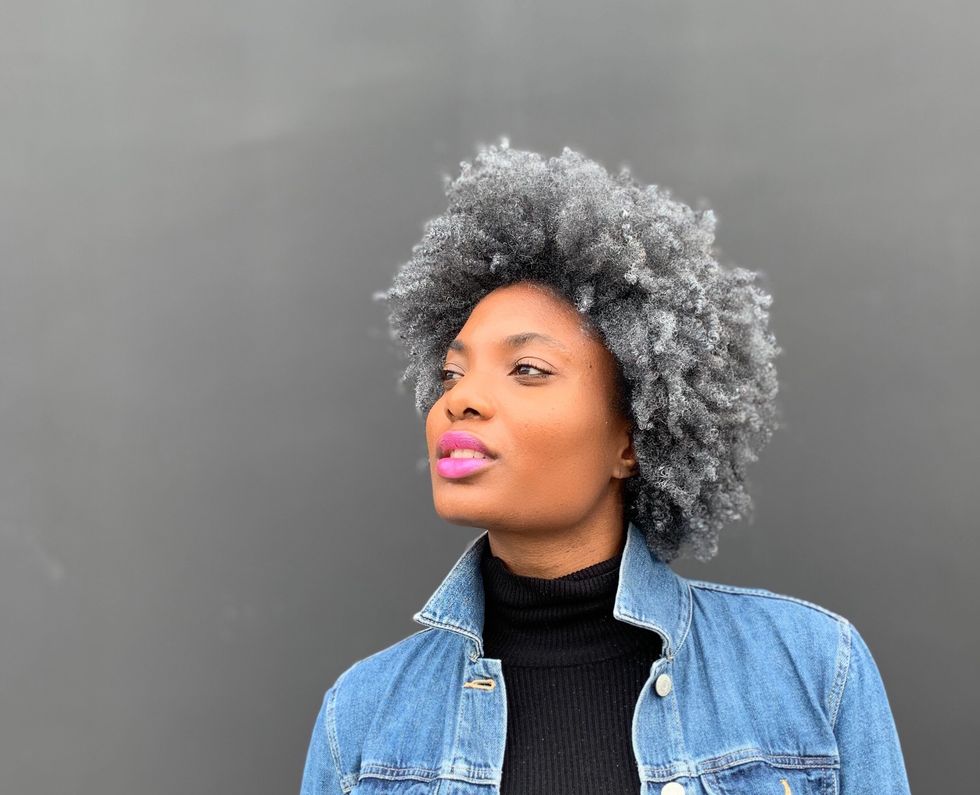 Bianca Lambert/xoNecole
I had a lot of fun using this product. It gave me a new look without much effort and without the damage (and cost) of coloring my hair permanently — and it washed right out on wash day.
If you're a natural girl that wants to try something new, I'd highly recommend this. Since it's wax, I'm not sure how it would do on straight hair, but I still think it might be worth a try!
Related Stories
I Tried This $14 Hair Gel On My 4C Natural Hair & This Is What Happened - Read More
The Top 5 Best Deep Conditioners for Natural Hair - Read More
I Tried 4 Vegan Natural Hair Products - Read More
I Tried Colored Mascara & Here's Why It's Worth The Hype - Read More