My husband and I first met in the Navy on a guided missile destroyer. I can't speak for other male Navy Sailors, but a lot of the ones that I knew watched a ton of porn, including my husband while we were dating.
I've always detested porn, and I hated my then boyfriend watching them. I always wondered why I wasn't enough? Out of respect, he stopped watching porn for a number of years for me, because he knew that I hated him watching it.
Fast forward to eight years into our marriage, and life is happening. We're both working many hours a week, we're both doing our best as parents, and our sex life took a huge nose dive. Simply put, I was bored to tears in the bedroom.
It was so bad that my husband would get his rocks off, then go watch porn to get his rocks off again. Grrrr! I hated that he was watching porn again, and it made me feel awful as a wife ­ like I wasn't doing my job properly. And it wasn't.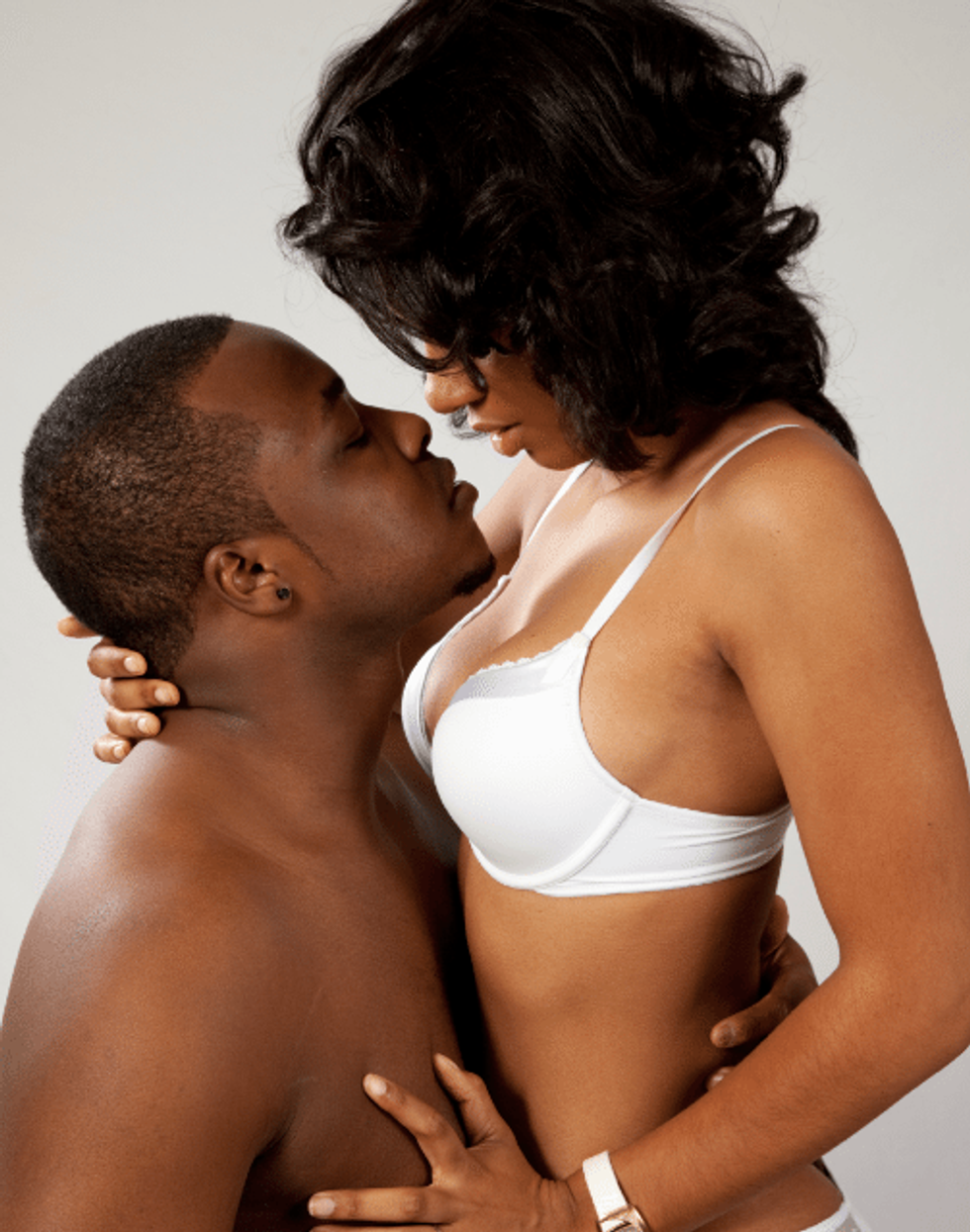 We've never had problems with cheating, and we love each other to pieces. But at that time, his sex game was crappy to say the least, as was mine.
Of course, this bothered me. So my analytical brain had to do a lot of thinking and observing to see why my cha­cha no longer queefed when we did the nasty.
I kept my cool, and quietly observed him over the course of several nights while he watched his pornos. I noticed that he always watched the same white lady, and realized that it wasn't the fact that she was white, so much as it was the fact that we had the exact same body shape. She actually looked like my naked, white twin.
So one day while he was watching little naked white lady (we'll call her Jiggly Puff for the sake of this article) give this guy fellatio, I saw that Jiggly Puff was a whole lot better at it than I was. I mean, she's had a lot of practice, but jeez! She was an animal in the sheets.
After a few nights of observing, and pulling up his browser history on his tablet, I asked my husband about Jiggly Puff before he went to work. As much as he didn't want to talk about our boring sex life, we both ended up admitting that we both needed to do better.
When he went to work, I watched Jiggly Puff do her thing in three pornos, and I took notes. Lots of notes.
[Tweet "My mission was to steal all of her moves so that he never watched her do the nasty again."]
What was so crazy was that in one of her videos, she actually gave a lesson in giving blow jobs. School was in session, and I was learning.
---
That night, after our son went to sleep, and we locked our bedroom door, burned a candle, put on some TGT, and got ready to put the "chill" in 'Netflix and chill". Then it was my turn. I did exactly what Jiggly Puff told me to do, the way she told me to do it.
I should send that woman a fruit basket, because I made my husband's eyes roll so hard, that one of them gets lazy every time we get busy.
I wanted to learn more, so I watched Auntie Angel and the notorious "grapefruiting" lesson, but husband said he wasn't ready for that. But still, she had some great take aways from the video.
Fast forward to a year later, and we're celebrating our 9th wedding anniversary this year, and we both still watch Jiggly Puff do her thing. Things aren't always sunshine and roses for us, but boy has a good fellatio job made him a more tolerable man.
Have you found yourself learning about sex from a porn star?