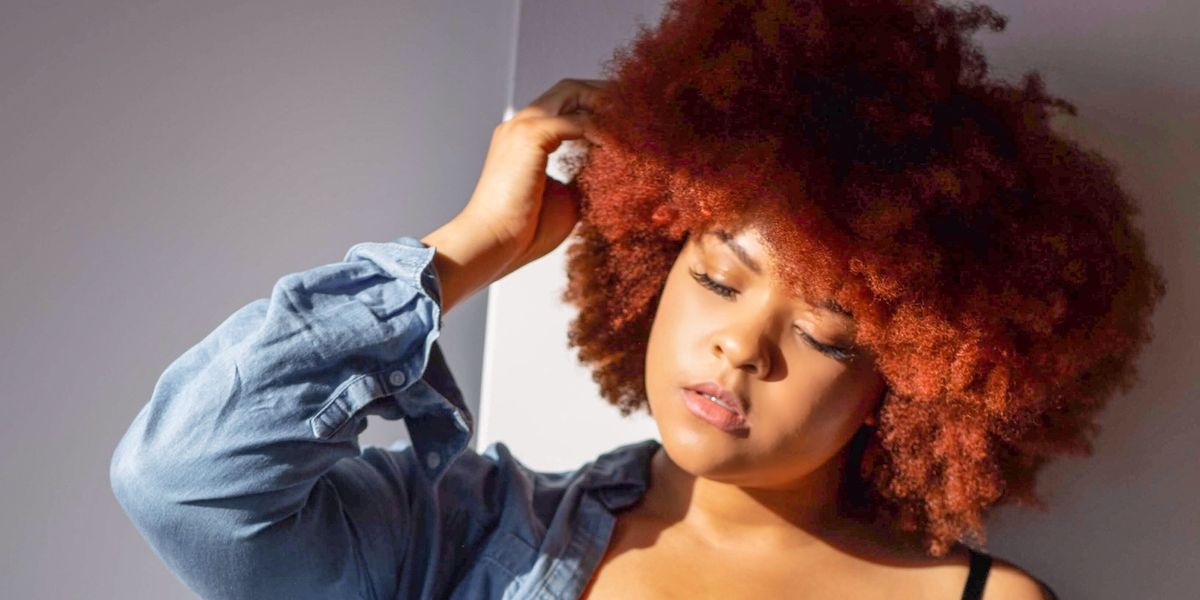 Inspiration
Quarantine Life: How To Pamper Yourself (For Singles)
---
"Get enough groceries and water for the next two weeks, get some cash on hand and fill up your gas tank." That's what my dad told me mere days before the pandemic hit America and we went on lockdown with what we now call "The Quarantine". Of course, as a single woman , I was in a state of shock. How was I going to get through this on my own with no family? What were my girlfriends doing? And how would I function as a newly single woman? I had questions, ya'll. But, as a black woman, I knew all too well how to rise to the occasion and SURVIVE so that's all I focused on was surviving and getting through my first pandemic.
From binge-watching movies, eating all of my snacks, and taking care of myself physically because I thought I had "The Rona" - I was strictly in survival mode. Since I was sick, I had to deal with thinking about the virus every single day so per Solange, I "netflix and chilled" it away, ate it away, slept it away and IGNORED it away. It wasn't until the end of April, after I started to feel better mentally and physically, that I began to realize that I needed to do more than survive, I needed to thrive. With this "new normal" of self-quarantining and the endless amount of abysmal news, it was easy for anxiety and depression to kick in while sheltering in place - especially by yourself. But I realized that now was the best time to really tune into myself and give my brain - and my body - a chance to process these emotions and reset.
So, here are 10 things that I've done to pamper and self-care myself back into thriving in this crazier world that we now live in.

1. Do nothing.
In a world where the hustle and bustle of life is applauded, rest is a valuable and sometimes slept-on commodity. Although the grind is real, so is your need to step back and indulge in doing nothing from time to time. The quarantine has been a reminder to slow down, why not surrender to that? Watch TV, sleep, crack open that book you've been meaning to get around to reading. But most importantly, in the immortal words of Whitley Gilbert, "relax, relate and RELEASE!"
​2. Read lots of books.
Speaking of reading, something that people in busy seasons admit to often is that they do not have the time to pour into reading as much as they'd like to. In this interim, I've carved out meaningful space and time to do so. Fictional stories are the best to help escape reality, but also consider reading self-improvement books and inspirational books that pour into you positively. Check out our article, "13 Books To Read For A Better Relationship With Yourself" to start.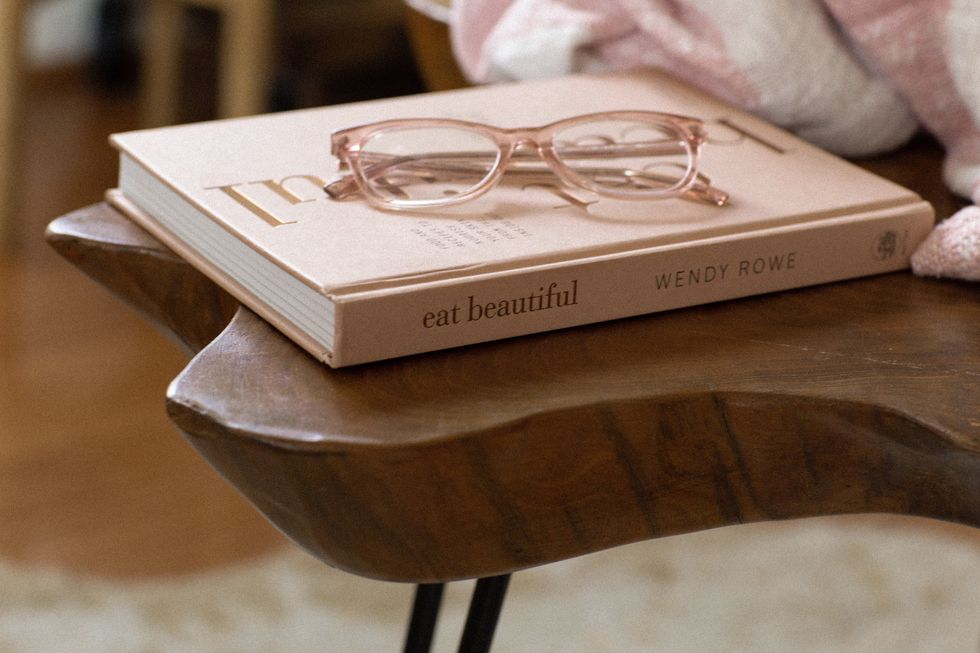 Photo Credit: Kanobi Pollard
Annisa LiMara/xoNecole
3. Pray, mediate or journal.
Whenever you find yourself feeling anxious, overwhelmed or stressed, tune into your higher source to help you stay grounded. Prayer, meditation and journaling are all spiritual practices that can help make you feel more grounded. The clarity that you find as you connect with your inner self and connect with a higher power is invaluable. In addition to that, you will also feel more centered and less stressed as a result...as you deserve!
4. Move your body!
Although we're in between a rock and a hard place when it comes to our feelings about whether or not we should amp up productivity during this time or give into this season of rest, one thing's for sure: Movement is vital. Rest doesn't mean to never get up and show thanks to the able body you've been given. Give gratitude while increasing your overall wellness by moving your body each day. Climb some steps, turn on YouTube and do a workout routine or a yoga practice . Whatever you do, move.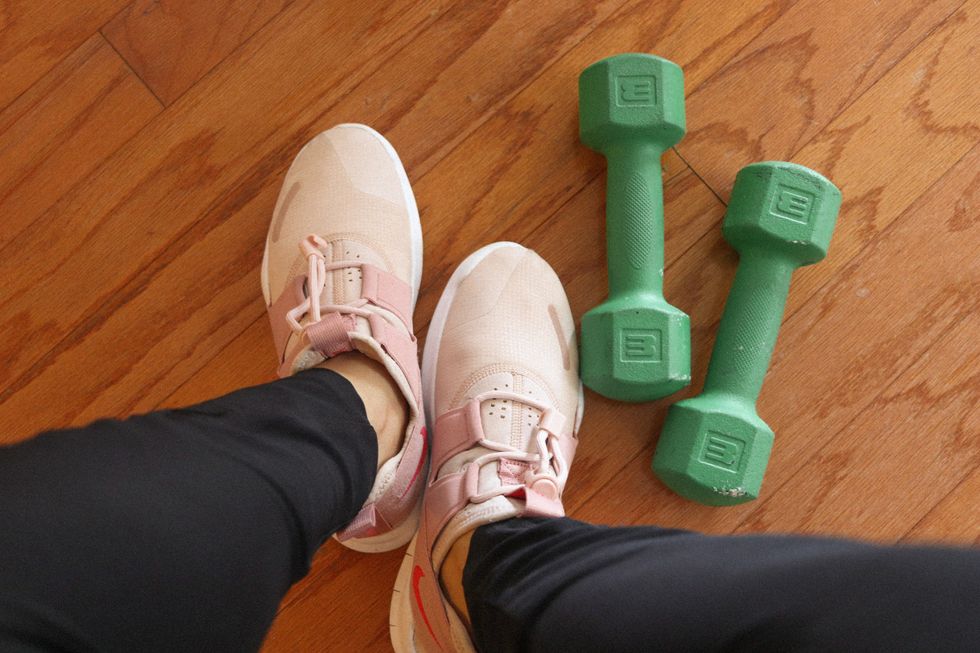 Annisa LiMara/xoNecole
​5. Make a FaceTime date with...YOUR FRIENDS!
While some states are opening back up, some of us are still declining invites to functions and meet-ups and deciding to self-isolate a bit longer . That being said, it can feel lonely and without in-person energy to pour into you, you can feel less like yourself. There's nothing like a community of women who support you that lifts you up and reminds you of who you are. Take this time to get creative with how you spend time with your friends and girlfriends. Have a much-needed girls' night in TODAY! All you need is Zoom and wine.
6. Take an elaborate shower or flower bath.
"Treat yo' self" is a phrase that is often associated with sitting back and relaxing in a warm bath, and we know why. Not only does it come with its fair share of health benefits , taking a bath provides a sense of renewal as you cleanse away dirt, stress , worry and anxiety. Candles add a soothing mood to your space and smell amazing. If you're up to it, light some candles, put on some Jill Scott, add a bath bomb, fix yourself a glass of wine, and engage in some glorious pampering.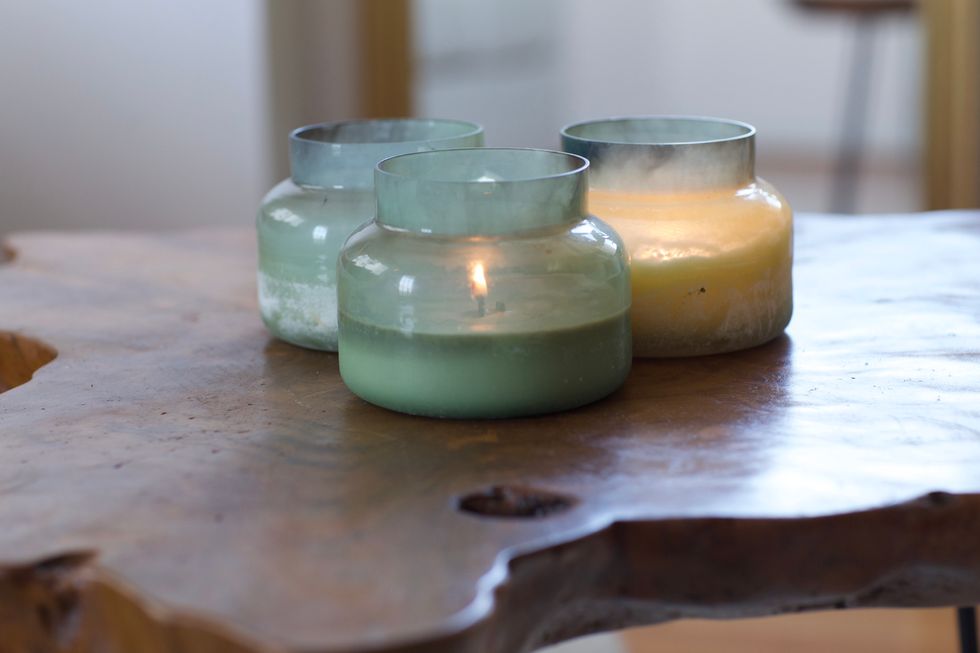 Photo Credit: Kanobi Pollard
Annisa LiMara/xoNecole
7. Put your phone down. Seriously.
In this day and age, when so much of what we do is done through our phones, some may find it difficult to take the breaks they need from their devices. However, I implore you to put your phone down every now and then. Not only is it great for your mental health to lessen your preoccupation tied to your phone, but you also effectively connect to yourself more when you disconnect from the world by unplugging. In short, put the phone down, sis.
8. Develop a green thumb and focus on taking care of something else.
Many black women are taking after our ancestors and developing a green thumb during this time. Caring for plants allow you to focus on the health and growth of a living thing outside of yourself while beautifying your space. Some plants can also improve air quality and humidity levels in your place (fights off the Rona), reduces stress (because of the Rona), and make people calmer and happier (in spite of the Rona). It also reduces workplace negativity and helps relieve symptoms of discomfort and minor ailments. If you want to know what plants you can get started with, check out our article, "These Easy To Care For Plants Can Thrive With Little To No Sunlight " .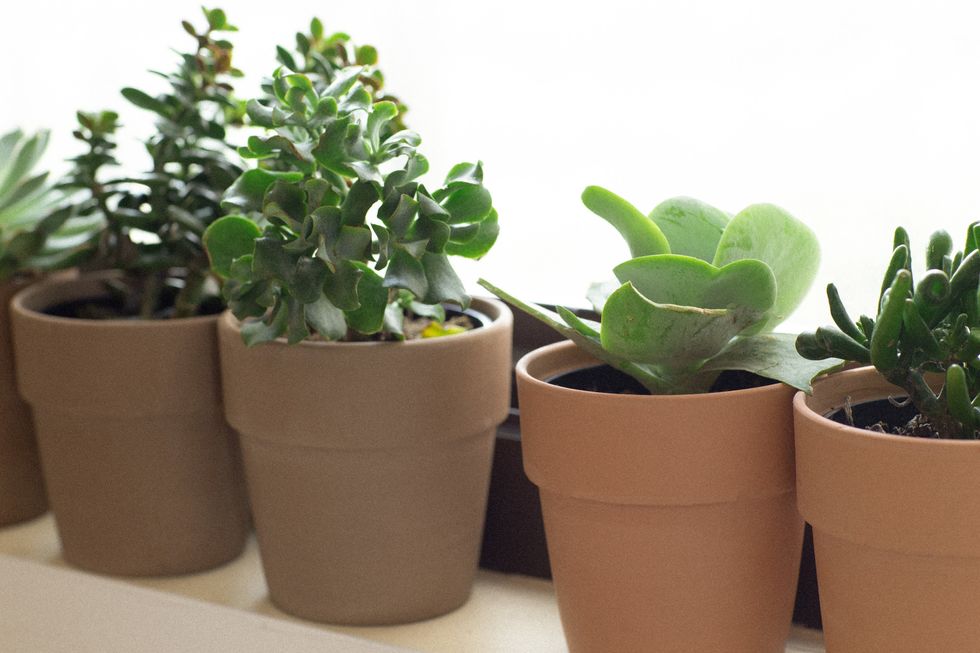 Photo Credit: Kanobi Pollard
Annisa LiMara/xoNecole
Through it all, everyone needs to take care of themselves mentally, physically, spiritually, and emotionally. Period. Our world before this didn't prioritize self-care in a real way, it was a mere hashtag for many, including myself. However, because I'm a natural introvert, I learned at a young age that my very own personal love language IS pampering myself, and tuning into my needs because that is vital to my overall wellbeing. Have I always succeeded in doing so? Absolutely not but before this, I always tried to make it a priority.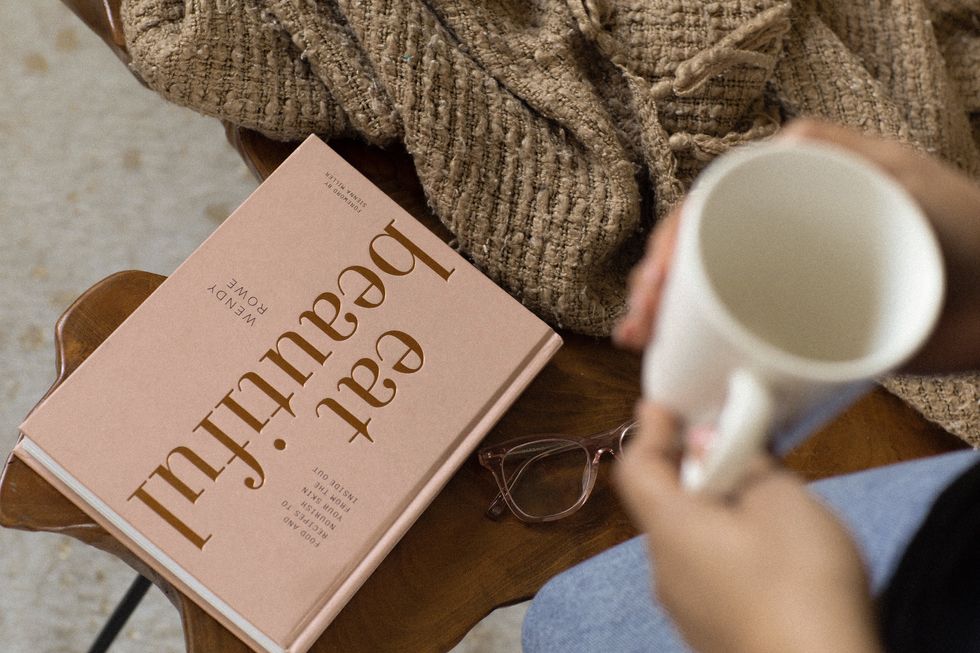 Photo Credit: Kanobi Pollard
Annisa LiMara/xoNecole
But in a time that has forced us to really sit with ourselves (poor, poor extroverts), this is the perfect time to really love on ourselves and appreciate just being. Self-care isn't always pretty nor as simple as lighting some candles and getting a manicure, it's really about tending to whatever part of you that needs some extra TLC at that time.
This pandemic has really shown us that we have a plethora of needs that we must tend to and now have the time to do so. So do it.

Do you have a beauty, wellness or self-care find that you've tried recently and want to share your experience? Join the xoTribe members community to connect with other beauty lovers and share your wins with the tribe.
Featured image courtesy of Annisa LiMara/Kanobi Pollard
Annisa LiMara
Annisa LiMara is a content creator, influencer, business woman and artist that resides in Atlanta, GA. Originally from Jackson, MS, she is passionate about animals, a Black feminist and launched her YouTube channel back in 2013 after a botched haircut.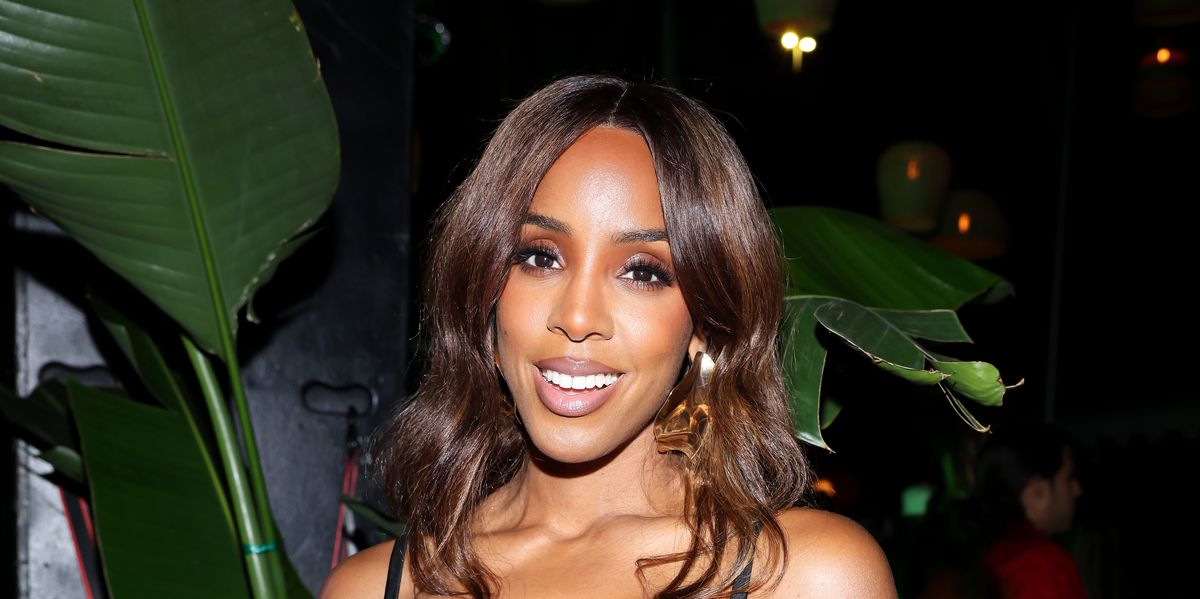 Kelly Rowland is like a bottle of the Earth's finest wine; she only gets better with time. Even in her early forties, the Destiny's Child member and singer has somehow found a way to age backwards, with a level of grace and class that we could only dream of. And she does so while juggling multiple hats and roles at once. In addition to giving us hits like "Motivation," the multi-hyphenate is also a wife, actress, executive producer, and, her greatest role of all, a mother.
Always proudly doting on her two sons , Titan and Noah, Rowland shares how teaming up with WaterWipes for their Hallowclean campaign and kickoff event in New York City on October 21 was an easy choice for her—as the brand is one that she keeps stocked regularly.
"WaterWipes has been in my household for I don't know how long. We don't just use them for Noah; I keep them in the car and my makeup bag, too," Rowland shares in an exclusive interview with xoNecole . "I also like the fact that they are natural. I'll definitely have them in my fanny pack for trick-or-treating. This is Noah's second Halloween, and I know he's going to be excited and digging in his pail to try the different candy, and his little fingers will be messy. He's going to want to get dirty. So, I love that WaterWipes is putting up ten Hallowclean stations across the country for parents to use; it's such a great idea. I just love Halloween, and I really love Halloween with my kids, so I thought this campaign was a really great idea."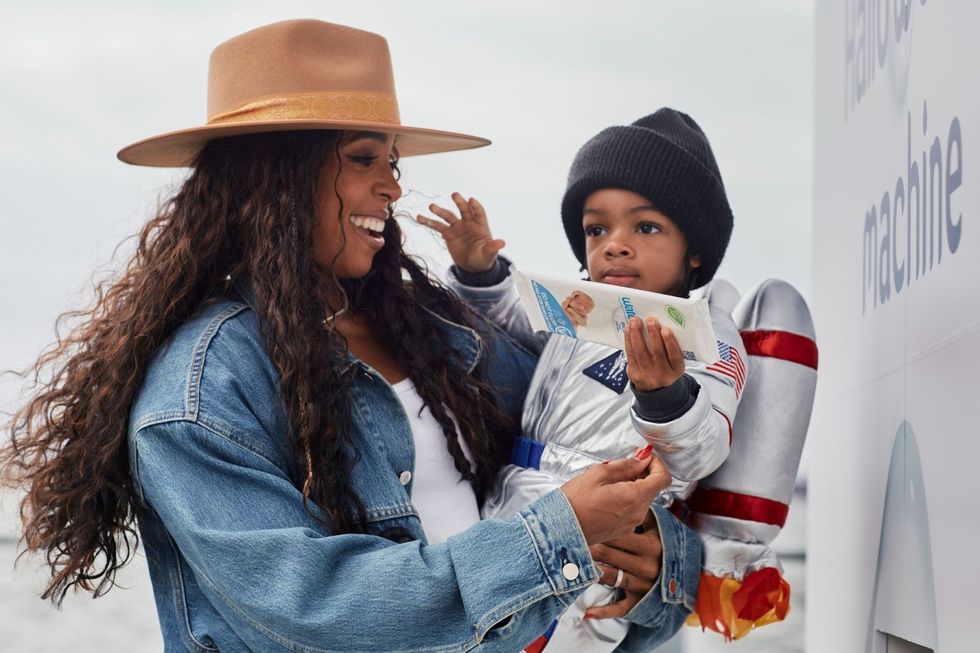 Kelly Rowland and son Noah at the WaterWipes Hallowclean Machine in Brooklyn, NY.
Photo courtesy of WaterWipes.
She and her youngest son, Noah, attended the event, where the two enjoyed a day of family-friendly activities while he sported the most adorable astronaut costume. But the Spooky Szn fun doesn't stop there for the Merry Liddle Christmas actress and executive producer.
We recently caught up with Kelly Rowland over Zoom to learn more about her Halloween (and holiday) plans, her keys to a healthy marriage, and she even dropped her go-to cold-weather skin routine —finally.
xoNecole: What are your family's upcoming trick-or-treat plans? Will you do a fun group costume, or is everyone going to do their own thing this year?
Kelly Rowland: I'm preparing for tour, so I've been in rehearsals and pre-production. And my husband's schedule has picked up, too. But the kids are going trick-or-treating; we usually go with people we know, so mommy and daddy will definitely be home to take them. We're actually letting the kids dress us up this year, which means my costume will be a complete surprise to me. I told Noah he could paint my face or even go to the costume store and pick something out—it's literally up to them. So, I don't know what that will be. And, right after, I'll be back to rehearsals.
xoN: Speaking of holidays, what do you look forward to most during the season?
KR: We love having people over, especially during the holidays. It looks like we will be home this year—thank God— just enjoying each other and spending quality time together. I like to decorate the house and go completely ham; it always looks like Christmas threw up in my house. From the stairwells to the exterior of the house and the lights—everything. We go so crazy. I also love the smells, it's one of my greatest memories with my mom, God rest her soul. So I love to play all of that up.
I like to bake something every day, I like to make sure there is something for the kids to do or make each day, we watch Christmas movies, and we even do a wine tasting sometimes. It's just all really sweet and cozy.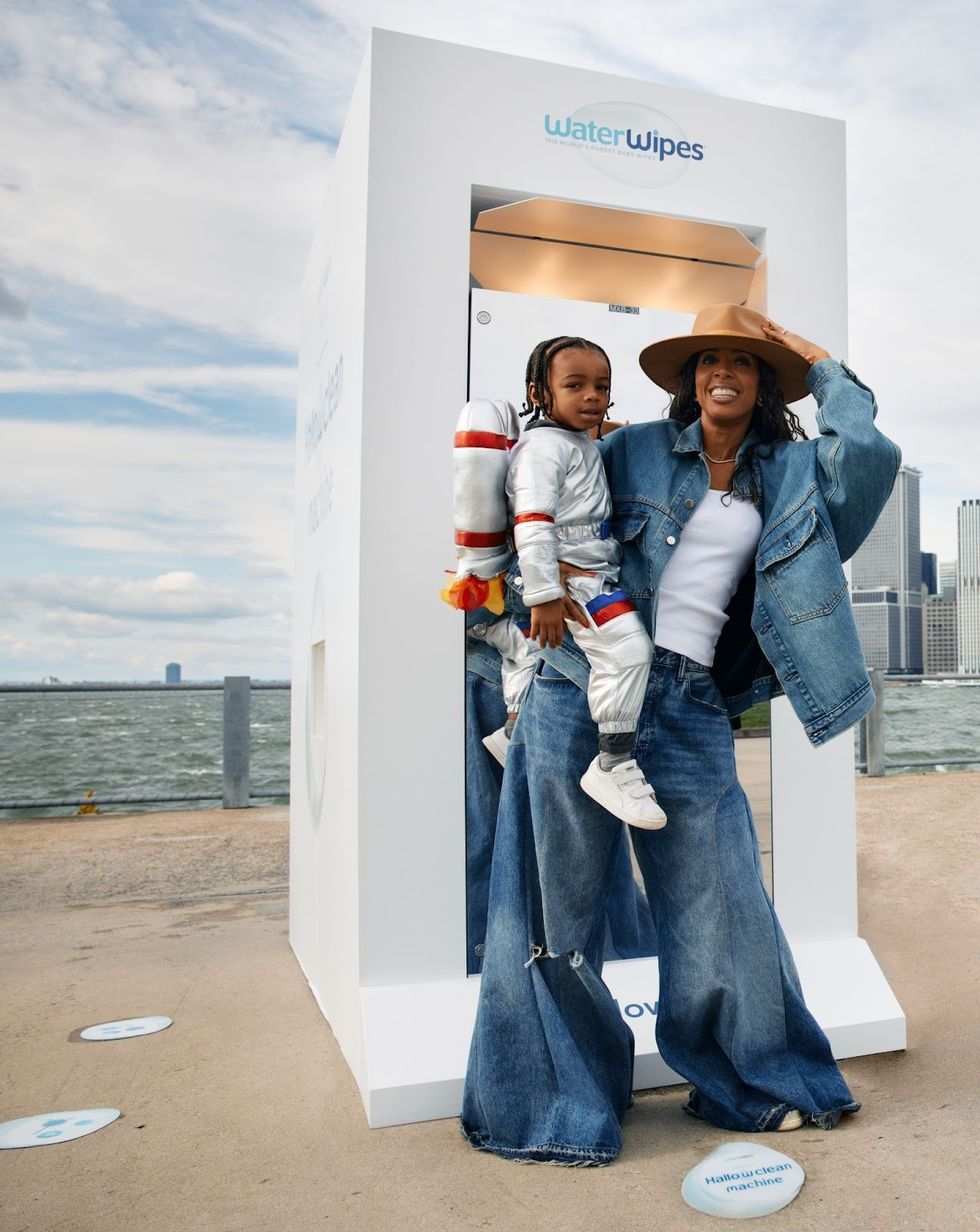 Kelly Rowland and son Noah at the WaterWipes Hallowclean Machine in Brooklyn, NY.
Photo courtesy of WaterWipes.
xoN: We love that family is so important to you, and it always shows in your posts, especially those with your husband. What would you say has been that "key" to a healthy marriage as partners and spouses for you two?
KR: I would say, each of us doing the self-work . I have not seen marriages last long in my lifetime. I haven't been given the tools to "make it last forever." We just try to do the work on ourselves and not sweat the small stuff.
Communication is key for us, too. We communicate everything. Whether I'm upset or I'm not sure about something, I communicate it. I also just like being around him, he's fun. He's a really great person and makes me laugh. We can literally sit together and watch a game and not say anything. We understand what true intimacy is, and now we're almost ten years into our marriage.
xoN: Now, Kelly, we have to ask. Skincare. What is your cold-weather routine and the products you're reaching for as temperatures drop?
KR: Right now, I'm all about moisture . I will wash my face morning and night, I do not skip. I'm obsessed with this 111SKIN toner. It smells good, but it also feels good on my skin. There's also this product from Vanessa Lee of The Things We Do. They are these coconut eye patches with these little beads. I place them under my eyes and around the corners of my mouth—talk about a game changer. I like to put them on at night and then rub in the extra serum all over my face. Between that and this lactic acid by Shani Darden , they are both game-changers for me this season.
xoN: So, since you've found the key to aging backwards, should we be on the lookout for the Kelly Rowland skincare line anytime soon?
KR: Honestly, that market is so saturated. I wanted to do it a while back, but I have to really think about what I want to bring to the marketplace to really impact culture. It's not just about a product for me. I love the way Selena Gomez has created a community. I want to be able to create a community as well. When it's not just about skincare, it turns into a space for people to be their most authentic selves. And that's what I love.
Feature image by Natasha Campos/Getty Images for Tres Generaciones

Superstar songstress SZA is known for baring her soul on chart-topping pop/R&B records , but on one rare occasion, she mistakenly opened up to the wrong counsel.
During an interview with WSJ , the " Snooze " artist shared a peculiar experience when she unknowingly hired a life coach , thinking they were a therapist.
Taking a listen to the 33-year-old R&B star's lyrics over the years, it's clear she knows how to go below the surface of her personal relationship perils and attempts at love. And, in an effort to pull back those layers even further, SZA shares that she's sought various forms of therapy , including hypnotherapy , talk therapy , and sessions with a psychiatrist and acupuncturist to uncover the deepest layers of herself.
After trying these techniques with little improvements, the "Kiss Me More" performer reached out to a practitioner, assuming they offered a specific therapeutic approach , only to discover that the individual was a life coach, not a licensed therapist.
"After I had box-breathed myself for three months and didn't get better, I called her in a f—ing frenzy like, 'I'm about to commit myself to an institution today, I need help!' I said, 'What form of therapy do you do? DBT?'" she told the publication, referring to dialectical behavior therapy.
"She was like, 'I don't have a clinical form of therapy because I'm not a licensed therapist, honey. I thought you knew that.' It turns out she was not a board-certified therapist. She was a f—ing life coach," the Grammy winner continued.
While it may be easy to confuse the two professions, the purposes of a life coach and a therapist are distinctly different.
Therapists typically have formal education in psychology or counseling, often holding advanced degrees, and are licensed by state boards. They are trained to diagnose and treat mental disorders , with a primary focus on mental health and emotional well-being .
On the other hand, life coaches tend to focus on helping clients get " unstuck " and find directions through their own abilities. While some have specific training, it is not as regulated or standardized as therapy.
Life coaches focus on assisting individuals in setting and achieving personal or professional goals , addressing areas like career, relationships, and personal development .
SZA went on to tell the publication that songwriting serves as a means to both resolve and document problems. Although she still has anxious moments to navigate through, she finds solace in the process of songwriting , noting that creating music allows her to achieve a state of mental clarity .
"When I leave the studio, I feel better and empty," she reflects. "There's no better sleep than empty-brain sleep, and that can only come after I've been in the studio for 10 hours and done something good in there."
Let's make things inbox official! Sign up for the xoNecole newsletter for daily love, wellness, career, and exclusive content delivered straight to your inbox.
Featured image by Dimitrios Kambouris/Getty Images for The Webby Awards