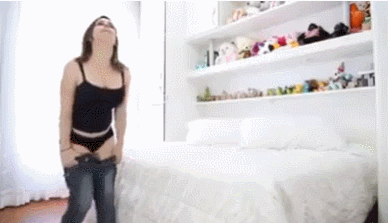 On Oct. 31, I had a "Coming to Jesus" moment with myself when I realized that I could no longer fit my "plump-size jeans." These are the jeans that I usually set aside for the days I feel bloated, or really full. But this time, I was doing to much. I couldn't even get my leg inside.
---
I know that I could just embrace the plump me, since I really love my big thighs and chocolate skin. It really is a lethal combo. But I'm too damn cheap to buy new clothes. I have to put in some work. I also prefer the sweaty, indoor aroma of a gym, so I don't mind spending a little money on a membership. The minute I told my husband that I was planning to get one, he blew his lid on me. That was not something he wanted us investing in.
His response? "Bae! We live 2,000 feet from a track!" I guess he had a point.
So I threw on some yoga pants (don't judge me), and searched for apps to help give me the kick in the behind that I needed to get started with my new workout. I chose three apps: Pact, Fitocracy, and Pandora. Trust me when I tell you that these three apps got my behind in gear. At one point, I started crying. It's deep, ya'll.
Prep day - Saturday, Oct. 31
The first app that I downloaded to help get my behind off of the couch was Pact. If you're serious about the "New Year, New You" Facebook status that you keep promising to your Facebook friends (and not fulfilling) this is the app for you. It works just as good as a personal trainer, and it does not play games. It's the "BBHMM" of mobile apps. No joke.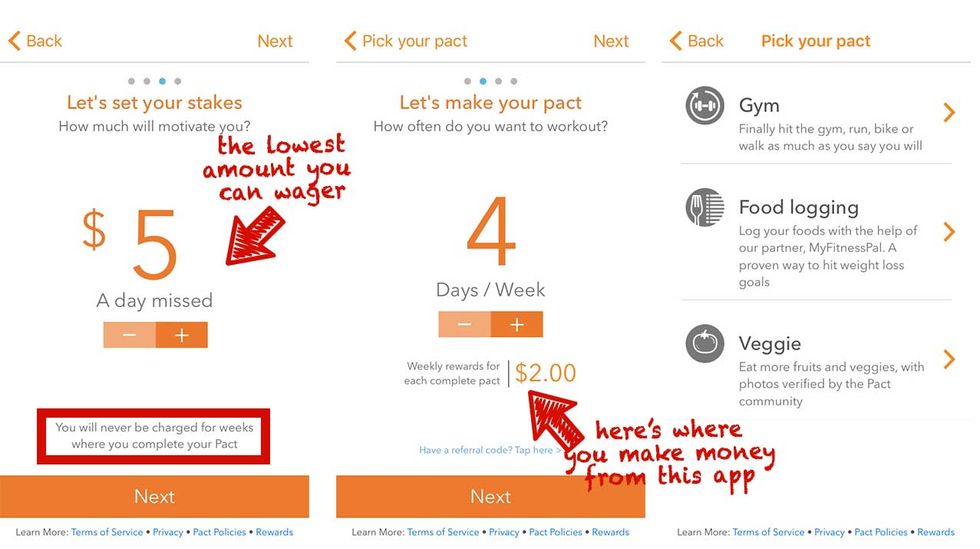 Pact allows you to set the number of days that you prefer to work out per week, and then you wager how much you would want to pay for every missed workout day. The lowest amount you can wager is five dollars. I would tell you the max amount you can wager, but the way my wallet is set up, I can't even ingest that kind of negative energy.
After you set your pact, you connect your bank account, PayPal, or credit card to your Pact account, so they can add money to your account for the weeks you meet your fitness goals, and deduct money from your account for every missed gym day. This is where the psychological warfare gets real. Nothing in this world is more nerve-wracking than realizing that you're going to lose some money, I don't care what the reason is. Psychologically, this app had me doing what I should have been doing all along - rearranging my schedule to get in a good workout.
Workout Log #1 (Nov. 2): It hurts to sit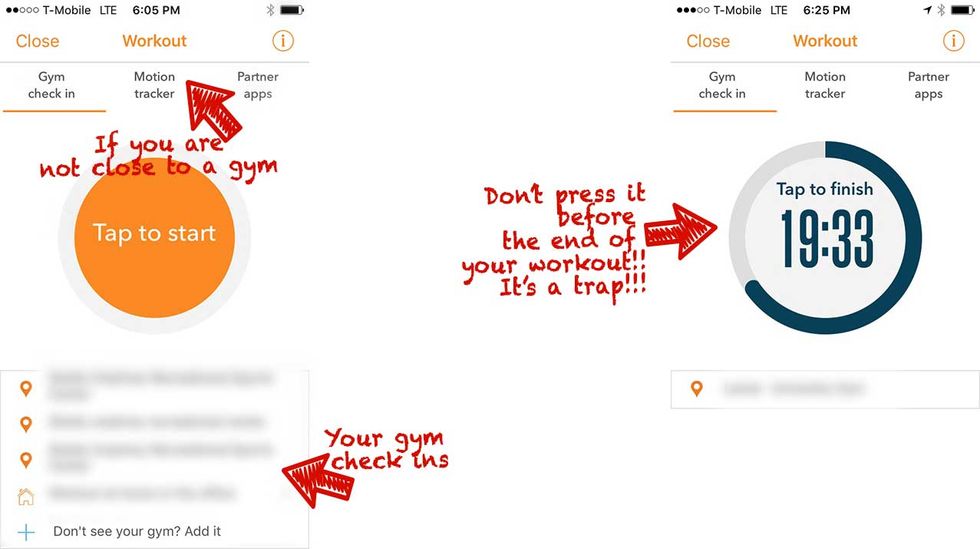 Pact tracks your location via GPS, so you check in before every workout. The downside is that if you decide to leave your workout early, it will count as a missed day. I figured that if I had to pee, I had better hold it. I'm not losing my little five dollars.
After I finished my run/walk on the track (which is next door to a college gym in my neighborhood), I had a little trouble walking, sitting, and breathing in general. I ran my tail around the track slower than a snail passing through molasses. But I finished. Yay me. Now if only I could sit down comfortably, because my butt really hurts.
Workout Log #2 (Nov. 4): Thank God for Future and Trap Music
I could barely walk yesterday, and I asked my husband to please oblige me the favor of rubbing my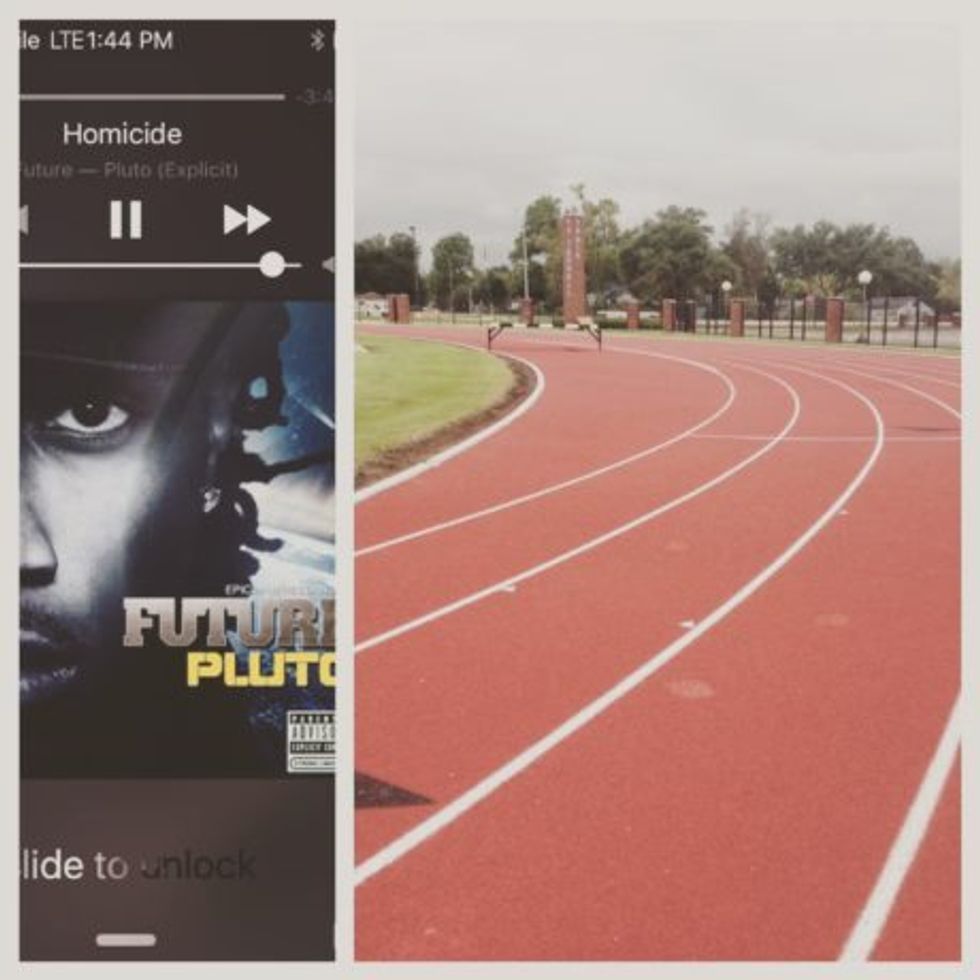 butt so that I could sit on it comfortably. Even an Epsom Salt bath did no justice for my sore muscles.
But today, Future's Pandora Station made it easier to ignore the pain in my ass. Fortunately for me, when his songs are played back-to-back, it sounds like one continuous track, which makes it easier for me to get into the rhythm of running. Nothing says, "I'm going to murder this workout" like a trap song about how much jewelry I could possibly have by serving cane. That is until I stop working out. Then I feel bad for listening to the slow, musical destruction of Black neighborhoods. As you can see, his station conflicts me, but it serves a purpose. #ThankGodForTrapMusic
Workout Log #3 (Nov. 6): Cramps, ugh!
I hate, hate, hate working out while I'm on my menstrual cycle. But I did it anyway. Why? Because I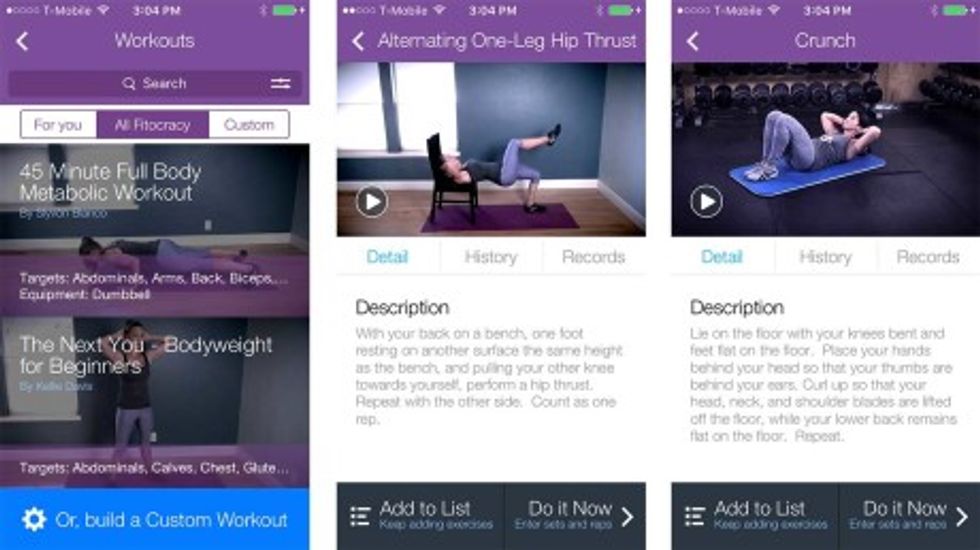 have the heart of a lion, and I'm scared of losing money.
But at the time, I didn't believe this with my heart. I was feeling so lazy and sore, that I started crying like a little punk because I thought I was weak.
So I started giving myself a stern pep talk, singing military cadence songs, and got my butt up and out the door to workout. I told you - I have the heart of a lion.
Instead of doing a bunch of running on the track, I decided to turn on the Pact app to time my workout, and use the Fitocracy app to do 30 minutes of body weight workouts.
The great thing about this app is that I can do one or more workout routines from their database, or I can make up my own workout. The squats really helped to ease my cramps, and I ended up leaving the track feeling good, instead beat down and lazy.
Workout Log #4 (Nov. 8): I'm in my zone
Today, I felt a little better about working out, which made my workout go a whole lot quicker. I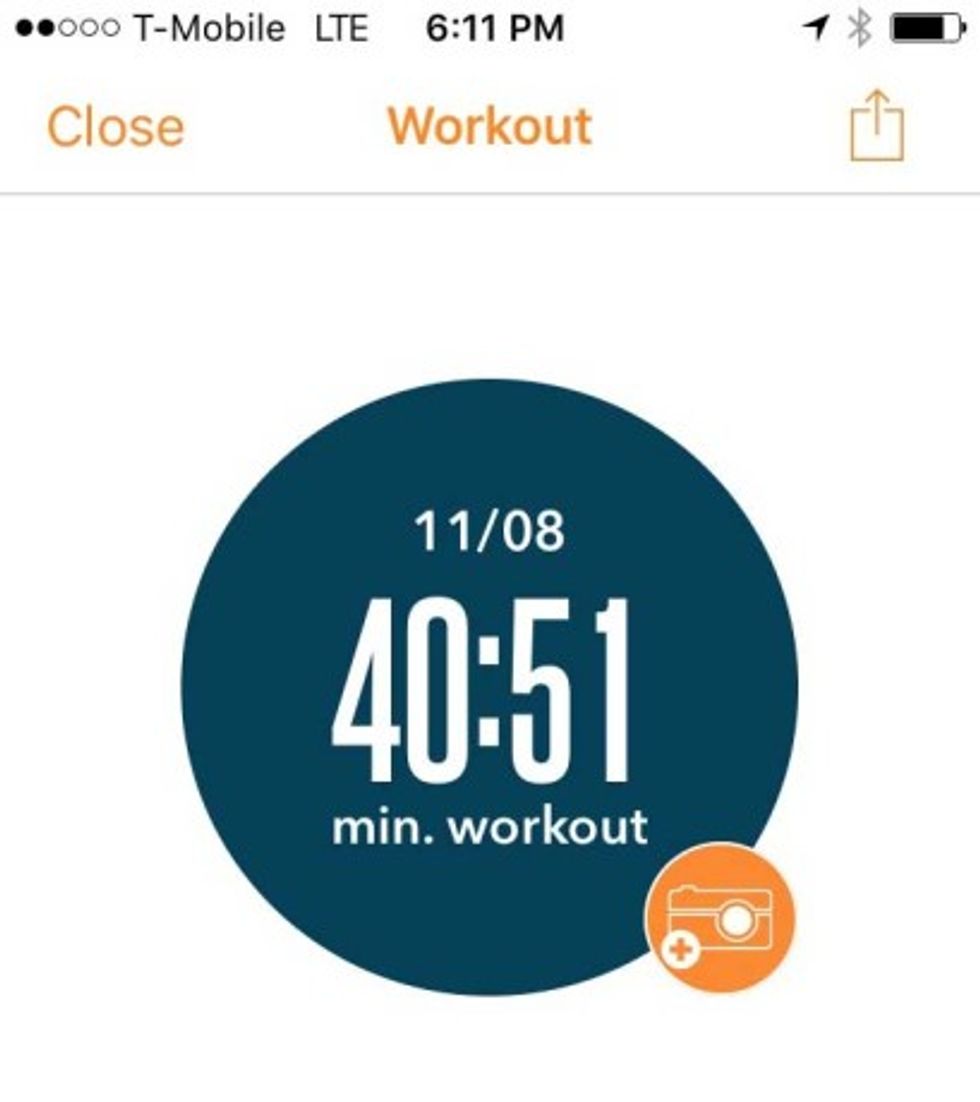 found that the mental benefits of my workout far exceeded the mental block that I had earlier this week. I even ran a little faster, woot!
This time, I used all three apps which kept me in a good zone. I felt good, strong, and ready to go again. At the end of the day, that's what counts.
My verdict
The good thing about Pact is that you can use partner apps, like MyFitnessPal, MapMyFitness, Fitbit, and Step Tracker with it. So if you're going on an extra long walk, say around the mall or at Disney, you can connect your partner apps to Pact, to track your exercise.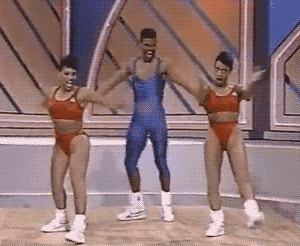 Me after my workouts
You should also give yourself a little wiggle room, in case you can't work out for the days that you've set per week. What's great is that you can temporarily pause your pact, in case you're not able to fulfill your weekly commitment. Yes, it's considered cheating, but life happens.
If you want to know more about Pact, check out this review by two doctors who used Pact over the course of two years. They still swear by it.
With the combination of Fitocracy, Pact, and the soundtrack of Pandora, you're bound to get a good start with your workout plan. You don't have to use it forever, but if these three apps can get me off of the couch (and remember, I cried because I'm lazy), it's bound to help anyone else who needs that extra push.
Have you tried Pact or Fitcoracy? What do you think about them?