"Don't forget to thank your Cookie on this historic occasion!"
---
Cookie Lyon once said this in Season 1 of the hit Fox Drama Empire as she interrupted her ex-husband Lucious' speech about the company's IPO plans. Since Cookie said these words, which probably made audiences fall even more in love with her sauciness and quick wit, actress Taraji Henson, who portrays Cookie, has absorbed a lot of awards and recognition.
[Related Post: Taraji P. Henson Moved To LA At Age 26 With $700 And Her Son, Now Look!]
But it seems like it's Cookie's makeup and fashions that keeps audiences tuned in to the weekly television drama. That's why it was a treat to see Taraji and her long-time makeup artist on and off-screen, Ashunta Sheriff, grace the cover of The Hollywood Reporter's Beauty Issue.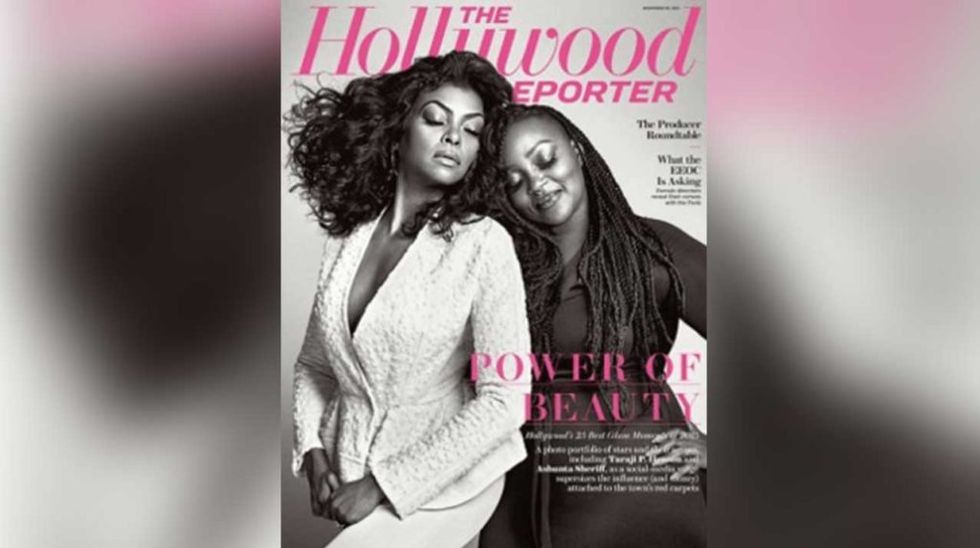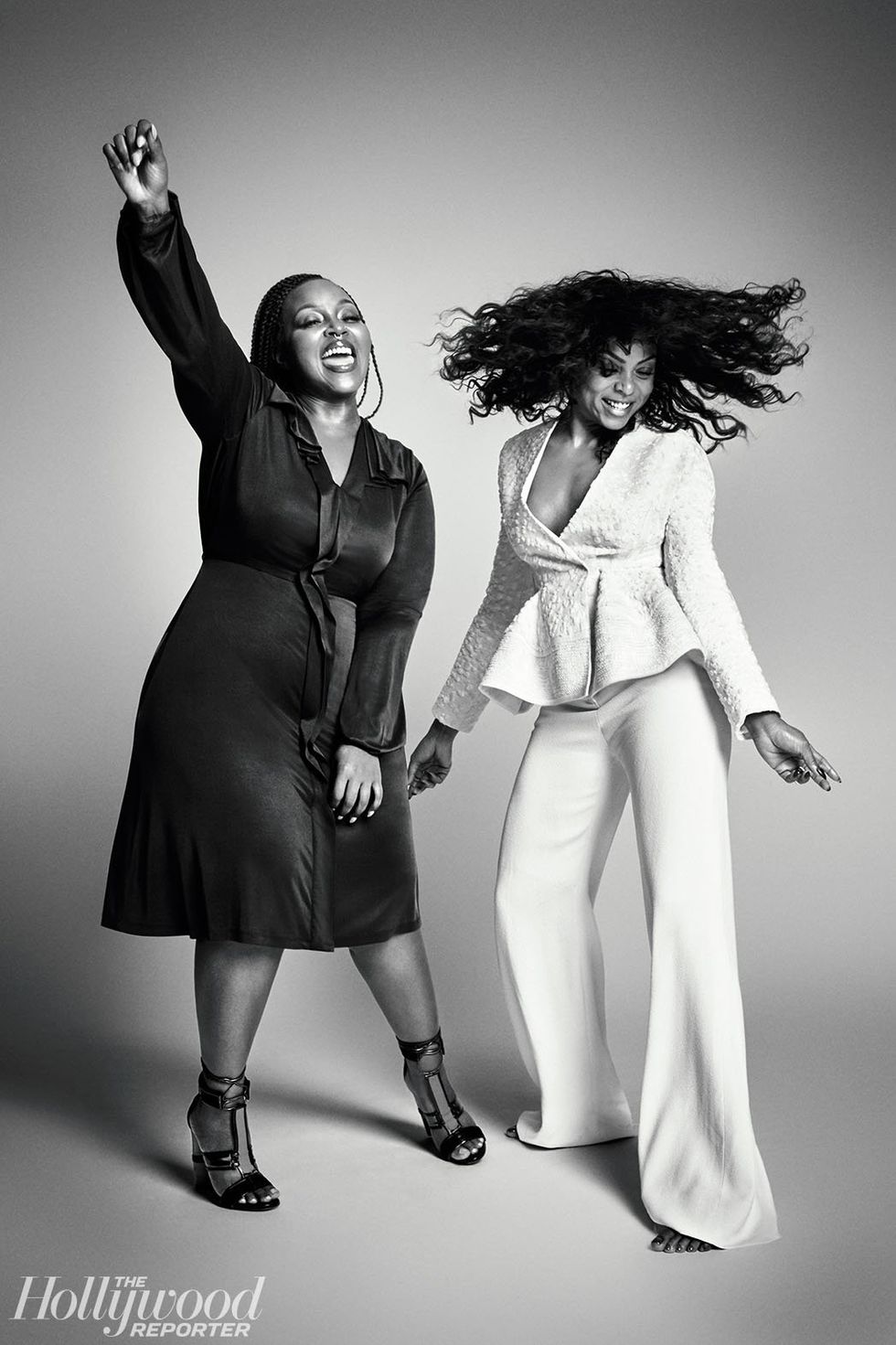 Credit: The Hollywood Reporter/David Needleman
In the issue, which also features Reese Witherspoon, Kirsten Dunst, Dakota Johnson, Elizabeth Olson, and Lupita N'yongo, Ashaunta and Taraji dished on everything from how they met to the Taraji's look on and off set.
On how Ashaunta and Taraji started working together
Ashaunta: We met when I was working on a movie called Smoking Aces, and I was there with an actress who was starring with her in the movie.

Taraji: Alicia Keys

Ashaunta: She brought me in as her makeup artist and I met Taraji.

Taraji: We were friends for years, and I just started using her, and now she belongs to me. Exclusively, and she can't work for anybody else; it's in her contract, or she's gonna come up missing.

On Taraji's favorite red carpet look? 

Taraji: I guess it would have to be the last Emmy's that I went to. I just felt like that was one of those looks that just came all together. Alexander Wang made that dress exclusively for me. I love the makeup, I love the hair, I just loved the whole look that night. I felt incredible.

On how Taraji's look differs from Cookie's? 

Ashauntae: On Empire, shimmer is band, so the glow that I like to normally do, I can't touch that at all. It would be more exploratory in her life than we are with Cookie. Cookie has a few lipstick colors and one basic lash, and we keep it like that, because she's a character and that works for her character.

Taraji: I try to stay as far as Cookie as possible when I'm on the red carpet. I like to be too "watchy." I have enough of Cookie.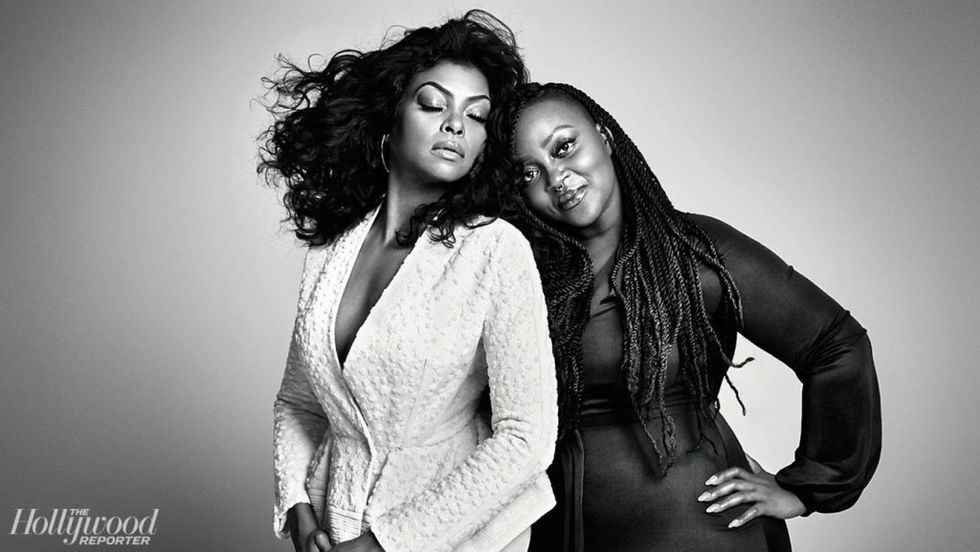 Ashaunta also chatted up Cookie's on-screen looks, and her color pallets of choice.
"Cookie has a few lipstick colors and one basic lash, and we keep it like that because that works for her character. 

Taraji

 is many characters. Cookie is uninhibited, and that is giving women the courage to try new things. She isn't afraid of the trends, whether it's a dark plum or bright turquoise eye shadow."
Earlier this year, Ashaunta chatted it up with Elle Magazine about show she got Taraji's skin to look so flawless every week. What Taraji uses is pretty cost effective.
She has beautiful skin naturally so I just use a ProActiv scrub and Dr. Murad Anti Age Serum. Jergens Shea Butter Lotion gives her skin an amazing glow. And she loves Olay Oil Free Makeup remover wipes to clean off makeup followed by Dior cream cleaner wash.
Catch their full interview below and on thehollywoodreporter.com, and check out some of Cookie's best makeup looks in our gallery.
What was your favorite look?