Have you ever thought about how powerful your hands were? They express concern when they touch the foreheads of our loved ones who are sick. Hands can connect two souls when your significant other wants to pledge their life to you. When we hold the hands of our dying loved ones, a simple hand squeeze shows how strong we are trying to be as they face their final hours.
---
I never realized that it was compassion, an inherent quality that everyone is born with, is what makes your hands have so much power. Buddhist roshi Joan Halifax says that compassion is the, "Ability to see into the nature of suffering."
So imagine how I felt when I read a story about how two women were united by two separate and compassionate acts. Both women understood suffering, and both women allowed compassion to be their greatest guide.
One of the women is Oprah. She is rich, and often makes her unwanted or used clothing, shoes, and accessories available at charity sales. Although she's incredibly successful, Oprah is known for being a compassionate woman, and offering her clothing to charity was just a small act, in comparison to the many others she was known for.
About 20 years ago, a Philadelphia native by the name of Joni Jacques happened to attend a charity sale that offered Oprah's clothes. Although she was suffering financially and having trouble finding a job, she bought the cheapest item she could find, which was a pair of shoes in a size 10.  Although she wore a size 7, and the shoes were way too big for her to wear them, she knew the purchase was special.
One day, as she was experiencing financial issues as well as problems in her relationship and a sick grandmother --Joni began praying.  "There was a lot of stuff on me, and I felt like it was on me and nobody but me," she said later during an interview.
As she was asking God for guidance, she heard a voice that said, "Stand in the shoes."  So she did, and she said that it felt like the weight of the world suddenly fell off of her.  Eventually, she wrote a letter to Oprah, thanking her for the compassionate act of selling her shoes for charity, and years later she had the opportunity to meet the media mogul face-to-face.
During a 1997 taping of her show, Oprah was able to reveal to her audience that of the many stories she heard over the years, it was the shoe lady's story that brought her to tears each time.  Joni held back tears as she told the story: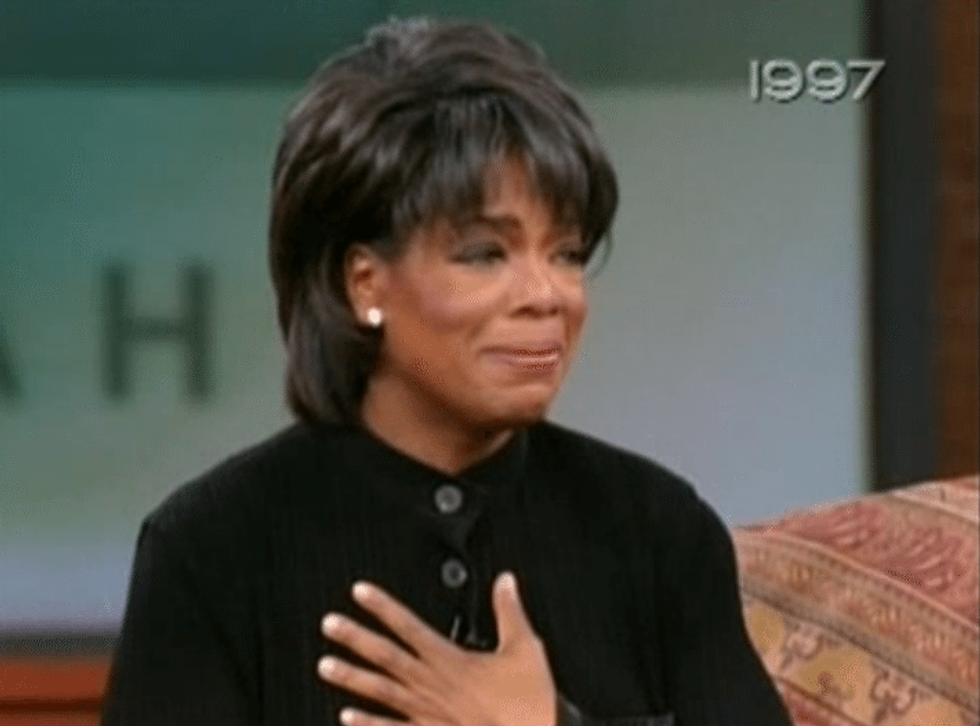 "When I got really, really depressed, and I couldn't find anybody to talk to, I took the shoes out and I..." Jacques trailed off, as she was overwhelmed with emotion.
"...stood in my shoes," Oprah finished. "To make herself feel better, she would stand in my shoes. And now she says she doesn't have to stand in the shoes as much because she's standing on her own."
Not many eyes were dry in the audience that day. Even Oprah was teary eyed.
On the 25th Anniversary special of The Oprah Show, Lady O expressed that Joni's story is an example of what success really means to her:
"Just the idea that someone would stand in your shoes, and feel strengthened is a reason to be alive. It is a reason to be alive and a reason to have lived. That to me is the definition of success. That someone can take what you have to offer, and allow that to move them, forward, higher and to be stronger in their own being.  THAT's success. That is it. That's why you live."
Almost two decades later, Oprah: Where Are They Now? recently caught up with Joni, who talked about how her life has completely transformed since she stood in Oprah's shoes. Since her life changing moment, she has become a college grad, works with special needs children, and she is the author of a fiction novel called Record Paradise.
Today, Oprah is still inspired by how a pair of her shoes was able to change one woman's life.  In fact, Joni keeps a constant reminder of how they were bonded by compassion very close to her.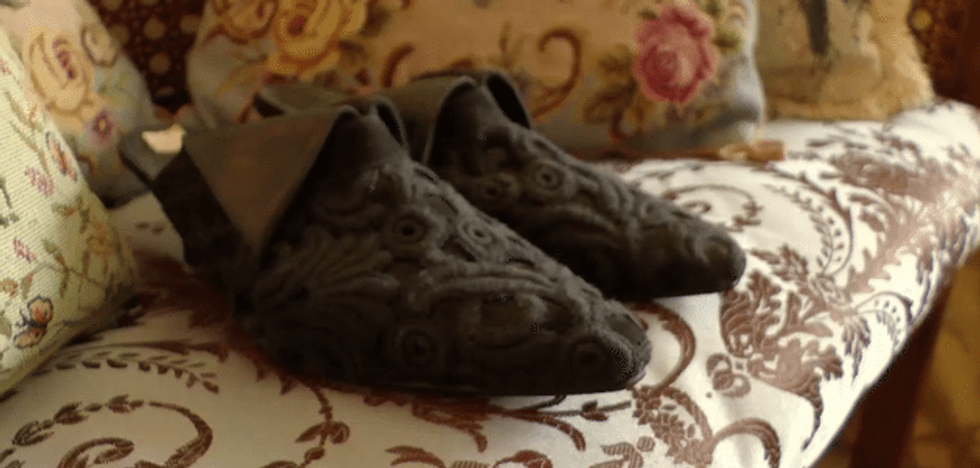 "When I get up in the morning, I see them," Joni said as she showed Oprah's camera crew the shoes she purchased more than 20 years ago in her room. "That's my little pop of inspiration. It makes me stand taller, and taller every single day."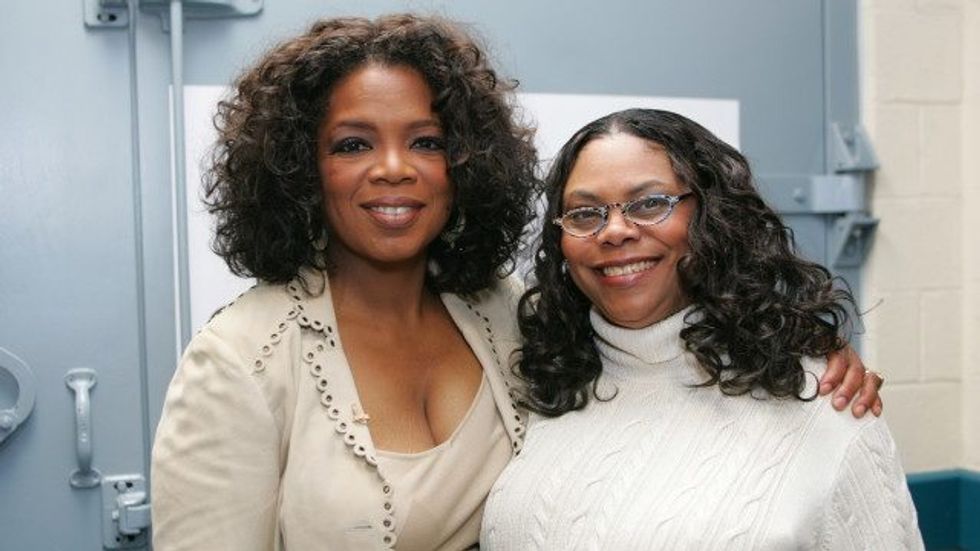 Incredible!