It's one thing to be stabbed in the back by someone you love in private, but it's another story altogether when somebody you've trusted betrays you in front of everyone. Dr. Jackie Walters recently opened up on an episode of Kandi Koated Nights about how her husband's public infidelity drove her to think thoughts most women can understand: how she could just kill a man (word to Cypress Hill).
---
The Married To The Medicine star said that the was blindsided by the cheating allegations made against her husband last April, and found out about his affair via the internet just like everyone else. Although most of us would have commenced in taking off our earrings and greasing our knuckles with Vaseline for a for a well-deserved one-on-one, Jackie had to keep it classy to maintain her professional reputation.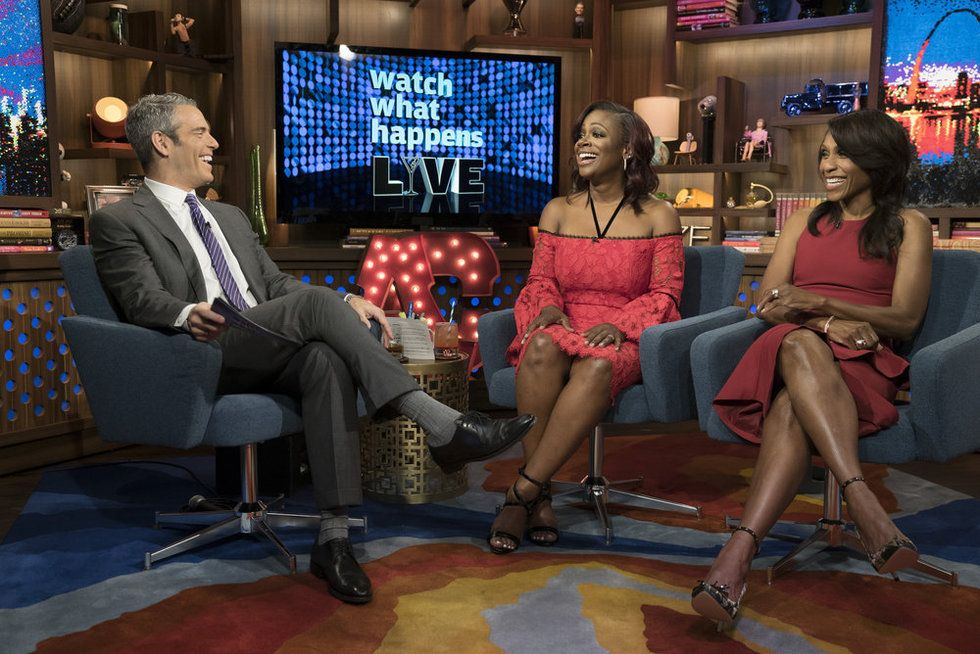 www.talkingwithtami.com
"Initially for me, I felt homicidal. When you're seeing patients and you're walking into an exam room and you find out on an iPad that your husband's name is on the blog, you still take care of the patient if you're like me and you do what you got to do and you go, 'Okay,'. You're traumatized initially but I think as a professional, you got to keep doin' what you got to do."
As women of color in the corporate or professional world, it's important that we always wear our best face. Even if that means suffering in silence as your entire world implodes around you. She said:
"The last thing you want me to do in mid-stream, having surgery or taking care of you is to deal with my own personal problems. That's part of being a doctor, you sacrifice you."
Last November, the 54-year-old OBGYN said that her biggest challenge was overcoming her internal battle between finding the courage to forgive but having the freedom not to. She told People:
"Whether you stay with the person or not, you still have to walk in forgiveness. It doesn't always end in saving the relationship. I think unforgiveness is poison to me and not to the person. It takes a lot of work … and sometimes it doesn't work."
Jackie has lived through a series of trauma and done so all in the public eye. The two-time breast cancer survivor said that even after a miscarriage and bearing the weight of her estranged husband's infidelity, she can find power in her own choices. One of which included sending off divorce papers less than a week after she discovered rumors of cheating.
"I have refused to own any rights to that choice that Curtis made. I firmly think infidelity damages a relationship because there are a host of conditions and qualifications and considerations that you have to go through and ask, 'What is it that got my significant other to that place?' So I own none of it. Infidelity to me is a choice. I cannot make you make a choice. You choose to respond, nobody made you respond that way."
To watch the full episode, click here.
Featured image via BravoTV