How long should you wait before getting engaged again? For singer/songwriter Ne-Yo, who hopped the broom this weekend with his model fiancee Crystal Renay, about two years.
---
The R&B star married his soul mate this past weekend in Los Angeles, and the new dynamic duo plan on making this union last. Especially Ne-Yo, who tells People,
"This is big for me. I'm not doing this again, so I'm happy that my family and friends are able to be there to share this moment with us," says NE-YO. "We're human being, so we're gonna bump heads on different things, but we've agreed that this is gonna be a marriage that lasts."
He also reveals that he knew Crystal Renay was the one from the moment they first met:
I kind of knew right away," he told People. "From that first encounter, I knew there was something different about her, something special.
Last year, there was a bit of controversy when singer Ed Sheeran let the cat out of the bag that Ne-Yo may have already been married. Mostly because the star had announced he was going to marry his model girlfriend Crystal Renay shortly after he announced his break-up from his ex-fiancee, Monyetta Shaw.
What made his union even more conflicting to his fans was Monyetta appearing on a reality show and stating that she had her tubes tied for Ne-Yo after the former couple agreed to not have any more children after their second child Madison Grace was born.
Unfortunately, Ne-Yo's two children did not make the wedding, however, it was not out of spite on Monyetta's part who explained that the kids had prior obligations in the form of school visits:
"Not that it's anyone's business I have a few secs to entertain since we are all done with these school visits for today ... Any involved parent in search for the best school for their children knows how important this process is & I don't take it lightly. It's a very long process & we are at the end which is the kids observation at schools."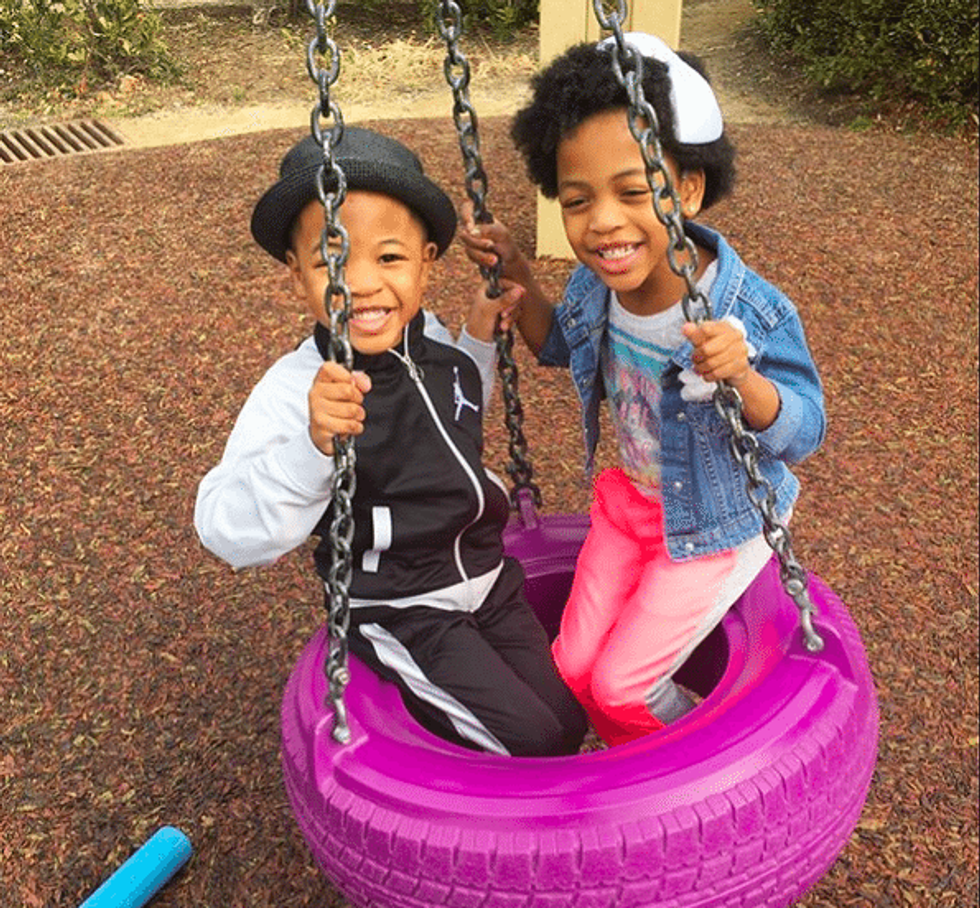 Meanwhile, the recent union poses the question of how long someone should wait to propose again after a failed engagement? Last year, Ne-Yo revealed to xoNecole:
I was kind of notorious for jumping out of one relationship and jumping into another one. So that didn't allow me to heal from the previous relationships.

There were things that Mo wanted from me, things that Mo deserved from me, I'll say, that I just wasn't prepared to give her. So we separated.

When we separated, I took some time before I jumped into another relationship. On purpose. I took a whole year and a half, to just be single and be that and try to heal or whatever and not make the same mistake over and over again. And then once I felt like I'd grown, that's when Crystal Renay came into my life.
In other words, it all depends on the time it takes to heal and work on yourself.
Congrats to the happy couple!
Let us know what you think in the comments about how long a person should wait before getting engaged again or remarrying?