Kerry Washington may not have ever experienced domestic violence, but that doesn't mean she can't use her voice or her celebrity powers to continue the conversation–especially when it's a subject that's been hushed for too long.
---
The face of Scandal has partnered up with the Allstate Foundation once again, just in time for Domestic Violence Awareness Month, to encourage women to speak up about both the abuse and the financial burdens that come about in abusive relationships. In a collaborative design effort with Dee Ocleppo, Kerry Washington assisted in creating the 2016 Purple Purse for Allstate's campaign, where the actress has also been appointed ambassador. This is the starlet's third time to take on a purse with the organization where she debuted her first chic bag 2 years ago.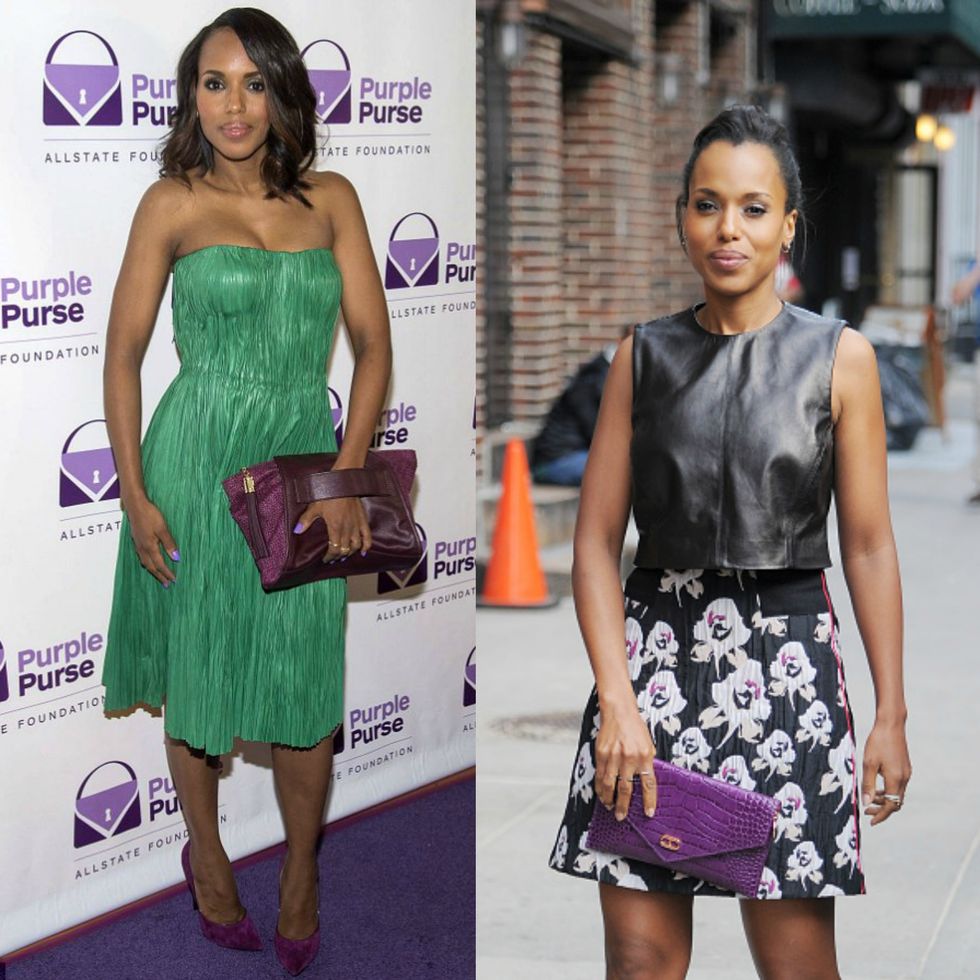 The significance of using a clutch as a conversation-starter on the topic stemmed from the impact of economic abuse on relationships and the need to put "financial control and freedom directly into [women's] hands." A 2009 national Allstate Foundation poll found over 75% of Americans believe the recession further strained domestic violence victims and survivors and 67% believe the poor economy caused an increase in domestic violence. They also reported "57% of cities cite domestic violence against women and children as top cause of homelessness."
Kerry Washington spoke her involvement in the major project and the empowerment behind the purse.
"Financial abuse is prevalent in 98% of the cases of domestic violence and the number one reason why women go back to abusers. These women don't feel like they can take care of themselves financially."
"Purple purse assists women in becoming financially independent and saves their lives and their families. I love being able to be part of that solution."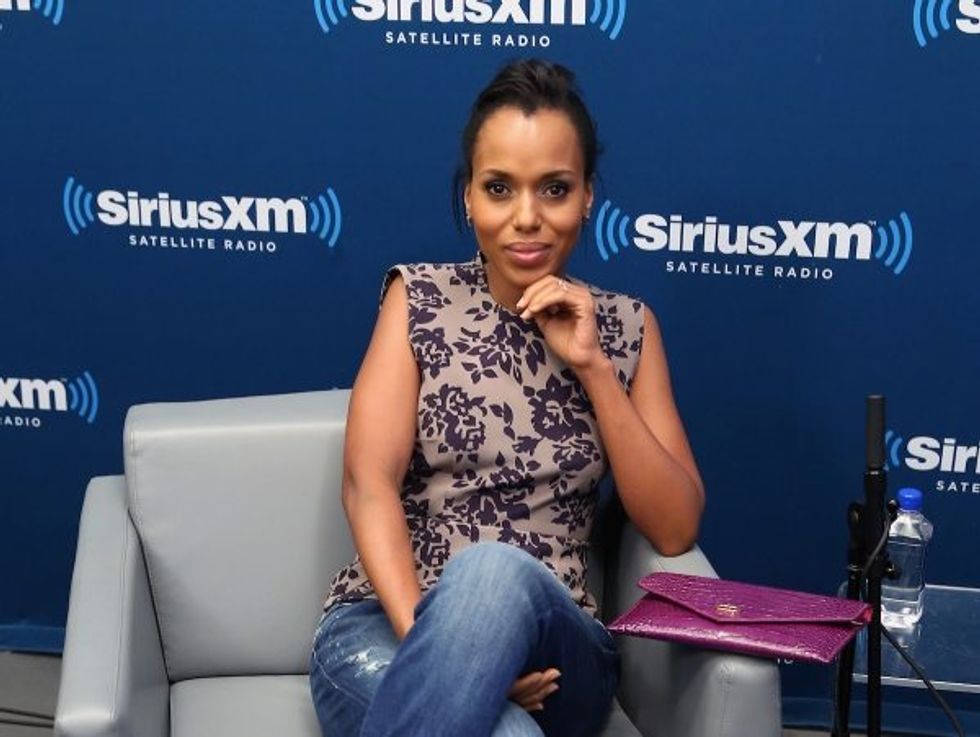 On why she chose a purse, the Emmy-nominated star mentioned the symbolism behind the fashion piece.
"A

 purse is where your financial well being lives. All of the things that are of value to you live in your purse, so it's kind of the perfect metaphor for this work."
Last year on the Purple Purse website, Allstate invited their users to experience how financial abuse keeps victims trapped through an interactive video -- and it was chilling.  The beginning of the visual started with the viewer hearing a glass shatter as she washes dishes and the screen asks:
You're a 33-year-old, stay-at-home mom, married since the summer after college.  In the past few years, financial troubles have pushed your husband's temper from jealous to controlling to physical. You no longer feel safe in your own home.

Do you want to stay or leave? 
The user was then navigated through steps she would take if she decides to leave, and a few issues she would encounter, such as not having the financial means to get out of the relationship. Do you call a friend? Turn to a family member? Run off to a hotel?

 
The video proved that although it's easy for bystanders to ask, "Why don't you leave?," many women may not have the financial means to do so. That is where the Purple Purse initiative comes in as it teaches women financial tools such as saving, debt management, and credit clean up.
Experience what it is like to go from victim to a survivor by watching the interactive video HERE
Proceeds going towards more than 160 domestic violence organizations across the nation and locally, these programs aim to provide life-changing services to survivors. And if the purse is too much for your wallet, Purple Purse is also selling awareness charms.
The charms serve as a symbol to show victims they are not alone, with a detachable card of a survivor's story.
Check out Kerry Washington's PSA on the making of the 2015 purple purse below and let us know ways you speak out against abuse amongst women. 
Are you a domestic violence survivor? What were some of the reasons you stayed? What gave you the strength to ultimately leave?