A year ago I didn't imagine that an Instagram post would capture the attention of Tyra Banks, and ultimately change my life.
It started out as just an ordinary day of me scouring my Instagram feed while lying across my bed. I came across a picture that Tyra posted with her usual charismatic facial expressions—the latest contorted into an over-dramatic scowl. It seems that she was a little bothered by aspiring models who would reach out to her for feedback on their selfies, but then would have their pages blocked to where only a friend request would allow her to see them. The caption read:
---
"This is my face when top model hopefuls ask me on Instagram do they have what it takes, but then I go to their profile and their page is private."
I mean seriously, why wouldn't you make your page public?!
I'm not sure what prompted me to respond, but I posted under her photo letting her know that my page wasn't private. Next thing I know I get a notification that Tyra had commented under one of my photos—one where I was in class with no makeup, a beanie covering my hair, and an oversized sweater—and she said,
"You got it boo. Face for days!!!"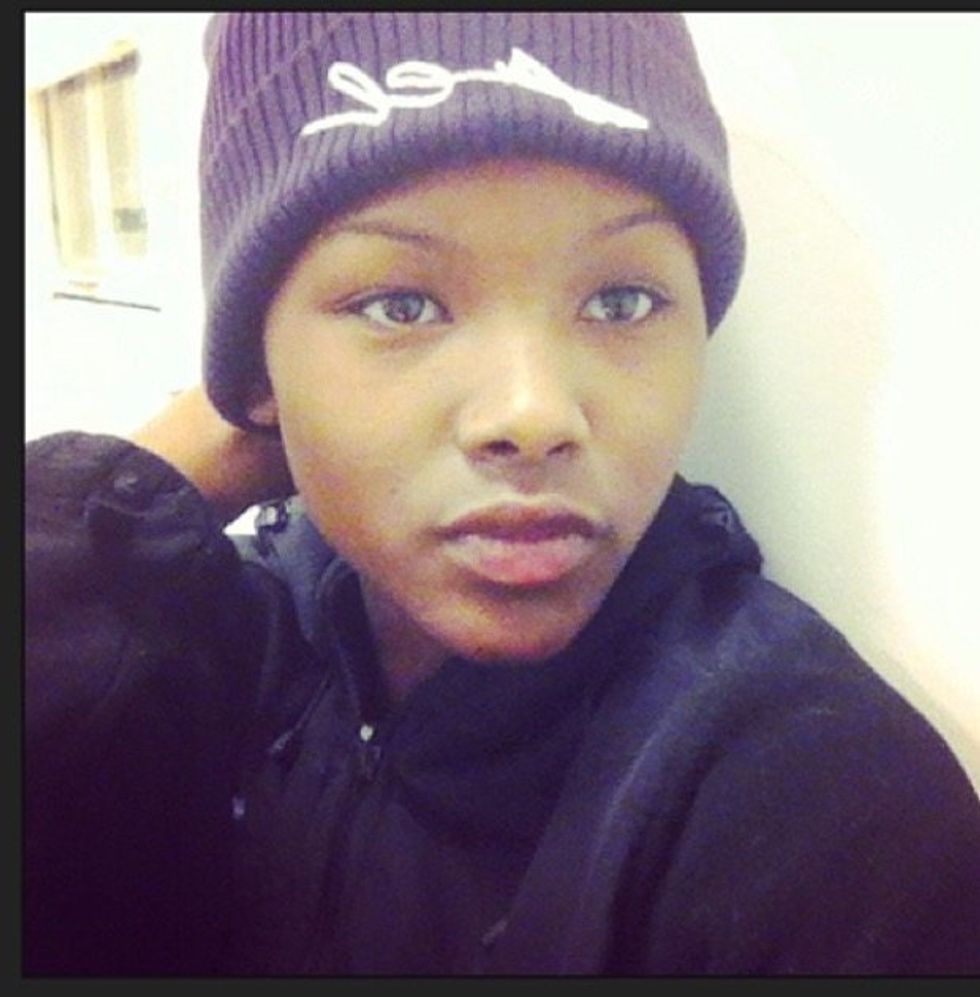 The Instagram photo that Tyra commented on!
Wow, I couldn't believe that Tyra Banks had commented on one of my photos!
As an aspiring model, Tyra Banks has always been a source of inspiration for me. Growing up in New Jersey I didn't have the best childhood. I was the second oldest of five to a single mother who was battling drugs. My dad lived in Jamaica, and I only saw him a few times throughout my life. Watching shows like America's Next Top Model was my way of escape, and more importantly, taught me that there was beauty in my imperfections as Tyra embraced models of all sizes, shapes, and races on each season of the show. It sparked my interest in embracing my own beauty, and at 11-years-old I knew that I wanted to be a model.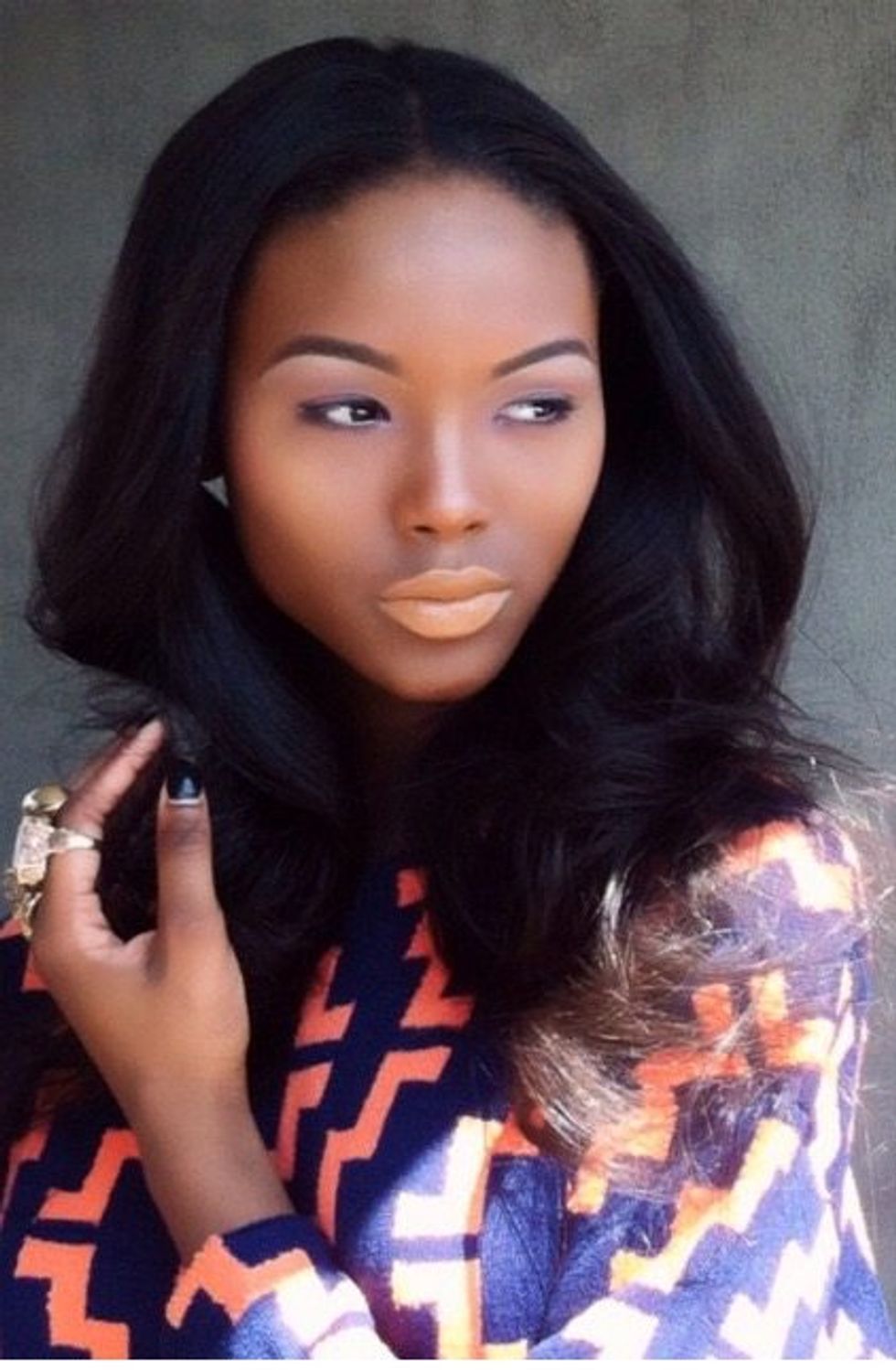 I also knew at a young age that if I wanted something, I would have to work for it. I started working at Wendy's when I was 14, and taking pictures to practice my poses. I've always been independent, and at 16 I made my first solo trip to New York City to look for modeling agencies. When I finally turned 18, I auditioned for ANTM, and although I wasn't selected, it never stopped me from pursuing my dream. Knowing my end goal and keeping a positive attitude kept me going, and I found that each year I would accomplish something better, which let me know that I wasn't wasting my time.
I didn't hear anything from Tyra for a year after that fateful day when she commented on my photo, but continued to post pictures to my Instagram whenever I would book a modeling gig, whether it was photos of me at a casting, getting my make-up done, or just a cute selfie to show that I could smize with the best of them! I would tag #TyraBanks in every photo, along with other popular hashtags such as #Photographer and #NewYorkCityModel, which helped to catch the attention of photographers wanting to work with me. I don't know what made me decide to do 30 hashtags on one photo, but I knew that whatever I was doing was working!
[Tweet "Knowing my end goal and keeping a positive attitude kept me going."]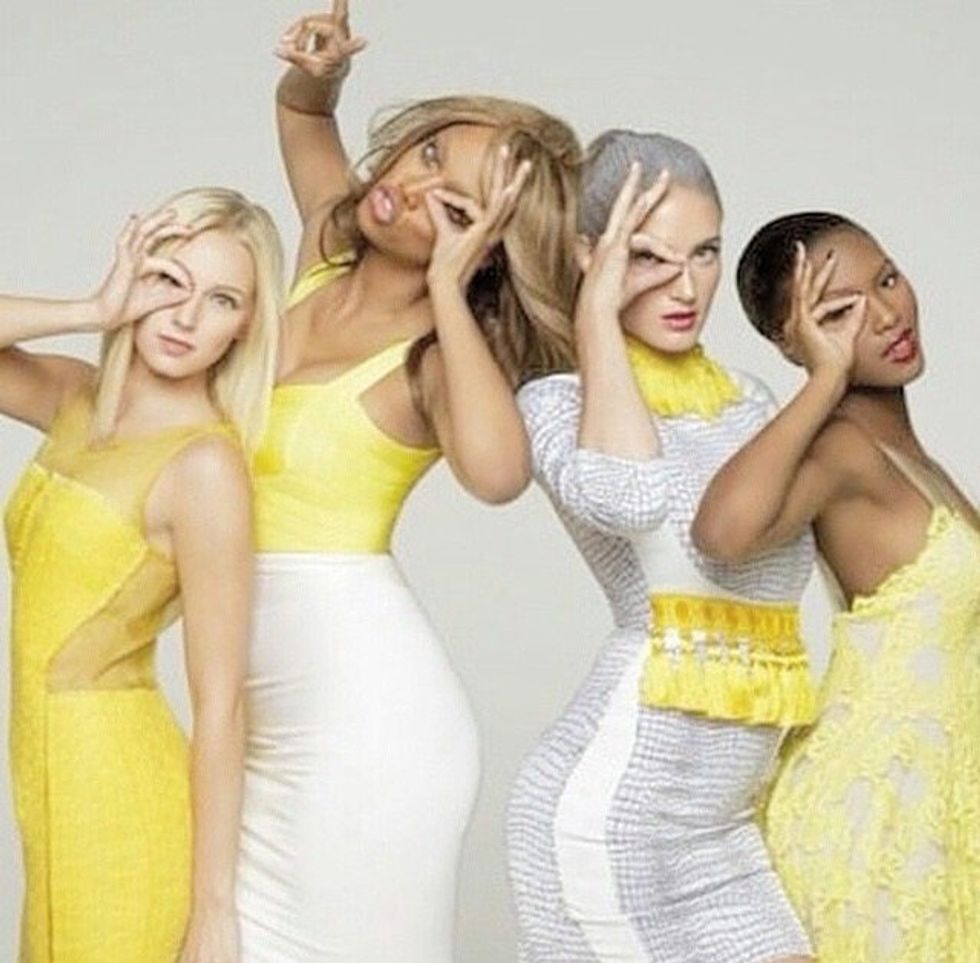 Then earlier this year I got a direct message from some unknown person claiming that they worked for Tyra and that they were working on a "secret beauty project" and wanted to know if I was in the LA area. I admit that it was a little sketchy, especially with there being so many scams out there now, but I didn't want to miss out on an amazing opportunity so I responded and found out that the shoot was in four days! I didn't have any money, but somehow I managed to scramble up enough to book a flight to Los Angeles, and I stayed with a girl who I had met while at the ANTM audition the previous year. Since the project was super exclusive, I had very limited details on what exactly it was, so when Tyra Banks walked by me on set, you can imagine my surprise! Here I was, just a petite model from New Jersey, finally meeting my idol and shooting for her new product line, TyraBeauty. To say it was a dream come true is an understatement.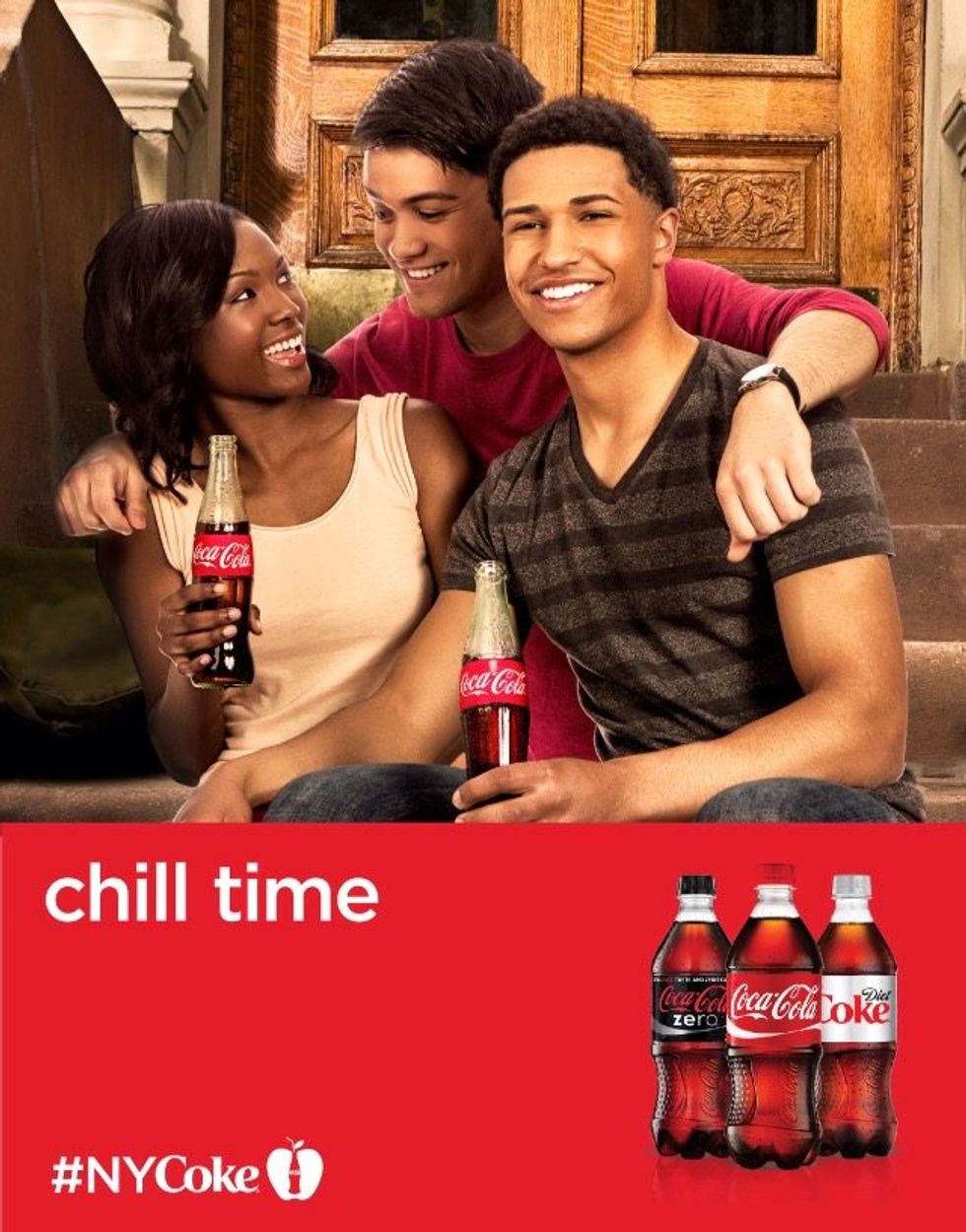 Coca-Cola Campaign
Working with TyraBeauty opened up so many doors for me once I got back home. I started booking larger campaigns such as Coca-Cola and Bobbi Brown, but I knew that being a petite model in New York City—the fashion capital—was only going to get me so far. I felt that doing commercial work in LA would open up more doors for me, and also would allow me to start working as an actress—another one of my dreams. I looked up the cost to ship my car and realized it would be cheaper to drive, and as a part-time employee at the Marriott I could use my hotel discount for a place to stay along the way. So I set a date to move out to LA, convinced a friend who was an aspiring personal trainer to move out there with me, and on October 22nd we put our clothes in vacuum-sealed bags and packed everything in my car and headed on a cross-country trip. It was a crazy ride! Complete with my car catching a flat tire and having to sleep in the hotel parking lot on the last day since we arrived too early for check-in. But it was all worth it.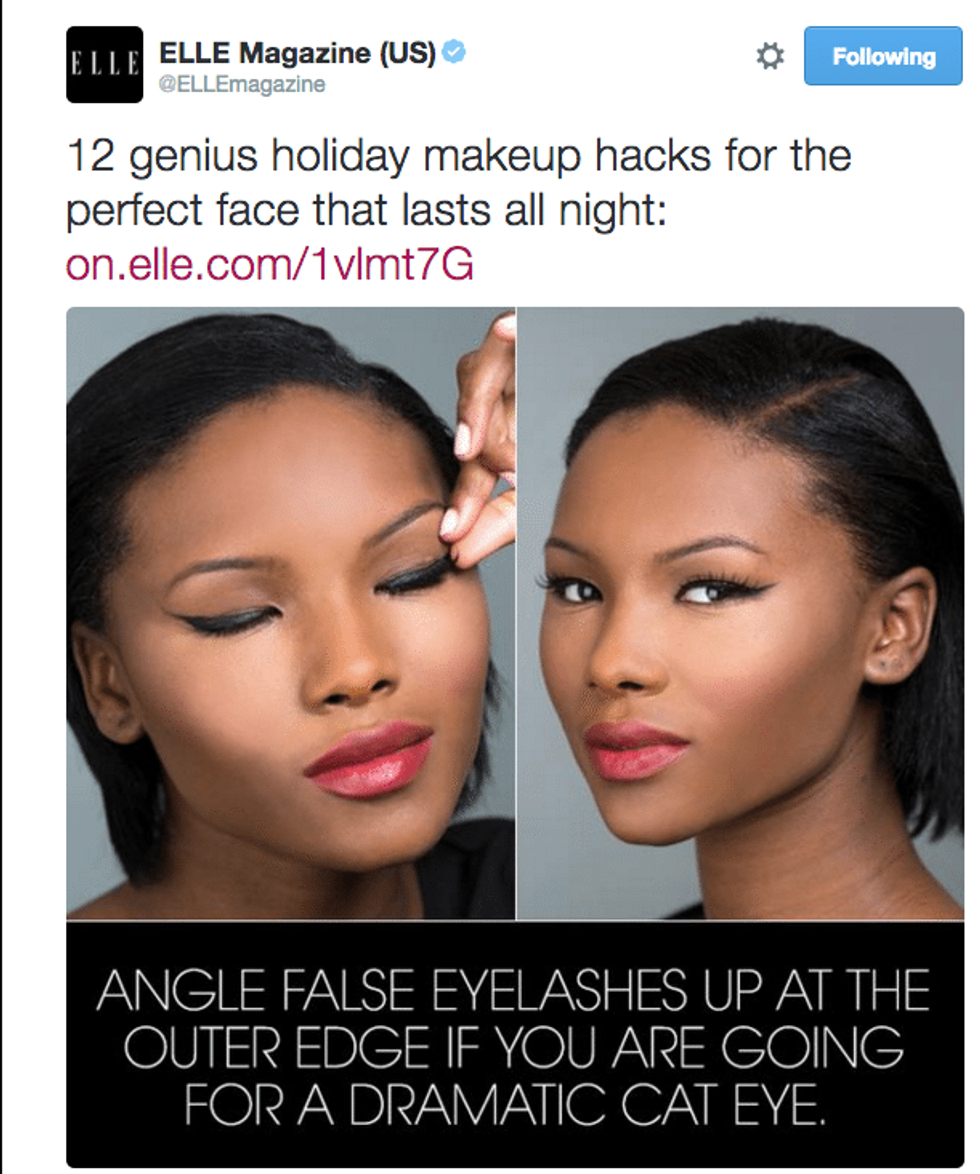 It's been almost three weeks since I moved to LA with little more than a few dollars and a dream, and it certainly hasn't been easy. My friend decided that she couldn't afford to stay out here and flew back home after two weeks. I'm still living out of a hotel, but waking up every day knowing that I am giving my all to something I truly believe in keeps me going.
Being out here alone can be tough sometimes, but I've also found a strong support system in the Every Blue Moon—a group started by rapper Wale that brings together creatives who are passionate about what they do, and we network together and build one another up. I love being a part of that because there are people out here who I don't know personally all my life, but we have so much in common and we're all supportive of each other.
[Tweet "Waking up every day knowing that I am giving my all to something I truly believe in keeps me going."]
Since I've been here I've reconnected with Tyra to let her know that I'm now in LA and can do more with TyraBeauty, and I'm taking private acting lessons as well. I continue to book national campaigns, and just recently signed to a commercial agency. Anything I make from my modeling gigs I literally invest right back into myself, and I'll still be broke, but I'm just investing into another thing that I want to do. I know my dream of being the Black Kate Moss—a well-known petite model who was discovered by Calvin Klein—is going to happen.
I hope to inspire other young models through my story, and that I am able to open doors for other petite models who have the drive and the look but maybe not the height, because we deserve an opportunity, too!
To my aspiring models, know that you're talented enough and that if you keep following your dreams, doors will open.
[Tweet "No successful person has ever said, "I just laid back and it was all just handed to me.""]
I believe if you truly follow your dreams, they will really come true.
Check out more of the poses I learned from Tyra below!
As told to Kiah McBride