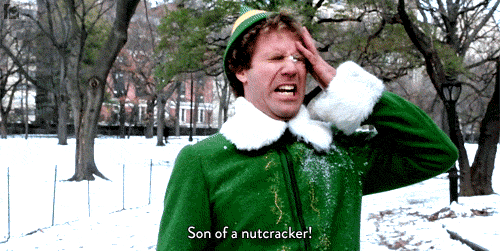 I love lipstick like anyone else. But the idea of actually going to purchase lipstick at a mall during the busy holiday season annoys the hell out of me. I can't stand crowds of people moving slowly through the mall, looking at the pretty decorations like zombies, and uber rude folks who take their micro aggressions out on you because it's Christmas time and they're pissed.
---
Plus, when I walk into a mall during the holidays, I already know what I want - a new berry-colored lipstick to try from either MAC or Sephora, and a red velvet cocoa from The Coffee Beanery.
But I can't reconcile with the crowds at the mall. So what is a girl to do when she has a family holiday function to attend, and she can't grab a cute lipstick at her usual spots, because malls suck during the holidays? She makes her own lipstick.
I made my own dark, berry colored lipstick using several products that I was going to purchase anyway, and it was super easy and fun. Seriously, it only takes you about 20 minutes to whip up. So if you're in a rush, and you can't run to the mall for your favorite lipstick, try out this DIY trick. It'll save you a ton of time.
What you'll need:
1. Empty lipstick tubes. You can wash your old lipstick tube out, and use it. Or you can purchase a really cute one from Amazon. They have really cute empty lip balm pots that you can use instead of tubes too. If you don't have time for all of that, use an empty bottle cap, or tupperware.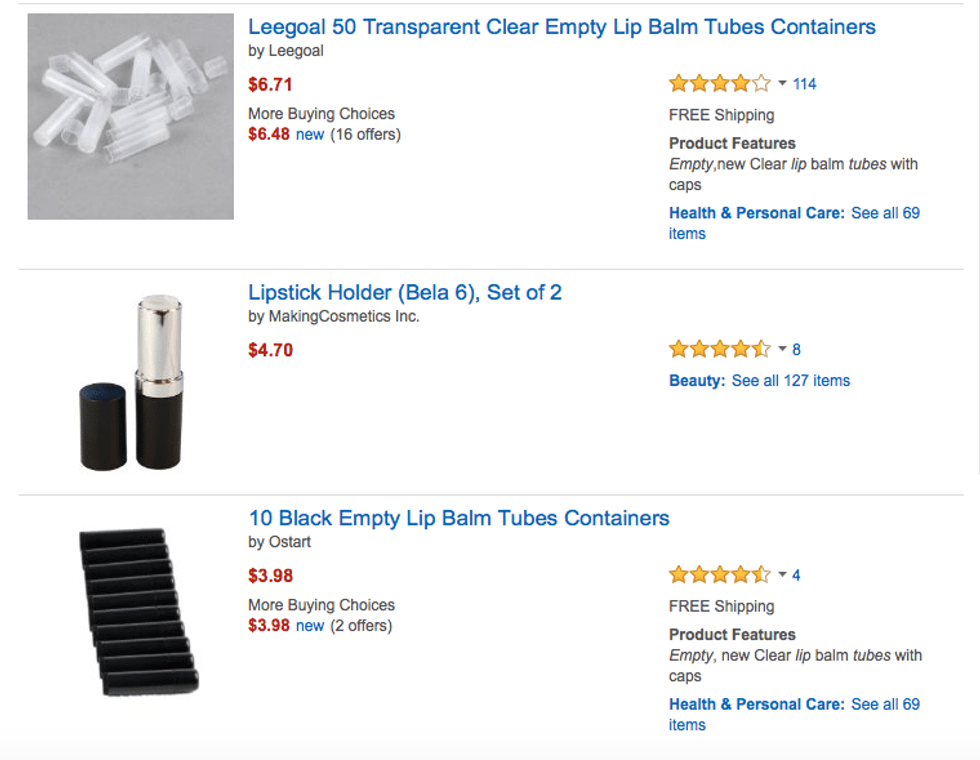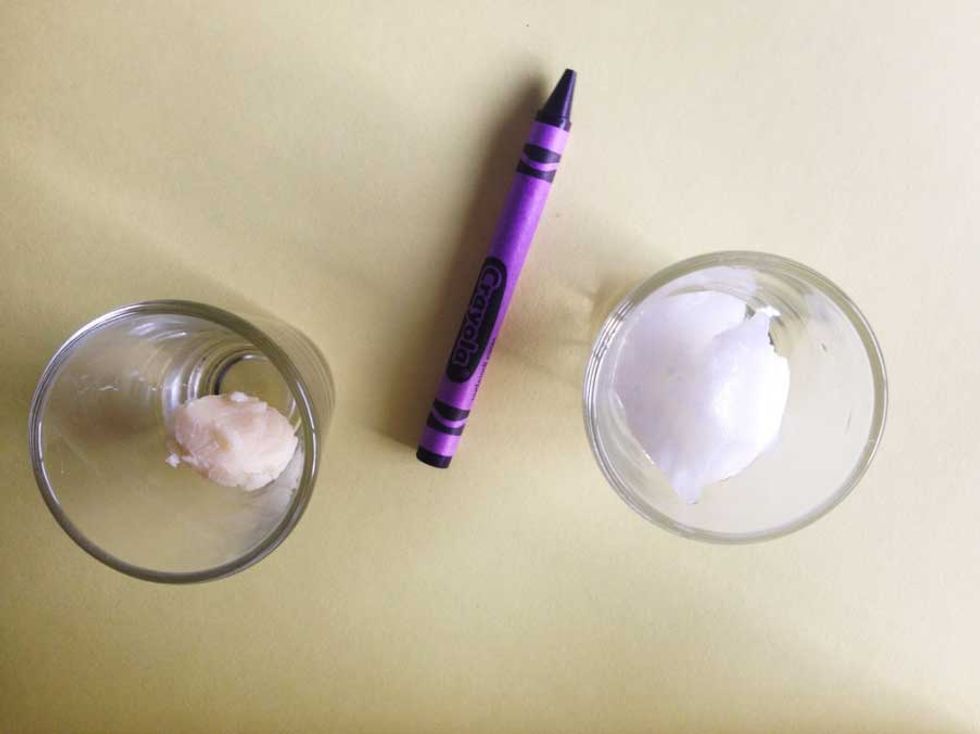 2. Coconut oil.  Because it's winter, and my lips are extra dry, I also used a little cocoa butter. But shea butter or mango butter are good to use too. 
3. A glass bowl. I used two shot glasses, because I knew that I didn't want to make too much product, and I would use the shot glasses long after I was finished making the lipstick. But that's just my preference.
4. Crayons. Yes, I used Crayola crayons for the color. If you're worried about safety, I'll address that in a bit. But stick with me during the tutorial.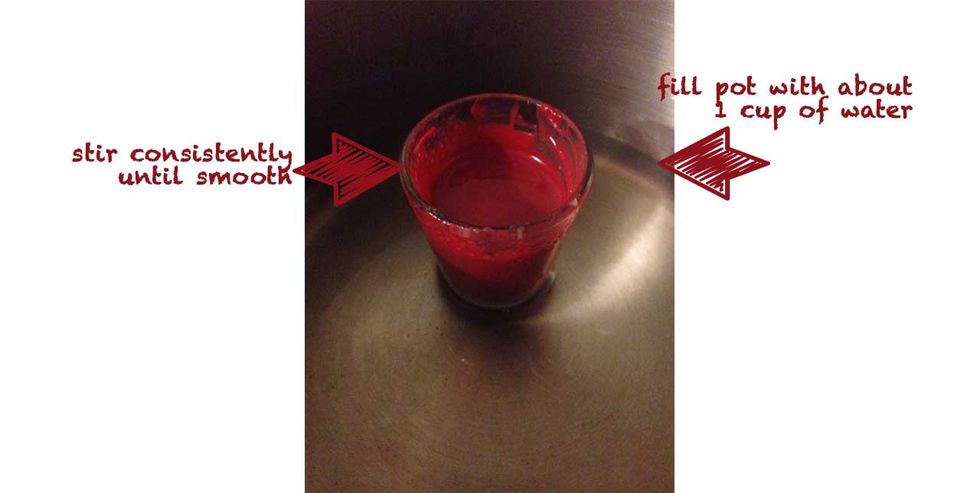 STEP 1: Fill a pot with 1 cut of water, and then put the pot on the stove on medium heat. Bring it to a boil.
STEP 2: Place the glass bowl (or in my case, the shot glass) inside the pot. Fill it with about 1/4 teaspoon of coconut oil, and about 1/8 teaspoon cocoa butter. If you noticed from the photo above, I used way too much cocoa butter, but it worked out in the end.
Also, take the paper off of your crayons, and place them in the bowl too.
STEP 3: As it melts, stir constantly with a chop stick, or a coffee stirrer, or an art spatula. Keep stirring until smooth.
STEP 4: Pour into your lipstick container.
STEP 5: Refrigerate 15 minutes, and then use away!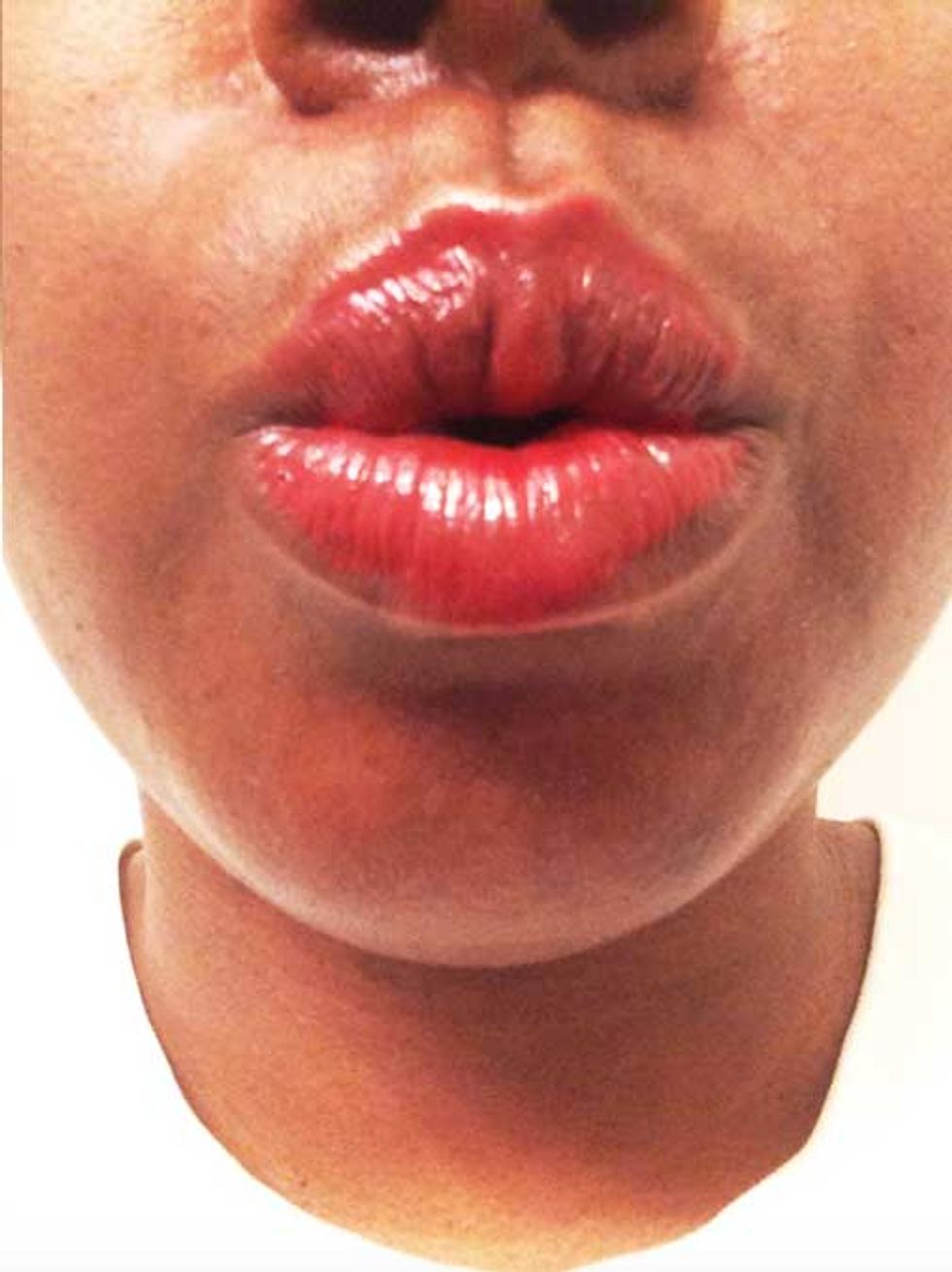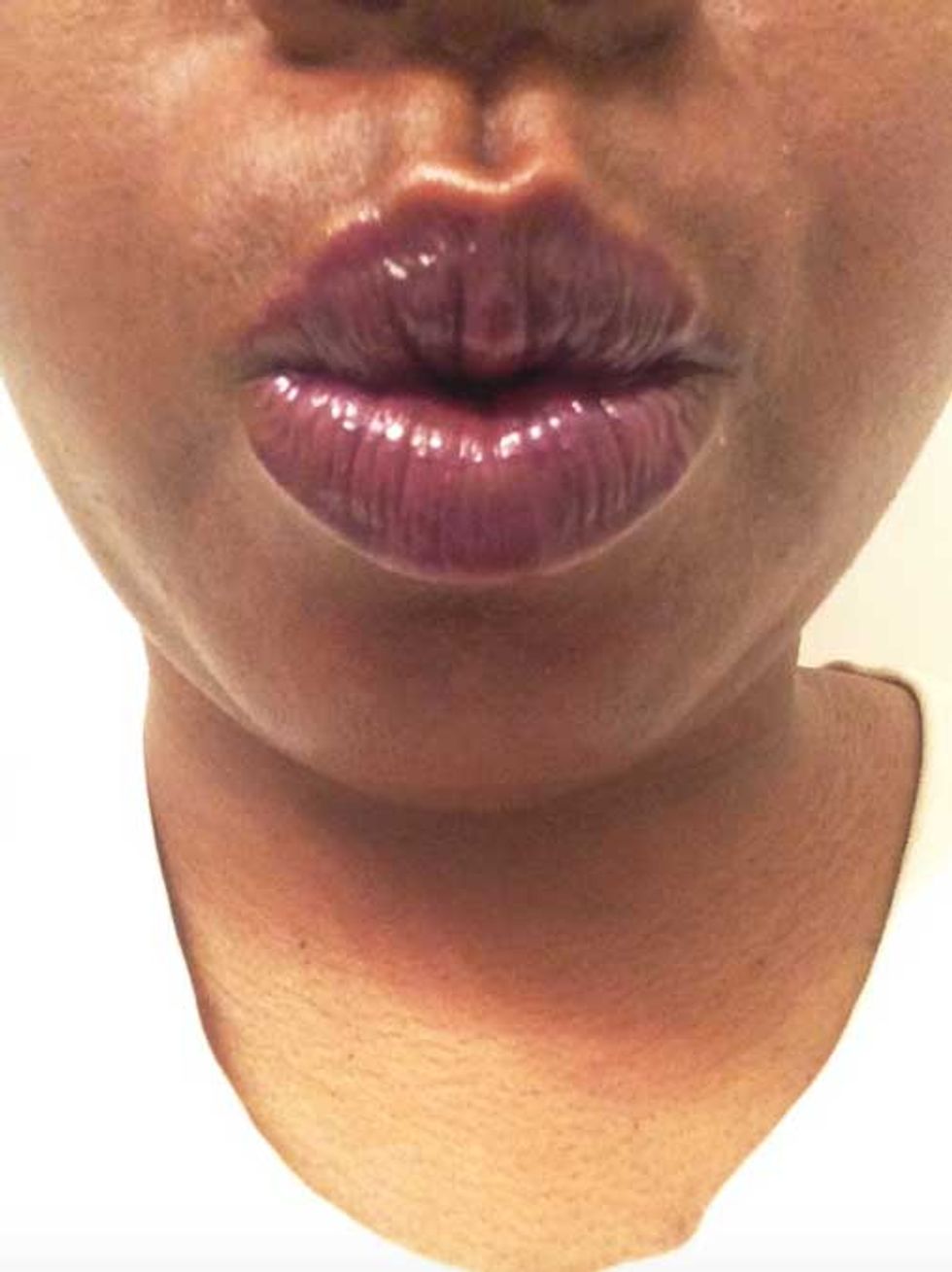 This was the softest lipstick I have ever used. I loved how it made my lips feel, and it lasted as long as any other lipstick that I have. I had no trouble with it, and I loved it.
What I also love about this recipe is that you can mix your colors. The red lipstick pictured above is the result of me mixing red and brown together. You can also mix light colors with darker colors to get some really cute results.
You can modify this recipe, if you're not cool with using crayons in your DIY lipstick. Momma Bee has several natural substitutes that you can switch with crayons:
For Red Hues: 1/8 teaspoon of beet root powder or 1 drop of natural red food coloring with no chemical additives. NOTE: Add these very slowly as a little goes a long way!
For Brown/Tan Hues: 1/4 teaspoon (or more for color) of organic cocoa powder, a tiny pinch of cinnamon or turmeric to get the shade you want
For a more Matte texture: 1/4 teaspoon bentonite clay– I use this with a color so it doesn't leave a white tint on the lips.
As far as wearing the crayon lippie, it does come with its share of warnings. Personally, I tested it on my hand for several days to make sure that I didn't have an allergic reaction, and I didn't have any troubles. But, you still shouldn't wear this every day. According to XOVain contributor Lauren,
The Consumer Products Safety Commission thoroughly regulates all children's products--of which Crayola crayons are included-–to ensure that they won't harm the children that inevitably eat the products. They ran tests under the assumption that a child would eat about one large crayon (or, in our case, about three lipsticks) a month, and determined that putting the cap on lead content at 100 parts per million was safe enough that a child wouldn't endanger themselves while eating crayons.

... Crayola crayons also have much lower lead levels in their product than the 100 parts per million threshold....However, as it's still higher than the FDA regulations for commercial lipstick, I still recommend that it not be worn on a daily basis. 
In other words, this tutorial will tide you over until you can hit the mall for your favorite lippie.
Either way, these DIY lipsticks would make very cute stocking stuffer ideas for your family. Or if you're in to Kwanzaa, this is definitely the gift idea you'd want to try. Take out the crayons, substitute them with beeswax, and throw in some vanilla and crushed peppermint for tasty chapstick gift.
There's so many ways to execute this tutorial, but this is the method I used. Check out his DIY tutorial to watch how you can make your own lipstick using the aluminum foil method below.