Last year, Hillary Clinton made headlines for becoming the first and only former First Lady to run for president and the first woman to advance so far in a presidential race. She's made an even bigger name for herself by managing to stay cool, calm, and collected despite the spew of insults that came her way in one of the most heated debates of our lifetime.
---
Although Hillary changed the history books with this past election, we cannot forget about the fearless and amazing women that first ran for POTUS decades ago. Throughout American history, there have been over 40 women that have ran for President of the United States, breaking down the traditional gender roles in our government, and proving that women can run the world and we aint sorry *cues Beyonce voice*.
As former presidential candidate Shirley Chisholm once said, "Women in this country must become revolutionaries. We must refuse to accept the old, the traditional roles and stereotypes…We must replace the old, negative thoughts about our femininity with positive thoughts and positive action affirming it, and more."
[Tweet "Women in this country must become revolutionaries. - Shirley Chisholm"]
Hillary is a perfect example of a woman that has refused to conform to traditional stereotypes and roles, and has decided to apply for a job that traditionally only men were deemed qualified for. But we cannot forget to pay homage to the women that ran before her. Here are 5 of my favorite women that have ran for president before Hillary Clinton.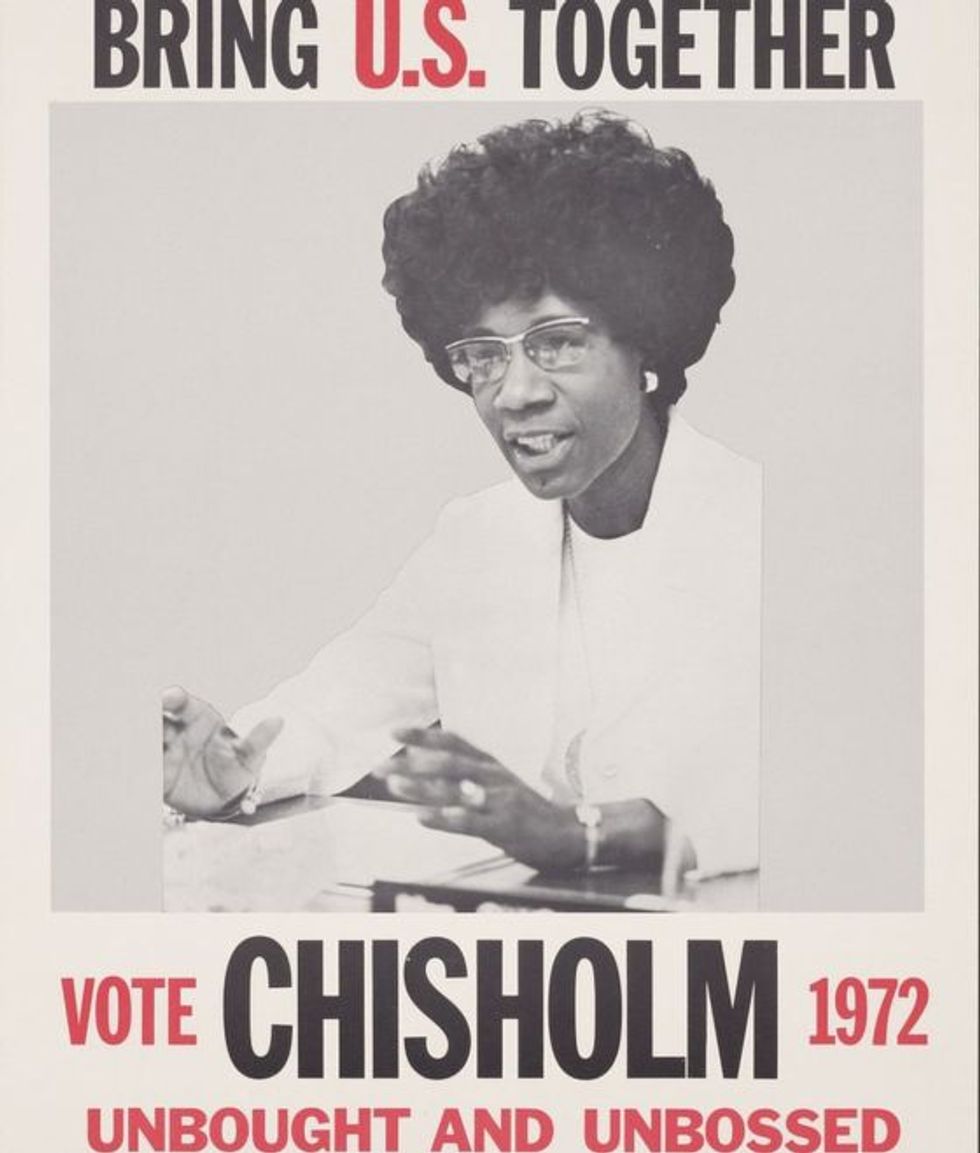 1. Shirley Chisholm
My favorite, former presidential candidate nominee Shirley Chisholm was the first black major-party candidate to run for president, and the first woman to run for the Democratic party presidential nomination. Chisholm was also the first black woman elected to Congress and represented New York in the House of Representatives in 1968. Throughout her life and career, Chisholm was unapologetic and worked hard for what she believed in. Robert Gottlieb, an intern in Chisholm's Congressional office and later hired as the student coordinator for her presidential campaign, once told reporters. "She was unafraid of anybody," says Gottlieb. "Her slogan was 'unbought and unbossed.' She was really unbossed."
Chisholm paved the way for presidential hopefuls like Hillary Clinton and taught us to not be complacent and to always work hard to accomplish your dreams. My favorite quote by Chisholm is the perfect #goals mantra for not only women, but for anyone that is in need of motivation: "If they don't give you a seat at the table, bring in a folding chair."
[Tweet ""If they don't give you a seat at the table, bring in a folding chair." - Shirley Chisholm"]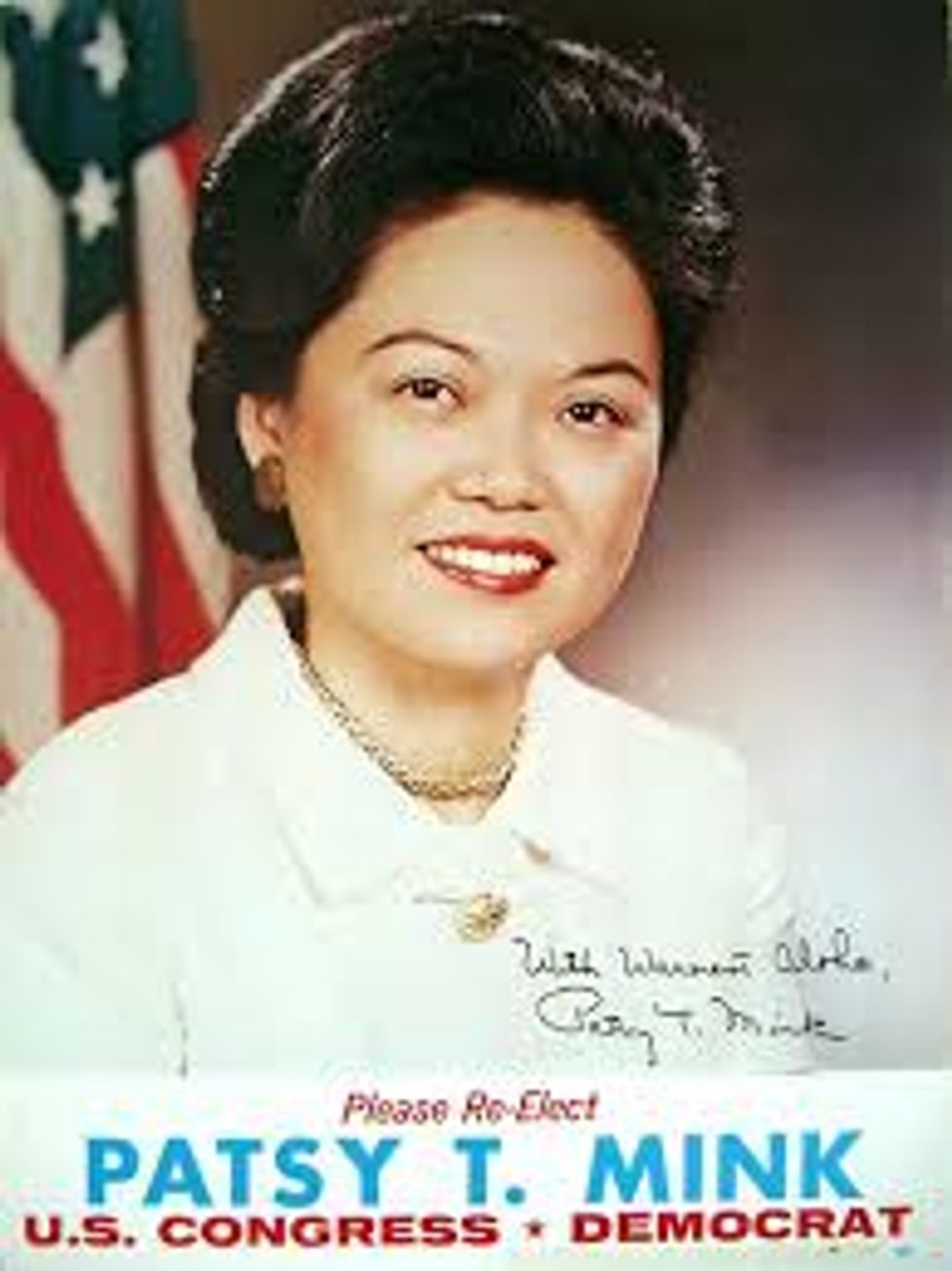 2. Patsy Takemoto Mink
The same exact year Shirley Chisholm made history and became the first black woman to run for president, Mink became the first Asian-American woman to run for president, also in the Democratic race. Mink, a congresswoman from Hawaii, also known as the mother of Title IX, made political history. Although she didn't win the presidential vote in the primaries, she made history doing other amazing things. She was the brainchild behind gender equity in federally funded educational programs, and also championed for more funding to be given to girls to play sports. She was a believer in ending sexism, especially in government roles, and assisted in the removals of government officials that suggested women were "unfit to serve in government because of their raging hormones."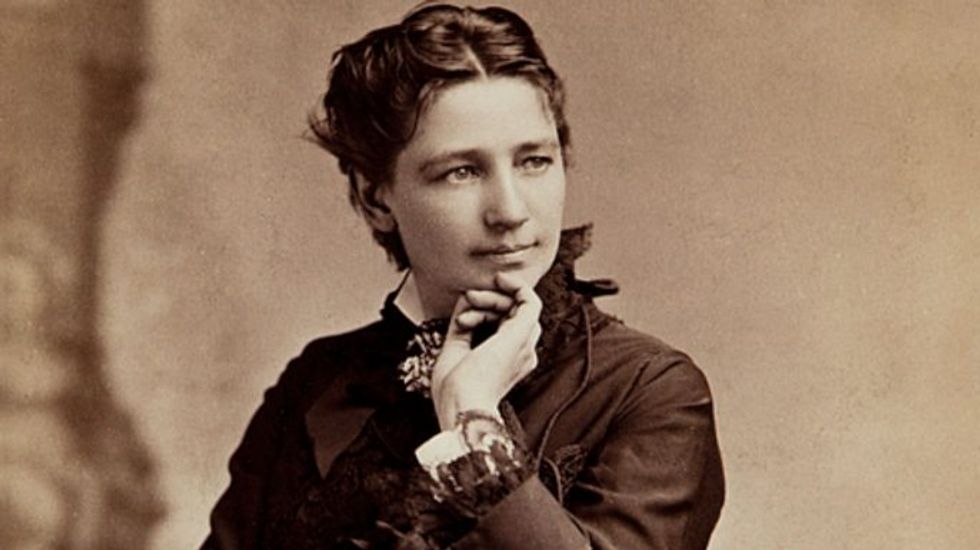 3. Victoria Claflin Woodhull
Woodhull was the first woman to ever run for President and was the mastermind behind the Equal Rights Party. Woodhull was also an unapologetic feminist and advocate for women's right to marry, divorce, and bear children at will. And if that isn't cool enough, Woodhull invited abolitionist Frederick Douglass to serve as her vice president if she won - although it is unknown if he ever formally accepted the nomination.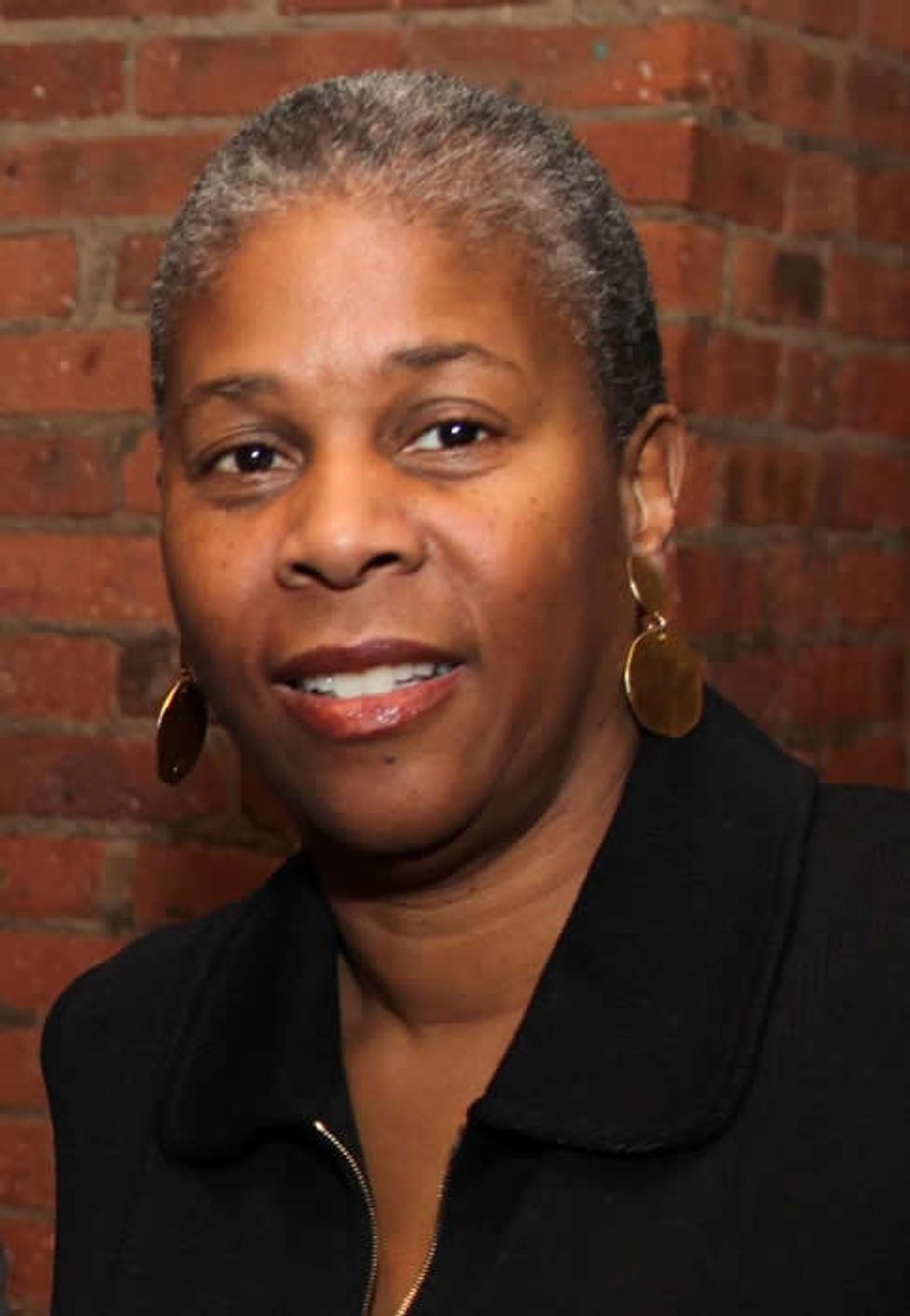 4. Lenora Fulani
Developmental psychologist Lenora Fulani ran for the presidency twice, once in 1988 and in 1991. In 1988, she ran under the New Alliance Party and became the first woman and first black candidate to appear on the ballot in all 50 states as a presidential candidate. Her presidential platform aimed to raise corporate taxes, cut the military budget, provide support for gay rights, and free universal healthcare (hello, future Obamacare).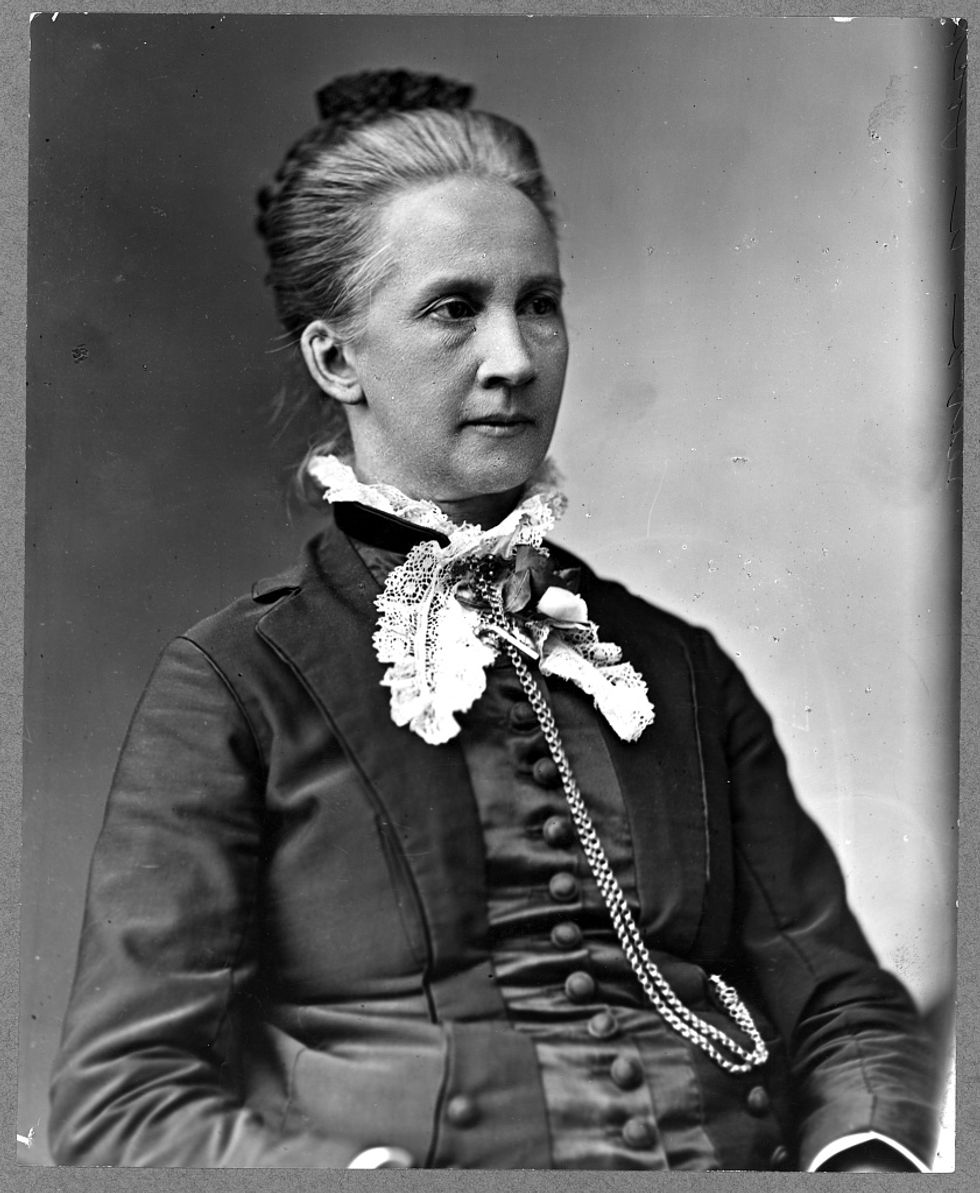 5. Belva Ann Lockwood
Lockwood ran for the presidency in 1884 and 1888 and in 1879, she was the first woman admitted to the Bar of the Supreme Court in 1879. She was also an advocate for family law reform and financial benefits for the Civil War veterans. She believed in the protection of citizen's right to public lands and helped secure a multimillion dollar compensation to the Cherokee Nation residents who were forcefully removed from their homes.
These five women are just a few of the fearless women in history that have ran for the oval office. Although Hillary Clinton didn't make history as the first female president, I am excited for more women to continue to run for this high office, and prove that women can do anything a man can do. Sometimes even better.