Once a year, a culmination of black people gather in New Orleans to celebrate nothing other than their blackness. This tradition has been practiced since the event's inception in 1995, and managed to bring out more than 500,000 attendees this past Fourth of July weekend.
---
To some women, Essence Fest is an event made popular by Girls Trip, the Will Packer-produced feature film starring Queen Latifah, Tiffany Haddish, Regina Hall, and Jada Pinkett-Smith. But to someone who spent her childhood and a good deal of her adolescence in Louisiana, I see the event as something entirely different. I remember when Katrina hit, and lives were devastated.

static.businessinsider.com
2006 was one of the few years that Essence Fest was held anywhere besides New Orleans, and I remember that because it was the year after I met my best friend, a Katrina refugee. She had come to my school in Baton Rouge the previous year after she lost everything in the storm and I remember feeling so much empathy for her, knowing that I could never understand her loss.

Years later, New Orleans was able to heal and rebuild, which allowed the city to continue to be a haven where black culture can be celebrated. Essence Fest is more than a four-day state of the art concert series, it's a reminder that the magic we possess is embedded deeply in our melanin, and no pain or disaster can change that.
This year, the festival was held July 5-8 and featured entertainment, wellness, and cultural experiences during the day, and a one-of-a-kind concert experience each night.
This past weekend, the streets of NOLA were overtaken by black excellence, as stars and fans alike did it for the culture. Girl tribes from across the nation came out and served real life squad goals, and we even got to see some familiar faces as spectators at this year's event, including the cast of Insecure, Teyana Taylor, and even our Auntie Maxine Waters.

The Superdome hosted a guest list of more than 100 all-star performers including Queen Latifah, Erykah Badu, Missy Elliot, H.E.R., and Janet Jackson who made an emotional tribute to her father during her main stage performance.

This year marks the first time all three nights of the event were sold out, making it the largest celebration in the festival's 24-year history. The President of ESSENCE Communications, Michelle Ebanks said:
"This extraordinary gathering of nearly half a million attendees--on the eve of the ESSENCE Festival's 25th anniversary--speaks to the unmatched convening power of our culture. As one of the country's largest curated live experiences, the ESSENCE Festival engages Black women globally—through a truly unique celebration of culture, connection to community and access to content that inspires and empowers."
A weekend dedicated to our unique experiences as black women is vital to the psyche of women of color. We have so much power. Thank you ESSENCE, and thank you New Orleans for giving us the platform to celebrate in style.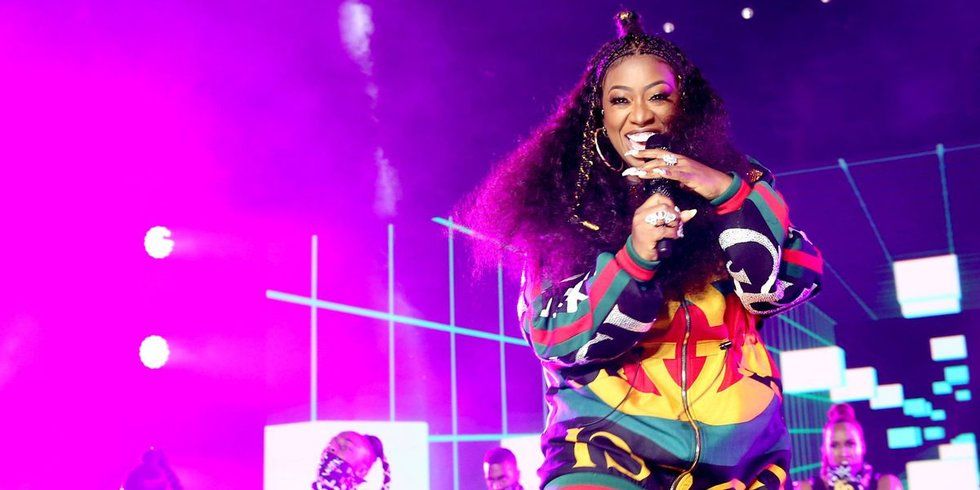 foto.gettyimages.com
Our xoNecole family even got a chance to link up last weekend, and the slayage was real. Check out of some our favorite moments from last weekend in the gallery below!