Free at last! Finally, it seems like we've gotten on the other side of this dreaded polar vortex, and we can finally see some light and the end of the tunnel. It's getting warm out, and it's almost time to break out our swimsuits and biker shorts, let's just hope the weather keeps that same energy until summer rolls around. This month, many of us can look forward to Easter Sunday, spring cleaning, 4/20, and a whole lot of sunshine. It's looking like Chapter Four of this year will be one for the books!
---
Although now is the perfect time to get your summer body ready, Netflix and chilling is a hobby that will never go out of style. Courtesy of your girls at xoNecole, here's a list of Easter Eggs that are new and black AF on the streaming site, so let's hop right into it!
Obsessed - April 1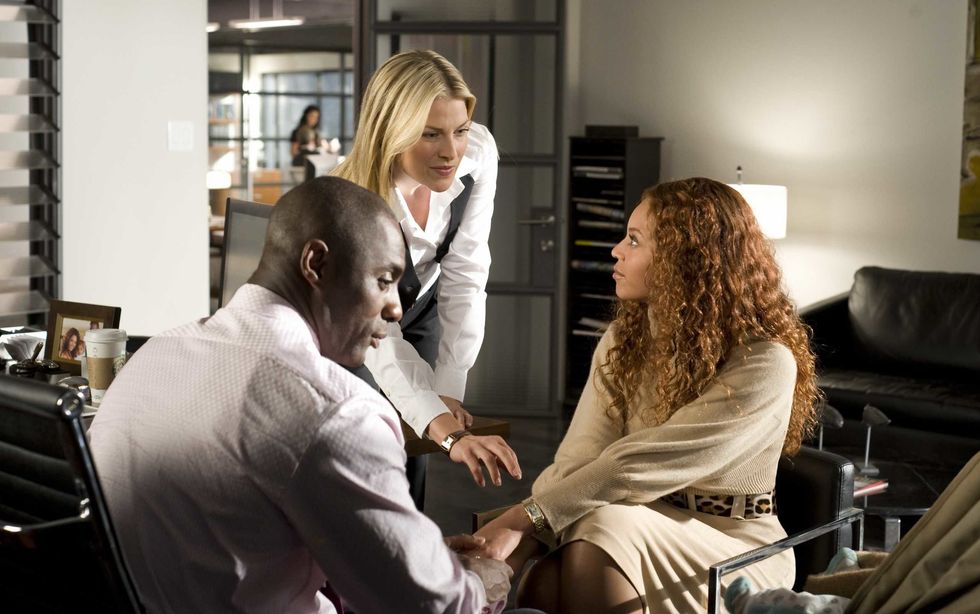 Obsessed
Let us not forget the time Beyonce opened up a can of whoop ass in the name of Idris Elba. In this suspense-filled thriller, corporate executive Derek Charles (played by Idris Elba) has his life turned upside down by a colleague who's harmless crush turns into a deadly obsession. It's up to Derek's wife, Sharon (played by Beyonce), to put this temptress back in her place, save her loved ones, and restore order in her household.
The Fifth Element - April 1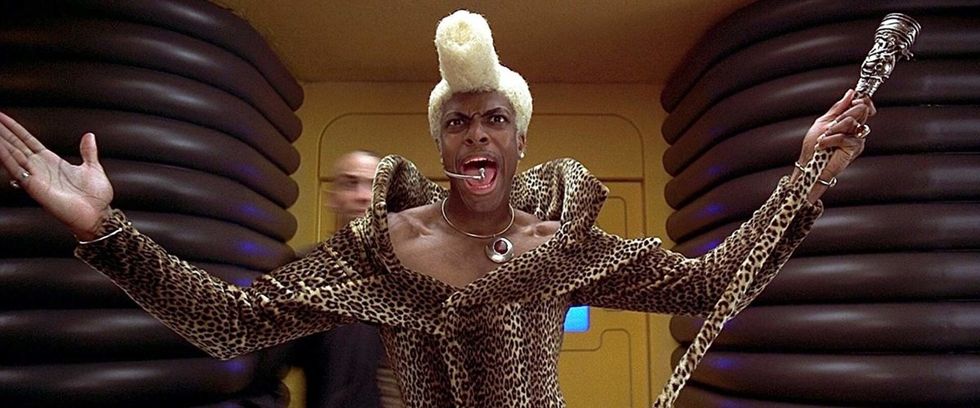 Sony Pictures Entertainment
I'm not sure if it's the kickass costume design or Chris Rock's over-the-top persona in the film, but The Fifth Element is probably one of the most-watched films of my childhood. This sci-fi film was released in 1997 and stars Bruce Willis as a 23rd century New York cabbie whose mission is to protect the fifth element, a bad ass redhead named Leelo, from The Great Evil and save the world from destruction.
I Am Legend - April 1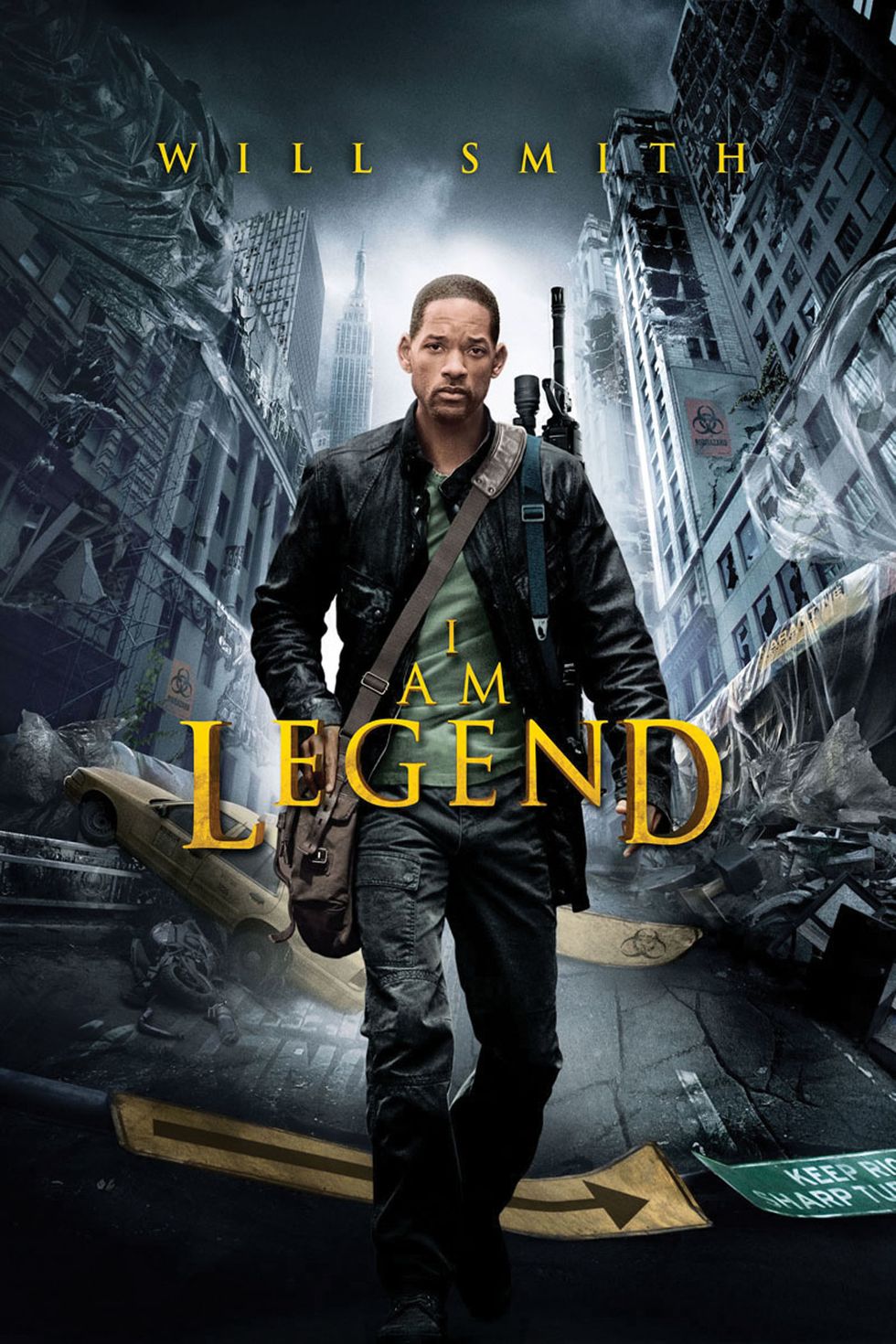 Warner Bros
Most times, Will Smith is the funny uncle that you can always rely on to turn up the cookout, but it's always a treat when we get to see him act in a serious role. In this post-apocalyptic sci-fi film, Will Smith plays Robert Neville, a former military scientist who is somehow immune to a viral, man-made, incurable disease that has turned what seems like the entire world into bloodthirsty mutants, and they won't stop until he's dead. Robert Neville carefully navigates the zombie-ridden streets of New York with hopes of creating an antitode, finding signs of human life, and protecting himself from these monsters.
Lakeview Terrace - April 1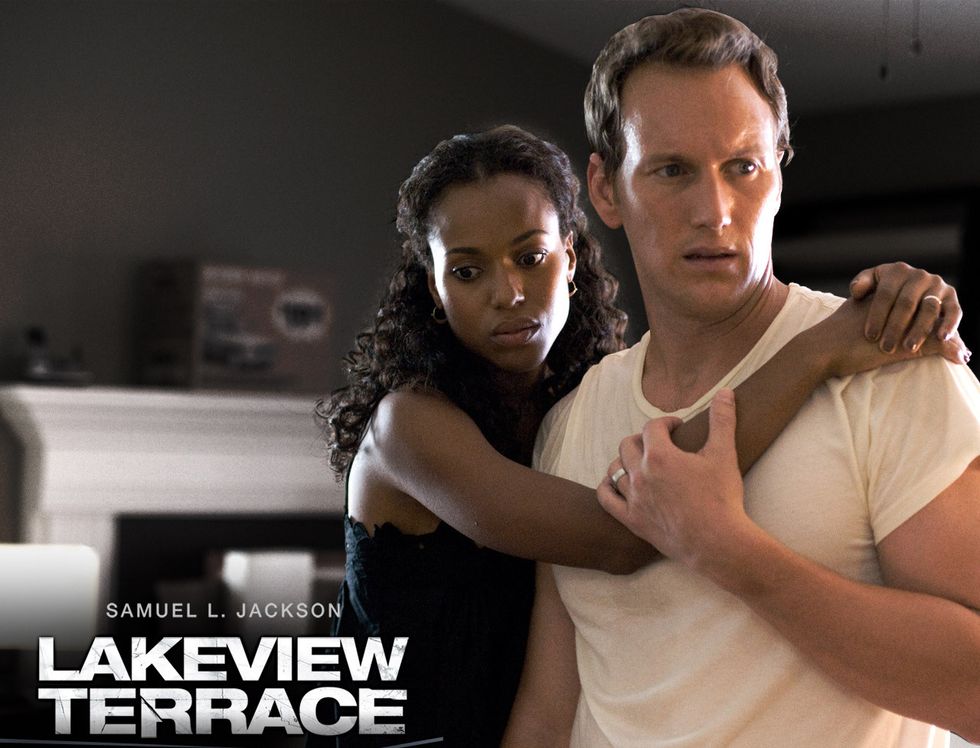 Courtesy of Netflix
No one does bad guy quite like Samuel L. Jackson. Netflix is coming heavy with the thrillers this month, adding Lakeview Terrace, starring Kerry Washington, and one very hostile Sam Jackson. Co-produced by Will Smith, this crime story starts out with a married couple, Lisa and Chris Mattson, who move into their first home only to learn that their neighbor, cop and certified asshole, Abel Turner, is not a fan of interracial relationships and vows to make their life a living hell.
Kevin Hart: Irresponsible - April 2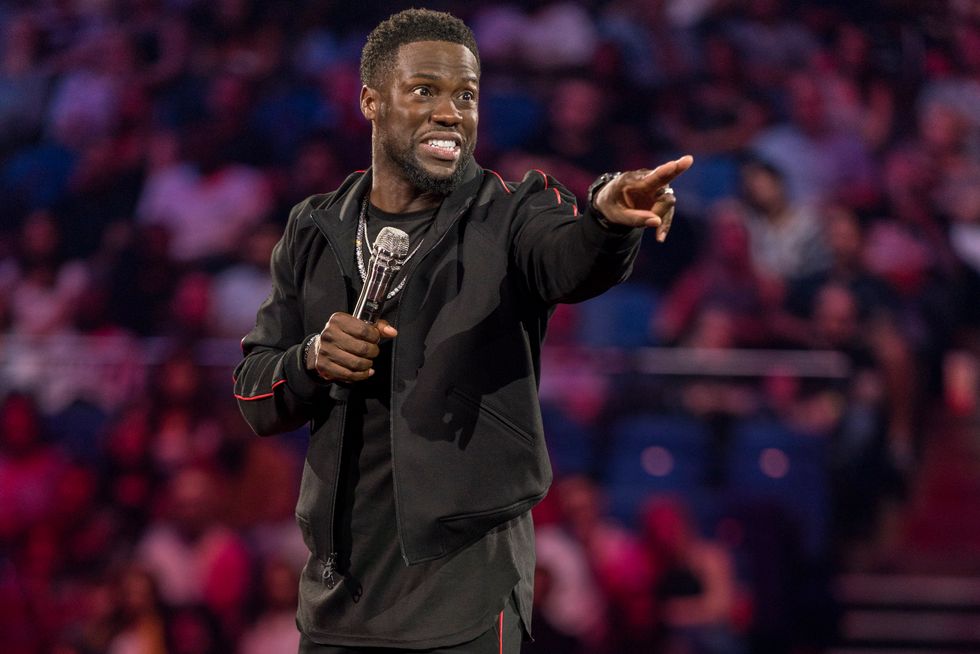 Courtesy of Netflix
First periods, 14-year-olds, fatherhood, and his wife's porn history -- is there anything Kevin Hart won't talk about on stage? According to his latest stand-up show, nothing is off-limits for the 29-year-old comedian who plans to tell all in his new Netflix special, Irresponsible. Kevin has brought us laughs for more than a decade by sharing the details and mishaps that occur in his personal life, and his latest release is no different.
Someone Great - April 19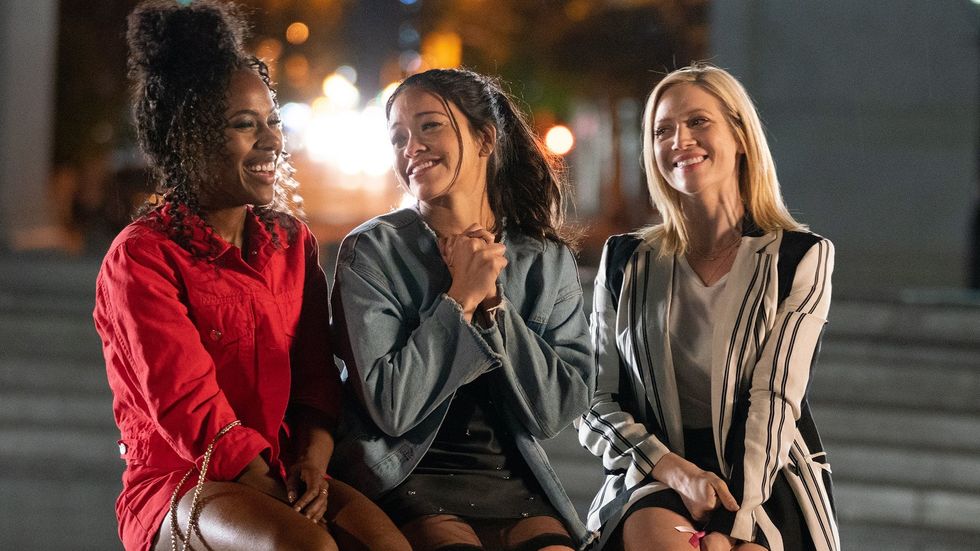 Courtesy of Netflix
Music journalist Jenny (played by Gina Rodriguez) is at a crossroads in her life after ending a long-term relationship and ditching her comfort zone in New York to pursue a new opportunity in California. After spiraling into a depression, Jenny's friends decide to give her one hell of a send-off by celebrating with one last epic night of turn-up, that is if she can stay out her ex's DMs. Starring Lakieth Stanfield and DeWanda Wise, this spring-time comedy is one you don't want to miss.
Grass Is Greener - April 20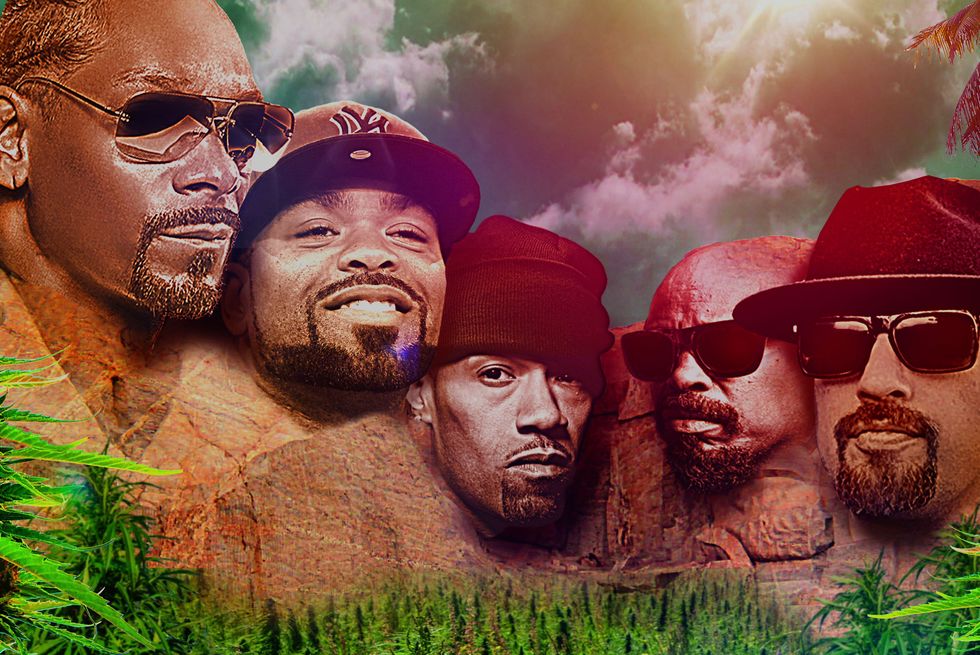 Courtesy of Netflix
Besides my birthday and Christmas, 4/20 is definitely one of my favorite holidays (for obvious reasons). This year, you can celebrate with me by checking out The Grass Is Greener, a Netflix film that explores America's complicated history with marijuana, The War on Drugs, and how this fight has led to an epidemic of disproportionate racial injustice in our country.
The Hateful Eight: Extended Version - April 25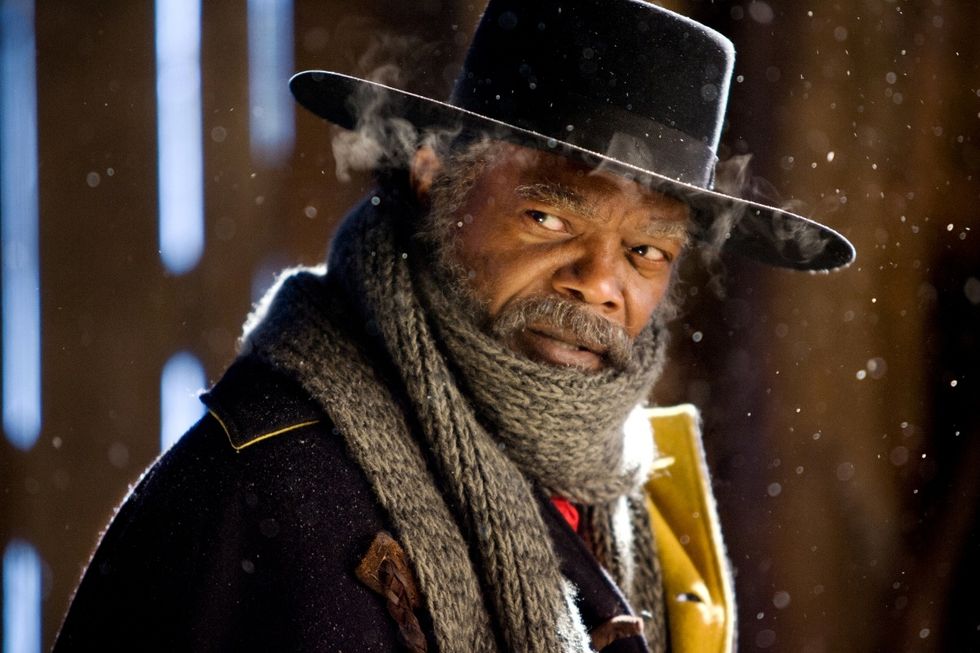 Andrew Cooper/The Weinstein Company
Tarantino, you've done it again, playa. After giving us films like Pulp Fiction, and Kill Bill, it's hard to know what this popular filmmaker will pull out next. Featuring actors Samuel L. Jackson and Kurt Russell, this Oscar-winning Western-style film was originally written as a sequel to D'Jango Unchained and tells the story of eight dangerous strangers who seek refuge during a blizzard in the Civil War, but not everyone will make it out alive.
ReMastered: Devil at the Crossroads - April 26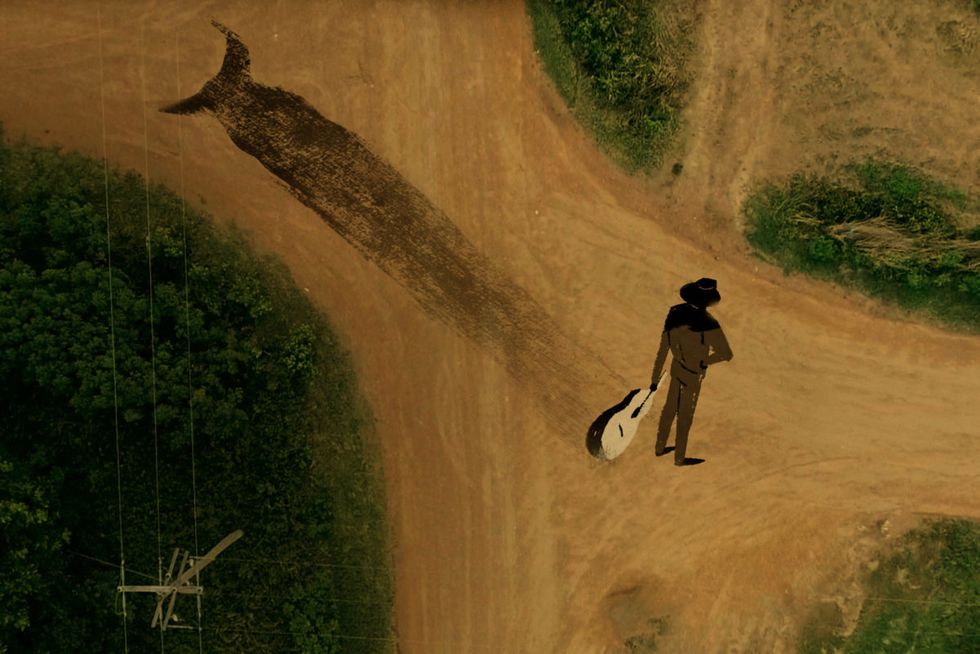 Courtesy of Netflix
Netflix's new monthly music documentary series, Remastered, is back with a new episode that tells the story of Legendary blues artist, Robert Johnson, who allegedly sold his soul to the Devil. This episode explores the life and the myth behind this Mississippi artist and the influence he would have on blues musicians in the future.
Featured image by Getty Images.