Yes, Lifetime is doing another singer's biopic.
...And they may have nailed it this time.
---
Earlier this year, we found out that Lifetime would be taking yet another stab at a musician's biopic, this time the suspecting victim singer being R&B songstress Toni Braxton. For some time, it was rumored that the forever young 48-year-old Toni would play herself but nope! Instead, it was recently announced that newcomer actress Lex Scott-Davis is set to star as the eldest Braxton in her upcoming biopic.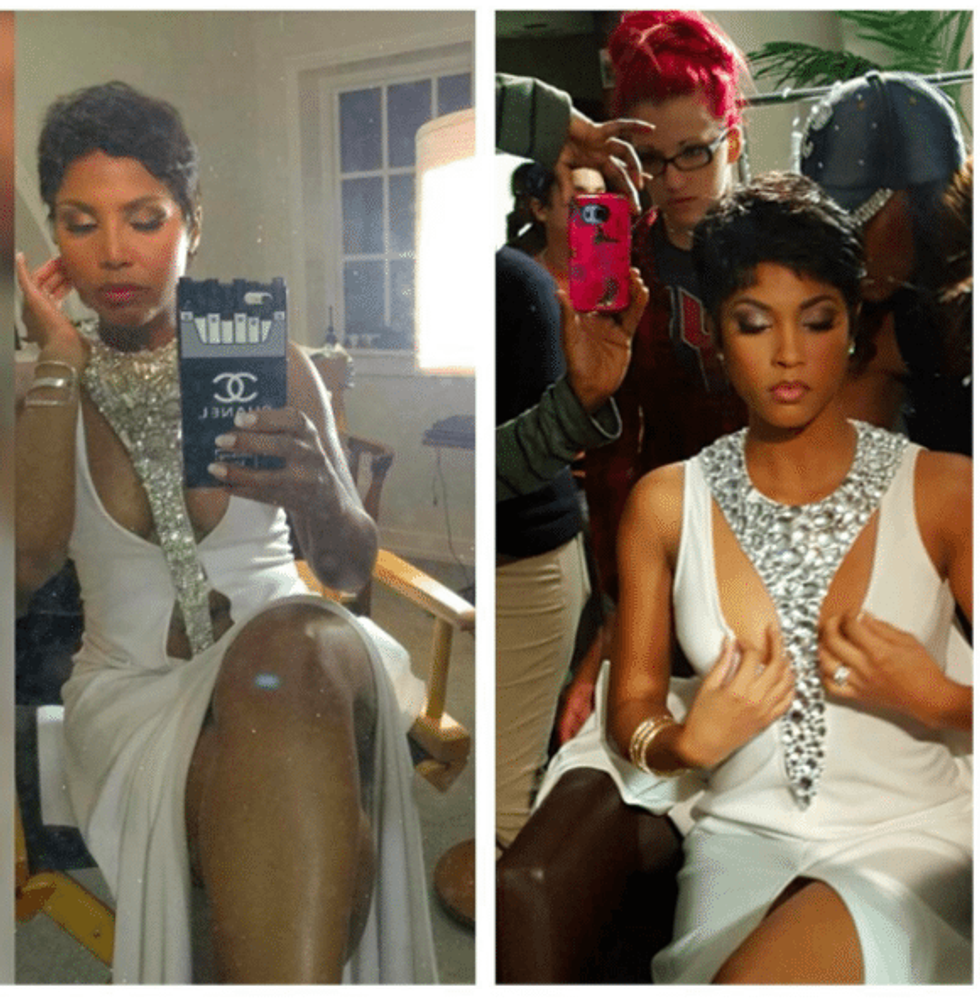 (Left: Toni Braxton ; Right: Lex Scott Davis)
Unlike past Lifetime biopics, Un-break My Heart (named after Toni's 1996 Grammy-award winning hit of the same name) already has the vantage of having Toni herself executive produce the project. Not to mention, unlike the highly criticized and unauthorized Aaliyah Movie, clearance to use Toni's music for the soundtrack has been issued, along with the rights to use her voice as well (Whitney Houston's Lifetime biopic was granted the rights to her songs, but they were rerecorded and voiced over by singer Deborah Cox).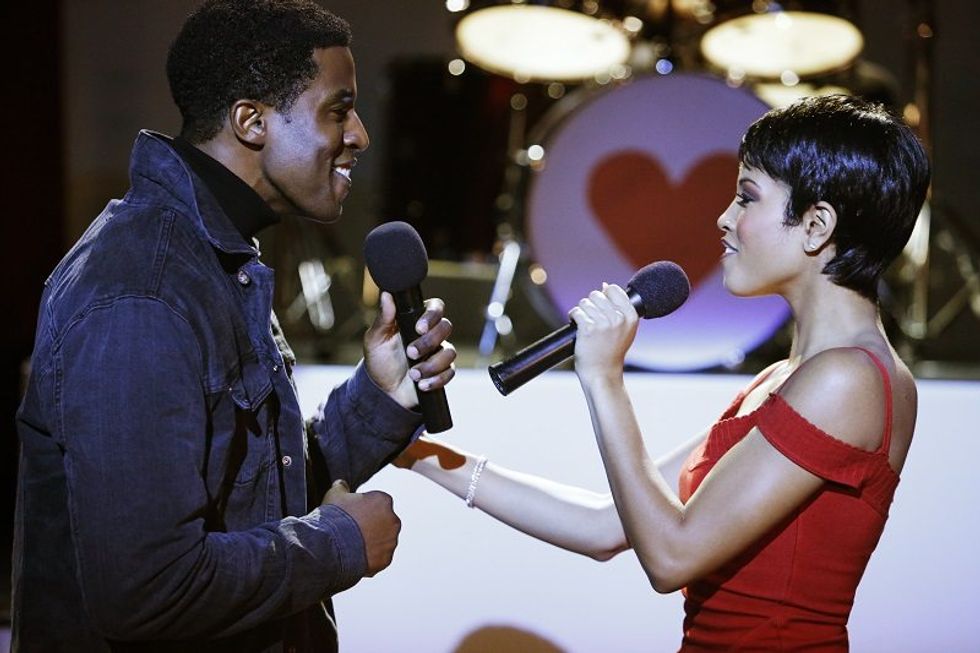 Un-Break my Heart with Gavin Houston as Baby Face and Lex Scott-Davis as Toni Braxton. Image: Bettina Strauss via Indie Wire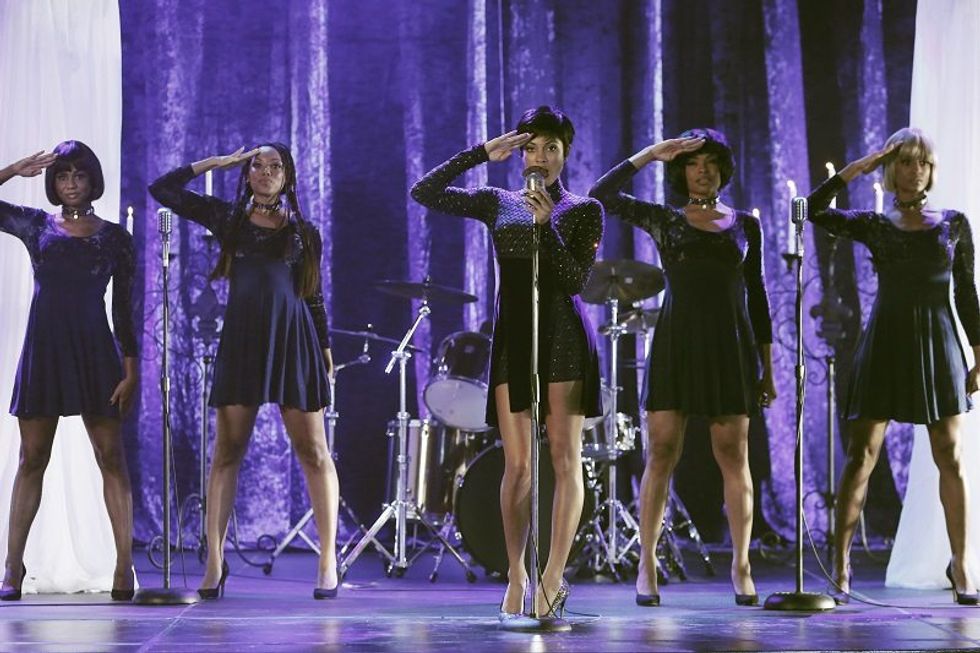 Un-Break my Heart with Lex Scott-Davis as Toni Braxton and the Braxton Girls. Image: Bettina Strauss via Indie Wire
In Toni's biopic, all four of the accompanying Braxton sisters (Tamar, Traci, Towanda and Trina) will be in the storyline as supporting actresses as well, seeing as to how they sang backup for Toni, as well as had accompanying music careers when they were younger.
But what about the leading lady that got Toni's personal approval? Well, she's a fresh faced actress by the name of Lex Scott-Davis, who you may need to look out for this year. Peep the 5 things we learned about the actress:
1. This isn't her first movie biopic- She was an extra in Straight Outta Compton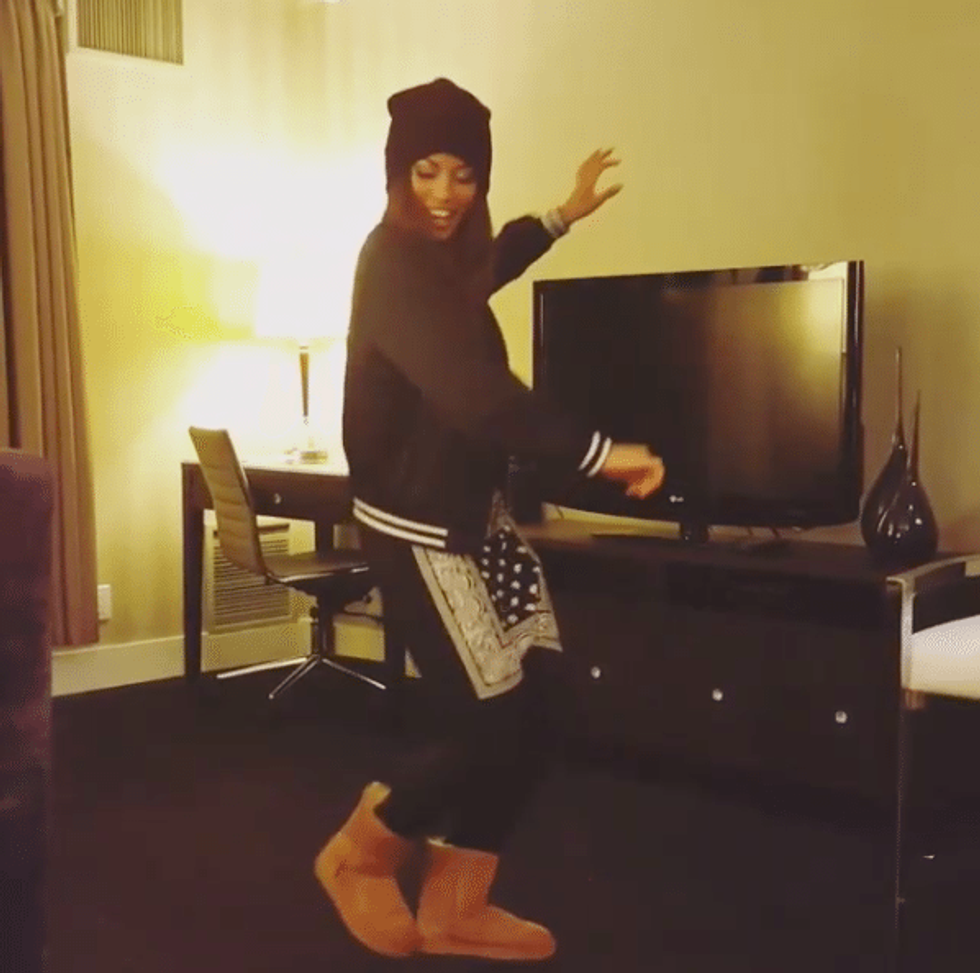 Lex as a waitress in 'The Exes'
Talk about a lot can happen in a year! In February 2015, Lex was an extra in music's biggest movie of the year, Straight Outta Compton, the N.W.A story. And now she is gearing up to actually star in another music biopic next month. Irony? Maybe. Amazing? Absolutely!
Unlike Toni's 20+ years in the game, Lex is not necessarily a vet when it comes to her trade. But don't confuse less time in the game for less talent-- she's been grinding for a while now! Prior to landing her latest gig, Lex wrote and starred in the indie film The Reunion, as well as starred in another independent flick, Color Blind. She also had a small cameo in TV Land's The Exes with actor, Donald Faison.
2. Speaking of Straight Outta....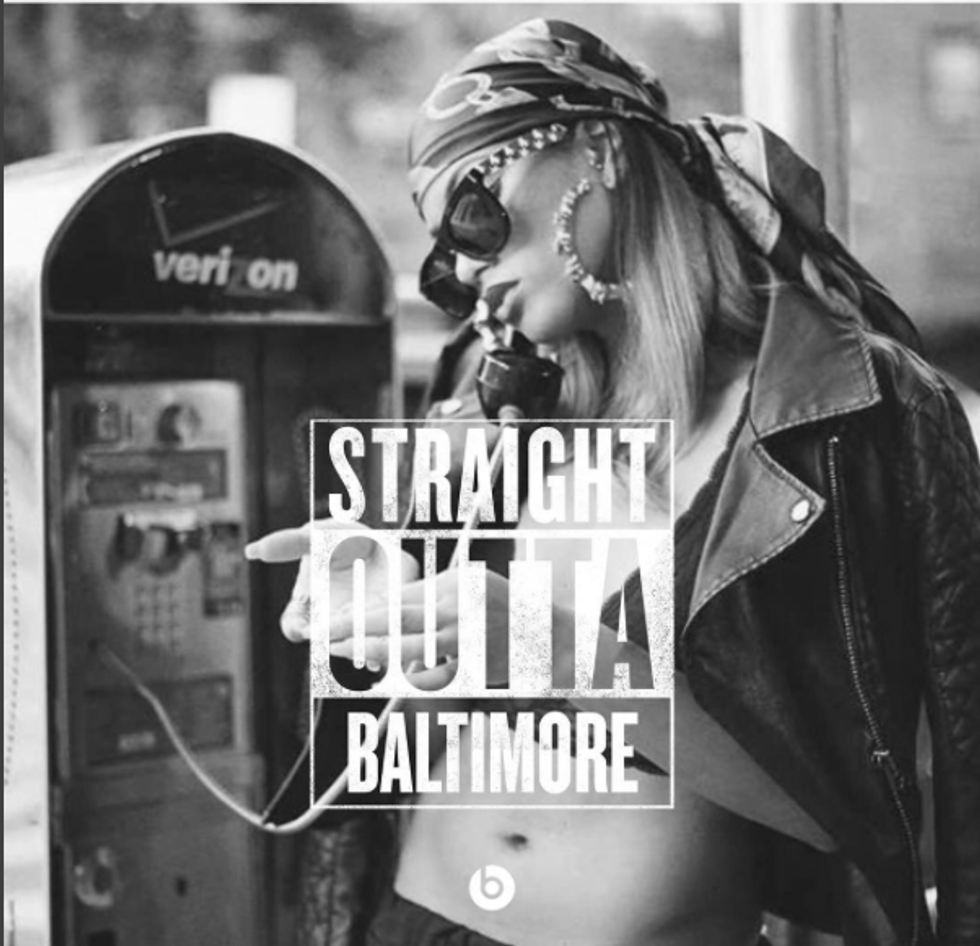 According to Lex's Instagram, the actress, who currently resides in L.A., is originally from Baltimore, Maryland. B-More stand up!
3. She was a Model and TV Host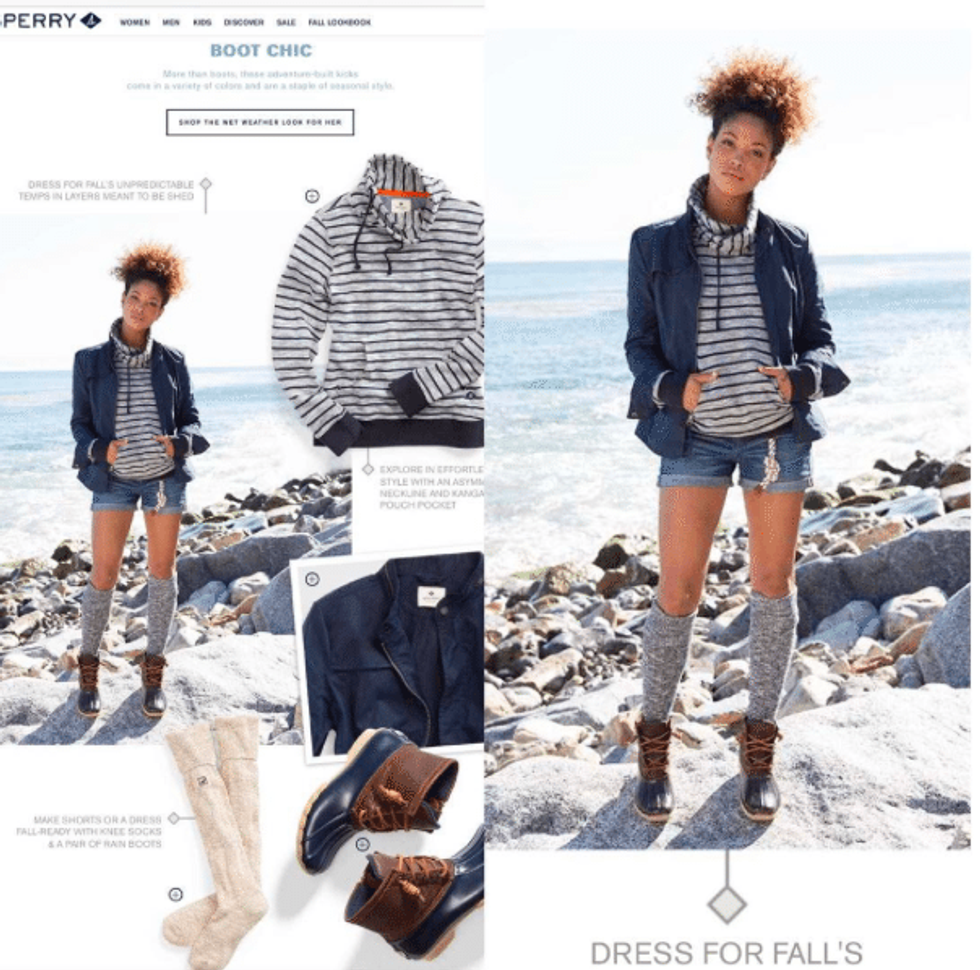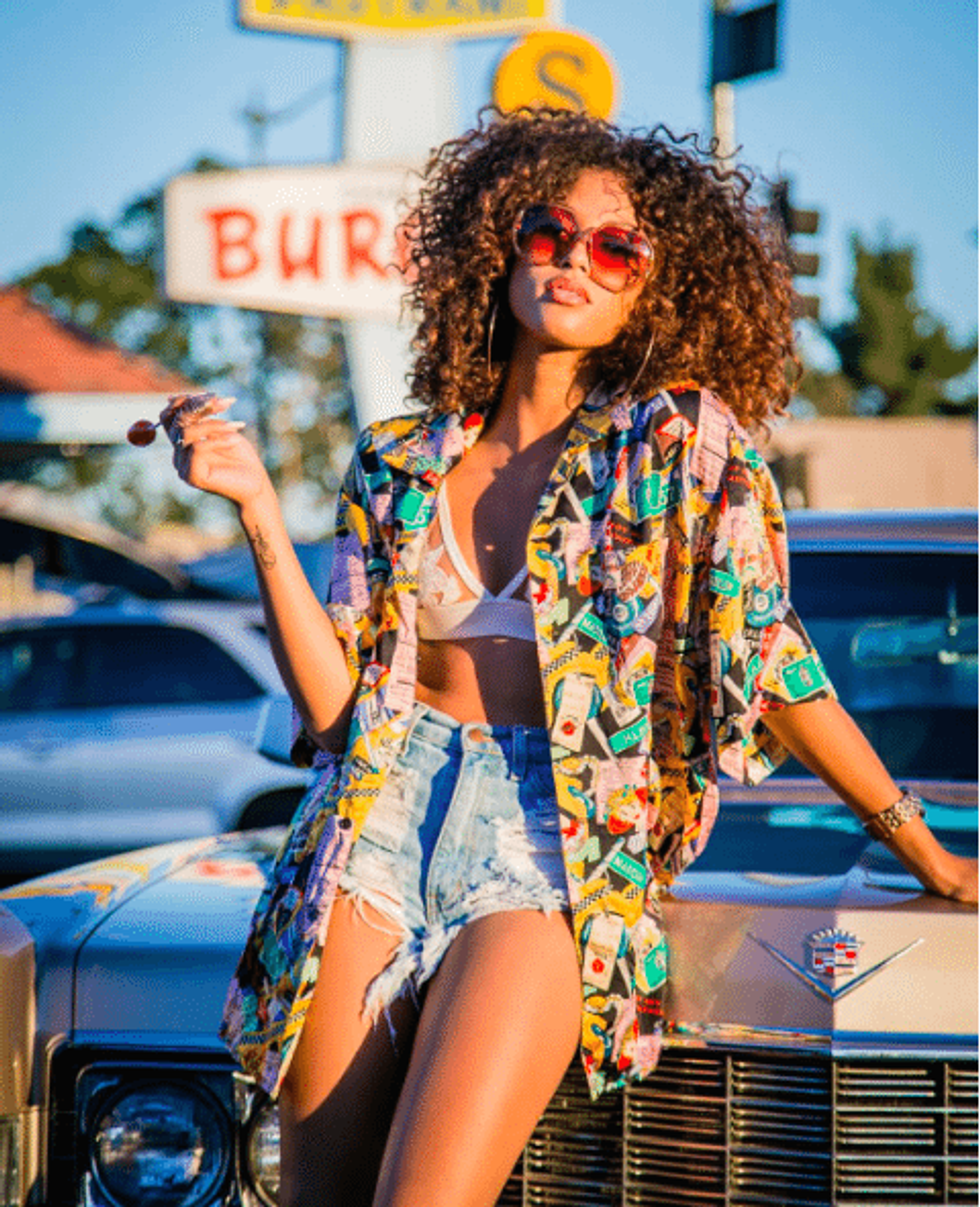 In-between gigs as an aspiring actress, Lex has successfully dabbled her hands in modeling and was recently featured in Babylon Cartel Magazine. Lex has also modeled for Sperry and other major clothing lines.
This year alone, she was also a regular host for Revolt TV:
4. She Spent the Holidays with the Actual Braxtons
"Last night hanging with the Fam 🙌🏽 #UnbreakMyHeartBioPic#BraxtonFamilyChristmas"
When we said Toni's biopic was a "Braxton Production" we meant that the entire sister-crew got their hands on it too! For those who are fans of the singer and her family, the Braxton bunch were all in the music industry at some point in their lives, and were backup singers for years to big sis Toni. Lex took a pic with Towanda Braxton and the actress playing Towanda (Skye P. Marshall) having dinner, with the caption "Braxton Family Christmas"
5. Speaking of Famous Families, Lex Scott's Uncle Is...
Lex Scott Davis with Dad Wayne and Mom Felicia
...No, her uncle is not Miguel, although her dad does bare a striking resemblance to him. Ha! Lex is pretty close to her family- and from the looks of social media, homegirl is also a daddy's girl. Lex is also the niece of famous singer-songwriter Rico Love, who has worked with artists such as Beyoncé, Usher, Chris Brown and more. Lex also thanks her parents often for their support of her career, including her dad who says always sends her screen grabs of her small roles and cameos on TV. How cute!
Un-Break my Heart debuts on Lifetime network tonight, January 23, 2016. Be sure to catch all the side-by-sides of the cast and who is playing who, including Tamar Braxton and all the Braxton sisters. Do you think they nailed it?