"How am I supposed to write a real record if I'm waiting for half a million likes on a f—ing photo? That ain't real."
The accolades, the sold-out shows, and the media hype surrounding Adele in America has been mind-boggling to some of her critics, but it's rather easy to pinpoint why with her ability to keep herself from being overexposed, the rawness in her music, and, of course, her humility as three key factors in her success.
---
Adele is so humble that she could sing in a hole in the wall pub on the seedy side of town in London, and she'd probably be as happy as a lark.
Well, at least that's the vibe that I got after reading her Time Magazine interview. The 27-year-old British songstress sat down with the magazine for a series of revealing interviews, and what's interesting about it is that humility drives how she does business as a mother, a spouse, and a musician.
Check out these eight revealing things from Adele's interview on why her popularity in the U.S. makes her curious, why she hates the word "brand," how she thinks artists are overexposed, and Beyoncé.
You may find yourself liking her more after reading.
1. ADELE IS UNSURE ABOUT WHY SHE'S SO POPULAR IN AMERICA
Despite selling more than 3 million copies in the U.S. with her album 25, less than a week after its Nov. 18 release, she's still not really clear about why she's a hit in the States. She told Time,
"It's a bit ridiculous," she says, reclined on the floor of her New York City hotel room on a chilly winter day. "I'm not even from America." She sets down her cup of tea, brightening. "Maybe they think I'm related to the Queen. Americans are obsessed with the royal family."
2. SHE THINKS HER VULNERABILITY IS PART OF WHAT MAKES HER LIKABLE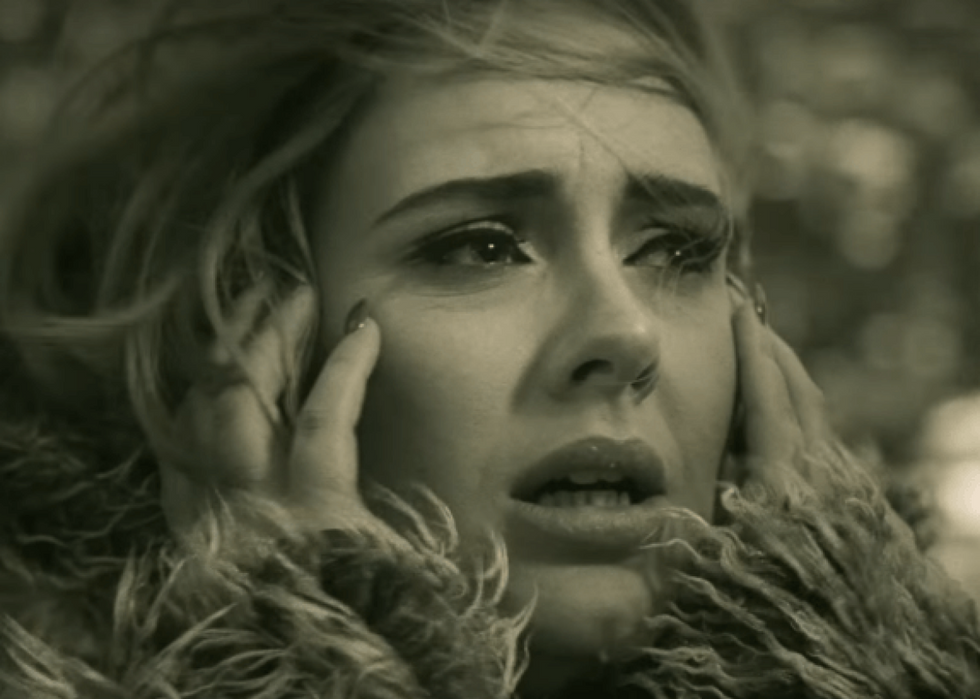 As a music listener, it seems like some variation of the words, "Boy, I'm the best you've ever had," is never, ever going to die from the mouths of women musicians. Ever.
Then there's Adele, who belts out lyrics that digs deeper than "the best you've ever had" lines, while reflecting what's truly in her soul. It's truly refreshing and Adele understands that her ability to be vulnerable, paired with heartfelt lyrics and mistakes at the GRAMMY's, is part of what makes her likable as a musician.
"The fact that I'm not shy or embarrassed to be falling apart," she says when asked. "Everyone falls apart, I think. A lot of people try to be brave and not shed a tear. Sometimes when you know someone else feels as s— as you do, or approaches things in a certain way just like you do, it makes you feel better about yourself. Even though my music is melancholy, there's also joy in that. I hope I do bring joy to people's lives, and not just sadness, but I think there's a comfort in it. But I honestly don't know. If I knew, I would bottle it, and sell it to everyone else."

.@adele's audible #GRAMMYs https://t.co/iShMk0grqe

— GQ Magazine (@GQ Magazine)1486956380.0
3. SHE TAKES HUMILITY VERY SERIOUSLY
Adele says that her life with her three-year-old son, Angelo, and her boyfriend, Simon Konecki, is very normal. She told Time that it was "imperative" for her not to be consumed by her own fame.
"I think it's really important so that you don't get f—ed up by everything," she says. "It's important so you stay in touch with yourself. If you lose touch with yourself, no one's going to want to talk to you or listen to anything you're f—ing doing. They'll just point at you and laugh. At you, not with you."
Humility is also a plays a big role in how she parents her child.
"I'm very self-conscious that I have a kid, and I don't want him being one of those dickheads, who grows up being, like, 'Driver, driver!'" She snaps her fingers. "I have no clean clothes! Well, have you washed them? I really don't want him growing up like that. I'm very conscious of it."
4. IN FACT, SHE THINKS ARTISTS ARE OVEREXPOSED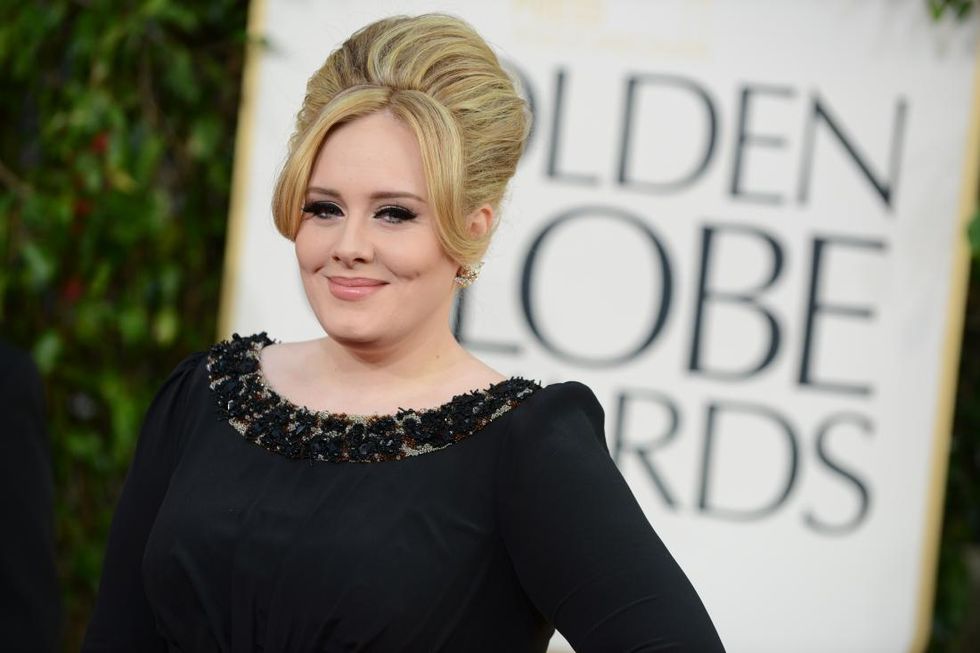 Adele thinks that over saturating music fans with every bit of information about her life in order to create interest in her album is "diluting the impact of music." With the release of 25, she's proved that not putting out a bunch of information out about her album before it releases actually works. She said,
"I'm not throwing shade at anybody," she says, "but when you have a six-month build up, don't expect me to be there the day your album comes out, because I'm bored. It doesn't matter how amazing it is. You put seven songs out. I've heard the album. I've heard everything you want to say about it. I've heard it all over radio. Don't expect me to not lose interest before it's even happened."
Part of how she's able to build her audience comes from a social media "black out." Adele likes to keep herself free of distractions while she writes her album, because there's a time to work, and a time to play. To Adele, social media equates to play time.
According to Time, she approves everything on her social media platforms before it goes out, but she's not the person behind the keypad. By doing so, she's able to maintain a distraction-free work environment, while maintaining quality content.
"Privacy is key to being able to write a real record, whether people like it or not," she says. "My life has changed so much, but I've made the realest record I can make, and it's the real part of me. How am I supposed to write a real record if I'm waiting for half a million likes on a f—ing photo? That ain't real."
5. SHE DOENS'T CONSIDER HERSELF A "BRAND"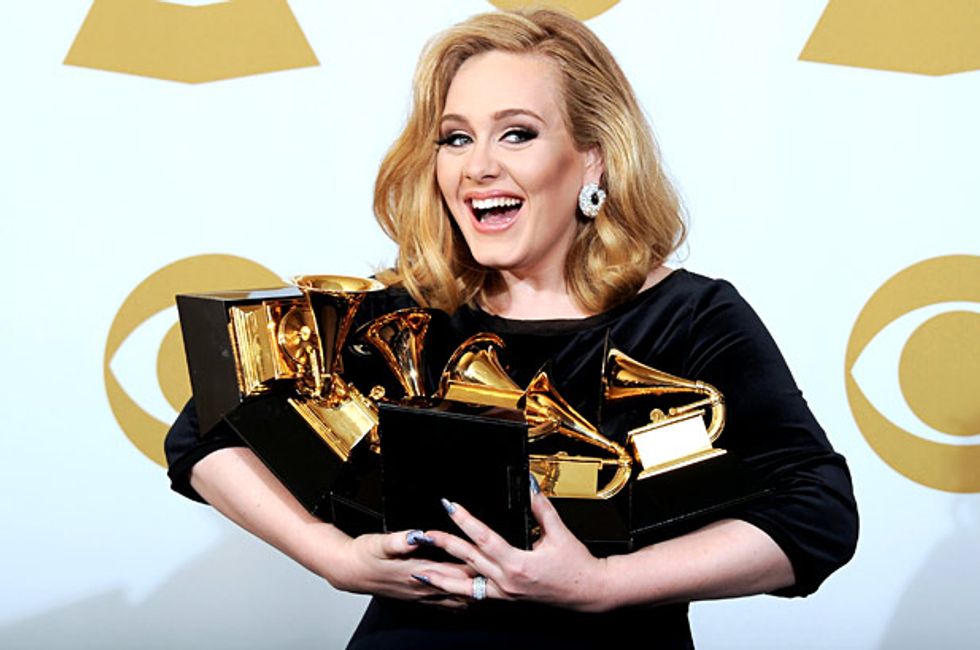 These days, the words "brand" and "artist" goes hand-in-hand. The two words have become so connected that it's not uncommon to see artists pushing clothing lines and other merchandise in addition to their music careers.
If you've noticed, Adele is not one of those musicians. Mostly because she dislikes the word "brand." She told Time,
"I don't like that word," she says of "brand." "It makes me sound like a fabric softener, or a packet of crisps. I'm not that. But there's personality in an artist, and if you're expecting people to let you in and give themselves to you, you have to be a whole package. I feel like some artists—and this isn't shading any artist, just me trying to come up with my own explanation—the bigger they get, the more horrible they get, and the more unlikable. And I don't care if you make an amazing album—if I don't like you, I ain't getting your record. I don't want you being played in my house if I think you're a bastard."
6. NO, YOU CAN NOT HAVE UNLIMITED ACCESS TO SHE AND HER FAMILY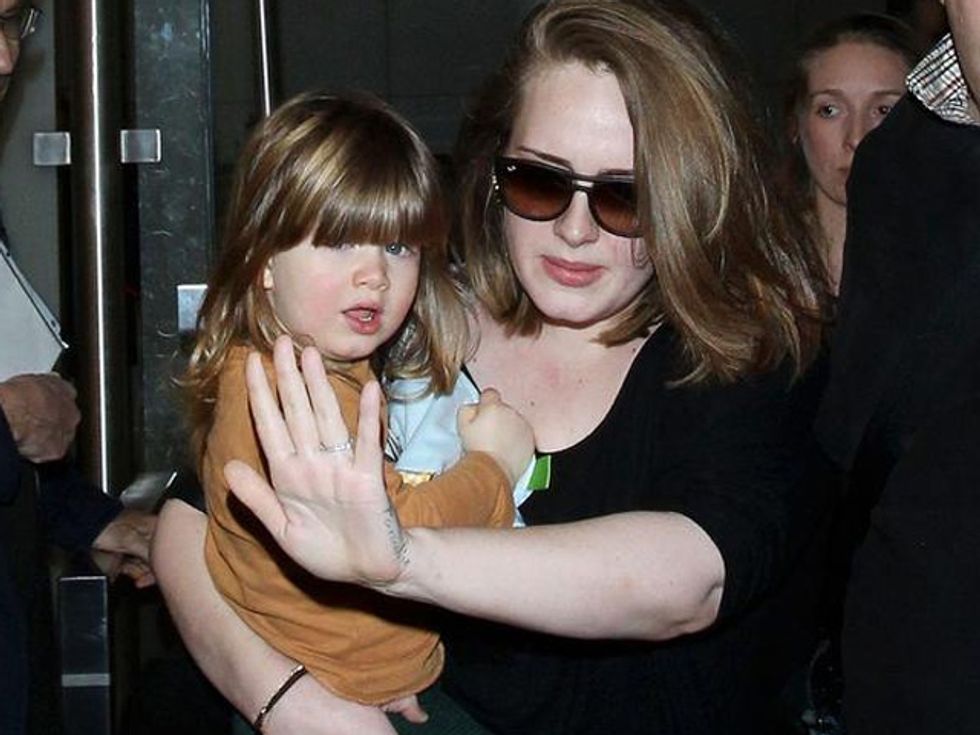 Adele is fiercely protective of her family, especially since her boyfriend is not a public figure. She said during her interview that if you intrude or come near her family, please believe her inner lioness will be standing by to bite your head off.
"So I think it's really unfair for anyone to want unlimited access to my family when we're not a brand. Some people do, and if you're happy to do it, then kudos—that's f—ing great. But I don't want my family to be part of my package. If my kid decides that when he's old enough to make his own decision that he wants to be known for being my kid, I'll be annoyed, but I won't stop him. I'll be like, 'It's your choice now.' But this was my dream. This isn't theirs."
7. BESIDES HER SON, BEYONCE IS HER PRIORITY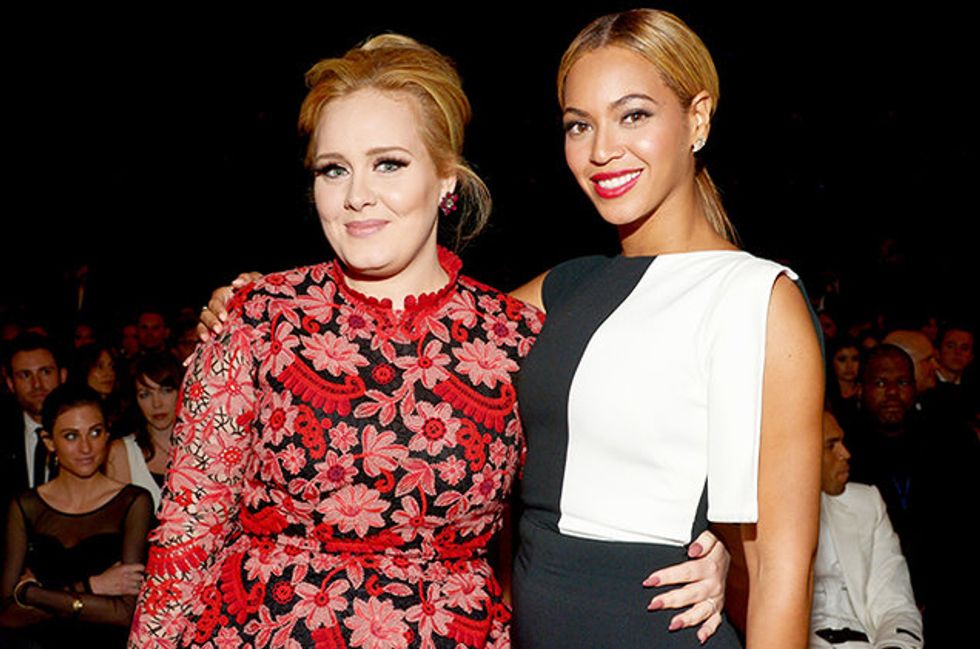 It's safe to say that Adele is a huge Beyoncé fan. She responded to the rumors that she turned down a duet with Beyoncé on her latest album with a cackle.
"Whoever started that rumor must have been having a laugh because anyone who knows me knows that my main priority in life outside of my child is Beyoncé," she says. "I really wanted to do a duet on this album. I spoke to someone about it who I wanted to do it with, and we got on like a house on fire, and then we just couldn't logistically really get it to work. I can't say who it is because I want to do it in the future. That's the only reason. It wasn't Beyoncé!"
We might as well make Adele president of the BeyHive because after the GRAMMY's, she qualifies!
That moment Adele "Kanye'd" herself: "I can't possibly accept this award...my artist of my life is Beyoncé"… https://t.co/3dgsGHJ8va

— Los Angeles Times (@Los Angeles Times)1486961772.0
Read more of Adele's Time interview, where she reveals how motherhood has changed her, and letting go of her anxieties.
Why do you like Adele? Sound off in the comments.