If you thought teenage angst was real, adult anxiety is like that but on steroids.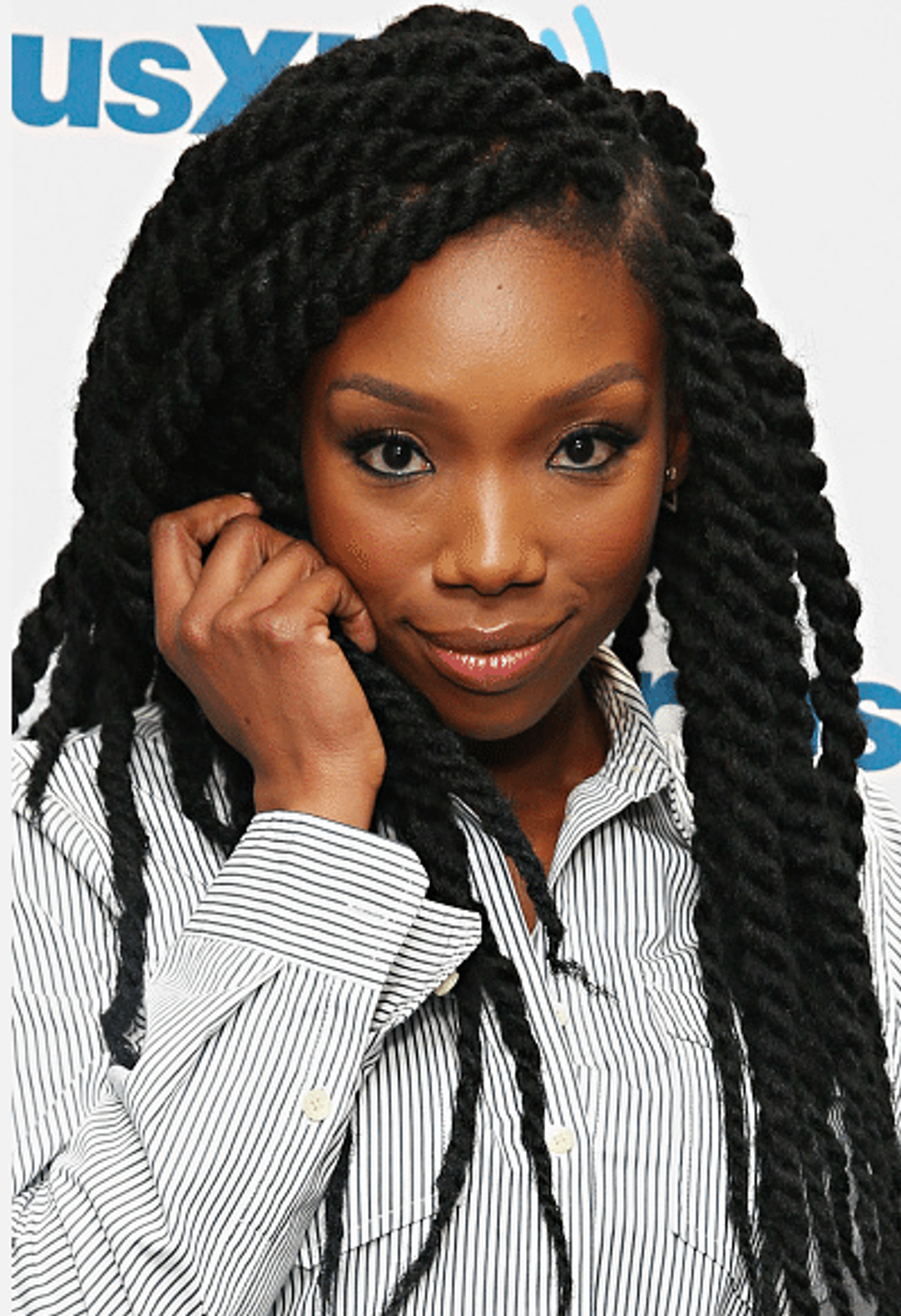 Recently,  Brandy opened up to ET about having very bad nerves, or as she coined it "Adult Nerves," since she credits part of her anxiety to age. According to the 36-year-old actress and singer, although she's been in the industry since her early teens, she has managed to transform from being a fearless child to a fearful adult. Granted as an actress she can play down her anxiety both on and off set, but Brandy admits that even getting back into being a leading actress (via her new show Zoe Ever After) took some major prayer as she sought for courage:
---
"There were a few different steps I needed to take in order to get back to the space where I could carry and hold my own on a show again. I went into the Zoe experience wanting to feel that [Moesha confidence] all over again.

"My nerves are worse now. I was fearless as a kid. I have adult nerves now and basically they don't go away. But I'm blessed enough to not allow them to cripple me. I'm just inspired all over again in my life!"

 
This makes sense. Quite often when we're younger, we are unaware of what's at stake when we make mistakes, and we hardly ever think twice about the risks involved. Even our own fortune can bring the misfortune of deepening our depression or anxiety because it's truly then do we realize that money really can't buy happiness, love, or peace of mind.
Sometimes, like Brandy or even an Oprah (who admitted to having to walk off the set of her own show back in 19999 and even off the set of 2012's The Butler because she literally had a mental attack), the anxiety is intangible. We feel it, but we can't quite place our finger on what causes or triggers it. And other times, like in the case of Adele, it's literal.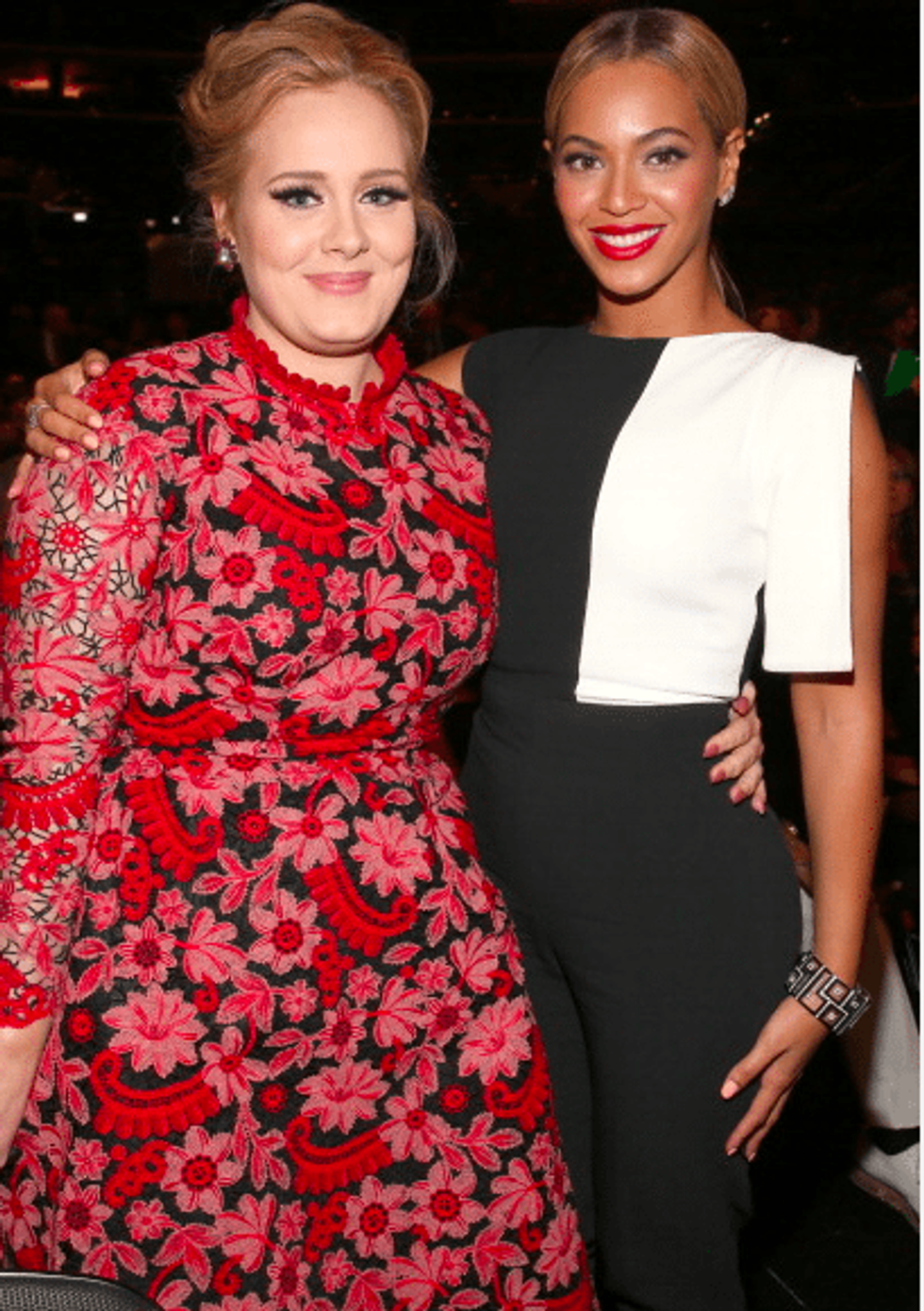 Back in 2011, Adele opened up about her fear of audiences and high intensity moments, which included her running off stage during panic attacks. Then she met Beyonce:
"I was about to meet Beyoncé and I had a full-blown anxiety attack. Then she popped in looking gorgeous, and said, 'You're amazing! When I listen to you I feel like I'm listening to God.'"
But when Adele found herself crying hysterically afterwards, she stopped for a moment and asked herself:
"What would [Beyoncé's alter ego] Sasha Fierce do?' That's when Sasha Carter was born."
And no, the "Carter" is not from Beyonce's marriage name, but from the late, country singer June Carter, whom Adele admired growing up. Ironically, back in 2009, Beyonce admitted that she created her alter-ego "Sasha" to help her cope and overcome her stage freight. Sasha helps Bey go from fearful to fierce real quick!
Brandy is not alone. I think many of us deal with "Adult Anxiety," even in the slightest, yet we don't always know it. As we grow older, we move at the pace of our demanding reality instead of our dreams and we are overwhelmed with everything life has to offer. I for one can admit that for a short stint of my life, I went from being a confident young adult to a very self-conscious one. On the outside I appeared to be a "sure thing" of high self-esteem but inside, I was an awkward, overthinking mess who began to doubt even the most common of my own logic, often leading to procrastination on a few projects.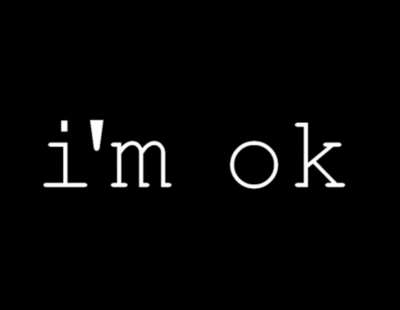 However, I soon realized that doubt leads to delays. And delaying your process delays your progress. So I started stressing less, and praying more. I refused to impede on my own greatness for a second longer!
For the past year and a half and since reemerging back into acting by way of her Broadway run for "Chicago," Bran has been opening up about her journey to find happiness and peace again. She recently opened to Complex Magazine last month and spoke on the rebirth of her new self, bad nerves still in tow and all.
"I feel awesome now. I feel like my life is restarted. I was feeling like it was not happening, and I wasn't really happy with my life. Now I feel like I have a lot of purpose, and I have so much more work to do. I'm just excited, and I'm pushing forward.... I feel really blessed right now."
Hey, sometimes the baggage might be heavy, but that doesn't stop you from taking flight. Whether you're completely confident or not, don't stop moving. Even the smallest step forward is a step in the right direction!