I was 25-years-old when my husband was killed.
I watched my first love die in front of my face when my son was five months old. It was a traumatizing for me and I blamed myself for his death, which haunted me for years.
---
My husband and I purchased our first home, but soon found ourselves in the middle of some financial difficulties. We decided that getting a roommate might be the answer to our problems and the help would allow us to get back on our feet. But it wasn't long before the roommate felt uncomfortable. My husband began to suspect the roommate was attracted to me. His paranoia began to get the best of him, and there were times when my husband would call him and ask personal questions about his intentions. When the roommate approached me about the issue, instead of telling him to hash it out with my husband, I placed myself in the middle and asked why was he uncomfortable with my husband calling him if he had nothing to hide. When my husband learned that I had confronted him, he immediately took offense because he didn't think it was my place to deal with any issues between him and our new tenant.
[embed]http://s29.photobucket.com/user/mailchaser40/media/Pictures%201/8.gif.html[/embed]
Over the course of only a week the tension, fueled by male egos, only escalated. One fatal night, the tension exploded in a brutal fight that ultimately ended my husband's life and took him away from me and our infant son. My husband didn't die in a car accident, at the hands of gang violence or in the military. His life was cut short because of an angry roommate and a horrible case of miscommunication.
The loneliness set in not long after my husband's passing. I was very dependent on him, so him being absent from me and my son's life left me lost. To add insult to injury, he passed away when we were not in a great place in our relationship. We loved each other but we were going through other issues, so on top of him not being around, we never got that chance to make up from an disagreements we had. After his death, I was left to think about the "what if's"and why I was left here without my first love and without getting a chance to make amends before his passing. It was a dark time for me.
To be honest, his death also made me realize something:
[Tweet "I was so dependent on my husband that I had neglected my own self-esteem."]
Without him in my life, my sense of self was left in shambles. I did not know who I was as a person because I relied on my husband for everything. He paid all the bills, made all the decisions and I never had much of a say so because I didn't have confidence in myself to make the right choices. The only time I wasn't up under my husband was when he was working. I resented him going anywhere without me. I isolated myself from others because I felt I always needed my husband with me in case anything happened. After a year of grieving and trying to raise my son alone I made peace with the fact that I although I was still in mourning, I needed to find someone else to lead me and help me with my son. My desperate search for another husband and love soon began.
I went on a downward spiral during those years of my life. I kept my hurt and pain to myself but lashed out on family and kept getting involved with the wrong men. It wasn't long before I became pregnant with my first daughter from a one-night stand. I had my second daughter from a married man. I would love to say that I was the perfect widow and that I went to counseling and spent my time alone working on myself but that would be a lie. Some may pass judgment for the way I dealt with the loss of my husband, but I am here to say that people grieve differently. I will not hide the truth to make someone love me or respect me, and I pray that the truth will make others understand grieving and that we should not judge others, but pray for those who have lost a loved one. I realize that there is no one proper way to grieve. There are many emotions as we widows deal with our pain and figure out how to move forward.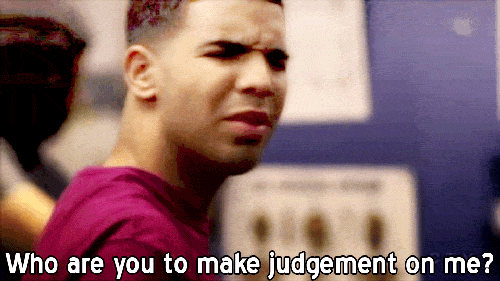 After years of pain and dating these wrong men, I realized that I was doing myself a disservice and also a disservice to my children by not taking care of my spirit. I needed to face the death of my husband and to look at myself as a mother and woman. I needed to take a break from dating and finally face the one person I never faced: myself. I admitted that I never truly took the time to grieve. I did not take the time to evaluate myself in my marriage, to heal, and to make much needed changes for myself and for my children. When I faced my truth I gained the courage I needed and freed myself from the past.
Losing a loved one is filled with many conflicting emotions, but other widows don't need to struggle through the healing process as I did. Here are a few things I did to handle my grief and bring joy and happiness back in my life.
1. I Put God first.
First thing I did was get my relationship back with God. I decided that God brought me peace and His love is amazing and that I needed to focus on God's love and stop seeking love from others.
2. I Forgave myself
Although I was not the one who ended my husband's life, I blamed myself for years. Others also blamed me for my husband's death because some felt my interference ultimately added to the miscommunication. Some even accused me of actually having an affair with this person, which was far from the truth. I began to feel the part I played caused so much pain, which made me feel guilty and worthless.
[Tweet "I let others' opinions of me get to me and forfeited control of my feelings."]
It was up to me to decide that I was not responsible for my husband's death. Although my husband and I were not in the greatest place, we loved each other and did everything we could to support each other as a family. I forgave myself for seeking convenient comfort from the wrong men. Regardless of my choices, I have two beautiful daughters and I am thankful for them and thankful for the son whom I see traces of my husband in every single day.
3. I practiced celibacy and stopped making comparisons to my husband
I became celibate and stopped trying to find men to take my husband's place. That was the biggest choice that I have ever made. I was a virgin when I met my husband. We didn't wait until we were married to have sex,  but I am proud to say that I married the man whom I experienced my first time with. After his passing I went from man to man searching for love that I did not have for myself. I thought if you become intimate with someone, then they will want to be with you. That is far from the truth. Sex does not equal love and I learned that the hard way. I was also looking for bits and pieces of my husband through these men. I only dated someone if he reminded me of my husband in some way, but soon realized that no one could take the place of my husband and I needed stop comparing him to others.
[Tweet "Sex does not equal love."]
I am now choosing to wait until I get again before I become intimate with my future husband. I want to focus on the emotional, spiritual and mental side of a relationship. I want that closeness and that bond that does not come from sex in the bedroom. That will happen when the time is right. Becoming celibate has been the hardest but most liberating thing I have ever done. So I am happy with my decision and do not plan to go against it.
4.  I practiced self-love
My experience emphasized the importance of loving myself. I evaluated my patterns and behaviors dating back to even before I was married to to see how I became so co-dependent on my husband. What I recognized was that I needed to trust myself and because of that I now am assured that I am always doing what is best for myself and my children. I learned to love my self as a single woman and enjoy my own company. During this time is when I also joined a support group for grieving wives. I learned that I am not alone and though my spouse is no longer with me, I love him and will never forget him. You owe it to yourself to keep living and to move forward in a safe and healthy way.
5. I rediscovered my passions.
By focusing on myself and learning to occupy myself without someone else's company, I became reacquainted with the one thing I love to do: Write.  I have always had a passion for writing but I never pursued it. I don't believe I am meant to work a 9 to 5 and I hope to make a career out of writing and sharing my story. Writing gives me the most joy makes me truly happy. Nothing is without it's difficulties but blogging and encouraging women is exciting and has brought my joy back!
6. I said 'I love you' more
Out of everything I been through dealing with my husband's death, one key lesson I've learned is to appreciate life and cherish each moment with family and friends. It's important to always tell those we love that we love them. I make it a point to tell my children I love them every day and night. I want them to know my love is unconditional despite their flaws and fumbles in life.  I am truly thankful for being able to tell my husband I loved him before he passed. When you are in contact with family and friends, make them feel loved and try to keep things on good terms regardless of how difficult things can be. There are ways to show you care even if you  aren't in contact daily. I make it a point to show I care and tell my family I love them.
I feel like I am finally at a good place in my life. I am feeling my best and am confident in the person I am becoming. I still have areas I would like to improve on but I honestly feel like my darkest days are behind me. My journey is just beginning and I am blessed that I have this platform to share my story. Although the world constantly places pressure on adults to have it all figured out, at 33, I can say that I am still growing and learning. My story is flawed and filled with mistakes and pain, but it is because I hit rock bottom that I actually found my joy.
Keeya Waldon is a freelancer who writes for single women who are waiting for their future husband. She strives to empower and encourage all women to love themselves first before entering a relationship and she shares encouraging words on her website TheFutureWife.com.