It's all gold everything in fashion, and we are here for it!
---
Runways and magazines have been dripping in gold recently for the upcoming spring season. Gold chains as well as necklaces and rings are always being flashed in magazines and ad campaigns, and are even spilling over into the beauty department as well.
Pat McGrath, a famed makeup artist and Creative Design Director for Proctor & Gamble, has been one beauty connoisseur that's embracing the gold movement with the upcoming release of her new full makeup collection Gold 001.
McGrath's gold  has been hyped up ever since she have been seen using it for high fashion editorial photo shoots and for the spring 2016 runways show for Prada. The bold pigment is applied mostly as a lipstick, but is used as an eyeshadow which makes this product a true double duty item. This insanely hyped gold pigment sold out within a couple of hours of being released, and there is not any updates on when it will be restocking.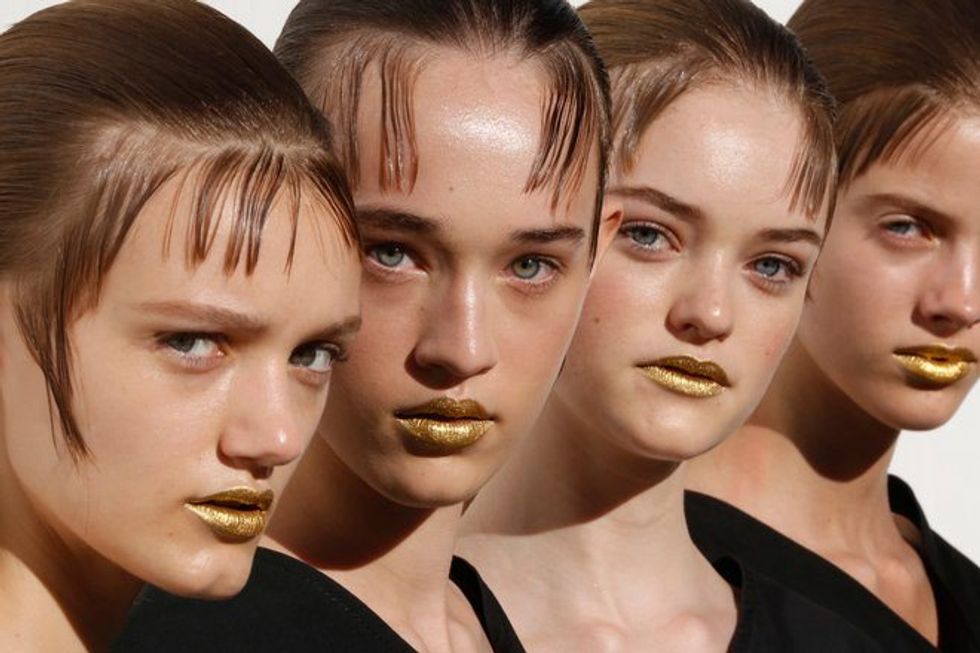 Her gold pigment has also helped create this bold makeup trend that is blazing hot in these fashion streets, and her Instagram account is proof. She either uses her gold pigment dry for a shimmery glow, with a moisten makeup brush to create a liquified look or even underneath a primer underneath for the most intense gold color you could ever imagine.
I also caught a glimpse of Teen Vogue's Beauty and Health Director, Elaine Welteroth, testing out the magical gold lip trend with some other editors from her beauty department. These editors were just as curious as I was in terms of dripping gold lips due to Pat McGrath's usage of it during spring 2016 fashion month, which made me decide to seek out the everyday woman rocking this daring beauty trend.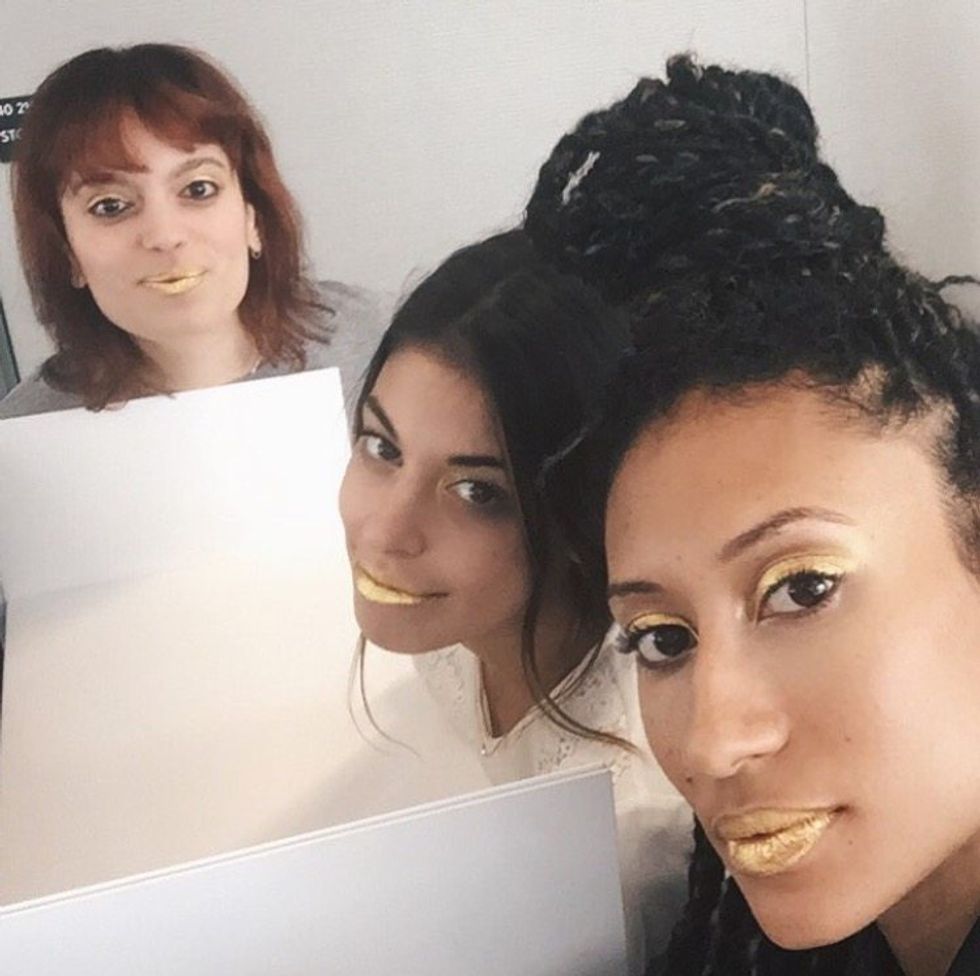 While gold lips are exciting and alluring on runways and magazine shoots, it can be quick risqué to try in real life. I'm pretty sure that I would never spark up the courage to don a gold lip outside of a luxurious photoshoots, but there are some daring women who dipped into this gold beauty trend, and the results are quite majestic. No matter your skin tone this hot lip trend looks amazing on everyone!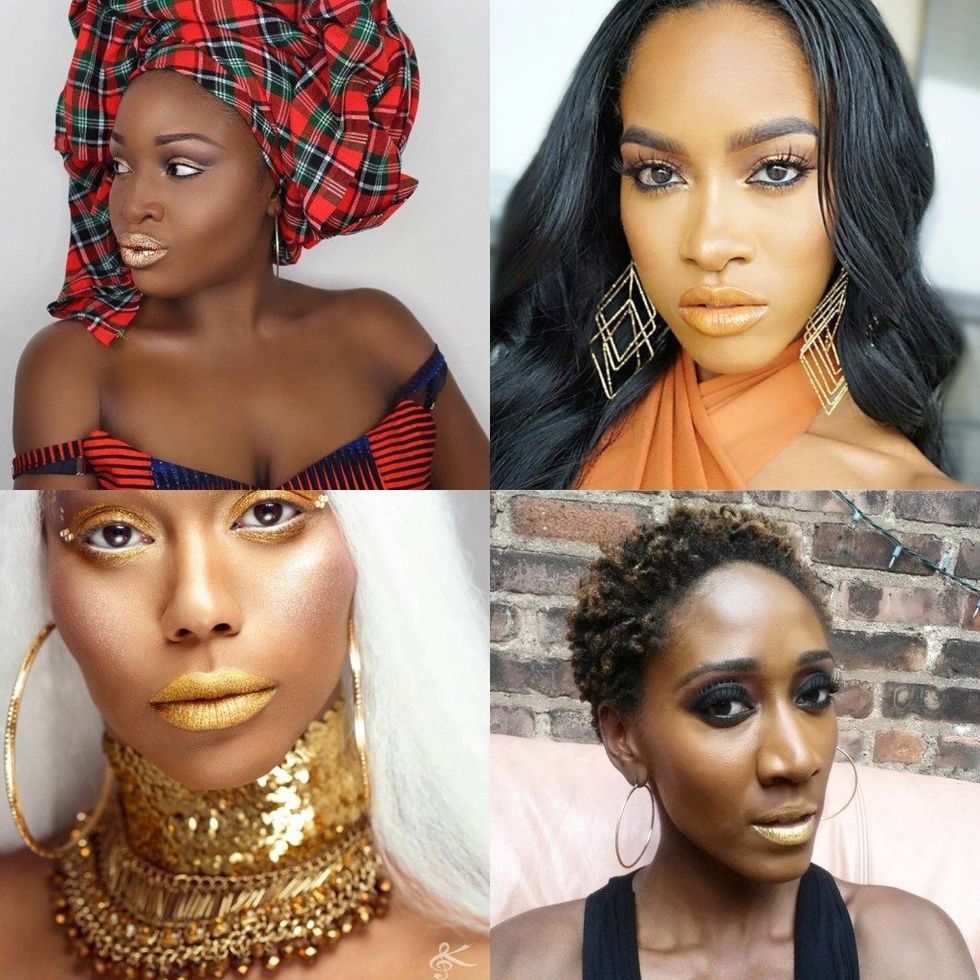 I must admit that there is something about gold against brown skin that make my heart melt. There are so many gorgeous women with their "50 Shades of Brown" looking like Queens with the gold lippie on!
Catch them in our gallery below!
Are you bold enough to wear a gold lip on a regular day in your life? Or is the gold beauty trend too fearless for you?