---
Okay, I admit it. I have a thing for clothing with a message. Not only do I like to make a statement with my threads of choice, but if I can pair them with a dope brand with a unique positioning, it's even more of a bonus!
One brand that I was recently introduced to is Gifted Apparel--a line of concept tees featuring original quotes to empower the people. No one tells the story of the company's climb to success better than Kevin Bennett, himself, the co-founder and driving force behind the brand, who sat down with me for an interview.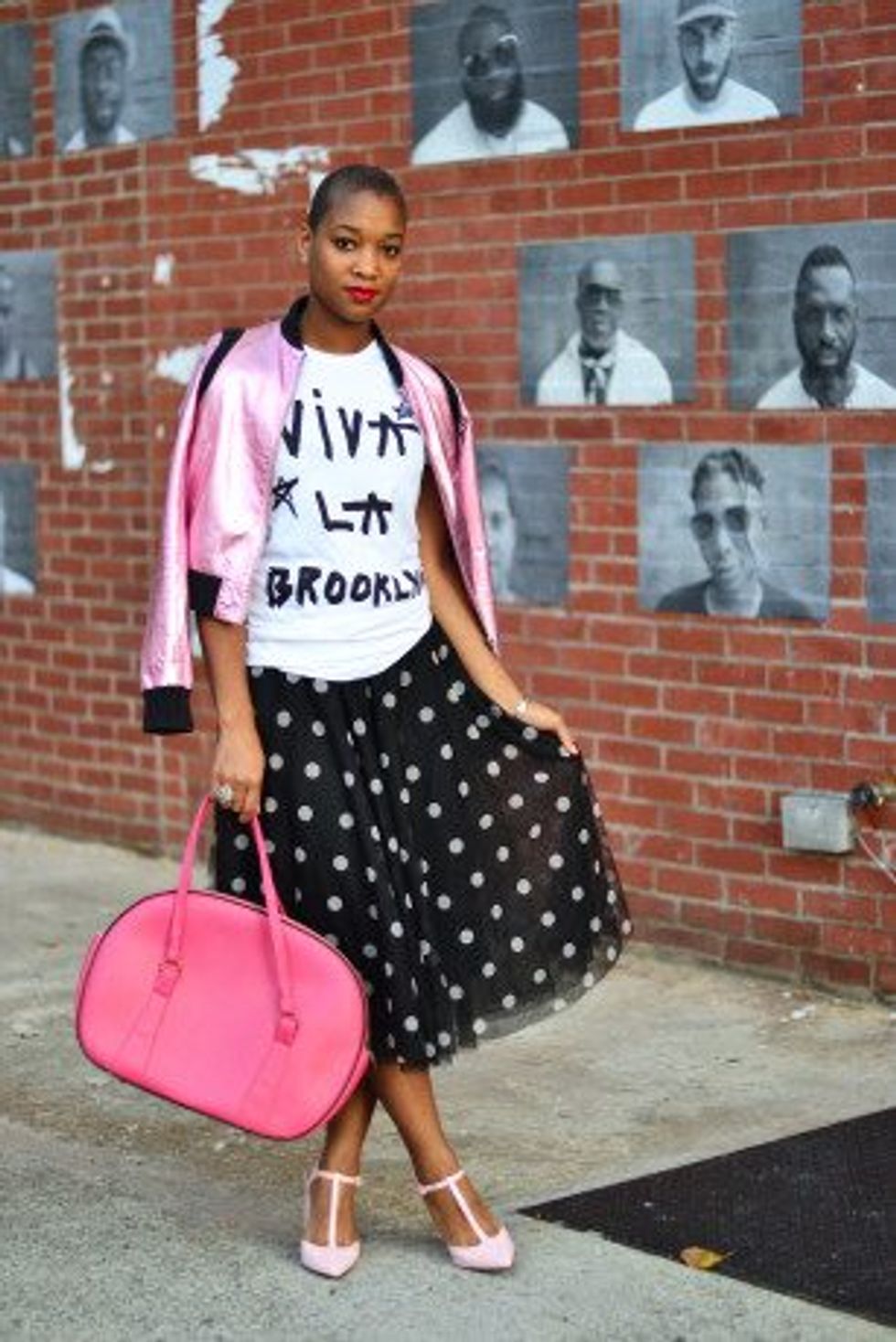 Partnering with Larry (the "think tank") and Kareem (the "realist"), Kevin and his team of creatives produced t-shirts with unique messages such as "Viva la Brooklyn," one of the brand's  first designs that the customers gravitated towards, and that made a wave for the line. Once he garnered a customer base there was no turning back for Kevin, who left his corporate job with a cashed out 401k and, most importantly, a plan. In 2011, he was able to go full-time with Gifted Apparel, just two years after its founding.
Kevin's background in sales and retail and passion for selling merchandise allowed him to hit the ground running with Larry, who was at first a customer. The friendship turned into a partnership, and the team continued selling shirts in shops around Bedstuy, Brooklyn, Kevin's native neighborhood, and at various festivals, such as the Brooklyn Hip-Hop festival, New York City's largest hip-hop cultural event. They have now grown to include an e-commerce site as well and are looking to participate in major trade shows within the next year as a next step.
What inspires the messages for the t-shirts are everyday life events and regular conversation. Whether they are discussing books, TV, or meeting and learning about new people, the possibilities are limitless of where to draw the next thought provoking quote from.
"We don't try and come up with shirts. But if a thought comes up and we all envision the same thought we will think together and tighten it," Kevin explains.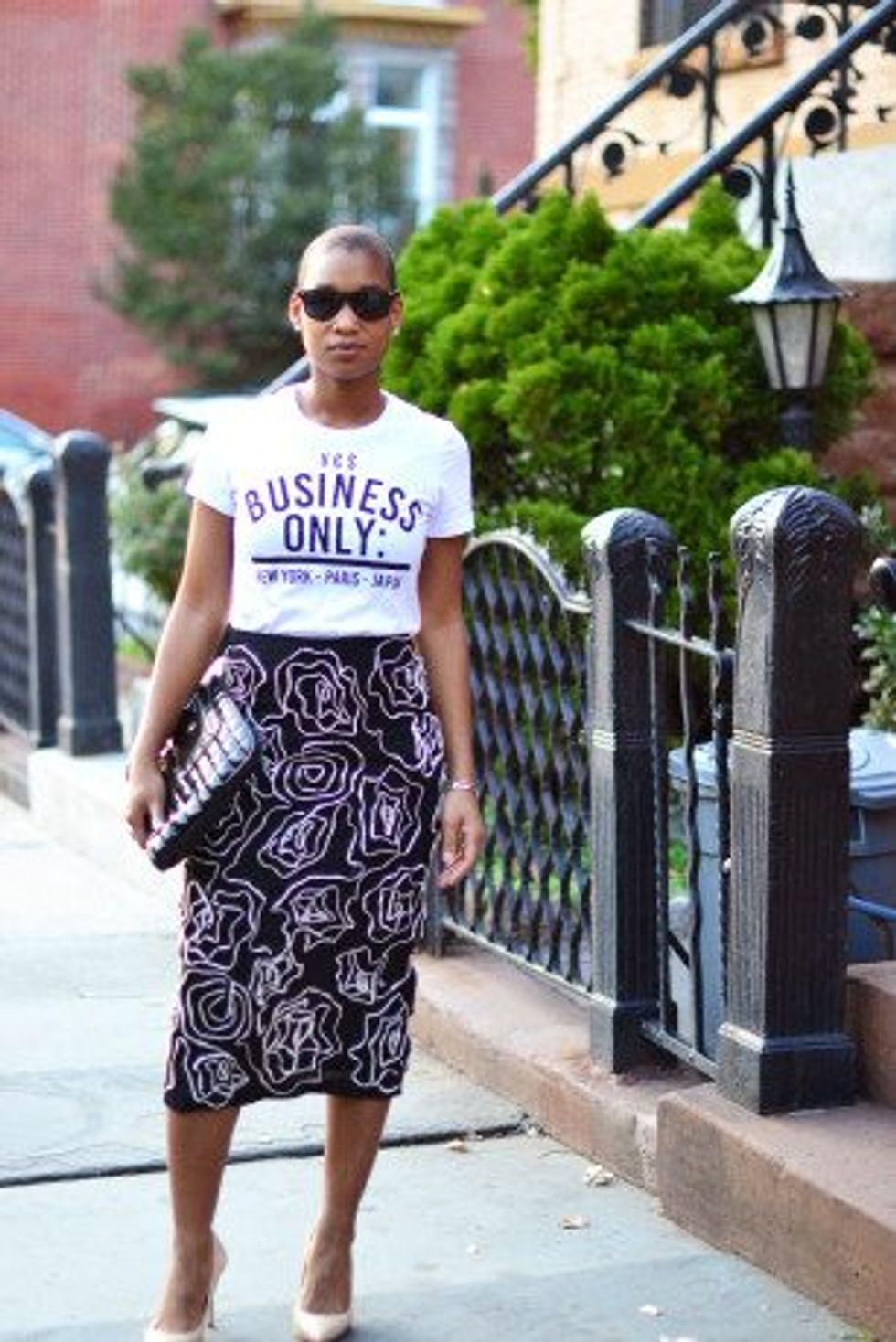 As the brand has grown, Kevin has learned some important lessons, most prominently being what you can do without. Hitting the night scene and having material things are no longer of relevance as Kevin remains focused on the business. Despite the brand's popularity amongst celebrities such as Beyoncé, Jay-Z and Alicia Keys, Kevin remains grounded, humble and hard-working. He takes his brand seriously, and after five years in the game of the billion-dollar "t-shirt" industry (around $2 billion worth of t-shirts are sold around the world yearly); it's understandable.
Kevin plans to expand the line to incorporate more full cut-and-sew pieces that offer more fashionable shapes and potentially accessories. For now, they will give the customers what they like and make it better.
"We don't assume anything we put out is going to work. A lot of people get discouraged but if this is something you really want to do. Don't stop. You will get better, your brand will get better."
His advice rings true for any venture in life.
[Tweet "You treat it seriously, and it will treat you serious back."]
And as Kevin and the Gifted Apparel brand continue to "speak to" his audience, Kevin remembers to always thank them promising "dope stuff" this year. I'll be on the look-out; I had fun styling a few of my favorite messages from his line and have some comfortable new t-shirts to add to my collection. Until then, "Viva La Brooklyn!"
Check out how I styled the Gifted Apparel shirts below! And feel free to shop the tops plus more here.