---
The millennial generation is known as the job-hopping generation, but who can blame us? We're either often underpaid, undervalued, or we get stuck at a company whose culture and values doesn't match ours - so we do what we need to do and peace out. However, hopping from one job to the next isn't always our ideal way to go. For many of us, we wish we can find that ideal job or position that will not only pay the bills (and more), but that'll also fulfill us, and actually make us want to go to work.
This type of energy and vibe is what I got after meeting Taylor Reed at a networking event earlier this year. As Taylor introduced herself to me she said, "I get paid to eat desserts all day and I love it.'' Funny thing is, I knew that she wasn't faking the flex, but she really felt that way. I don't know about you, but it's rare that I meet a millennial that's actually in love with their job and with what they do, so I was intrigued.
After talking to Taylor, I learned that her actual job title is an Associate Product Manager for 7-Eleven, and like many of us, she didn't always dream of being in the role that she's in now.
Taylor, a fashionista from the Chi, went to Dominican University and studied Fashion Design and Merchandising. She always dreamt of working in fashion and with products, but not in the food services space (previously she worked at Nordstrom and at the Art Institute of Chicago). However, instead of ignoring the career path that the universe had sent her way, she stayed the course. After graduating from college, Taylor was approached with an opportunity that would get her foot in the door of working with products, but not as she originally dreamed with fashion. This opportunity, while not ideal, taught her a lot and is what really helped her get to the happy career place that she's in now.
Keep reading to see how she got there and what you can learn from her experience.
*Some responses have been edited for length and clarity.
Sometimes the best opportunities are in disguise.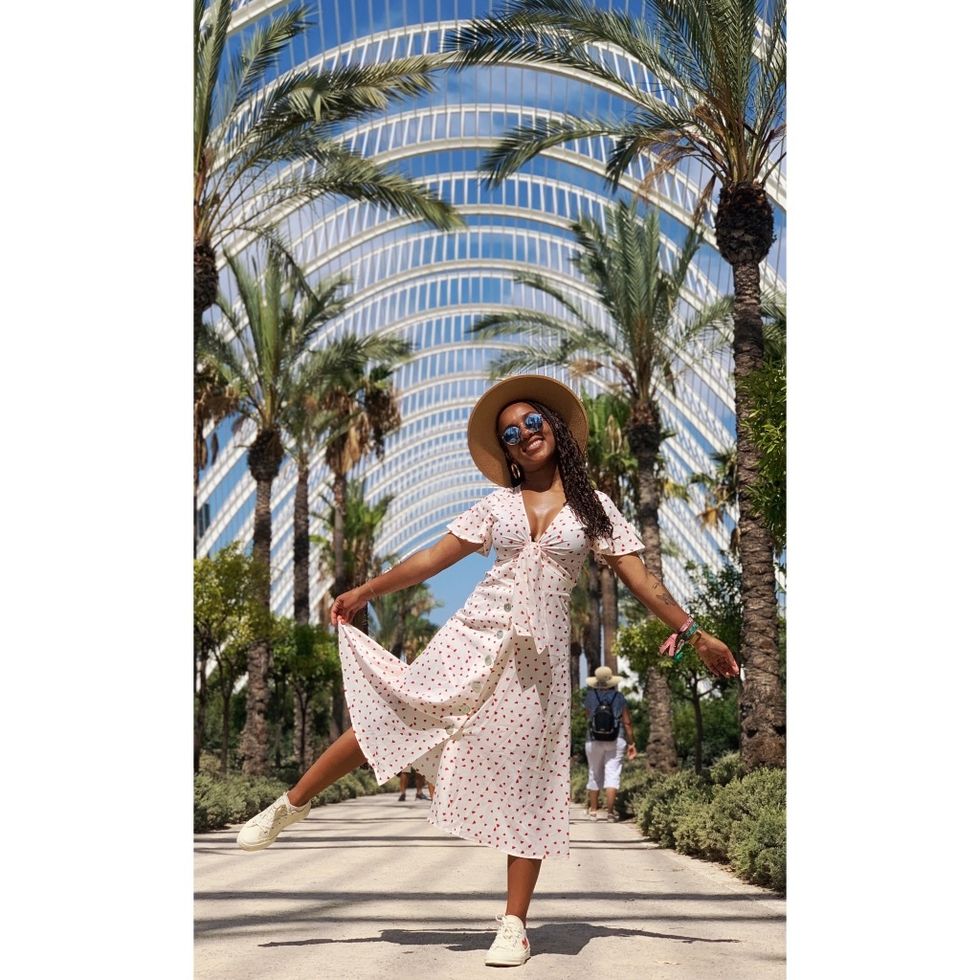 Courtesy of Taylor Reed
"My first big break was working for Sears in Chicago as an Assistant Buyer for vacuum cleaners. This was definitely far from what I imagined, but I knew I needed to be open to managing multiple products. At the end of the day, everything you do in my field is the same language, but just different products. You just need to know the fundamentals," Taylor shared. "The cool thing that I learned while in this role is that, for many companies, they have their own private label or brand, and honestly this industry is growing so much. At Sears, one of the products that I worked with was Kenmore and it's a private label brand. Working on this brand is really what sparked my interest in working with private labels. With private labels, you have a lot more room to negotiate and to create what you want to go in the store."
In less than a year at Sears, Taylor was promoted to an Associate Buyer and she learned more about the product development and management process. Her work ethic at Sears caught the attention of another retailer, Payless Shoes, and she started working with them in their Kansas office. While at Payless, Taylor worked as an Associate Buyer for accessories, and then eventually for kids shoes. In this role, it allowed her to work more in a more fashion-based role, and it taught her how kids and millennials felt about the products and their buying decision process.
Don't just go to work and then go home - network!
"After Payless, I started working at 7-Eleven from a combo of networking and having an interest in product development. Before I left Payless, they had unfortunately filed for bankruptcy and went out of business, so I had to find a job. I was really pressed to find something in this short, unexpected period of time. During my search, I ended up getting two great offers, one at The Container Store and the other at JCPenney. I literally never imagined working in the food services industry, but things shifted."
Taylor continued, "While I was at Payless, there was someone in a senior role that had come from JCPenney. She was really smart and just amazing to know, so I made it a point to get to know her. After connecting with her really well, I learned that her best friend was working for 7-Eleven and was looking to hire someone to work underneath her as an Associate Product Development Manager. My friend at work told her friend at 7-Eleven about me, and really advocated for me. After a few interviews, I ended up getting the role at 7-Eleven as an Associate Product Development Manager, focusing on private labels with package bakery products and bread. In my current role, I'm accountable for everything from pound cakes, danishes, brownies, honey buns, and the Little Debbie-style products but private-label type of products, just to name a few."
Forget the unpopular opinion, ask to pick their brain.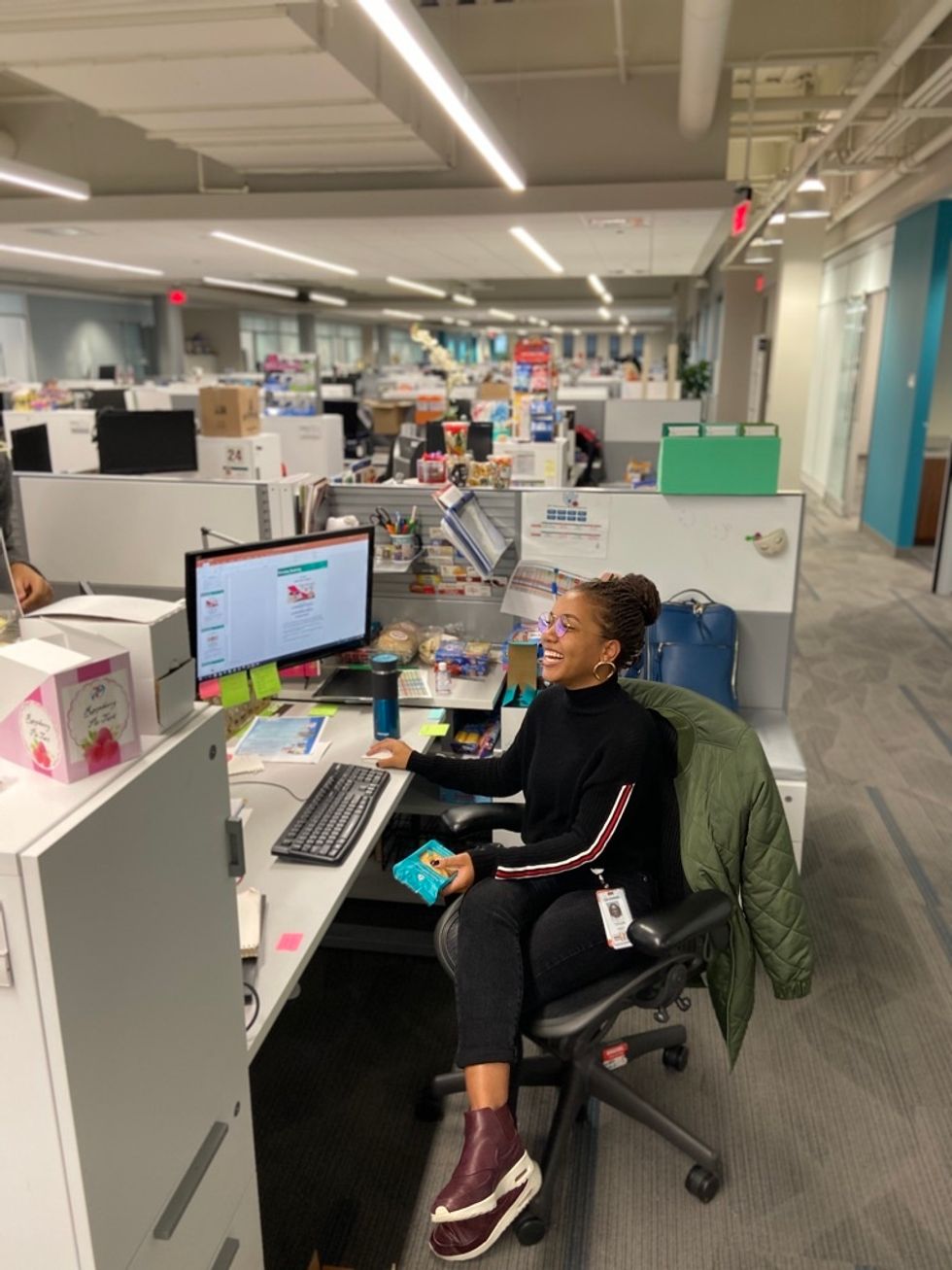 Courtesy of Taylor Reed
"I always tell people, no matter what situation you're in or what education you have, go out and network, and meet people who are doing the work that you want to do. At both Sears and Payless, I took advantage of picking people's brains at work, and not being afraid to ask questions. For example, if you're currently wanting to get into product development and you have a product development department at your job, first try to connect with those people. If you don't have that type of team at your current job, go to networking events or even just go on LinkedIn and network. You'd be surprised at how many strangers I've reached out to for different types of roles and advice, and vice versa. You never know who's willing to actually offer advice and be of help," Taylor advised.
Greatness takes time and effort.
One of the biggest things that I learned from Taylor is that literally everything takes time, energy, and effort, no matter what the product is or what industry it's a part of. You cannot rush the process, or make anything great without proper planning or testing. For Taylor and her team at 7-Eleven, developing the product, taste testing, determining the price point, and signing off on it, can take as little as 8 weeks (which is rare) and as long as 24 weeks before it's ready to go in the store. "In my role, I'm responsible for pulling a report for my team to see how well our products did, and then from there, I'm meeting with different suppliers that make the honey buns, pound cakes, brownies, etc. and plan out when the product will hit the store and everything that's associated with how the customer will view and engage with the product," Taylor explained.
"With my team and with the suppliers, we discuss the trends that people are seeing in stores, and what's popular in pop culture. After that, the supplier will give me the product to view and taste, and I'll give them feedback. From there, I meet with the marketing team because they help me determine if the packaging of the product is in line with our goals and if it makes sense for the branding and image that we are going for. Sometimes, if I'm working on a product that I need a little help with, I'll take advantage of our test panel. At 7-Eleven, we have a test kitchen at our headquarters, and we can literally bring people from random departments to get their opinion on the product that we're working on."
The decisions you make today will either have you struggling or glowing up in the future.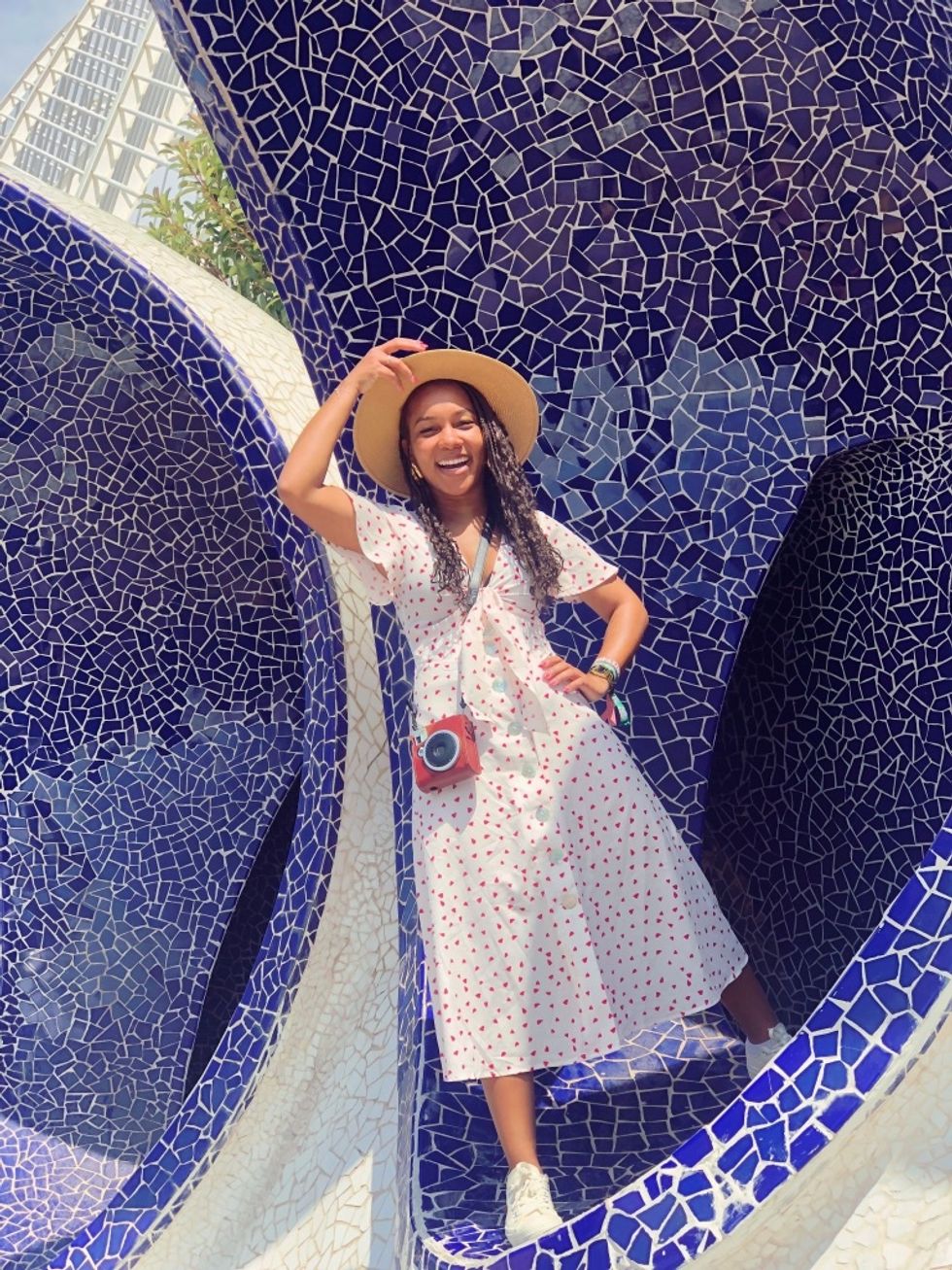 Courtesy of Taylor Reed
For many of us, trying to figure out this thing called adulting is often stressful and confusing. We want to live our best lives, and having a fulfilling career is a part of that, but sometimes it's hard. Even when we do find a job and company that we love like Taylor, everyday isn't sunshine and rainbows. Because of this, it's important that we intentionally surround ourselves with positive energy, people, and vibes that take us higher instead of lower. For Taylor, that intentional living means budgeting well so that she can afford to travel the world and gain new experiences when she's not tasting desserts and developing new products at 7-Eleven.
Intentional living means not settling for less and always making it a point to network, learn, and perfect her craft so that she can continue to sustain a career that brings her joy. "When I need a pick-me-up and source of motivation, I also like to study this quote by William Blake that says, 'My business is to create or else become enslaved to another man's creation.'," Taylor revealed. "This quote motivates me because it shows me that if I slow down and don't do what I need to do to reach my goals, someone else will come and do exactly what I want to do."
For more of Taylor, follow her on Instagram.
Featured image courtesy of Taylor Reed