I lamented about how frustrating it can be to shop as a thick thighed, big bootied, sometimes missy / sometimes plus size woman. And for one reason or another, this post resonated with a lot of you. But while shopping can frustrating, don't let that frustration turn you off from shopping and fashion altogether! One of the ways I battle this frustration is by seeking out women with a similar body shape and size, and seeing how they style themselves. It again can be difficult to get inspiration on how to wear wide-leg pants when all the images you see are of tall skinny women. So if the thick thighs post resonated with you, I invite you to get inspired by these plus size fall looks.
---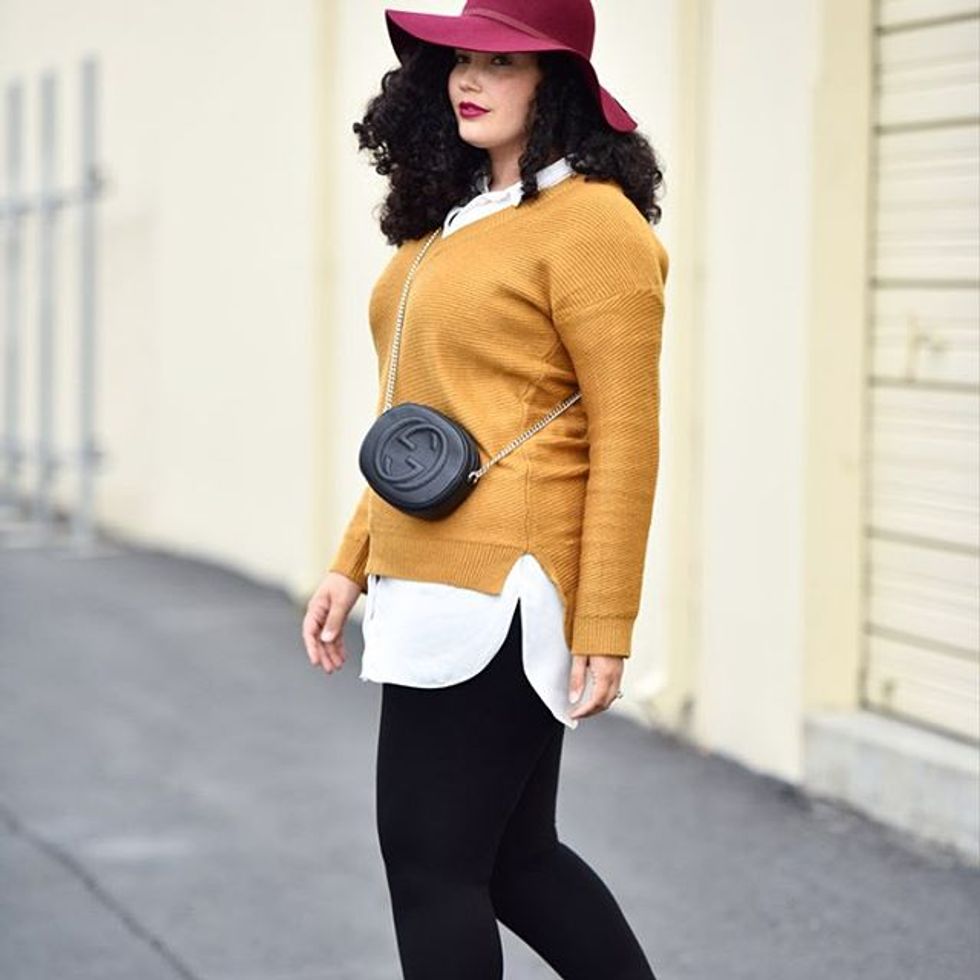 Tanesha of Girl With Curves shows how to wear color during the fall. She perfectly matches her deep red hat and lipstick with a punch of mustard in her sweater. She layers in other neutral pieces for a slimming yet bold fall look. And hello there Gucci bag!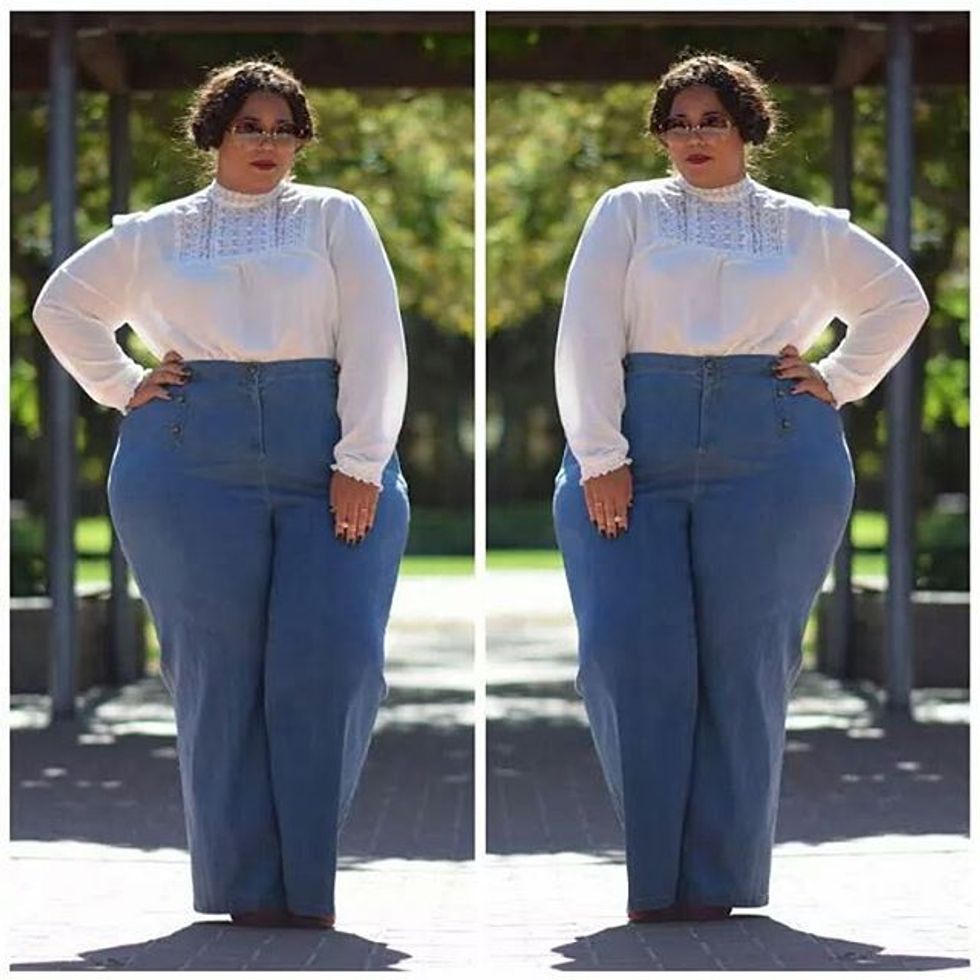 Chastity of Garner Style tackles a tricky trend for any women this fall: wide leg pants! She picks a high waisted pair that complements her curves and tucks in her top to create an even proportion. For the full boho look, she finished off with a vampy lip, messy halo braid, and cool circular shades.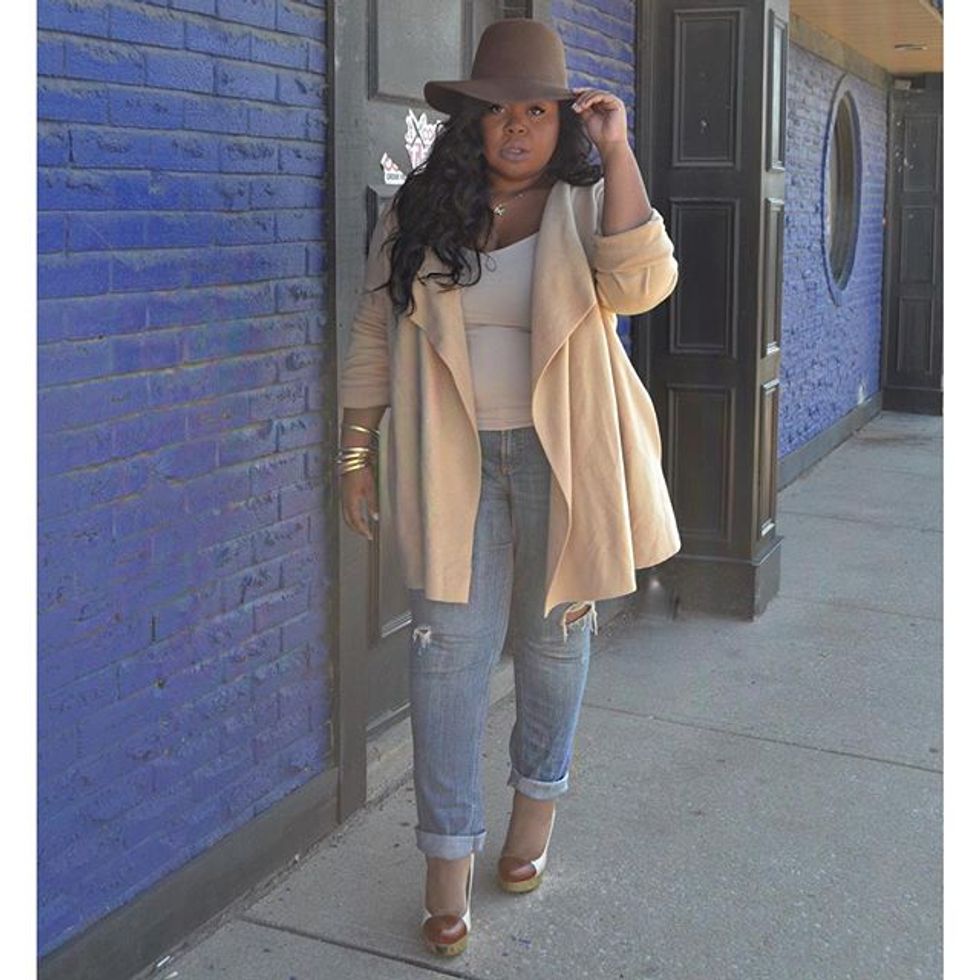 Sasha of Flaws of Couture takes a basic tee shirt and jeans outfit and bumps up the style with a camel jacket and chocolate hat. By combining different shades of the same color, Sasha creates a simple yet visually interesting everyday outfit. And to look and longer and leaner, she added in a pair of brown heels.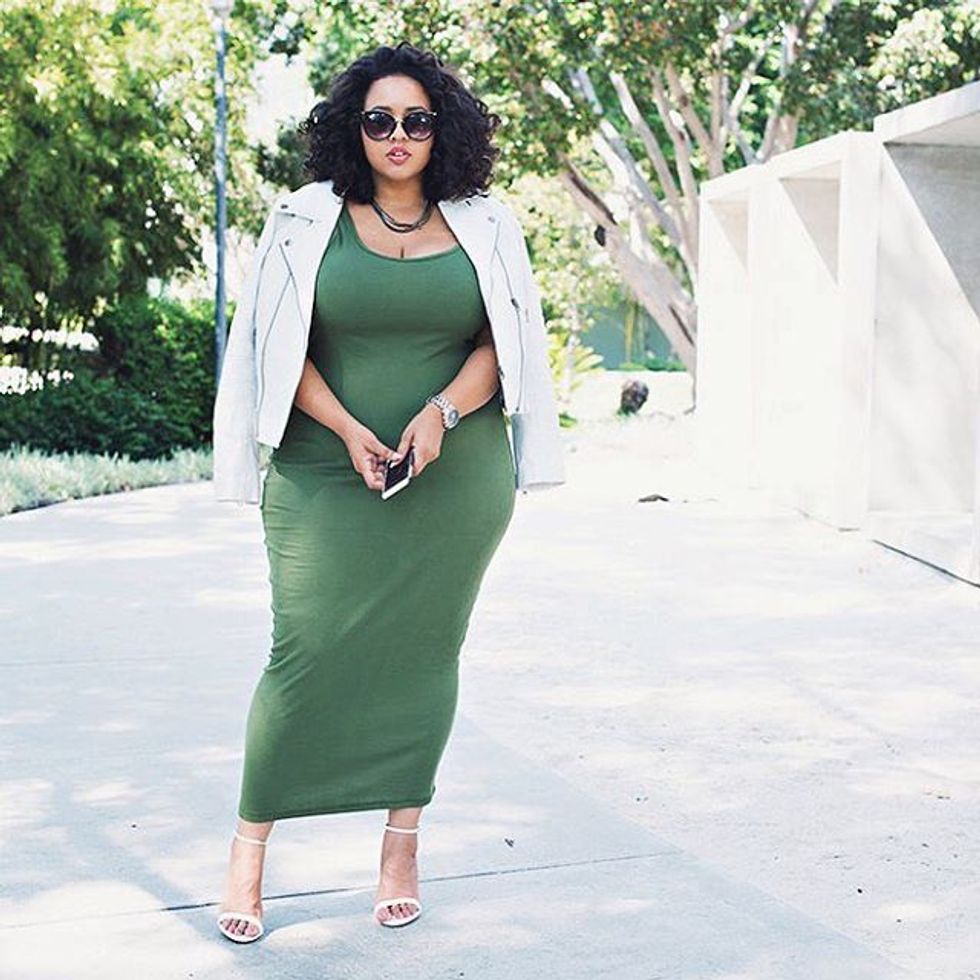 Gabi of Gabi Fresh shows how to take a summer staple and transition it into fall. She's extending the wear of a maxi dress by pairing it with a leather jacket. By keeping the top half warm, she gets away with a sandal during mild fall days. (And it also helps that she lives in LA!)
Already "more to love" ladies! Who do you look to for plus size inspiration? What trends are you dying to try?
Need more inspiration? Check out the gallery below for some more of these looks from these plus size beauties!