Gabrielle Douglas is having a great month!
---
From the Ava Duvernay Barbie to diversifying their Barbies, Mattel just changed the toy game once again with their new Gabby Douglas Barbie. Gabby joins the likes of Misty Copeland and Zendaya who received their groundbreaking Barbie's this past year. Some people may think it's overdue since she became the first woman of color to win the individual all-around competition in the Olympics back in 2012 but it's better late than never.
Not only did she get her own Barbie, the 2-time Olympic gold medalist also officially qualified for the 2016 Olympic team last week. Rio here we come!
Between her career and being a role model, her new reality tv show based on her family has also been a huge hit. But that was to be expected. Remember a few years ago when the Olympic gold medalist sat down with Oprah for 'Oprah's Next Chapter' and for the first time, introduced her very supportive family?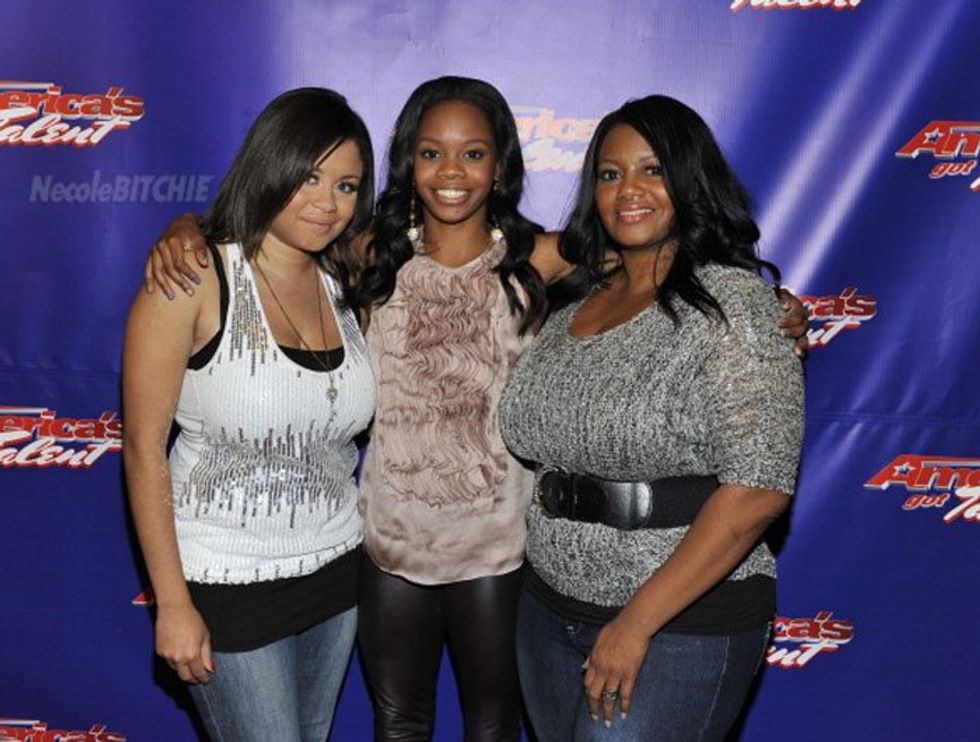 Behind the scenes, the family shared cute stories about Gabby while showing Oprah around the house. Later, Gabby and her mom chatted with Oprah one-on-one about how Gabby almost quit gymnastics altogether after being bullied for being black. The teenager also told Oprah why she prefers to be called 'Gabrielle' vs 'Gabby' and why she hasn't talked to her father since winning the Olympic Gold.
On being bullied at her former gym
I was just kind of getting racist jokes and kind of...being isolated from the group. It was definitely hard. I would come home at night and just cry my eyes out because I was like, 'What did I do to deserve this?'[...][When the others were asked to scrape the bars in the gym] "They're like, 'Why doesn't Gabby do it? She's our slave. It was very offensive and I really think that it should not have been said. You just don't do that.[...]I was the only African-American at that gym. I definitely felt isolated. I felt, 'Why am I deserving this? Is it because I'm black?' Those thoughts would go through my mind. I was so scared at my old gym to show my potential because a lot of the girls would isolate me still and I was just holding back. I felt like I needed to move and really shine and not be discouraged and let my talent go to waste.
On No Longer Wanting to Be Called 'Gabby'
Well, my friends call me 'Gabby' but I think I'd rather be called 'Gabrielle.' I like the beauty of 'Gabrielle.'
On Not Having Contact With Her Father
I have not [talked to my father since winning]. We're kind of distant. I got a new phone and my mom thought it was best to keep me [protected] and him not to have my phone number so he had no way of contacting me.[...]I don't think it would be the best [to contact him]. I think I'll just stay kind of under the bubble.
_________________________________
Good luck at the Olympics Gabrielle Douglas!