---
From "Pills" to Poetry–It's amazing what a year can do.
Last night, footage surfaced of rapper Nicki Minaj swapping her bars for stanzas, as she took to the stage to recite Maya Angelou's classic "Still I Rise"poem and instantly I thought: this sounds refreshingly familiar!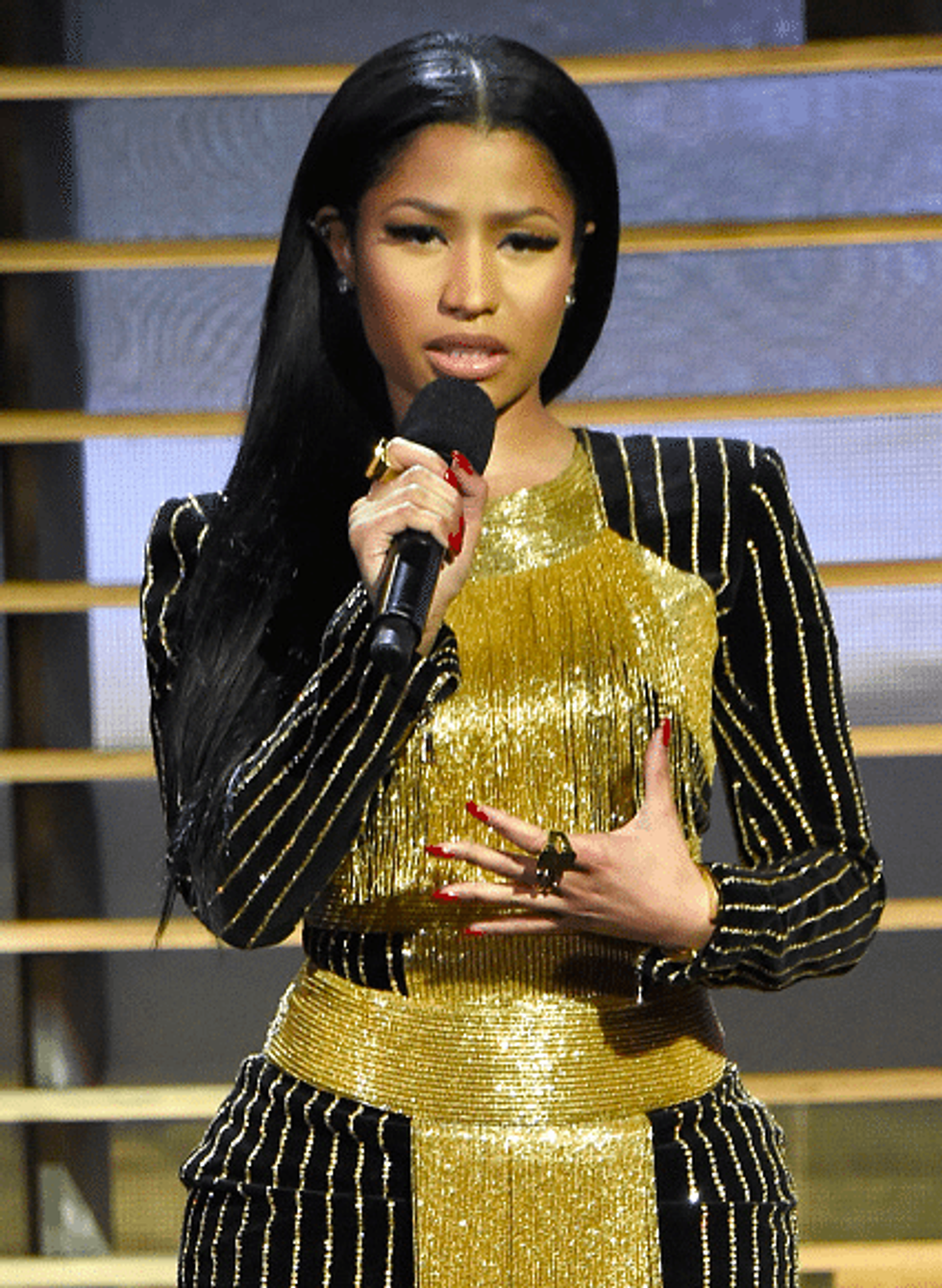 Aside from the fact that the late Angelou's poem has been an iconic staple in literature for years now, Nicki reciting the famous words at the Shrine Auditorium did more than give me the expected "feels" any Angelou poem brings–it gave me the chills, too, as I felt I was witnessing a year of completion for the 33-year-old rapper.
This time last year, Nicki was on an intense promo run for her album The Pinkprint, where the vulnerable rapper had released a slew of singles confessing everything about her life, from an abortion as a teen, to a recent, near-death experience from the painkillers she took to help cope with the pressures of fame, Nicki kept it honest in her music to say the least.
During this time, the rapper was also dealing with the heartache of a bad breakup from ex-boyfriend of 12 years, Safaree Samuels. While explaining the lyrics to her track, "I Lied," a pre-Omeeka hinted that the song was about a certain someone (cc: Meek Mill) that she was falling for, but due to her insecurities from love and life experiences, she'd been hesitating to give her all to him. She opened up about the experience on the Hot 97 couch:
"I Lied" is about sort of like, knowing you're in love with someone else and being afraid to tell them because you kind of feel like if you know that I really love you, if you know how I really felt a bout you, you might start trying to play the kid. I felt like at one point that maybe there was someone [I loved], but I didn't really tell them. Because I didn't want [them] to stomp on my heart.

I know women feel like that all the time. There is a dude that you like and he's not really tameable and you don't want to put it all out there because you feel like, 'Wait a minute, you ain't gon' have me out here looking crazy [boy]. That's what you ain't gon' do!"
Just a refresher of some of the lyrics from "I Lied"
Even though I said I didn't love you, I lied...
I thought eventually you would let me go
That was my insecurities and my ego..
I guess this is what I gotta do to keep me from falling
Stalling the truth, who knew what you'd do if I let you in
My mama ain't raised no fool...
Falling so fast I am afraid of you.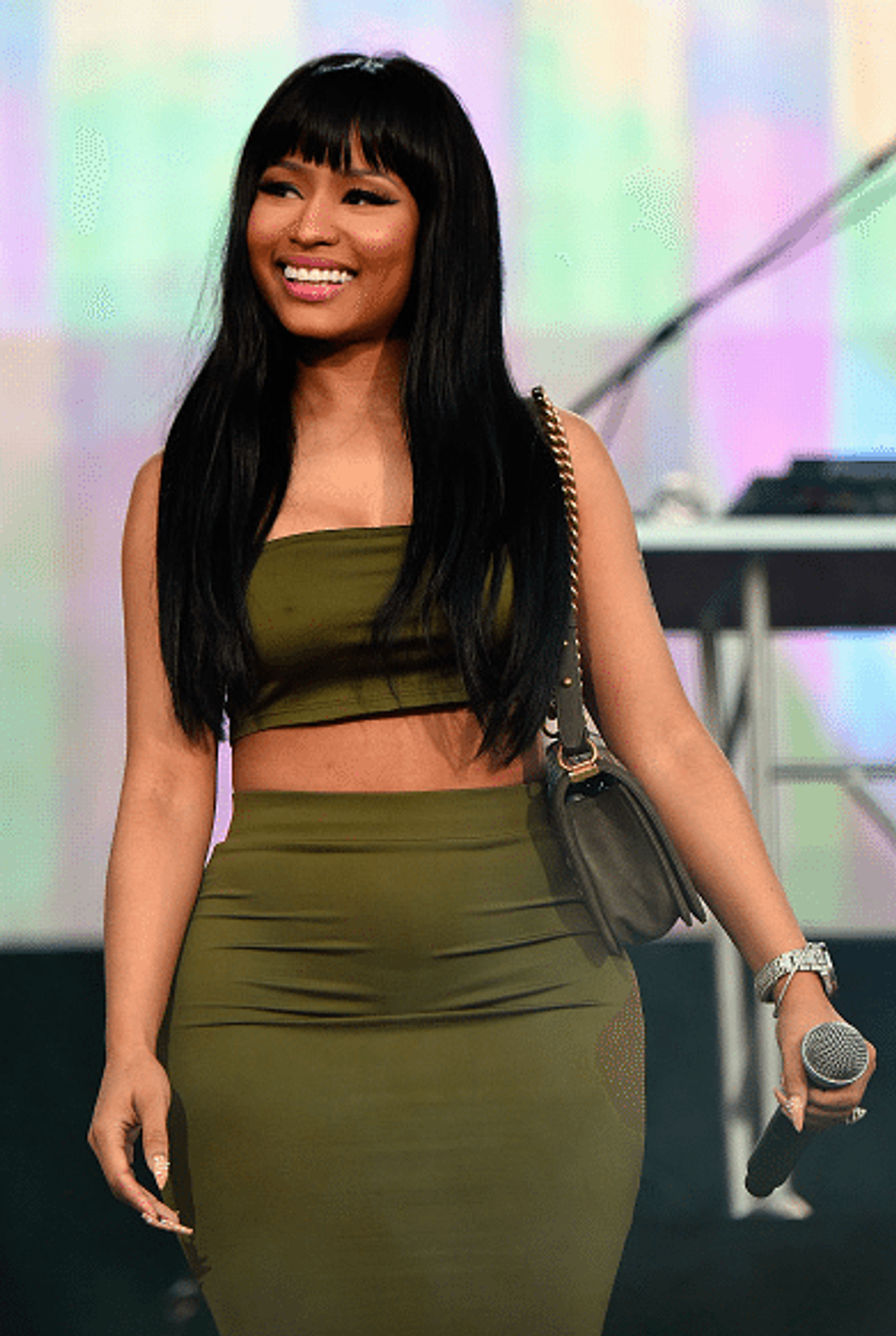 During an interview with Vogue magazine a little later, Nicki also opened up about the difficulties in being vulnerable as a woman in the industry:
"

[It's] tougher to be vulnerable. As a woman in the industry, you try so hard to remain strong and to not let your guard down. And once you let the walls down and let people see that you were a regular person who has feelings, sometimes people take advantage of that. I think that applies for everyone. It's always a little bit nerve-racking to just completely let your guard down because you just don't know if people are going to appreciate it. And then if they don't appreciate it, you can feel like you did it in vain.

"
In the very same interview, she also made a promise at the top of the year that she was going to live 2015 to the fullest, and cast all judgement and societal pressures aside and just do her:
"

This year (2015), I decided that I'm going to live my life.... I need to live my life and I need to realize that people are going to talk about me no matter what. They don't know who I am. And it's kind of sad because I've done so much for so many people, but I haven't taken a moment for Onika.

But this year, I'm taking a moment before the tour. I'm going out and having fun because none of this is guaranteed. I'm not living my life for social media and people who don't know anything about me anymore—for them to give me a stamp of approval. It doesn't matter to me anymore."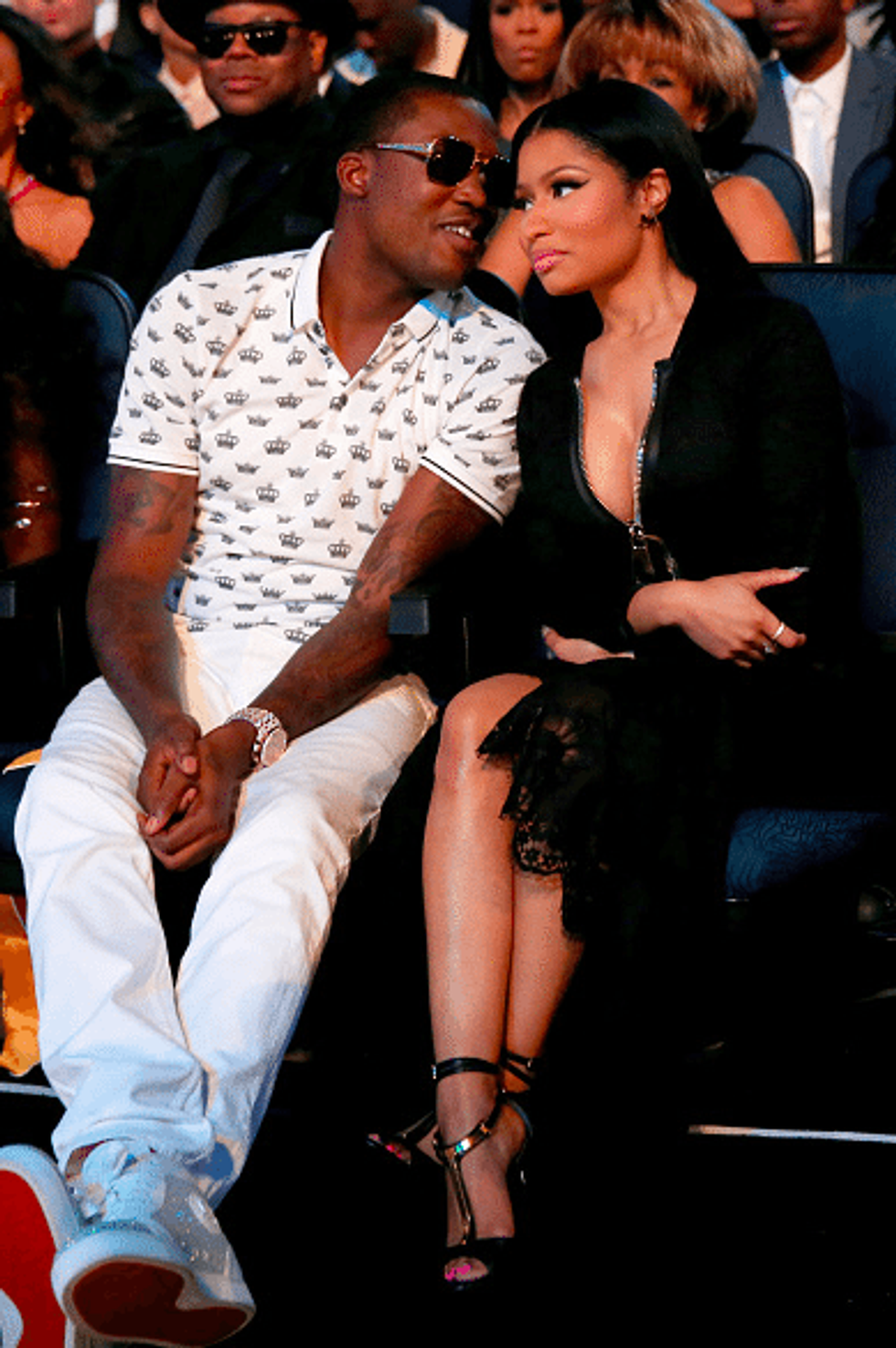 Well, fast forward a year later and it's safe to say, Nicki kept her word to Onika. Despite doubt (from both herself and fans, alike), Nicki took a chance on love and life again and has been smiling ever since. She even risked going more public with a few of her every moves, allowing her transparency to be a testimony to second chances and the benefits of nurturing our own needs for a change!
Nicki has also appeared her happiest in years, despite having one of the most critical years in her career from both fans and anti-fans of her man (those rap beefs tend to get everyone you love caught in the middle!). While touring the world with boyfriend Meek Mill, the couple have made sure to stop and take in the cities they are visiting, something that Nicki said was very important for her to do during her break–which was just live life more!
Although Maya's words are not Nicki's, seeing the confidence in her recite the words of "Still I Rise" compared to the reluctance of when she broke down "I Lied," is a touching 180. I couldn't help but find myself hearing the instrumental for Nicki's track play in the back of my mind as she recited:
Did you want to see me broken?
Bowed head and lowered eyes?
Shoulders falling down like teardrops.
Weakened by my soulful cries.
You may shoot me with your words,
You may cut me with your eyes,
You may kill me with your hatefulness,
But still, like air, I'll rise...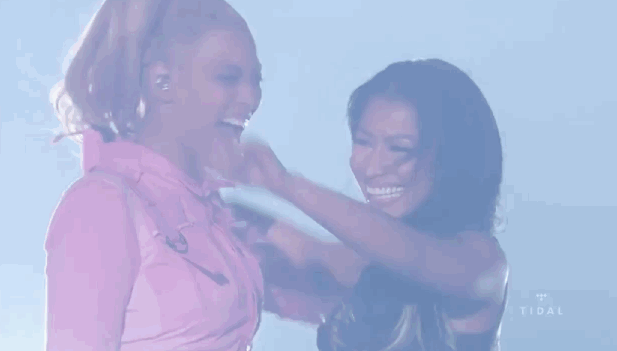 Yes!!!
In an interview earlier this year, Nicki opened up about her hopes to inspire women:
"

I think of myself as a woman who wants other women to be bosses and to be strong and to be go-getters.

I'm just a regular girl. Some days I'm super strong; some days I'm super insecure... [but] I feel like women can do anything that they put their minds to. That's really the truth–I started off with just a dream!"
Watch an emotionally-charged Nicki Minaj recite the late Angelou's "Still I Rise" on the next page!