---
After writing an article on leaving my toxic ex, I got a question that I never anticipated: What could my ex have done to get me back? I choked from laughter. There was not a damn thing he could have done.
However, the man on the other side of this question wanted an answer, expressing his desire to rekindle a relationship with his child's mother. He explained that she was single and not dating anyone and that he was a changed man. However, she made it clear there was no hope for them. Our conversation was brief, but one thing became clear: This wasn't the first person to mess up and it wouldn't be the last. The only thing he could do at this moment was to respect her wishes.
This got me thinking, was there love after toxic behavior? Yes, I believe so. This doesn't apply to everyone, specifically anyone who physically, mentally, and/or sexually abused their partner. Y'all can kick rocks.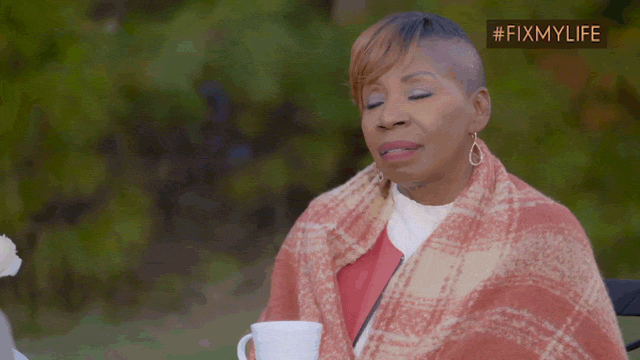 media.giphy.com
However, some mistakes are a direct result of ignorance, while others can be linked to selfishness, greed, and ego. If you or your significant other displayed any of these behaviors, then it's time to tell the truth and own your mistakes. Next, you must accept there's no guarantee your desire to rekindle will result in getting back with your ex. Sometimes there's just too much water under the bridge.

On the flipside, love isn't linear and there are plenty of happy and healthy couples that reunited after breaking up, but make sure both you and your partner meet these requirements, first.
How To Fix A Toxic Relationship
Did you know that xoNecole has a new podcast? Join founder Necole Kane, and co-hosts Sheriden Chanel and Amer Woods, for conversations over cocktails each and every week by subscribing to xoNecole Happy Hour podcast on Apple Podcasts and Spotify.
Featured image by Shutterstock.