HBO Max shook up reality television with their reality dating competition seriesFBOY Island last year and now it's back for season 2. For those who aren't familiar, FBOYIsland is a reality show that follows three women looking for love. The ladies are joined by 26 good-looking men, but there's a catch. Thirteen of the men are self-proclaimed "Nice Guys" while the other 13 are self-proclaimed "FBoys." The women are challenged to determine who is who as the male contestants' titles aren't revealed right away with hopes that they will choose the "Nice Guy."
---
But not only are their hearts on the line but so is the prize money. If the ladies choose a "Nice Guy" the couple will split $100,000, but if they end up choosing an "FBoy," the "FBoy" will walk away with the prize money instead.
The second season premieres on July 14 on HBO Max. Similarly to the Love Is Blind roll-out, three episodes will be available on July 14. Three more will release the following week on July 21. Two more episodes will debut on July 28, leading up to the final two episodes dropping on August 4.
Get to know the cast below:
Who is Mia Emani Jones?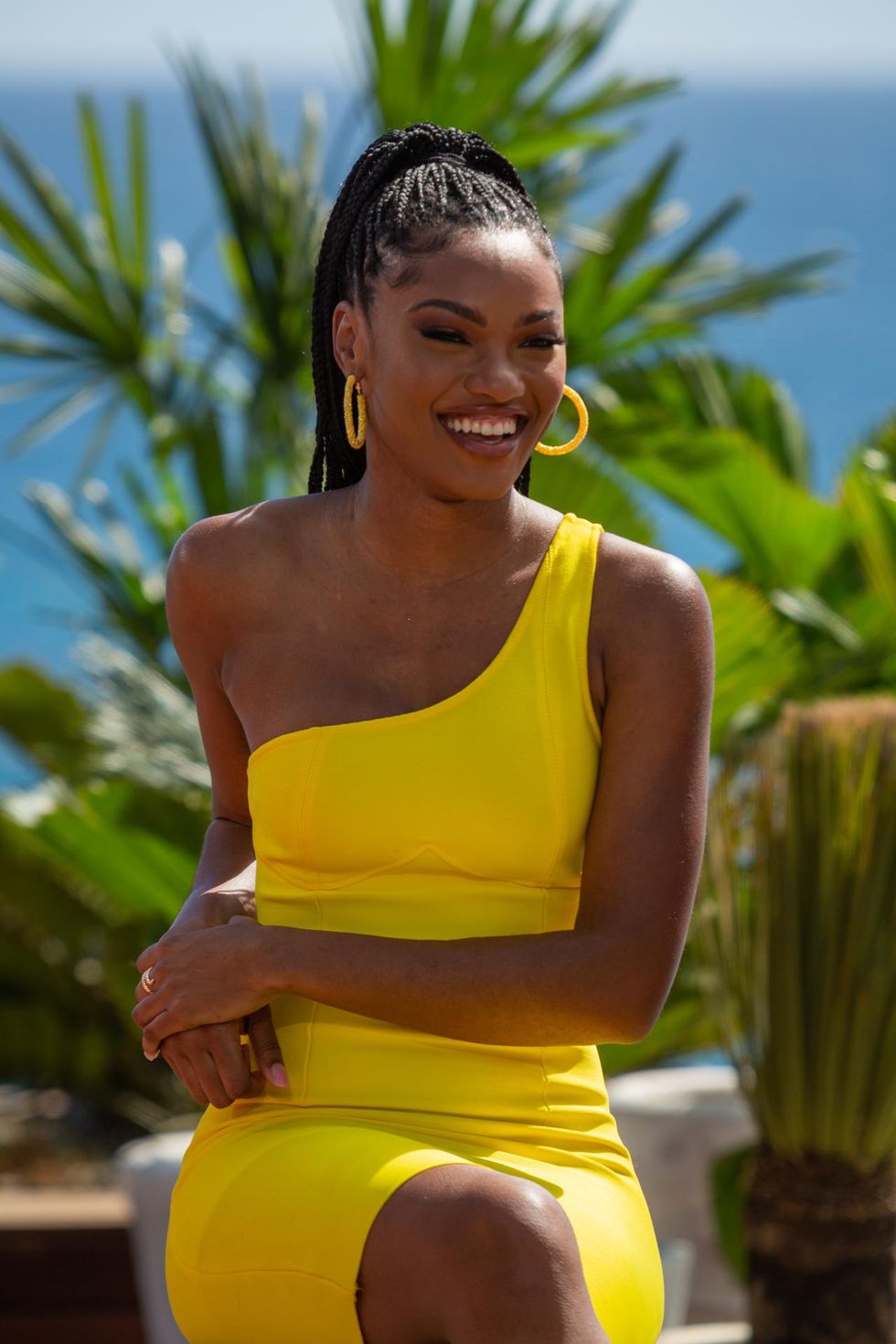 Mia Emani Jones
Ramon Naquid/HBO Max
​Mia Emani Jones is one of the three women looking for love on FBOY Island. Mia is a 26-year-old dental student from Tampa, FL, and a pageant queen. She's a former Miss Delaware USA and Miss Delaware Teen USA. According to PEOPLE, Mia joined FBoy Island to find love no matter what.
The Ladies of 'FBOY Island' Season 2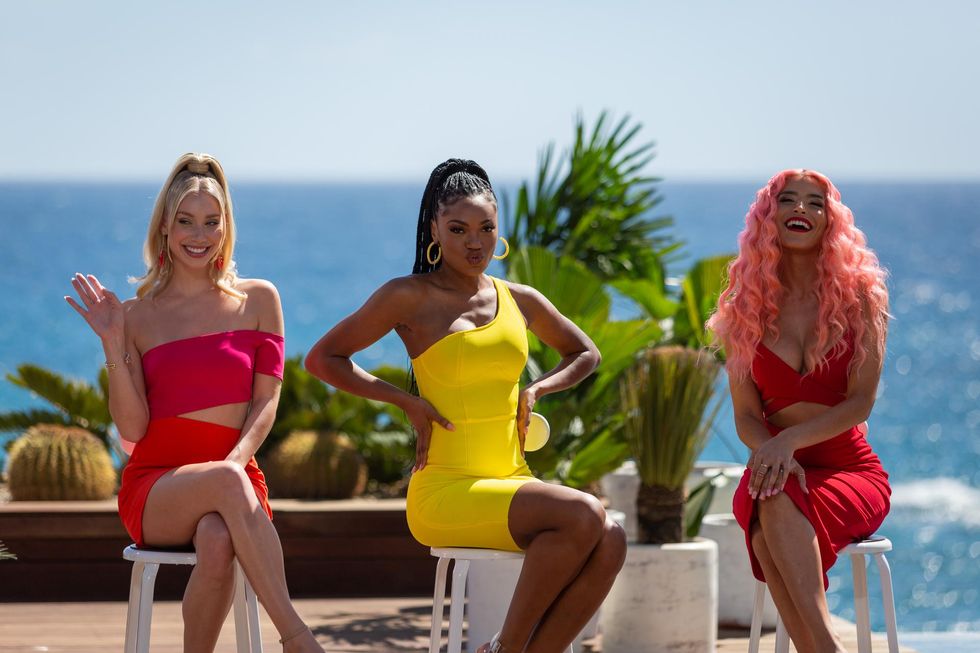 Louise Barnard, Mia Emani Jones, Tamaris Sepulveda
Ramon Naquid/HBO Max
Joining Mia on her journey to love are Louise Barnard and Tamaris Sepulveda. Louise is a 25-year-old model from Onekama, MI, and Tamaris is a 29-year-old account executive from New York City.
The Men of 'FBOY Island' Season 2 Cast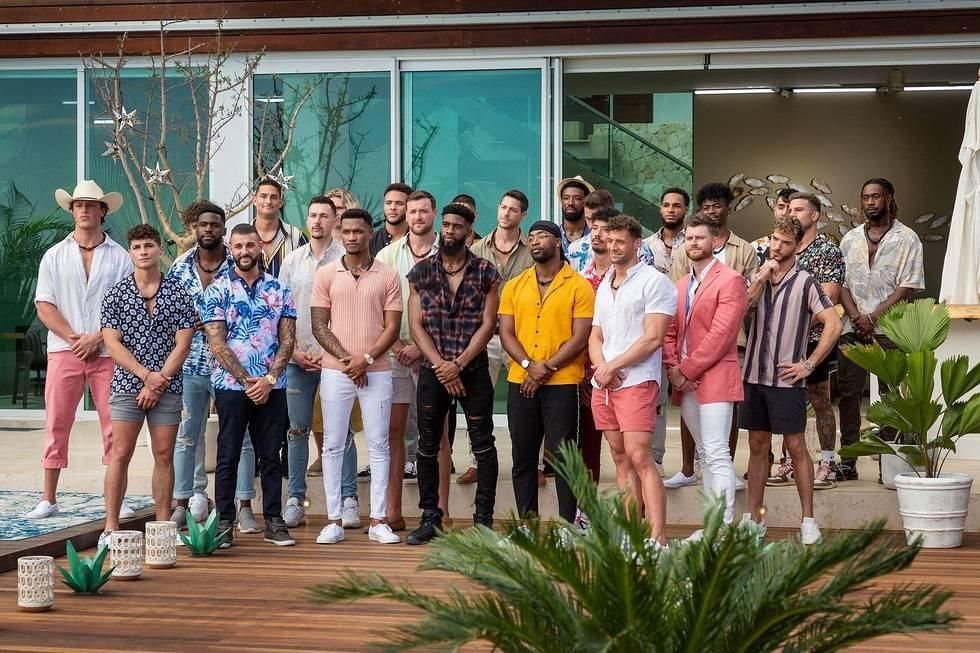 Ramon Naquid/HBO Max
In alphabetical order, the men of FBOY Island Season 2 include A.C. Long, Asanté Tait, Benedict Polizzi, Braydon Elgar, Carlos Lopez, Danny Louisa, Dewayne Rogers, Ilon Hao, JaBriane Ross, Jared Seay, Jeremy Edberg, John MgBemena, Kian Lewis, Kyland Hewett-Newbill, Lukasz Yoder, Mercedes Knox, Michael Dakessian, Nick Priola, Nick Warfield, Niko Pilalis, Nikolay Pranchenko, Noam Atzil, Tom Carnifax, and Zachary Wambold.
Below are some of the men that make up season 2 of FBOY Island and where to follow them on Instagram.
John Mgbemena
John Mgbemena is 28 years old and hails from Atlanta, GA. His occupation is a pharmacy technician.
Dewayne Rogers
At 26 years old, Dewayne Rogers is ready to find love and is hoping that his time on FBOY Island can help.
Jared Seay
Jared Seay is a 25-year-old model and content creator from San Diego, CA.
JaBriane Ross
Sacramento healthcare worker, JaBriane Ross, enjoys learning about food and has a dream of being a food critic.
Asanté Tait
Asanté Tait is from Atlanta, GA, and works in fashion as a stylist.
Kian Lewis
Kian Lewis is a frat boy from Spartanburg, SC who likes the simple things in life such as spending time with family and his frat brothers.
Kyland Hewett-Newbill
Kyland Hewett-Newbill is a 24-year-old college student from Springfield, MO.
Mercedes Knox
Dallas, TX native Mercedes Knox enjoys fashion design and hopes to meet the girl of his dreams on FBOY Island.
Nick Warfield
Michigan-born Nick Warfield is a graphic designer who enjoys art galleries and museums.
Watch the trailer below:
FBOY Island Season 2 | Official Trailer | HBO Max
Let's make things inbox official! Sign up for the xoNecole newsletter for daily love, wellness, career, and exclusive content delivered straight to your inbox.
Featured image by Ramon Naquid/HBO Max