There are many brands that have seen massive success thanks to their use of social media, but arguably no one has used it better and amassed as much success as Fashion Nova.
---
Known for its ultra-trendy designs, incredibly affordable price-points, and a collection of celebrity endorsements that most companies would kill for, Fashion Nova is leading the current pack of fast-fashion brands one Instagram post at a time. Now, the brand has its sights set on the beauty market with a new cosmetics line.
If you have been on social media at any given time throughout the last few years, especially Instagram, chances are you've seen Fashion Nova's designs pop up on your feed more than once. When celebrities like Kim Kardashian, Cassie, and Cardi B. wear a designer original, Fashion Nova, and its plus size counterpart Fashion Nova Curve, churns out an inexpensive version with rapid speed.

The ability to stay current without breaking the bank is one of the reasons why the brand is so successful, but there are always new ways to keep the cash flowing in, so Fashion Nova is stepping into the beauty arena with NovaBeauty. After just five years in business, and a whopping 15 million followers on Instagram alone, it's pretty easy to see why branching out into the beauty world is next for Fashion Nova.
While you can currently find a small collection of beauty products on the company website, there is no in-house brand, but that is about to change. In an interview with Business of Fashion, Fashion Nova's chief executive Richard Saghian, acknowledged that the company is "the fastest growing brand in the world" and that entering the beauty space is the logical next steps for its loyal customers.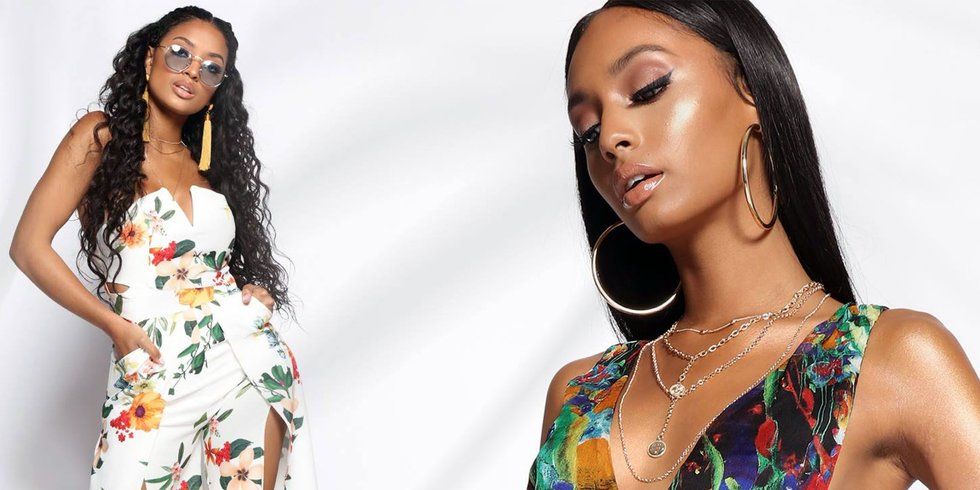 NovaBeauty
NovaBeauty is slated to debut later this year or early 2019, and there are plans to open more stores over the next few years. Saghian already owns at least one beauty brand, but he plans to start bringing on more of the types of brands that are sold in popular beauty retail chains such as Ulta and Sephora. These plans are in addition to the in-house brand NovaBeauty currently in development.

"Marketing is very important and we've mastered that, but I think in order to continue growing this platform, we need to focus on the product," said Saghian. "We are transforming FashionNova.com into a one-stop shop lifestyle destination."
In just a few short years, Fashion Nova has surpassed competitors like H&M and Zara, so it will be interesting to see if the same success will occur once the company officially enters the overly crowded beauty market.
Are you here for NovaBeauty? Are you a Fashion Nova customer already? How do you feel about fashion brands that enter the beauty space? Let us know in the comments!
Featured image via NovaBeauty