---
Cuffin' season is officially in full effect, ladies and gentleman, and if you're anything like me, you've been benched. Luckily, the activity that means most this season can be a one man's sport, if you so choose. Netflix and Chillin' is a recreation that is meant to be enjoyed by all, young and old; so get your wine and popcorn ready and let's get this thing crackin.
Whether you're in this game alone and you need an excuse to get away from family drama this season or you're boo'd up and watching a flick with the fam, here are a list of Black AF titles you won't want to miss out on this month:
Malcolm X (Dec. 1)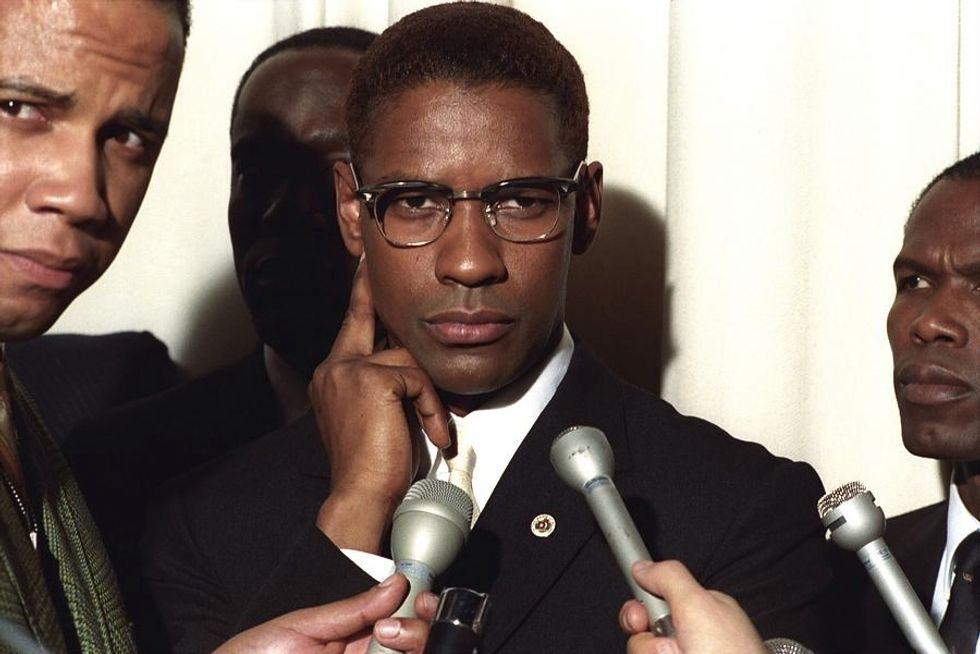 Malcolm X
Malcolm X was murdered in the 60s, but his memory has been preserved by another national treasure in this biographical drama. In this 1992 Spike Lee-directed classic, Denzel Washington stars as Malcolm and offers an on-screen depiction of his life before his assassination.
Class Act (Dec. 1)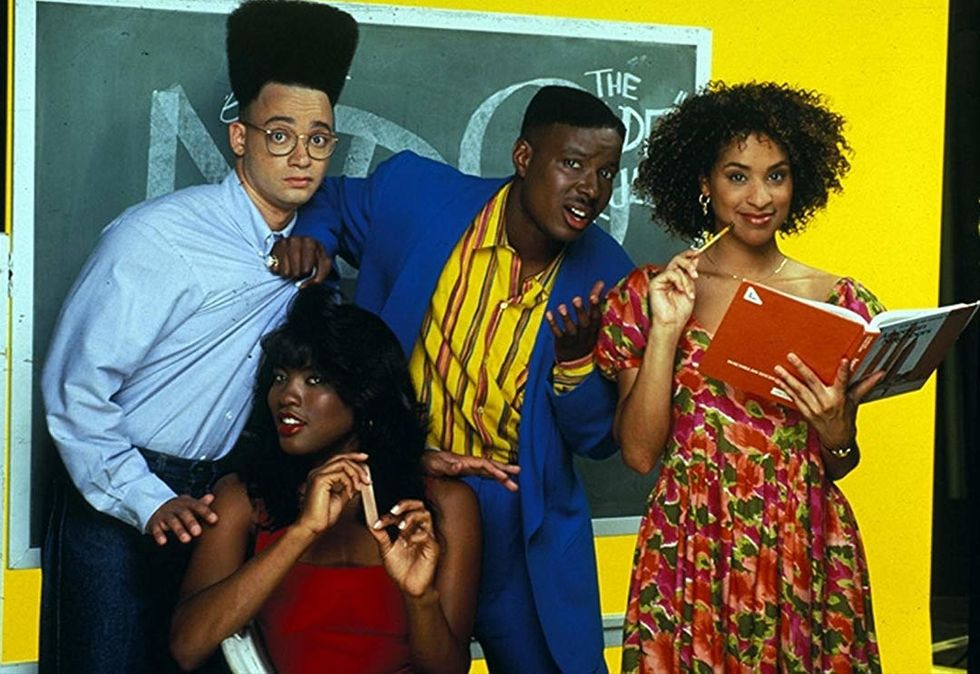 Amazon Prime
A young Kid 'n Play (Christopher Reid and Christopher Martin respectively) star in this 1992 film as a valedictorian and delinquent whose school records are switched. As a result, their lives are turned upside down.
Love & Basketball (Dec. 1)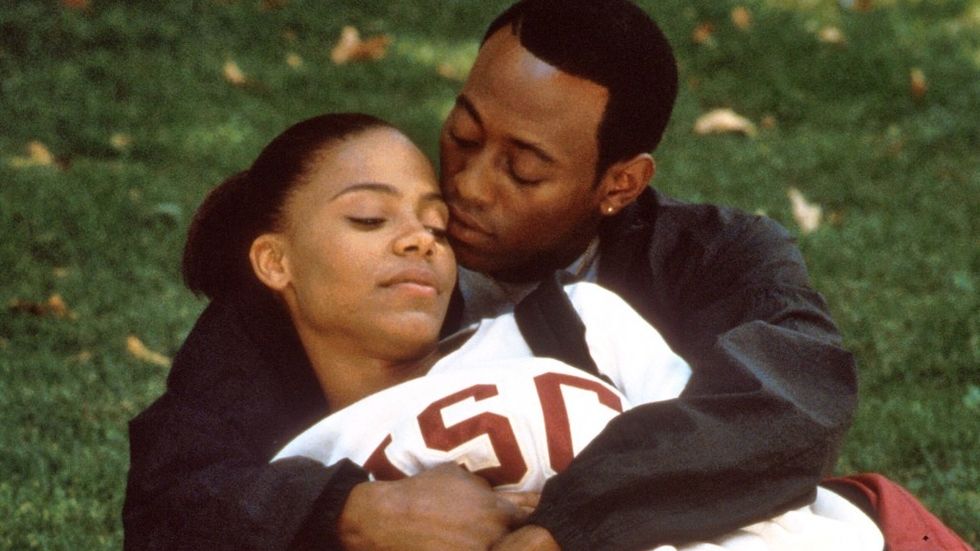 Love & Basketball
Aw, shit now! Netflix done done it now! First, Love Jones and now Love & Basketball? My Black AF heart can't take it. You can rewatch this old school classic starring Sanaa Lathan, Omar Epps, Alfre Woodard, and Dennis Haysbert starting December 1st.
Catwoman (Dec. 1)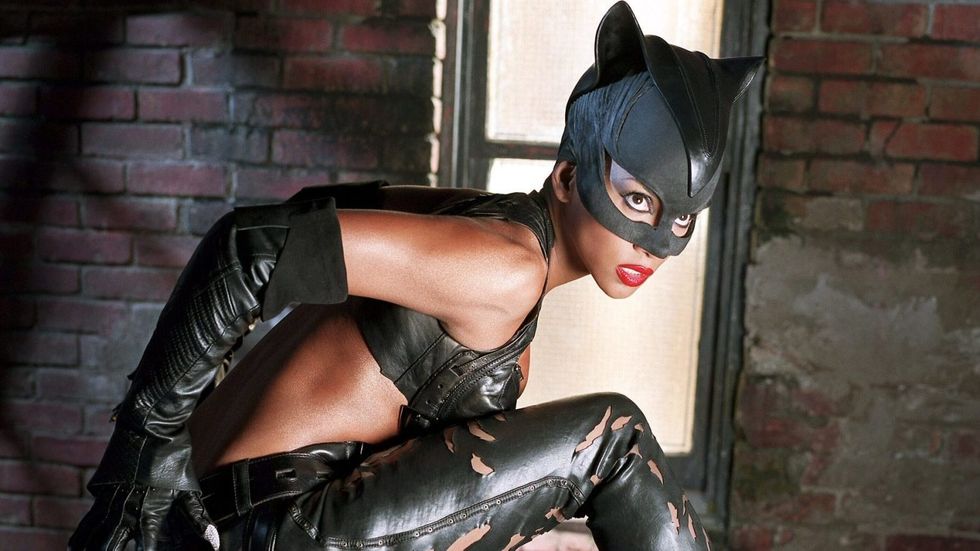 Catwoman
Halle Berry is the only Catwoman we acknowledge and you can catch her slay all nine of her lives on Netflix this month.
Queen of the Damned (Dec. 1)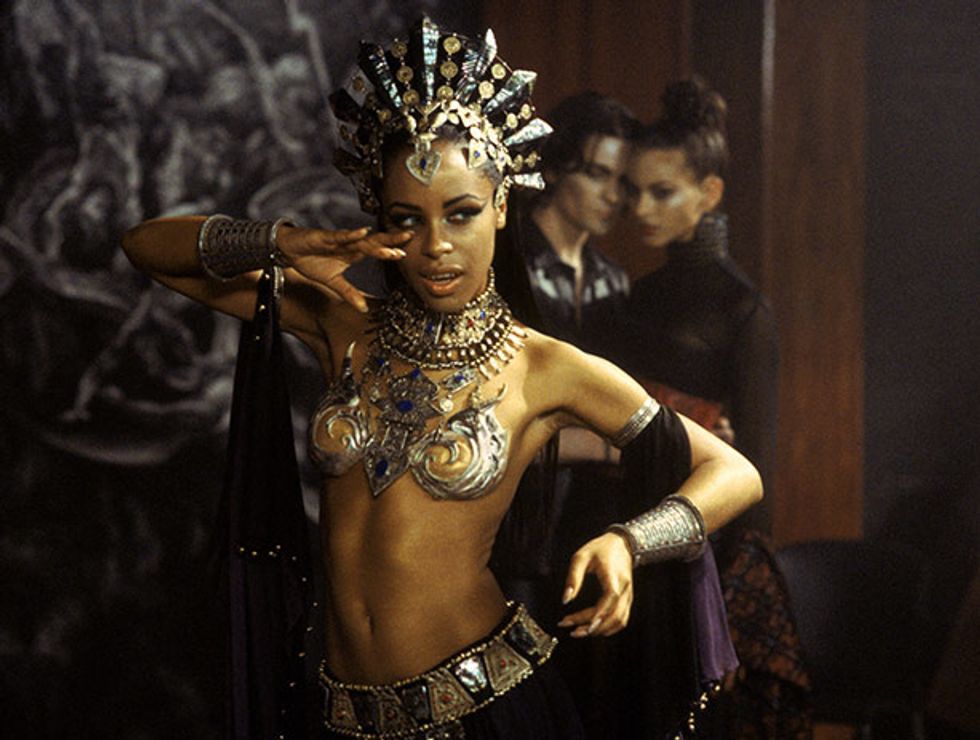 Queen of the Damned
Shortly before Aaliyah's untimely death, she starred as a crazy, sexy, creepy vampire in Queen of the Damned. Originally debuted in 2002, Aaliyah's brother revealed that he had to step in to assist with voiceovers after her passing. While it's a sad backstory, the movie gives us a chance to kick it one last time with one of the original princesses of 90s R&B.
Tiffany Haddish: Black Mitzvah (Dec. 3)
After learning that her father is Jewish, Tiffany Haddish wanted to explore her Hebrew roots and have a bar mitzvah in honor of her 40th birthday. The best part about it is, we're all invited. In her first solo Netflix Comedy Special, Tiffany proves that she never has to get ready. 'Cause she stay ready.
The Last OG: Season 2 (Dec. 4)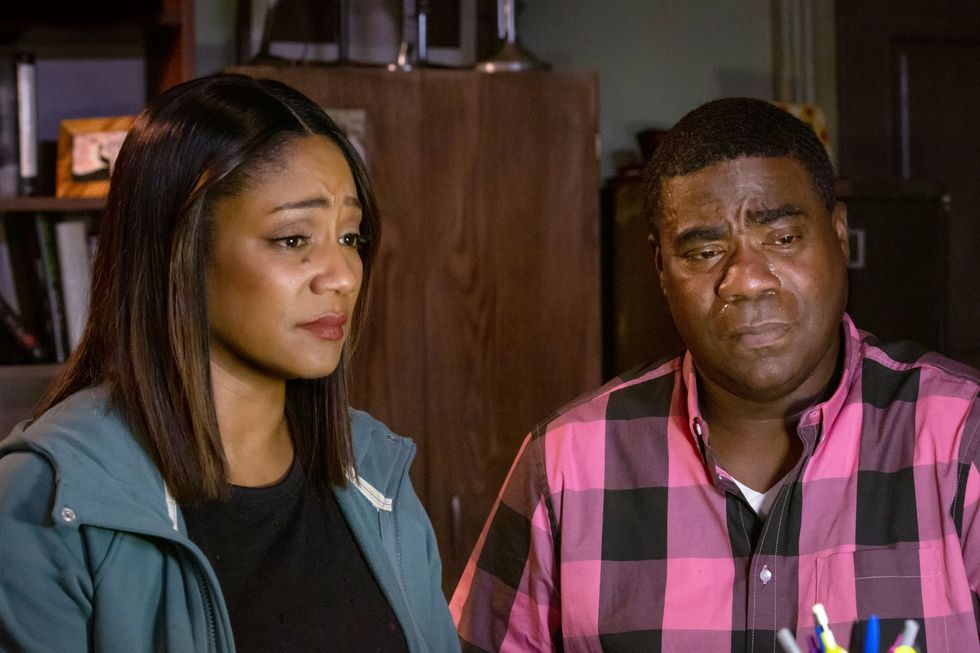 TBS
Tiffany Haddish (Shay) and Tracy Morgan (Tray) are back for another season of The Last O.G., where Tray is on a mission to put his prison-ridden life behind him and finally discover his dreams of being a chef.
Greenleaf: Season 4 (Dec. 5)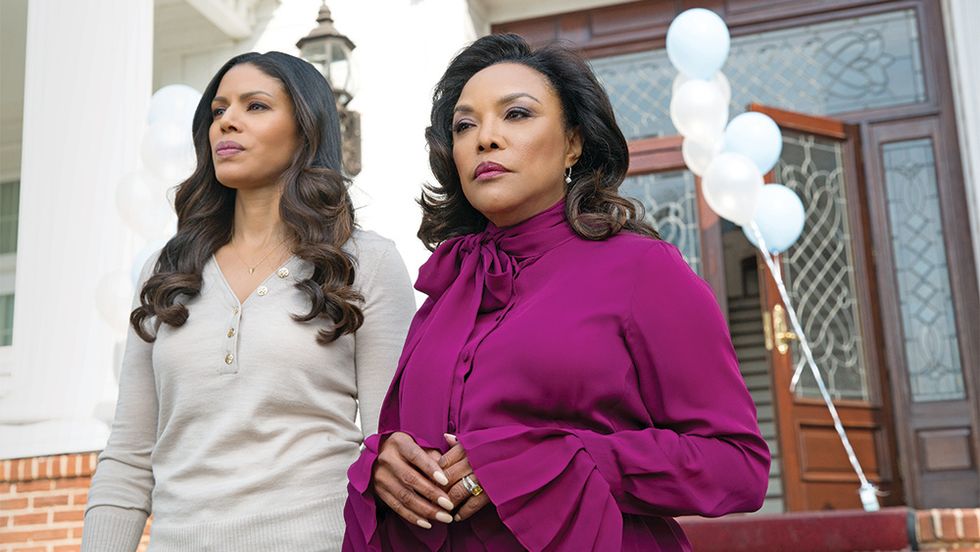 OWN: Oprah Winfrey Network
Canceled your cable in lieu of streaming services and missing your fam over at the Calvary Fellowship World Ministries? It's cool, sis. Me too. Lucky for us, season four of Greenleaf is making its debut on Netflix on December 5th to give you all the megachurch drama you didn't know you needed.
Astronomy Club: The Sketch Show (Dec. 6)
Produced by Black-ish creator Kenya Barris, this sketch show is Black, Black. I mean like Black AF. Earlier this year, Issa Rae, Robin Thede, and some of our favorite Black actresses of all time linked up to release A Black Lady Sketch Show, and Astronomy Club is here to prove that we are breaking into the sketch comedy scene in a major way. Featuring skits like "Magical Negro Rehab" and a horror-style scene of Black actually cracking, this show is sure to have the whole family cracking up.
A Family Reunion Christmas (Dec. 9)
Jackee Harris and Tia Mowry-Hardrict gave us the Sister, Sister reunion we didn't know we needed in this Netflix series turned Christmas special.
Private Practice: Seasons 1-6 (Dec. 22)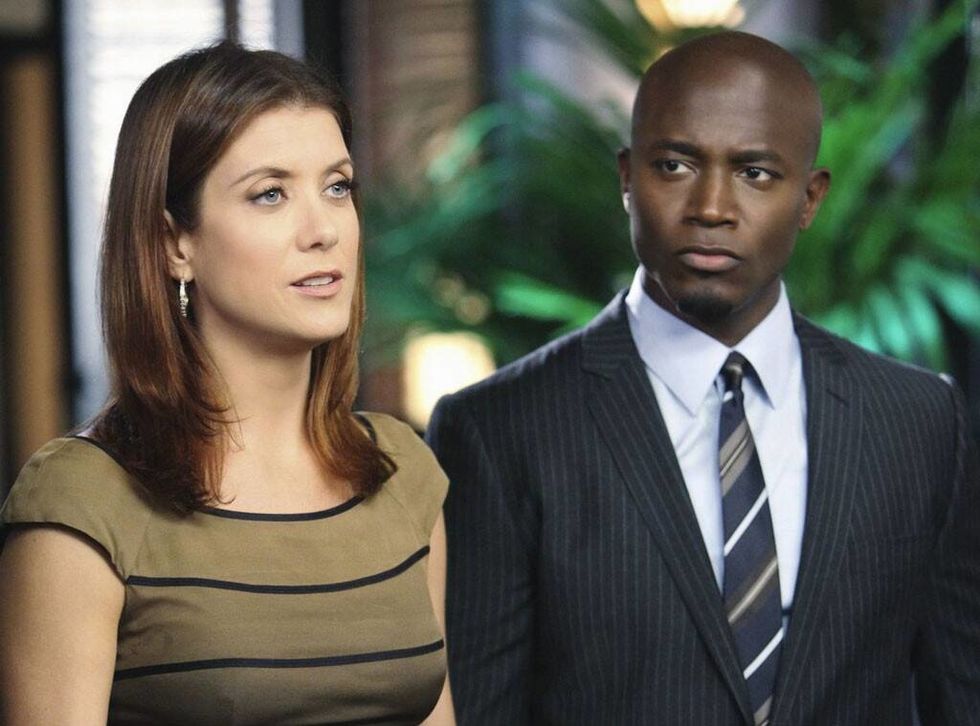 Private Practice
A spinoff of Grey's Anatomy,Private Practice is another Shonda Rhimes gem that's worth the binge.
Kevin Hart: Don't F**k This Up (Dec. 27)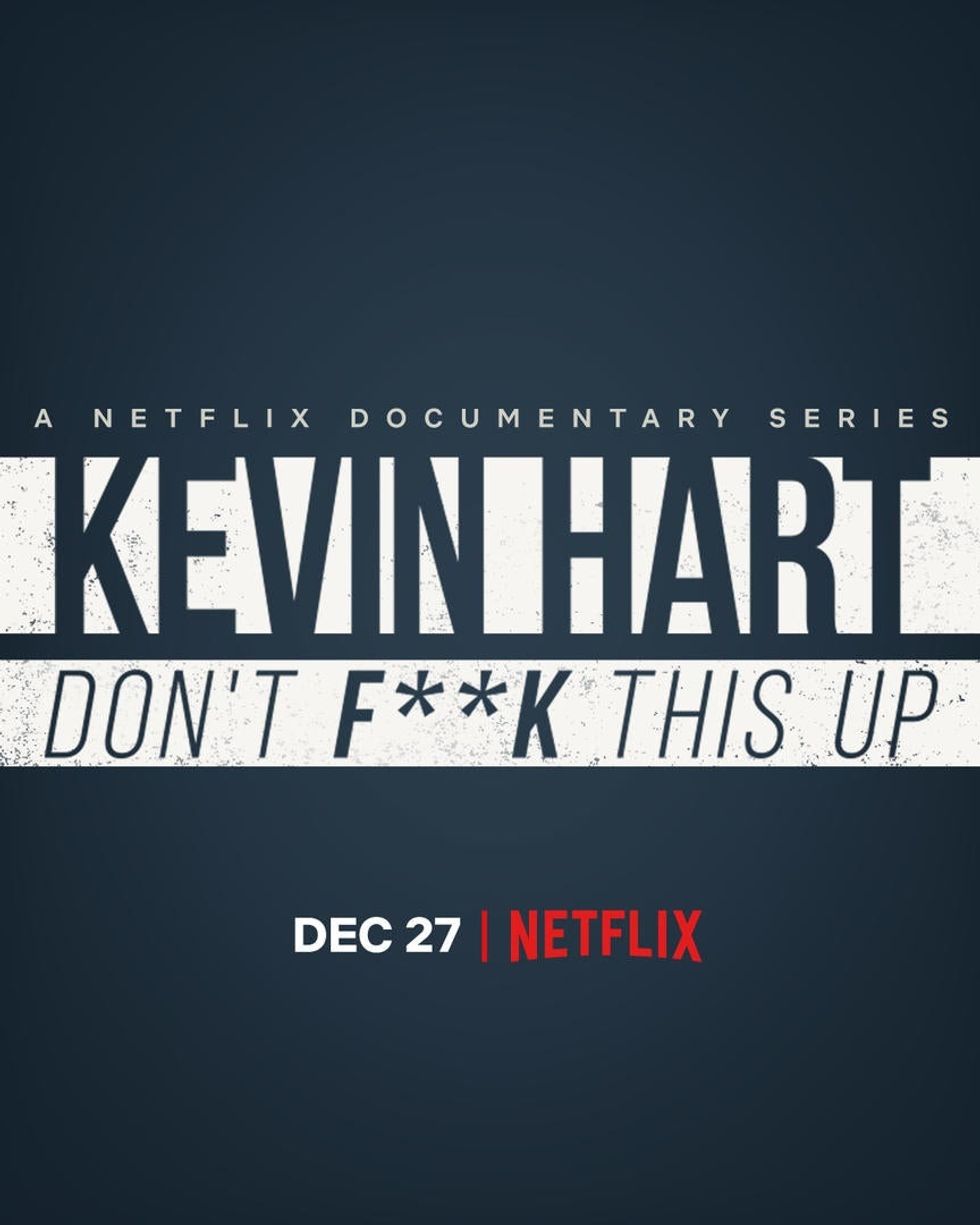 Netflix
Kevin Hart will candidly detail the very public events and tragedies he's endured over the past year, including but not limited to his sex scandal, Oscars scandal and brutal car accident, in the Netflix documentary series, Don't F*ck This Up.
Featured image by GIPHY
Did you know that xoNecole has a podcast? Subscribe on Apple Podcasts or Spotify to join us for weekly convos over cocktails (without the early morning hangover.)