Usually, I'm not nervous when it comes to interviews. Five years deep into entertainment journalism, interviewing a celebrity has become my bread and butter. I can draft copy in my sleep. Sweaty palms, heart palpitations and several nervous pen taps on my notebook later, seasoned actress Elise Neal signed onto our conference call. Like a breath of fresh air, accompanied by a warm, inviting greeting, somehow my anxiety swiftly disappeared. All because of the vibe Elise floated in on. She and I began talking and it felt like we were old friends catching up after a month of Sundays.
---
Despite the 2,015 miles that separated us, Elise Neal radiated through the phone in all her vibrant and graceful glory. Candid. Fluid. Open. Our conversation flowed like a summer's stream as I dug deeper into who Elise Neal was, beyond Hollywood lights and fame's shadow.
As a proud 80s baby, I was first introduced to the Memphis, Tennessee native as Yvonne Hughes, the sweet matriarch of UPN's The Hughleys, opposite funnyman D.L. Hughley and as Paula, the feisty girlfriend of Franklin (Chris Tucker), the fast talking scammer in 1997's Money Talks. Since then, Neal has soared to Hollywood royalty, mastering longevity in an extremely fickle industry, hustling n' flowing her way to stardom.
Southern Belle to Hollywood Hills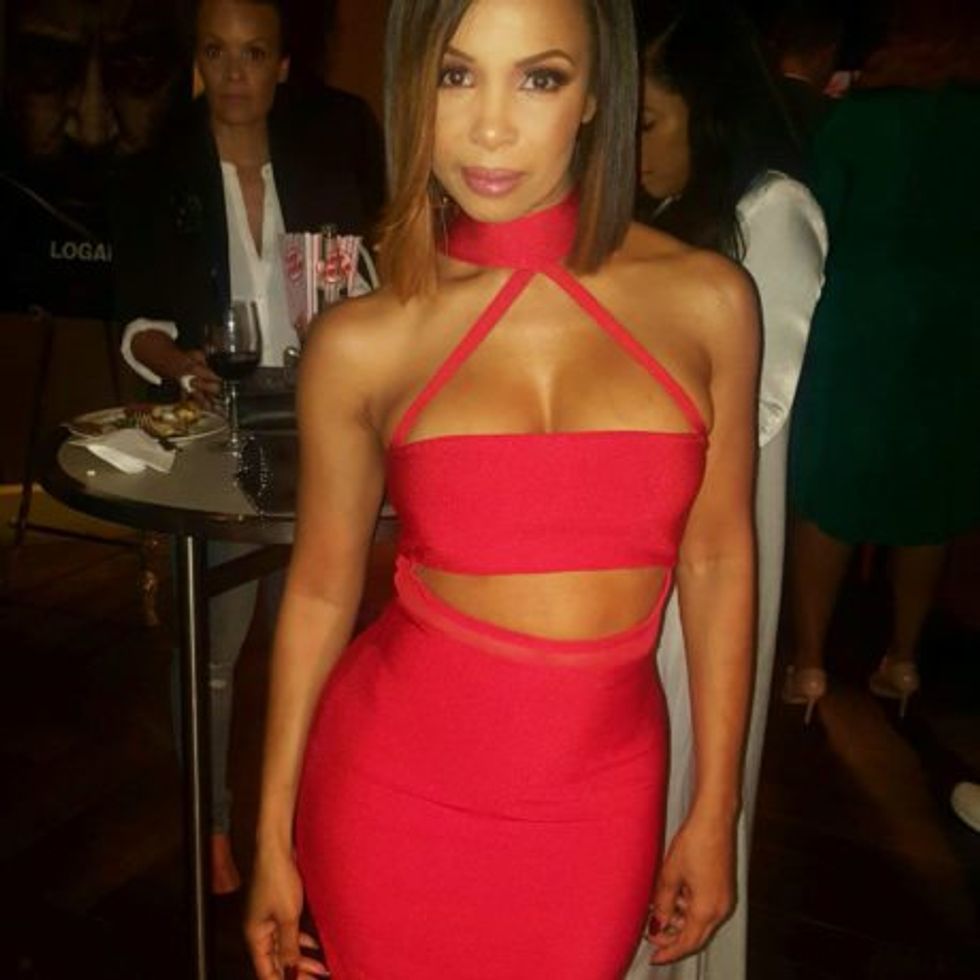 With aspirations to be the second coming of Debbie Allen, and inspired by Shirley Temple's unrestrained happiness and tap dancing talent, Neal set sail to the stage as a dancer at the tender age of six.
The journey from a humble southern foundation to the hills of Hollywood was a rollercoaster for Elise, stopping in Philadelphia, and sneaking off to the Big Apple for auditions. "I had a full career as a performer; traveling all over the world on tours before I even considered being an actress."
Elise was admittedly enjoying the fruits of her labor as a performer when someone she met along her journey mentioned she was funny, had a great personality, and should look into acting. She dismissed the suggestion and said, "Nah, I'm good! Where's the next tour?!"
"It was something I couldn't see - I thought I was living the dream I wanted. The dream at the time was to get out of Memphis and perform as a dancer. And I had reached the goal. I got three passports and traveled the world so I couldn't see the next step at the time."
It was in that moment when Elise was reminded to think past her imagination, to launch into another realm of possibility. There, she learned an important lesson: "You need other sources in your life to push you."
She fell in love with acting, despite dance holding her heart captive and one opportunity inevitably ushered in the next for the Paid in Full actress. Dancing spots in commercials led to speaking commercials, sparking an undiscovered love for acting's hidden treasure. Launched into another season of wins, Elise took a leap of faith by venturing off to the City of Angels. "I decided I'd go for a summer and if I didn't like it, I could always go back to New York and jump right back in the mix."
Funny how life can sometimes bring you back full circle, even if it's just temporarily, a prepping point for what's to come, even if you can't see it. Her first contract role was on Loving, moving her back to New York. After playing Janice Sinclair on the short-lived soap, Elise kept learning, realizing overnight success is really years of pure, unbridled, vigorous work. "You have to study well. I studied at a summer program and really learned the technique of acting and learning how to break down scenes- a lot of the tools I use till this day. I still have coaches but I look at it as the same process, you train."
Fast forward 20 years later, booming DMs and thousands of Instagram Likes in tow, the southern belle's internal discovery of the fountain of youth continues to shine, but Elise keeps a unique perspective when it comes to Hollywood's unforgiving role in ageism. In short, everyone is different.
"I don't like the labeling. I own my age, not because I look great, but because acting to me is a job. Why is the benchmark for 51-year-old characters heavier or a little watered down or not a bundle of joy? Everyone isn't 51 and the same."
No Excuse Zone
November 6, 2016. Insert Las Vegas's backdrop; doused in a warm sun, reeking black excellence at the 2016 Soul Train Awards. Standing on the media line, I spotted a tiny Elise, whisking down the red carpet. Sashaying in a fitted snow white jumpsuit with two leg trains that went on for days. I suddenly felt the need to give up all carbs and repent for my questionable eating habits.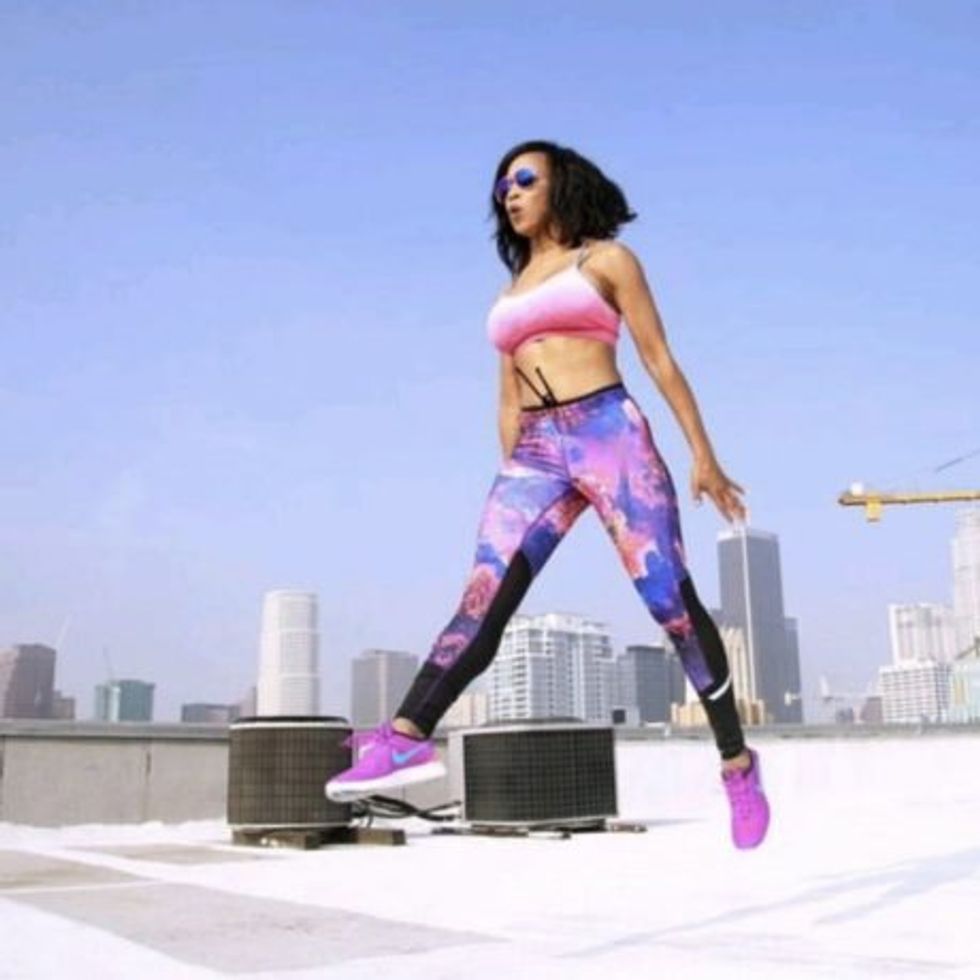 Carbs and I have had a standing, forbidden affair. I love bread. *in my Oprah voice* But ever since I saw her; in all her "curva-liciousness" in a custom piece, I knew life after 50 can be incredible, and look even better. But I had to do more than just want it.
Elise, who's taken her passion for health and fitness and flipped it to inspire a healthier lifestyle, has launched Elise Body Bootcamps because "if you treat your body great, it will be great along the way but if you treat your body like crap, it will be crap along the way!"
Your life being nothing short of your life's decisions is something Elise has realized and capitalized on. "I'm not sad about being 51 – I love how I feel, but I take care of myself though. I don't just assume it'll be OK, I take the steps to ensure I age gracefully; working out a lot, eating better, watching my portion size, and doing the right things because I am a certain age. A lot of people think it's easy but honestly it's the same as what you need to do at 25 or 30."
[Tweet ""I'm not sad about being 51 - I love how I feel." - @EliseNeal"]
Shortcuts, what are those? Elise is not knocking any quick fixes or doctor visits, but she believes that natural is always the best way: "[With] liposuction and new laser treatments, you're doing your body a disservice because your body can't withstand all those things. It may not be fun to do those extra 50 sit ups at night but your body will respond better and longer."
There's nothing to it but to do it. Elise, in all her fitness enthusiasm, encourages others with a no-nonsense approach, exchanging excuses for pure hard work and determination. "I do double work outs when I have time, but it's all about finding the best times that work for you. And people say, 'Well because you don't have kids, you can do that!' J. Lo has kids! Mariah (Carey) has kids and they're still figuring it out. People have whole careers and still figure it out. While you're complaining, you could have just done 15 sit ups. And by the time you put a whole post up about if I have a real body or a fake body, you could have done some pushups! Stop procrastinating."
What's Love Got to Do With It?
Something was missing. Where is the love?
"It's hard to date here (L.A.). Although I do spend a lot of time on my career, I would love to get married, and I still claim I'm going to get married someday. I'm too old for club, but I like to dance a lot, it feeds my soul, but I'm not in the club every weekend and I don't drink, so I'm not that girl. I just need to spend more time actively pursuing that."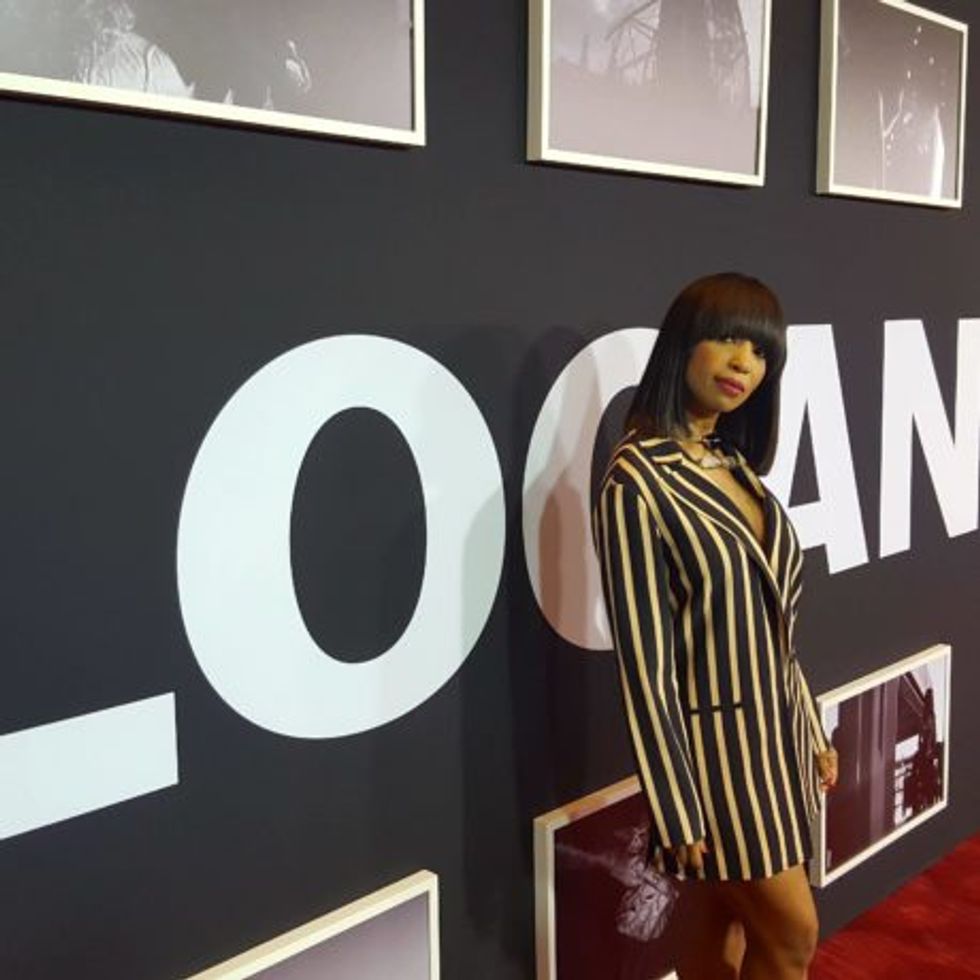 Location, location, location. La La Land isn't always dreamy when it comes to romance, especially when compared to its other popular metropolises like Houston or Dallas, where Elise feels more comfortably social. "When I go out in LA people may know who I am and it becomes a different conversation. and I don't want to talk about work- that's the time when I want to kick back. I like basketball, I like to bowl, let's go on a hike!"
Reflecting on lost loves, the Logan actress revealed the lengths she took to make a past relationships work:
"I moved because where I lived was a contention. I moved in to make [the guy I was dating] feel more at ease, but I knew that wasn't going to work. But I try my best to get certain men to learn the push and pull of my job. Dudes are like, 'You're going to be gone for how long and who's the co-star?!' I try to lessen their insecurities even though it's not my fault and it is completely theirs."
The One Thing Every Woman Should Try At Least Once
Travel. Further than "the Bahamas and Cancun. I'm talking about getting on a plane and going to Japan. Or Brussels or Italy. Even if it's for three days, being comfortable in a different setting can change your whole perspective on life. Then you come back to The States and you appreciate things more."
And money, really, doesn't have to an issue. "Everybody can afford to travel. Can you get up and go tomorrow with no plan or budget? No. But you can afford to travel if you plan it ahead. One of my friends takes a trip every year but she plans it six months in advance, so it becomes affordable."
[Tweet "The goal in life is to be your best self"]
And determining what your best self encompasses is entirely up to the individual. Grabbing life by the horns and riding it until the wheels fall off may be easier said than done, but it's all starts with the right mindset. Next thing you know, you're living the life you'd always dream of and on your own terms, just like Elise.